Red Stick Farmer's Market: Buy fresh. Buy local.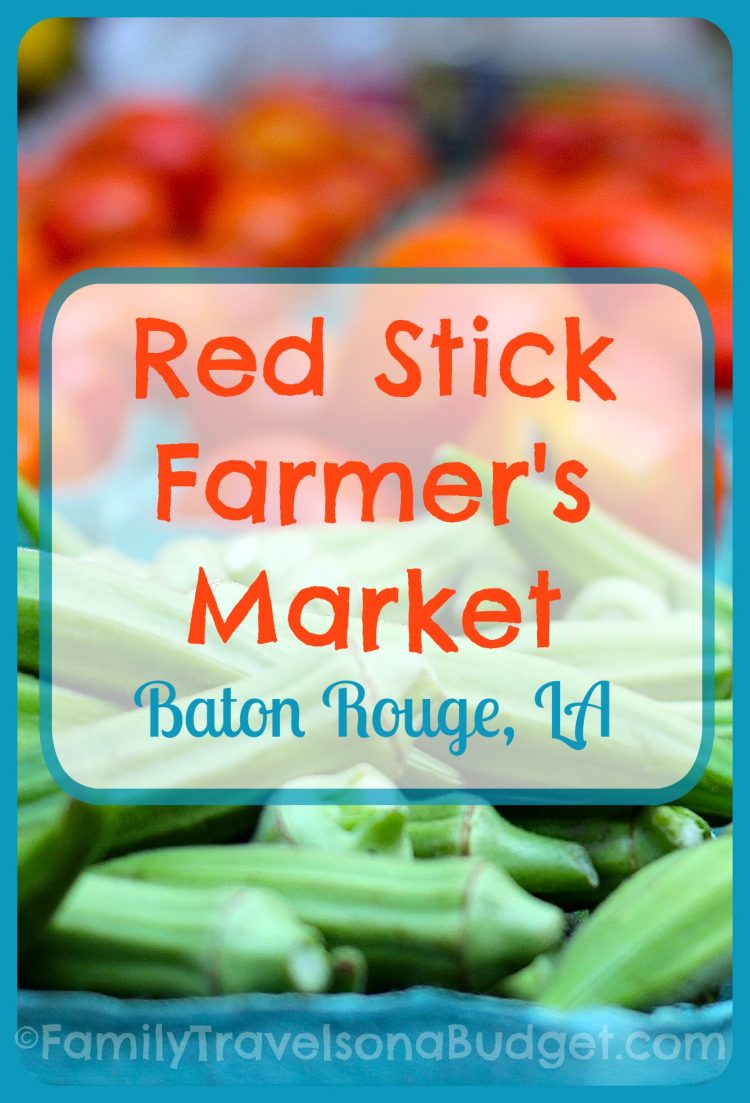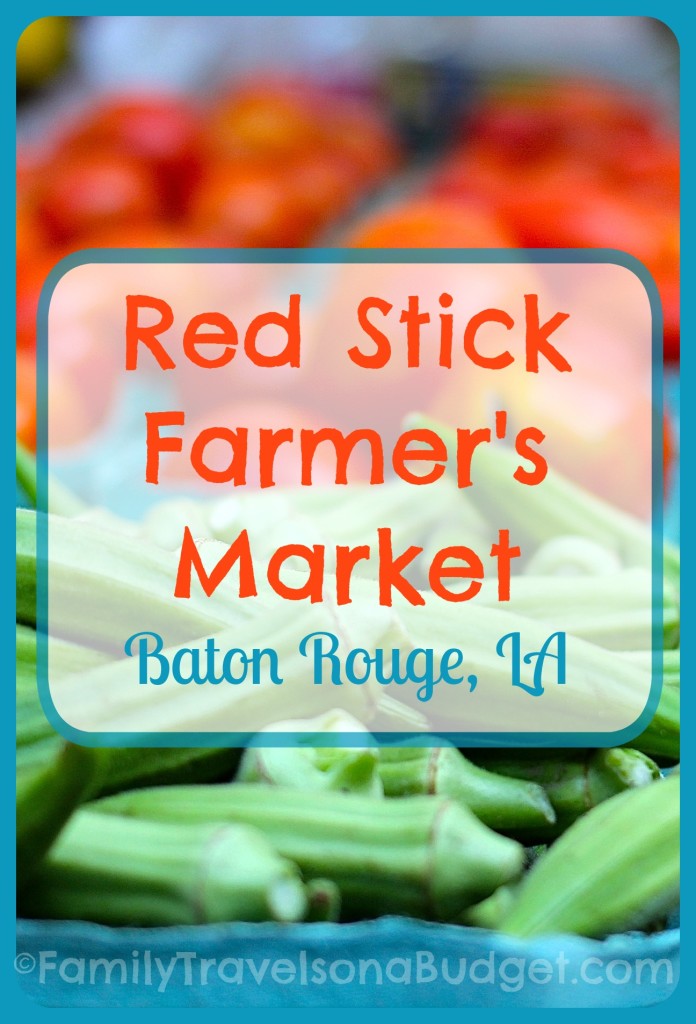 When our family went to Paris back in 2012, we wanted to shop like the locals at the street markets: fresh fruit, breads, meats and flowers. I had a romantic notion of this Parisian experience, and I was not disappointed! Ever since, I have found exploring farmers' markets to be one of the best ways to experience local culture. So when I was in Baton Rouge earlier this month, where culture revolves around food and fun, I knew I had to visit the Red Stick Farmer's Market.
Founded in 1996 by BREADA, the Big River Economic and Agricultural Development Alliance, the Red Stick Farmer's Market gives city-dwellers an opportunity to shop directly with food producers. The farmer's market promotes small family farms, fishers, local chefs and food artisans by bringing them together for easy interaction with the public. The relationships formed encourage people to shop local and support family owned businesses.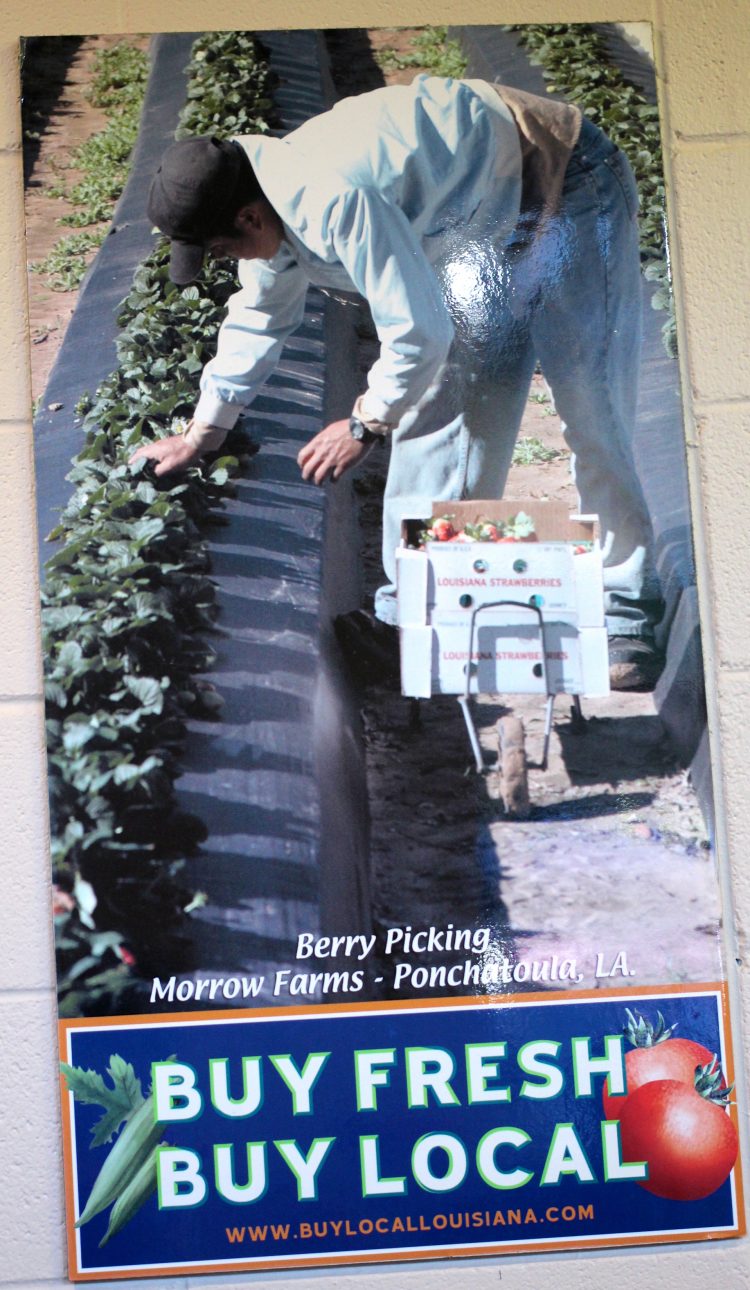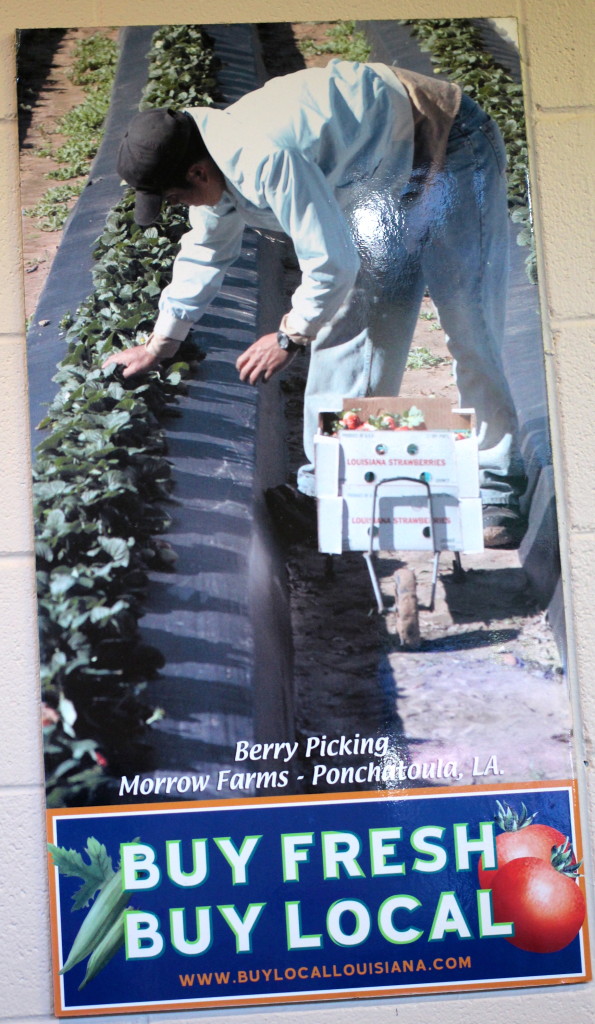 On my visit, the sense of community was quite evident. The place was crowded — with whole families shopping together! Farmers and shoppers joked back and forth, like those who know each other well do. Take a look. It's packed!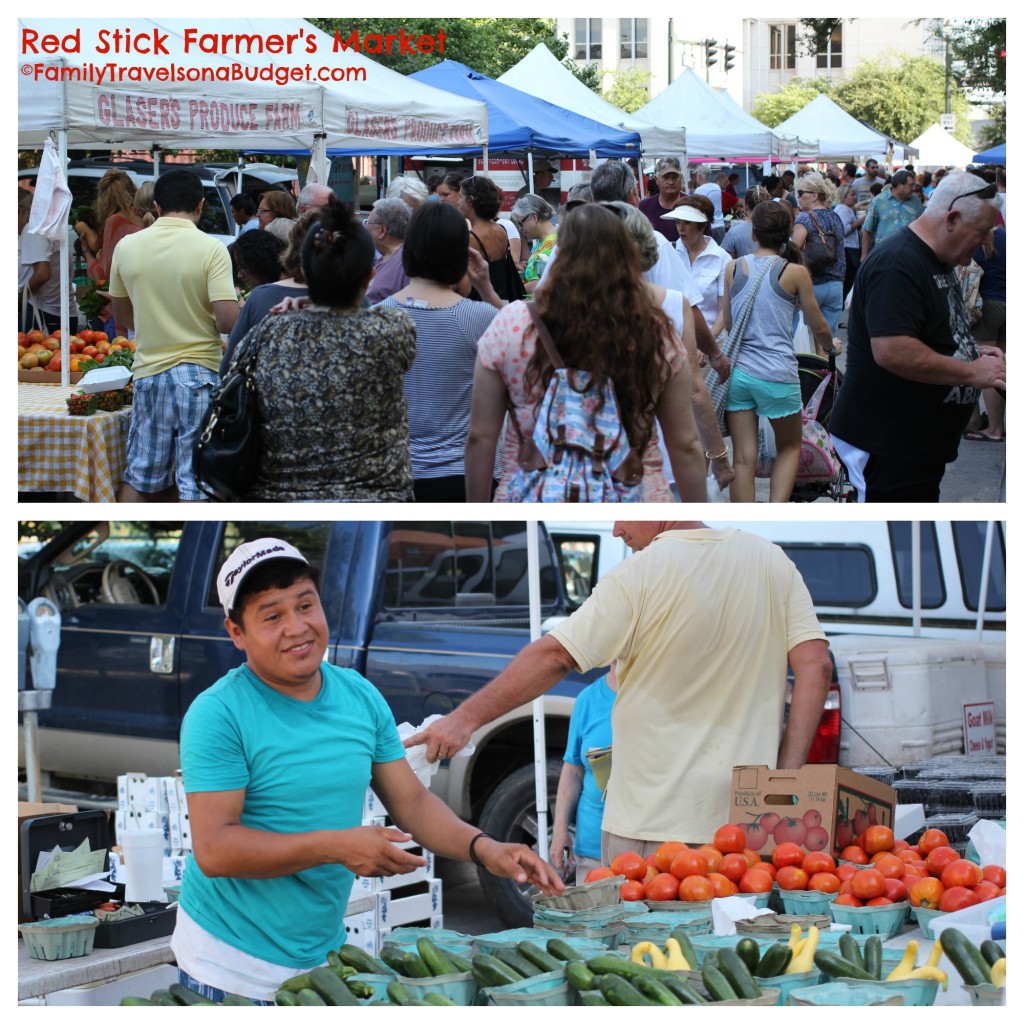 Before I share more, are you wondering about that name? I certainly was. So, I asked! Baton Rouge roughly translates to "red stick." (A story for another day… I promise). There's a red stick for just about everything, like the Red Stick Spice Company. So now you know… Baton Rouge = Red Stick!
Meet the vendors
From the moment I arrived, I was drawn in like a kid to a candy store. So many amazing people…. so many stories to learn. I could fill pages, but for now, let me introduce two of my favorite vendors.
Dillard!
Dillard has been selling teacakes and sweet potato pies at the Red Stick Farmer's Market since the day it opened. I asked if he ever misses a day. He chuckled warmly and answered, "I'm not here the weekend of the Bayou Classic (between Grambling and Southern), but my customers know that. They don't look for me that day." Oh my goodness — 17 years? And he only misses for a big college football game? Dillard told me that he wouldn't dream of missing it otherwise. He sees friends here every weekend and meets new people all the time. If I lived closer, I'd enjoy talking football and food with Dillard regularly!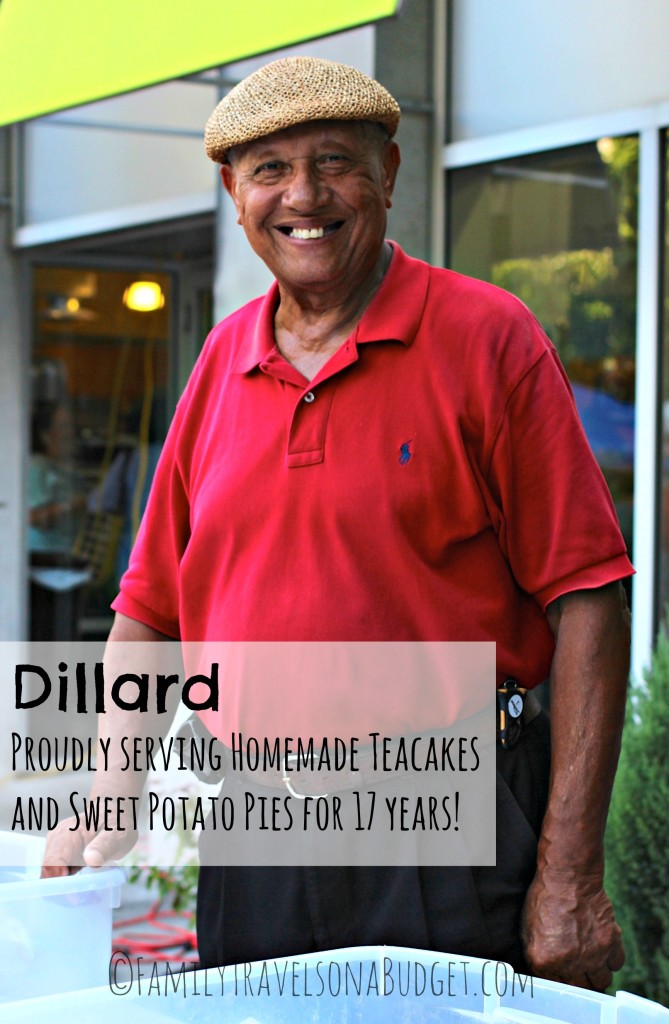 Jennifer!
The Red Stick Farmer's Market offers outdoor and indoor space to vendors. As I strolled through the interior market, I noticed these luscious cakes on display. I had just finished an enormous breakfast or I would have gotten a piece of Jennifer's locally famous coconut cake. (I should have gotten one to go.)
Jennifer has been participating in the Red Stick Farmer's Market for about 8 years. I asked how long she bakes to get ready for the market, expecting her to say several days. But no… Jennifer bakes all day Friday. One day! She wants her cakes to be fresh for her customers. So whatever she gets done, she brings to the market. Sometimes it's six cakes. Sometimes nine.
When you go, get a slice of coconut cake and let me know how good it is! Okay?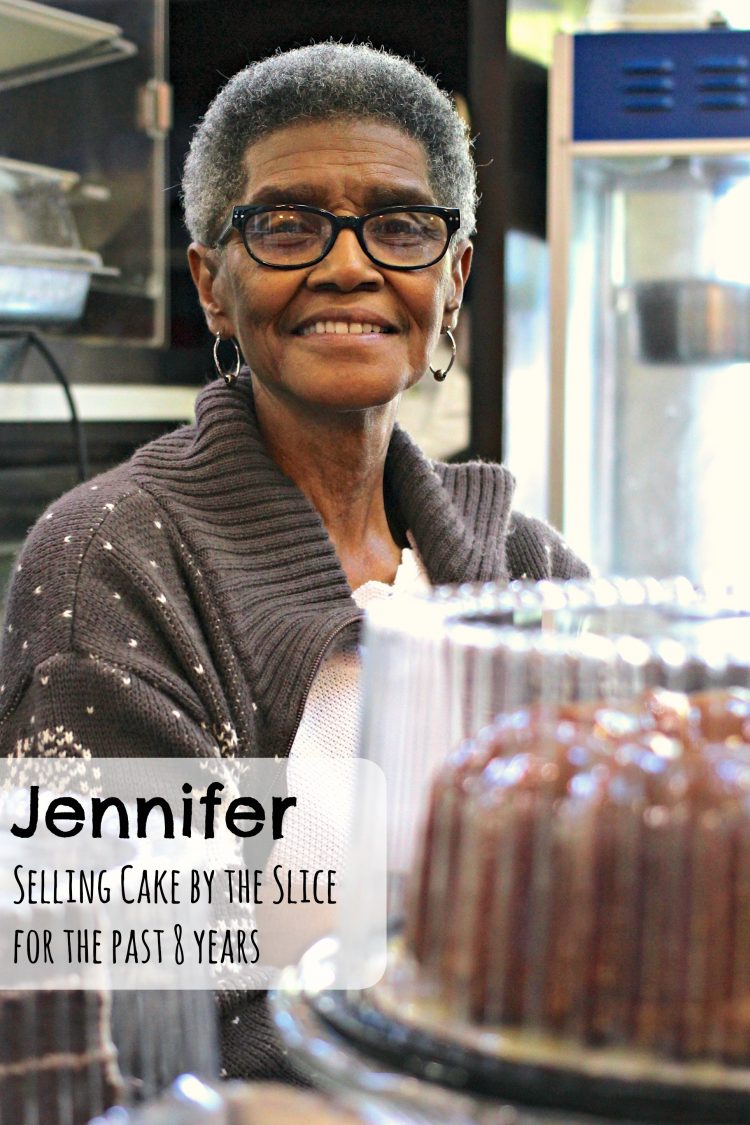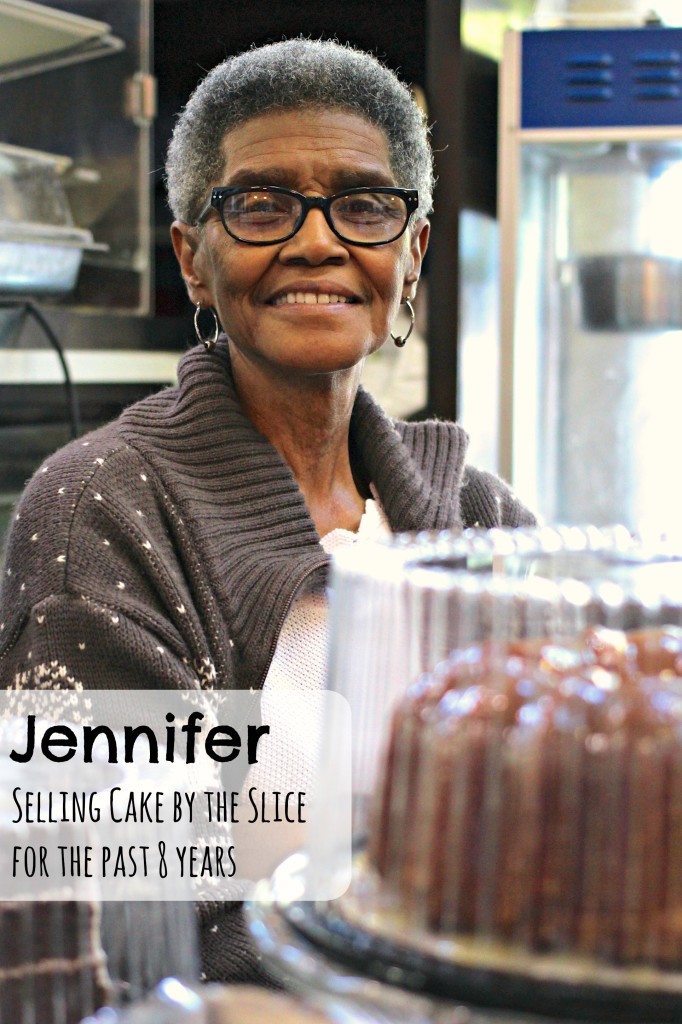 More than food…. Check out the flowers!
Just like the Parisian street markets, the Red Stick Farmer's Market offers brilliant flowers to brighten homes and yards. Drew, with Mizell Farms, has been selling live flowers at the Red Stick Farmer's Market for 14 years. While he misses a weekend now and then, he knows that his customers expect to see him, so the market is a high priority. Just look at these beauties!

While you're there, enjoy some lunch!
One of the great features at the Red Stick Farmer's Market is its indoor space. At each end of the building, people can enjoy a casual lunch at unique tables painted by local children. Vendors throughout the farmer's market offer prepared foods to enjoy.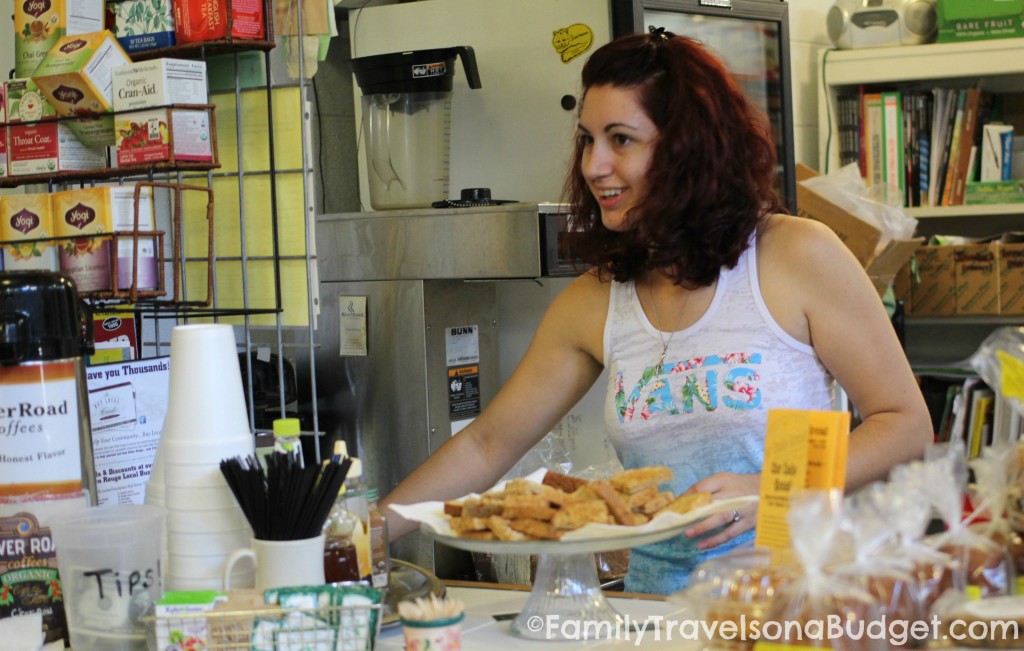 A vendor offers free samples of organic breads ~ and service with a smile!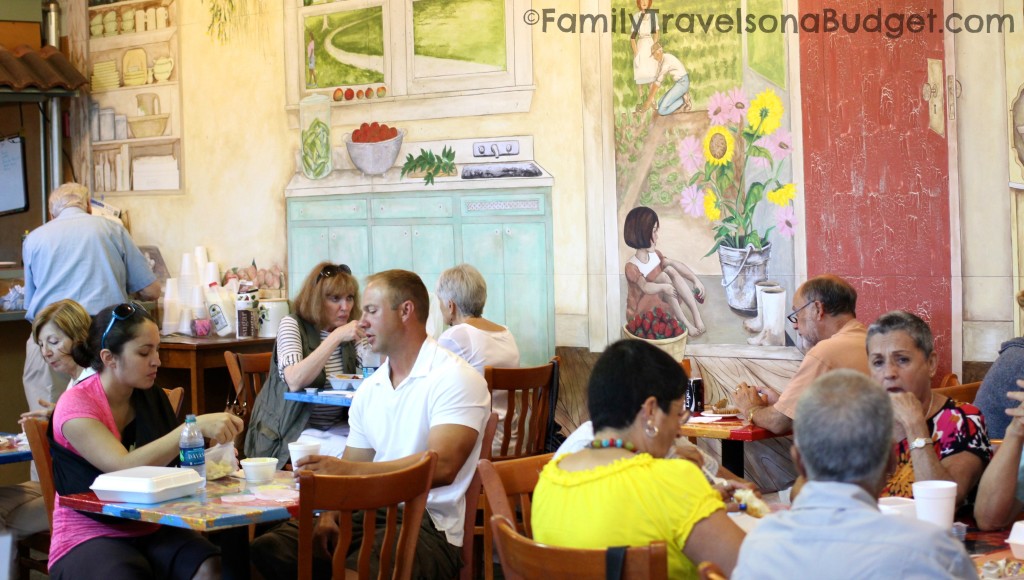 One of the two indoor dining areas at the Red Stick Farmer's Market.
Planning your visit to the Red Stick Farmer's Market
Hours
Every Saturday, 8:00 a.m. to noon
Location
Downtown Baton Rouge at the intersection of 5th and Main Streets.
In case of rain, the market relocates to the Galvez Garage.
Know before you go!
• The Red Stick Farmer's Market is kid friendly, but leave pets at home!
• Special events are offered throughout the year, especially the first Saturday of the month. To learn more, click here!
• Learn about the Sprouts program (tomorrow's post here on the blog… come back, y'all!). It's a great way to expose kids to veggies!
• Park in one of the many downtown area parking garages. Parking is FREE on Saturdays!
Have you ever been to the Red Stick Farmer's Market? If so, give us an insider tip!!! What's the one thing we MUST TRY?!