5 fabulously fun Tallahassee restaurants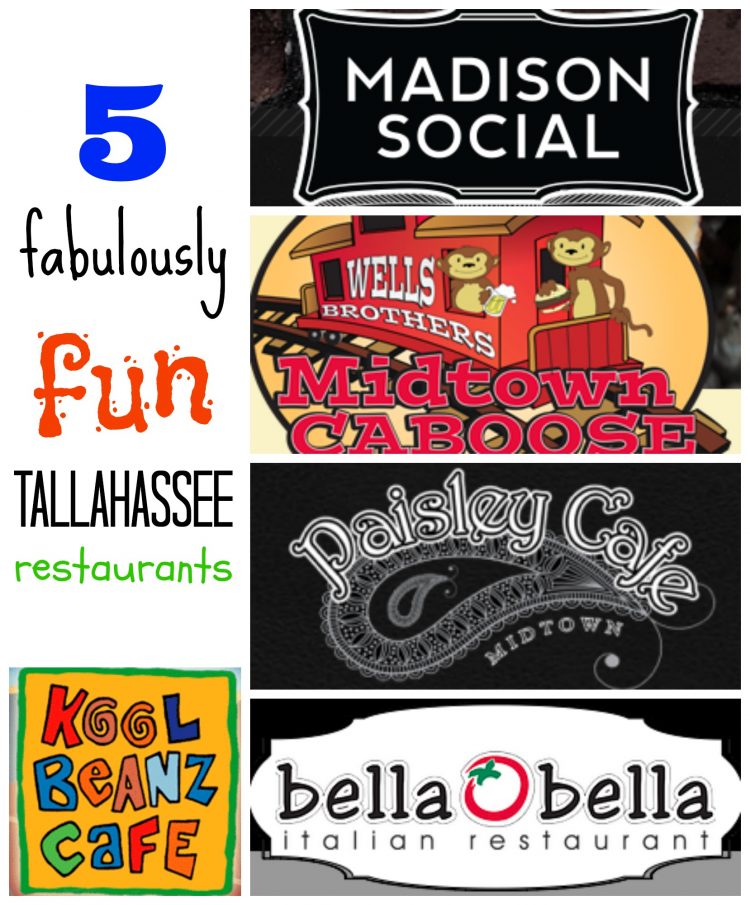 With 675 Tallahassee restaurants to choose from, which is most fun? Of course, fun without great food would be no fun at all… So, this list includes 5 unique restaurants with an incredibly fun atmosphere and fabulous food!
Madison Social
At the top of our list is Madison Social, the ONE restaurant that should be included on every visit to Tallahassee. The food here is fantastic, and we highly recommend the Nutella Pizza if going for brunch and the MadSo burger for dinner. Madison Social makes top restaurant not just for the food. This place is an event destination, where friends can gather to run before brunch, Trivia on Tuesdays (bring a friend or 5) or for TBT Thursdays. The restaurant is located directly across from the Florida State football field, so you can imagine how weekends play out.
Madison Social's MadSo Burger is also part of the Tallahassee Burger Trail. Print a "burger trail passport" online, eat the designated burger from each participating restaurant and then turn in the completed passport for some free swag! (If vacationing with teen boys, feed them well and "earn" a brag-worthy souvenir. That's awesome!)
Location: 705 South Woodward Avenue, Tallahassee, FL 32304
Cost: $$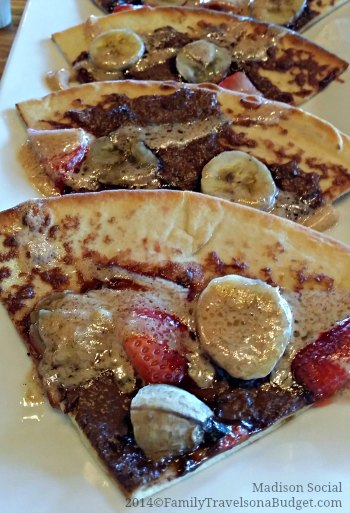 If you love Italian food, The Bella Bella is the place to go in Tallahassee. Bubble Bread, the signature appetizer, is a gooey, cheesy, garlicky mess of goodness that you really should try. I'd love to go back for more. Great food served in an eclectic, cozy dining room makes this a great place to enjoy your favorite Italian dish. The Bella Bella is closed on Sunday and lines get long on Monday!
Location: 123 East 5th Avenue, Tallahassee, Florida 32303
Cost: $$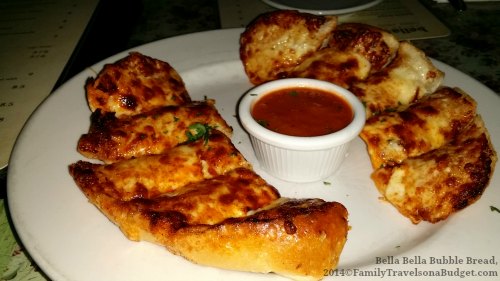 The Paisley Cafe
Visit the Paisley Cafe for brunch or lunch and eat outside on the patio if you can! Order at the register, get your beverage and then find a table (inside or out). When your made-to-order meal is ready, servers bring it to you. The menu changes regularly — though I highly recommend anything "benedict."
Location: 1123 Thomasville Rd Suite B, Tallahassee, Florida 32303 (designated parking behind the building)
Cost: $$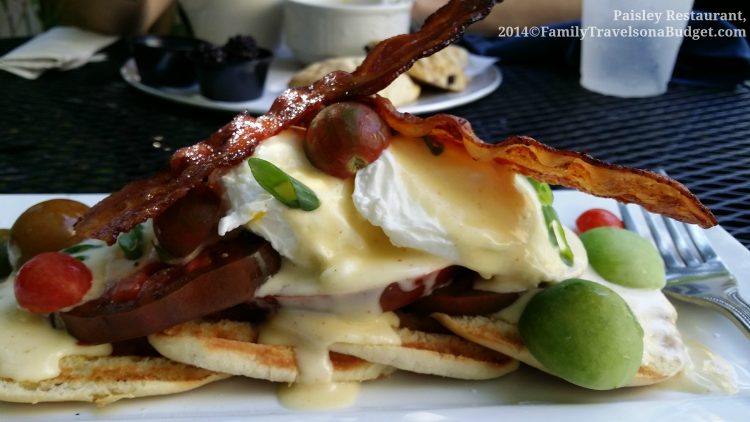 Midtown Caboose
The Midtown Caboose is a burger joint and so much more! I highly recommend dining outdoors on the back patio and arriving early, though, it's worth the wait if you go late! The menu offers a variety of sandwiches, but really…. get a burger! They're huge, juicy and come in combinations you won't find anywhere else! My 20-year old son could only finish half of his Maui Wowie burger, a beef burger served on sourdough bread with lettuce, tomato, onion, bacon, deep fried shrimp and a  strawberry-pineapple-jalapeño cream cheese sauce ($13.95). He used more than a few napkins along the way!
Location: 1406 N. Meridian Road, Tallahassee, FL 32303
Cost: $$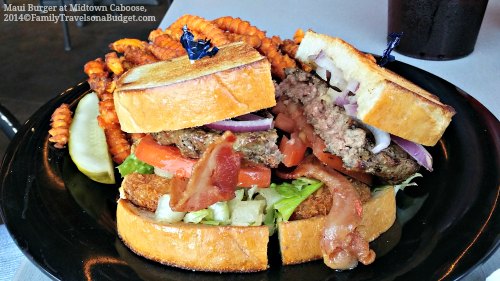 Kool Beanz Cafe
Last, but certainly not least (as all 5 of these restaurants is amazing), is Kool Beanz Cafe, another unique dining experience you won't soon forget. Kool-Beanz motto, "Eat, drink and talk loud, you're among friends," is really what this place is about. Atmosphere! High quality food! And well…. lots of fun! The menu offers a variety of unusual dishes — different from a chain restaurant, but not so weird you won't enjoy them…. if that makes any sense. Desserts are incredible (so even if you're stuffed — as you will be — order a dessert to go!) Kool Beanz is open for lunch and dinner Monday-Friday and for dinner on Saturdays. Closed Sunday.
Location: 921 Thomasville Road, Tallahassee, Florida 32303
Cost: $$$
What are your favorite Tallahassee restaurants?
I'd love to hear from you! What's your favorite Tallahassee restaurant? What's the best thing on the menu?