The one thing you need to know to enjoy travel with kids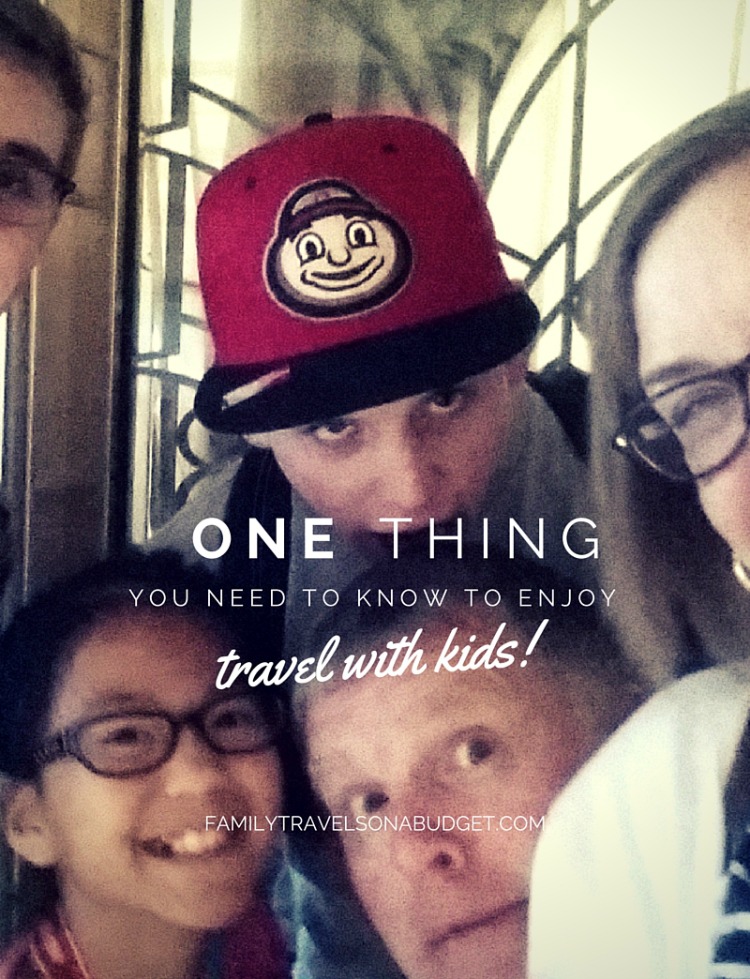 Yes, you read that title right. There is one — and only one — thing you really need to know to enjoy travel with kids!
Any guesses?
(Go ahead, guess. I'll wait.)
If you guessed:
pack snacks,
go to Disney,
visit any other kid-centric destination,
send them to grandma's, or
bribe them…
You are wrong!
Disney on a Budget? Save money and time now with UndercoverTourist.com!
The one thing you need to know to enjoy travel with kids is…. include them in the planning!
That's it.
Why it matters to involve kids in planning
Kids want one thing from their parents more than anything else — your attention. As Kevin Heath says in this inspirational family travel quote,
In the end, kids won't remember that fancy toy you bought them, they will remember the time you spent with them.
When you plan travel with kids in mind (better yet, with their input), travel moves beyond fun to truly enjoyable! And it doesn't matter where you go! When they know that you really know what they care about, they'll buy in to anything — happily!
How it works — our story
Last summer, Ben and I took an 18 day road trip through Illinois together. We dubbed it the "Great Illinois Road Trip." Many people — LOTS — thought I was a bit crazy to spend 18 days on a road trip with my 18 year old. More than one parent told me that their teenager would rather die than road trip with mom. I'm sure that's a bit of an exaggeration, but I get the idea.
When planning the trip, I kept his interests and personality in mind. Ben loves history, art, and adventure. As I came up with ideas, I ran them past him to see what he thought. About half our trip focused on his interests. The rest of it was stuff I wanted to do.
It didn't take a lot to involve him. Simply asking, "does this or this sound better to you?" can make all the difference.
[bctt tweet="Ask kids for input on travel plans, and the whole family will have more fun. #travel #familyvacation" username="karen_dawkins"]
You know what — we both had fun! Even more important, we grew closer.
Fun photos from our zany adventure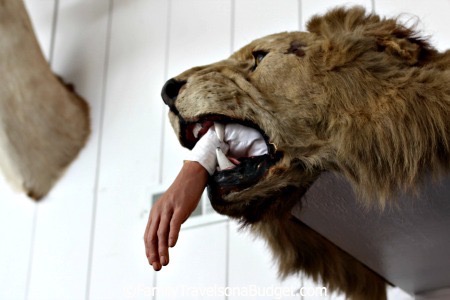 I wanted to tour a historic inn. Ben found humor in the "decor."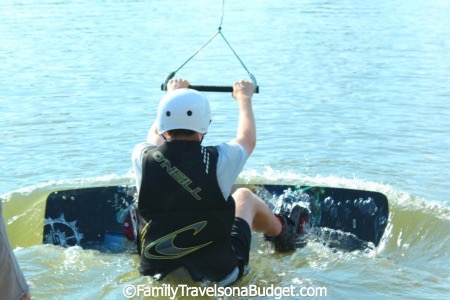 I am terrified of any sport that might lead to wipeouts. Ben loves boards. He got up and moving quickly. I got up — though it took a while (and the wipeouts — multiple — didn't hurt too badly). Thanks, West Rock Wake Park!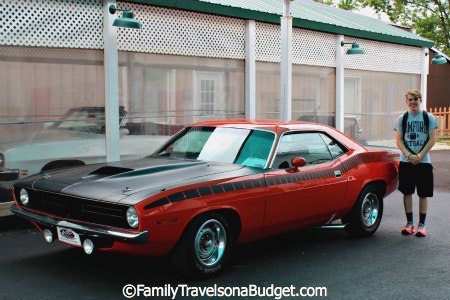 What 18 year old guy doesn't love muscle cars? This tour was all about him! He found his "graduation gift" (LOL) at Volo Auto Museum in Volo, Illinois.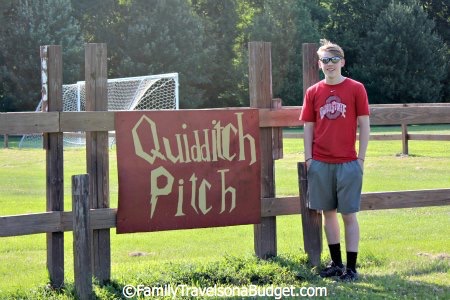 I love going to parks and wandering the trails. This one had a nice little Ben surprise — a Quidditch Pitch. His Harry Potter loving brother got jealous!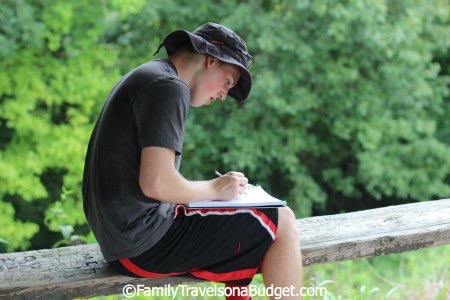 This is one we could both agree on — hiking at Pere Marquette State Park. I'm glad Ben wanted to sketch the view from the summit. I needed a break!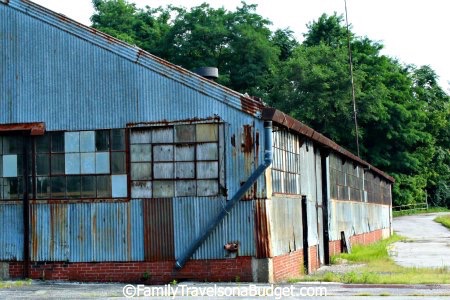 Driving through Alton, Ben saw this abandoned warehouse just outside of town and wanted to take photos. So, we came back and I got to teach him a little about shooting in manual mode.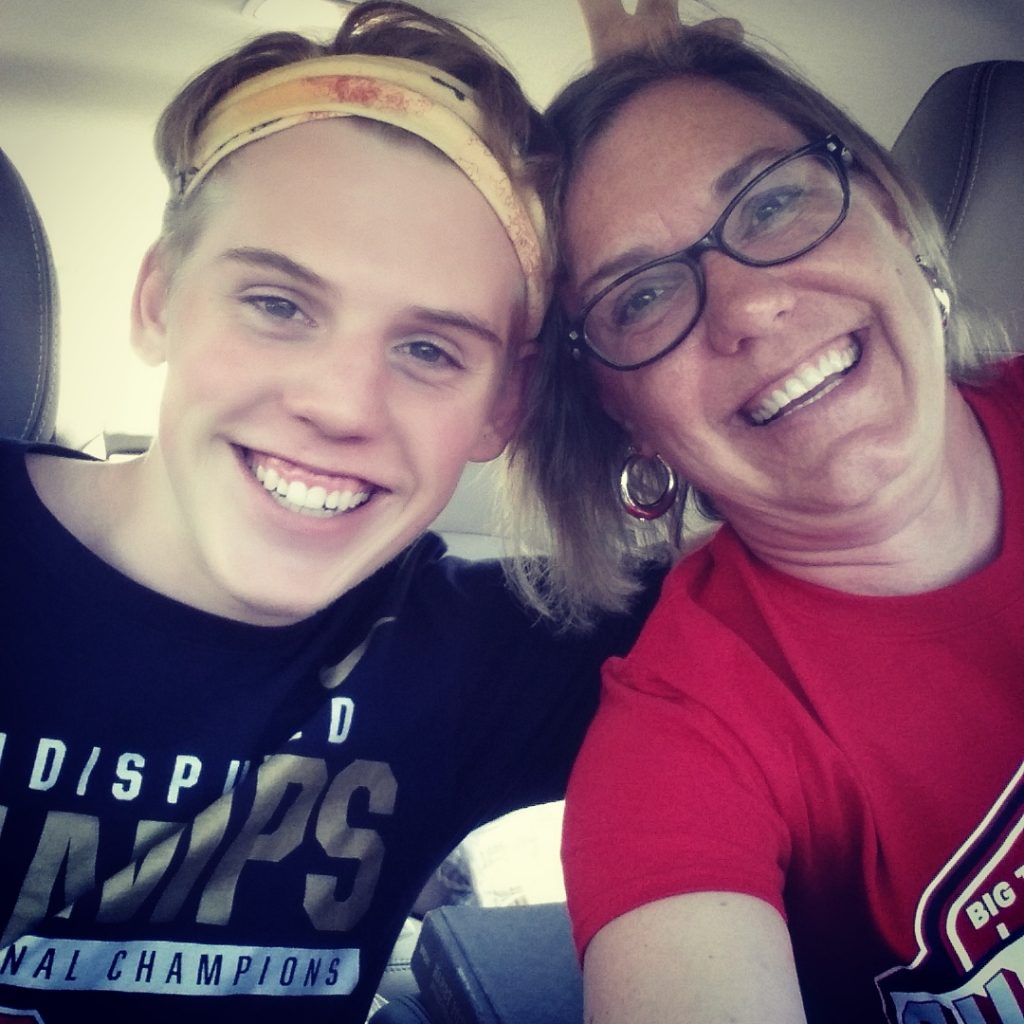 See, still smiling! It really is that simple!
You might also like: