Cruise or All Inclusive: Which is best?
This post may contain affiliate links. Click here to see what that means.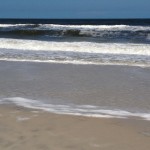 Even though I love to cruise, I know some people prefer life on land. For some, the risk of motion sickness is just not worth the cost of attempting a cruise. Others fear being out on the water with no land in sight. I cannot imagine missing out on such vast beauty. Still others are afraid something might go wrong.
So, to provide options to the land lubbers out there, I asked Raye Hayden at Triple R Travel to help me with this post. She compared cruises and all inclusives to help us understand the two better.
Cruise or All Inclusive?
Which offers the better value, a cruise or all inclusive resort? Raye explained that cruises, though not all inclusive, offer the best vacation per day value for vacationers. A cruise vacation includes most food (specialty restaurants require an extra fee), entertainment and accommodations. Most include some type of childcare. Depending on the cruiseline, the kids' club may be included in the price or it might require an add-on fee. Generally, the convenience of having everything in one place and being able to pick and choose add-ons helps vacationers cruise within their budget.
But wait, you say… Don't all inclusive resorts offer the same?
Yes, they do, but all inclusives include alcohol and all-you-can eat dining. If you're not a big on drinking alcohol, maybe an all inclusive isn't the best option. On a cruise ship, you pay for alcohol and soda if you drink it, but you don't pay for it if you don't.
Also, all inclusives do not include everything. So much for the title "all inclusive." Motorized watersports, off-resort excursions, spa treatments and some other specialty services are not included in "all inclusive pricing."
Which is safer, a cruise or all inclusive resort? A significant number of all inclusive resorts are built in third world countries. While the resorts are safe, with walled entrances, surrounding areas might not be. Cruises are perceived to be quite safe, particularly since the only people on board are the passengers and crew. Earlier this week, I shared that ship recommended shore excursions are the safest for cruise guests. Guests at all inclusive resorts should use similar safety precautions: stay on the resort. If you do want to leave the resort, ask the concierge for assistance so that you don't put yourself in an unsafe situation.
To answer the question, which is safer, a cruise or all inclusive resort, the answer is — both! As long as you use common sense, both are very safe.
How do you decide between a cruise or all inclusive vacation?
The best way to determine whether a cruise or all inclusive vacation is best for you, talk with a travel agent who understands both, like Raye. An agent can help you appreciate the value of cruise and all inclusive vacations to help you decide which is best for you. Besides helping you decide whether a cruise or all inclusive is best, a travel agent can help you get the best room (cabin) for the price you want to pay. Also, a travel agent will help you prepare for the trip, making sure you understand things like passport requirements, when to arrive at the airport and what to pack.
A cruise or all inclusive, which is best? Why don't you tell me?
Special thanks to Raye Hayden of Triple R Travel for sharing her time and helping me understand how all inclusives work. Share your insights by leaving a comment below or by joining the conversation on Facebook. I can't wait to read your thoughts!