Use the CVB to Discover Your Own Backyard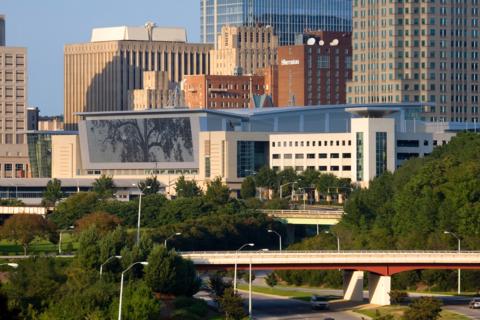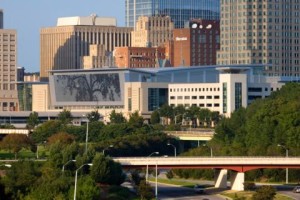 I've lived in the Raleigh area for twelve years, grateful to be close to beaches and mountains. We visited Raleigh's parks and free museums, too. But the city offers so much more that I've just recently discovered. The Raleigh area is home to world-class museums, theater, symphony, opera and ballet, professional sports, golf, incredible festivals and shopping. The Raleigh area hasso much to offer, I'll spend the next ten years discovering my own backyard.
So what changed?
I discovered that the convention and visitor bureaus (CVB) in this region offer the same great information that other CVBs across the nation offer. Don't laugh… I just didn't think about the fact that I can access my local CVB to plan weekends, day trips or other fun activities. Maybe it's because CVBs use language like "Visit" and "Travel." Maybe?
I was wrong! The CVB is a great resource for locals too!
What can your local CVB do for you?
Have you ever had family or friends come visit for a few days and struggled with what to do? CVB websites offer information on attractions, restaurants and parks. What's even better is most CVB websites offer itineraries. Read through the options and plan your day.
My local CVBs offer these itineraries:
Visit Raleigh – with itineraries for different interests.

Johnston County (southeast of Raleigh) – offering itineraries throughout the county.
Durham Guides – offering itineraries and walking tour information.
I have used CVB resources for trips away from home, so I am confident your CVB has ideas for you too!
Have you ever stared across your coffee cup at your significant other and wished the family could do something? Anything? As long as you'd never done it before? The CVB has your answer! Research festivals, then pack the kids into the car and venture out. Or, check out press releases on new restaurants in the area and dine someplace new. Check the "discount" page to find current discounts and coupons offered in your area. Nothing beats budget friendly fun!
Spring's coming! Why not head to the local park and discover nature in your own backyard? Parks departments offer discovery classes, guided hikes and wilderness events year-round. CVB websites include links to local park websites, providing easy access to great information.
When you use the CVB to discover your own backyard, it helps you!
Local tourism income helps keep taxes low. You can spend your hard earned dollar in a nearby state or community, or you can spend it at home. Either way, you're spending money — for gas, admission fees, food and/or souvenirs. Taxes paid on all these items goes into that city's "piggy bank." So, the more money you spend at home, the fuller your town's "piggy bank." When enough tourism dollars fill the piggy bank, other local taxes go down (property taxes, local income taxes, etc). When you use the CVB to discover your own back yard, you spend less on travel expenses AND you improve the local economy.
This week I'm highlighting some great things to do in the Raleigh area. I'll be using my local CVB sites as resources. Maybe we'll convince you to come visit our friendly area… at the very least, I hope you'll discover what a great resource the CVB can be!
Have a great day!