What to do in NYC: A beginner's guide
So, you've made the big decision — a vacation to New York City. But, what to do in NYC? How do you plan a vacation to New York City?
I know the feeling. For years, I said I'd never go to New York City, specifically the island of Manhattan, because it's just so overwhelming. But when my son marched in the Macy's Thanksgiving Day Parade, I overcame the fear and went. Of course, it helped to travel with the band as our itinerary was made for us.
But, if you're traveling on your own — without a marching band — you're back to "where do I begin?"
And that's where this post comes in. It's not your traditional "3 days in New York itinerary." To be honest, there is no one size fits all in New York.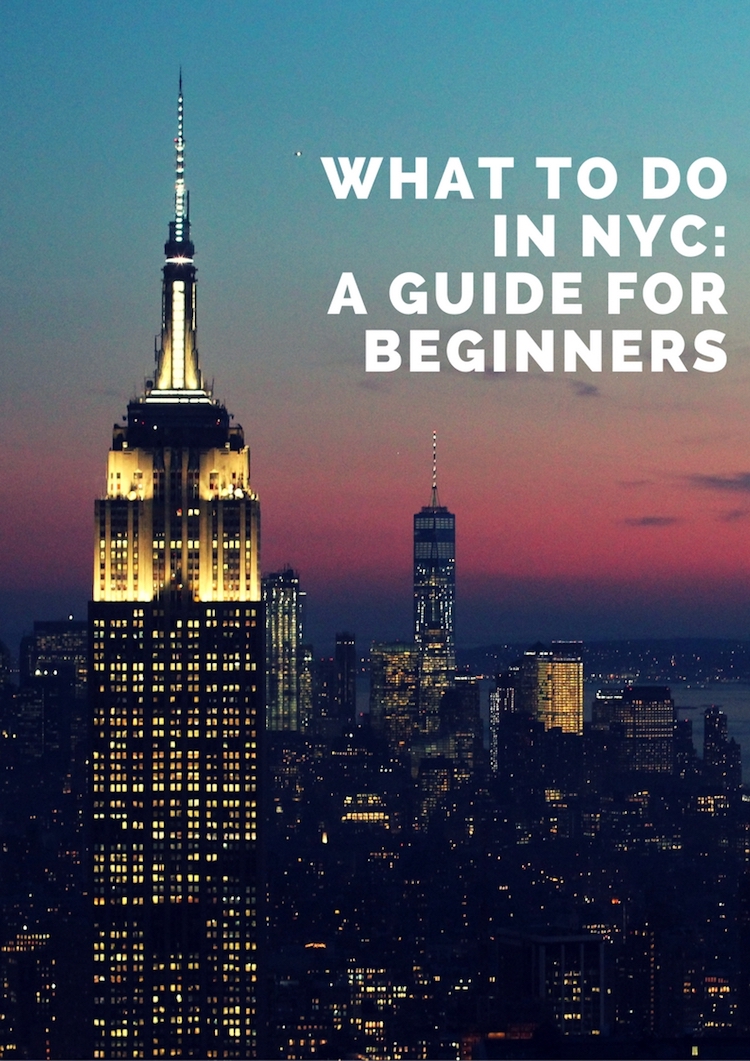 This post contains affiliate links from which I earn a small commission.
Instead, the goal of this post is to set your mind at ease — the city is NOT as huge as it might seem. These guidelines will help you know confidently what to do in NYC for a wonderful vacation tailored to your needs! (I will include a couple of my absolute favorite places, but you won't hurt my feelings if you don't go.)
Find cheap flights to New-York-City
What to do in NYC: A beginner's guide to New York
1. Understand the geography of New York City
New York City is made up of five "boroughs," each of which has many neighborhoods. The boroughs are Manhattan, the Bronx, Queens, Brooklyn and Staten Island. Manhattan is the primary tourist destination, though. So, it's understandable that people get confused by that whole thing. These maps highlight the five boroughs and the neighborhoods in each.
When you're considering what to do in NYC, it helps to know if you plan to focus on Manhattan or if you'll visit the other boroughs too. If you'll venture further out, then consider staying outside of Manhattan and using the subway to come into Manhattan for a day. On the other hand, if you plan to spend most of your time in Manhattan, stay in Manhattan.
2. Manhattan is not a giant theme park
I say that tongue in cheek, as I know people understand that Manhattan is not Disney World. However, locals might appreciate the reminder. New Yorkers living along the famous High Line Park have lost their sense of privacy as people take photos of them playing with their kids or stare through their living room windows.
In other blunders, tourists (me among them — sigh) have been known to step into the street to catch a photo — and cause a bit of a traffic jam, however momentary it might be.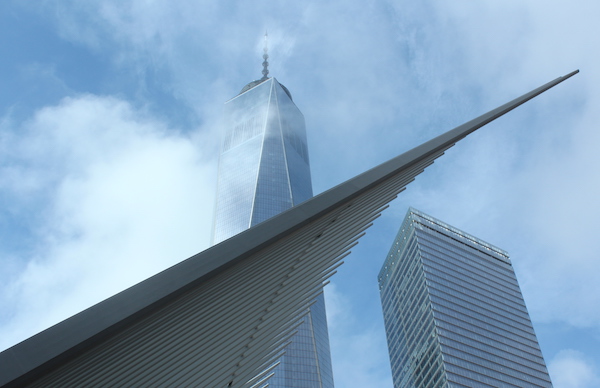 So, visit the amazing landmarks. See Rockefeller Center, Grand Central Terminal (a great place for lunch), the 9/11 Memorial & Museum, and the Statue of Liberty (I recommend the Circle Line Harbor Lights Cruise).
• Read our 9/11 Memorial Visitor's Guide for important planning tips •
Enjoy a slice (we recommend Joe's Pizza which was recommended to us by a local. SO GOOD!). Treat yourself to a slice of cheesecake (Junior's Cheesecake is a great choice — also tradition for many locals). Get some amazing food while walking along the High Line. Grab a hot dog from a street vendor.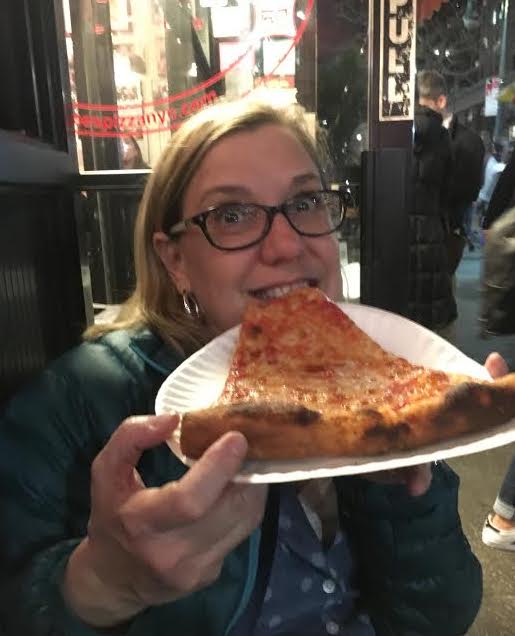 But remember that just like the community where you live, each neighborhood in Manhattan has its own vibe. Take time to walk through a few different neighborhoods to get a feel for the city and experience what it's like for the people who call New York City home.
When Rob and I went in February, our favorite moment was walking through Hell's Kitchen in the early evening as families were settling in for the evening. They sat on front steps (it was an unseasonable 70 degrees!) talking about the day. They had their windows open, and we could hear the evening news or game shows or sports playing on televisions. Kids were drawing on the sidewalk with chalk — just the normal everyday things of life.
And just like the locals, we ducked into a neighborhood restaurant for dinner. The people there knew each other — at least many of them — and they knew we were not regulars. But they were friendly — and the owner even threw in dessert for us! What a treat.
3. Times Square is a "theme park"
So, not a traditional theme park exactly — there's no rollercoaster. But, it's a "created" neighborhood, made famous for so many reasons and well worth a visit (for a few hours at least). All those bright neon lights, themed shopping experiences (M&M's World), the naked cowboy and the scary costumed "characters" will be there waiting for you. Times Square is also a great place to grab a quick bite to eat and people watch or to sign up for a bus tour (read my bus tours review and tips before you go). And remember, look both ways before you step into the street — traffic gets crazy in Times Square! So do the tourists, sometimes!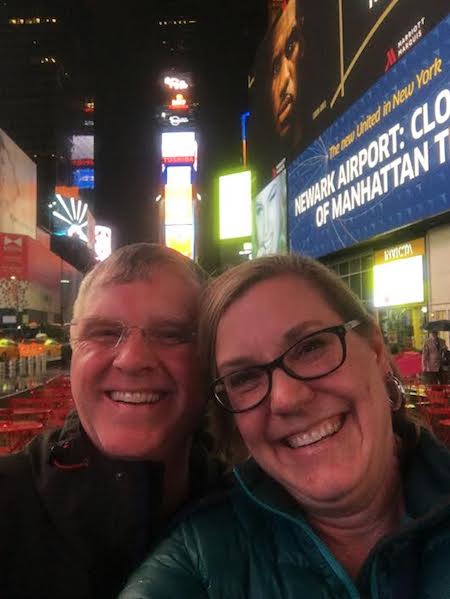 Times Square is a "must see" at least once when considering what to do in NYC, but then, like the locals — you can take it or leave it as you wish. Most locals don't (or won't admit to it anyway) go to Times Square. They leave it to the tourists.
4. Catch a Broadway Show
Where else can you say "I watched a Broadway show on Broadway?" You won't regret the experience! We went to School of Rock — amazing show! But, how do you get tickets?
If you want to see the blockbusters (currently Dear Evan Hansen and Hamilton, sign up for EBATES for a rebate on purchases through StubHub (3% of a $200 ticket helps, right?). If these shows are on your "must see" list, purchase tickets before you plan the trip — it might be months before you can go.
Purchase tickets to other popular shows in advance using BroadwayBox.com. We used Broadway Box to purchase tickets and I saved $20. Not too shabby!
Ask your hotel concierge about same day savings on shows. They're a great resource.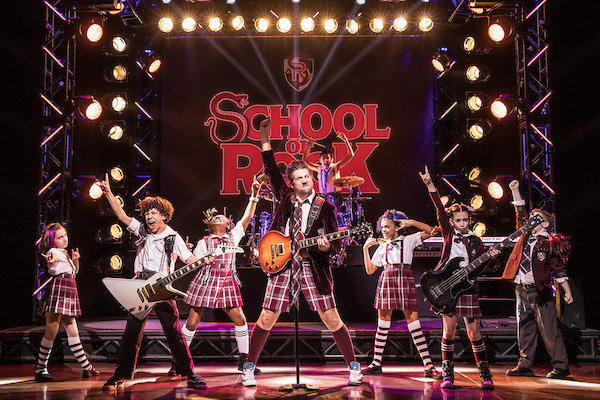 After the show, actors often come out to meet and greet with attendees. If you want to meet them, watch for people gathering outside and hang out. They'll usually autograph your program for you, too, if you have a pen! (Meet and greets don't happen at all shows.)
5. Wear comfortable shoes in New York
New Yorkers do not run around wearing high heels and fancy clothes. You'll see some, particularly in the business districts, but for the most part, people are practical.
Be those people!
Comfy shoes will carry you through the day. Your feet will thank you — and you can thank me later. 🙂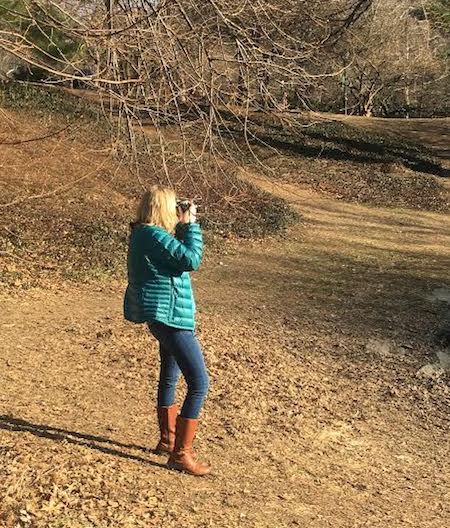 6. See Central Park — but don't miss the other parks, too
Like I said earlier, New York greeted us with unseasonable temperatures for February — so we really got to enjoy the parks, just like all the locals! Central Park is amazing, with granite rocks to climb (and picnic on), the Chess and Checkers House, playgrounds, walking paths, places to fish and all those things you've seen in the movies. But there are lots of other great parks in New York, too.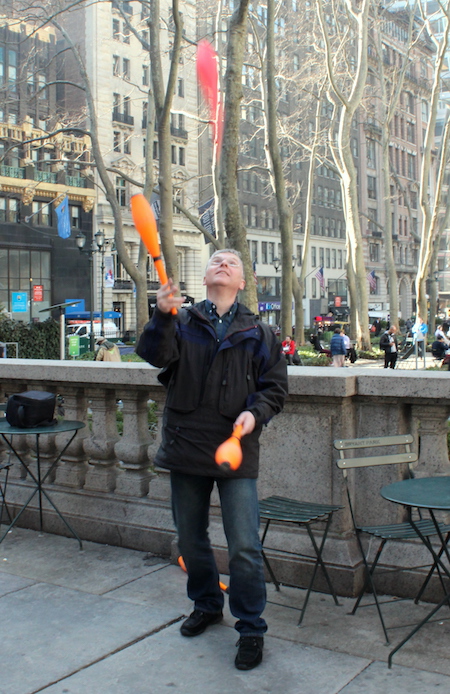 My favorites parks in Manhattan are:
Bryant Park, with its free to use juggling equipment, ice skating rink (in winter), ping pong tables and a small merry-go-round. We love it there.
Columbus Park, in Chinatown. Rob and I wandered through after visiting the 9/11 Memorial and we were transported back to our own visit to China. Simply delightful. (Be sure to tip if you stick around to listen to the music!)
Washington Square, with fountains and monuments, this is one of the most famous spots in New York — and close to NYU.
Chelsea Waterside Park, with playgrounds, open space and water views, this is a true neighborhood park.
7. Ride the subway. It's not scary!
Yes, I said it. Ride the subway! That's what the locals do. I know it's intimidating. Our first trip, I wouldn't ride the subway, but we used the subway/metro exclusively in February and got everywhere we wanted to go — easily! Familiarize yourself with how it works (this blog, written by native New Yorkers, is phenomenal) and check out some easy routes from your hotel and you'll be a pro in no time. (PSST! Also look for the green lamp posts with white globe lights — that's a subway entrance.)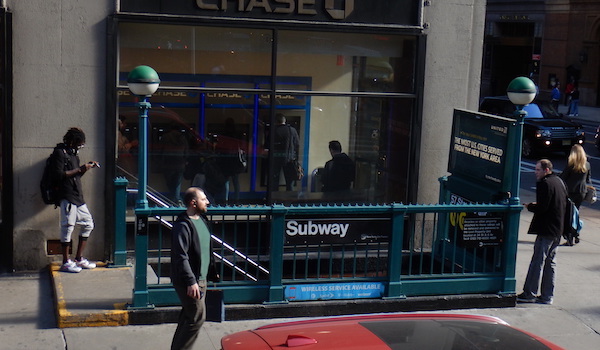 A handy planning tip: Select a hotel near a major subway station — one with many routes — and you'll be able to get anywhere in the city with ease. If you aren't sure which route to take, ask. The locals are friendly (I mean that)!
On our visit, we got off to a rocky start and got on the wrong bus for where we wanted to go. We realized our mistake a few minutes into the ride, but had trouble figuring out what to do instead. The guy sitting next to us offered to help. He suggested one route, and then, a few seconds later, he said, "I'll get off here with you and get you pointed in the right direction." True to his word, he did just that — and we didn't get lost again.
Another evening, we were on the subway (headed to Joe's Pizza) and a friendly, older lady and a businessman asked about our vacation (obviously we still looked like tourists). They both spent the remainder of the ride telling us their favorite things to do — including when major attractions are free! They also made sure we didn't miss our stop.
Local New Yorkers honestly appreciate that you're taking their mode of transportation and trying to live like a local. AND, based on our experience, they have the best tips on what to do in NYC than I ever will (though I do hope you find this post helpful!)
For more on what to do in NYC, check out these posts:
Tips for visiting the American Museum of Natural History
Visiting the 9/11 Memorial — Everything you should know before you go!