Five Historical Sites in North Carolina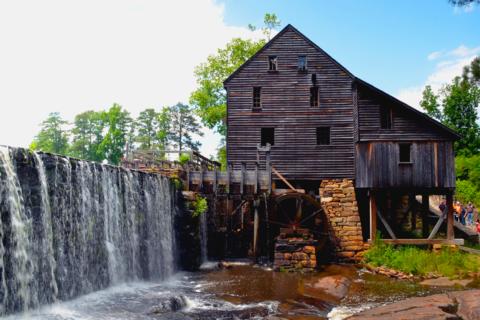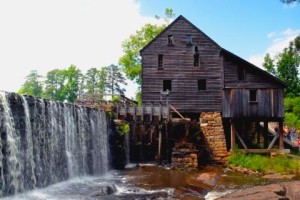 When I was a kid, I didn't like history. Why talk about things that happened so long ago, I'd wonder. Who cares who was president in 1832 — he's dead. Narrow-minded, self-focused teen, I didn't understand that the president in 1832 (Andrew Jackson) gained that position because of the culture of the time or that his presidency impacted the those who came later. It didn't help that my history teacher was more interested in hockey than history!
My kids love history. What changed? Me! On our honeymoon, my husband and I explored Cades Cove's rural homes, churches and cemeteries and my love of history blossomed. We take our kids on historical explorations wherever we travel. For them, history doesn't exist as black print on a white page. It's three-dimensional, something to see, feel, touch and experience.
We are fortunate to live in North Carolina, one of the original 13 colonies, because history happened here! The state has so many great historical sites it's hard to narrow them down. For those of you not fortunate enough to live here, I made a list of my favorite sites in central North Carolina. These sites made the list because they let us experience an earlier time and/or because they are pivotal to our country's story.
Five Must-see Historical Sites in North Carolina
Bentonville Battlefield (Four Oaks, NC). The last major Confederate Offensive, March 19-21, 1865, of the Civil War was fought here. The site also includes Harper House, a family home used as a Union field hospital during the war.
Historic Yates Mill County Park (Raleigh, NC). This 174-acre wildlife refuge, provides experiences to interpret and preserve the region's agricultural heritage and to appreciate history through educational programs, events and exhibits. The park's treasure is Yates Mill, an operable grain mill established in the 1750's. The original equipment is still there to provide a glimpse into North Carolina's rural history.
Duke Homestead (Durham, NC). This "living museum" preserves the early home, factories and farm where Washington Duke's tobacco empire started. Throughout the year, the site offers activities to demonstrate the heyday of tobacco farming. The Duke family was instrumental to making North Carolina the tobacco capital of the world. His success helped found nearby Duke University.
House in the Horseshoe (Sanford, NC). This home, built in 1770, was the site of a Revolutionary War skirmish in 1781. Known as the Alston House, the walls still bear numerous scars and bullet holes from the event. Tell me that's not cool! The site also includes exhibits of local Indian history, colonial crops, later owner Gov. Benjamin Williams, and North Carolina backcountry planters' wives.
Alamance Battleground (Burlington, NC). As the Carolina colony's resentment against the British Crown's taxes, corruption and illegal fees grew, these rural farmers organized and fought back. Though the colonists lost this 1771 battle, it became a model for all colonists in the Revolutionary War. The John Allen House (c. 1780) is preserved and furnished with period pieces at the site. The visitor center includes exhibits and a 25 minute audio-visual program about the battle and frontier life at the time. The outdoor trails onsite include monuments and markers to explore the battlefield.
For those who want to explore North Carolina's nearby coast too!
Explore North Carolina's Coastal History with a visit to these three sites.

Ft. Fisher: Protected the Port of Wilmington throughout most of the Civil War allowing resources to reach Confederate forces.
Battleship USS North Carolina (Wilmington, NC): The USS North Carolina served American troops in WWII. Step aboard to learn about life on the ship from the crew members who served here.
Roanoke Island Festival Park. Head to the Outer Banks to explore this country's first permanent settlement. The site includes live performances (see website for details), an interactive museum, the settlement site including live reenactments, an American Indian town and a ship representative of royal ships from the 1500's. History comes alive here year round!
Additional resources to plan your tour of historical sites in North Carolina
With a rich history, North Carolina has more to see. Use these resources to plan your trip!
Raleigh Heritage Trail. This site features 10 of Raleigh's most important historical sites. To make history more fun, it includes a "passport." Visit 6 of the 10 sites and get a prize!
Johnston County CVB. Learn more about early rural North Carolina or the Civil War. Includes itineraries for self-guided driving tours and day trips!
Visit Raleigh. This site includes a variety of itinerary options to visit historical sites, museums, historical markers and more in the Greater Raleigh area.
North Carolina Museum of History. Of course, no historical visit would be complete without including the most complete history museum in the state.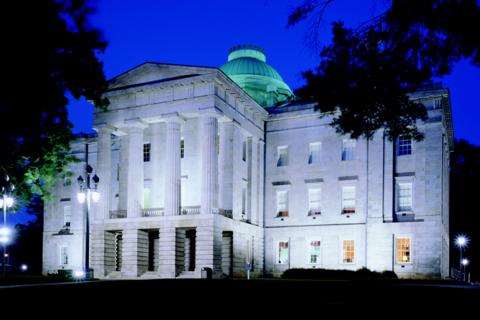 Researching this article, I discovered an amazing Christmas gift for one of my family members through the CVB site…. I can't share exactly what it is, but I can say it will give this person an opportunity to experience their passion! How cool is that??? I had no idea such an opportunity existed.
If you made a list, what would you include as a "must-see" historical site in North Carolina? Leave a comment here (I read each and every one!) or add to the discussion on Facebook.