Visiting Dollywood Resort: planning Tips for 2023
This post may contain affiliate links. Click here to see what that means.
Dollywood Resort in Pigeon Forge, TN is a perennial favorite for theme park vacations.
Today's post shares some great tips for visiting Dollywood, and some great ways to save on a Dollywood vacation.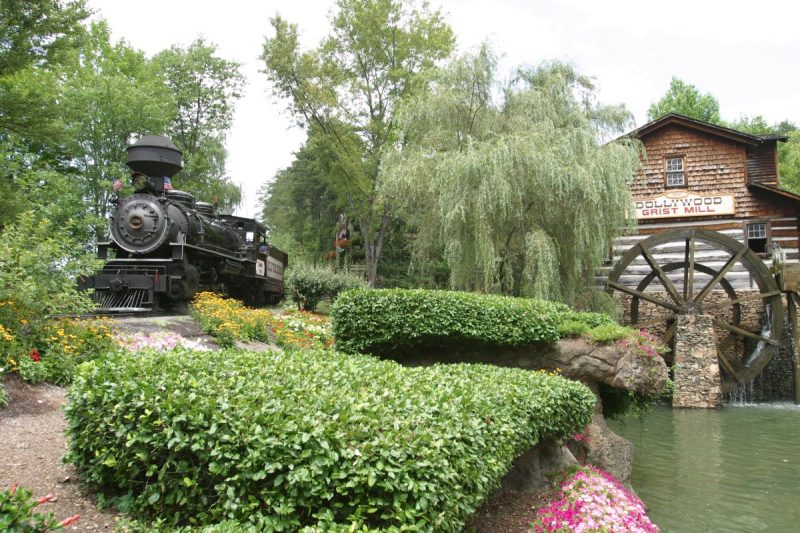 Now, here's a guest post from Susannah, with great tips for visiting Dollywood Resort!
I am a theme park enthusiast. I grew up going to Opryland, USA in Nashville until it closed. Over the years I've visited several other theme parks. And now, I have the privilege of taking my own children along on these adventures. After researching many parks, I decided our next stop would be Dollywood Resort in Pigeon Forge, TN. I considered driving distance, cost, attractions, special events, and operating calendar and found it met our family's needs perfectly.
I hope these tips help you plan a great visit to Dollywood Resort!
Tips for visiting Dollywood Resort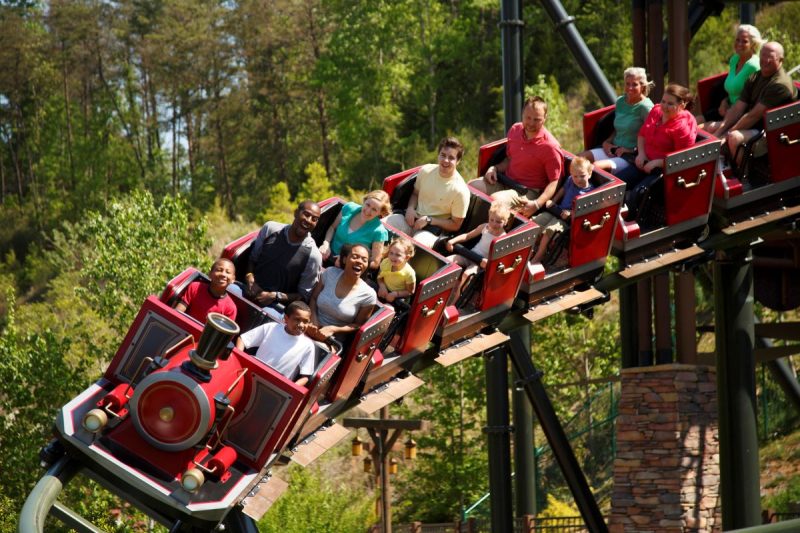 1. Plan ahead for your visit to Dollywood Resort
I started planning for our visit to Dollywood Resort about a year in advance.
This may not be necessary but I enjoyed planning and learned several helpful things that stretched our vacation budget. Dollywood Facebook groups have great information like frequently asked questions, tips, and tricks. They also share information about when to avoid visiting Dollywood Resort, such as Sevier County Days when local residents receive discounted admission, Rod Run which packs the streets of Pigeon Forge, and when school bands or other groups descend on Dollywood for a competition.
Like all theme parks, many different Dollywood Resort theme park tickets are available, such as 1, 2 and 3 day park tickets. And, season passes offer money saving discounts not offered with single day tickets.
The best money saving tip I learned for visiting Dollywood Resort is to buy Dollywood season passes early. The sooner you buy, the more benefits you get. And, there are a limited number of season passes available. Once they sell out, they're gone for the season. That has already happened with this year's Dollywood Diamond Passes.
Season passes for the following year go on sale in October at the lowest price and can be used right away, giving you an extra few months of use.
Watch for season pass promotions in October, during Black Friday/Cyber Monday, Christmas/New Year's, and just before the start of the season in mid-March. Once the park opens in the spring, the price goes up and certain bonuses, like Bring A Friend tickets, are no longer offered. Dollywood Diamond passes, in particular, are only offered for a limited time and sell out way before March.
Besides buying Dollywood theme park tickets in advance, consider the Dollywood festivals calendar. Festivals are more crowded, but they also offer special extras that might make visiting Dollywood Resort even better.
Dollywood hosts at least 4 annual festivals each year:
Dollywood Flower and Food Festival (late April to early June),
Dollywood Smoky Mountain Summer Celebration (mid-June to early August),
Dollywood Harvest Festival and the Great Pumpkin LumiNights (late September to late October), and
Dollywood Smoky Mountain Christmas (mid-November to New Year's).
The festivals each bring different decor, entertainment, and food offerings to the Dollywood Resort.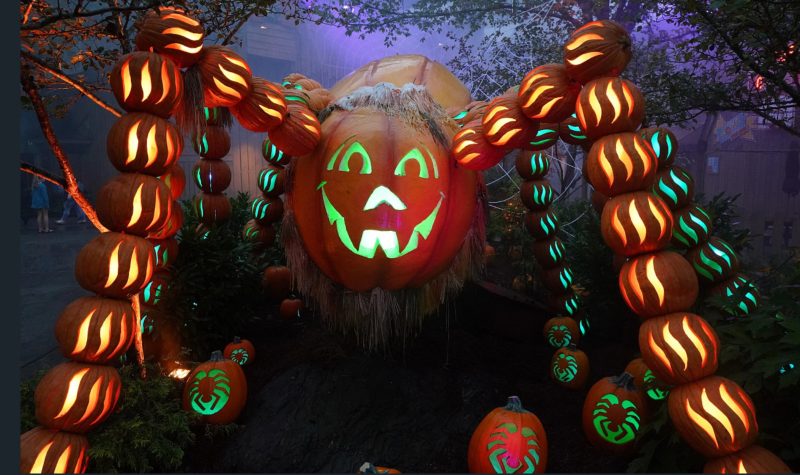 I started looking at visiting Dollywood Resort initially for the Great Pumpkin LumiNights because my kids love Halloween but aren't up for the really spooky theming that a lot of parks offer during October. And, for a budget travel bonus, I like that we can enjoy the park together after dark without having to pay extra for a special event ticket (like Disney).
How many days do you need to experience Dollywood?
Now that the basics of types of tickets and special events to consider are covered, just how many days do you need to experience Dollywood?
When planning our visit to Dollywood Resort, it seemed that most people recommend doing two days in the Dollywood theme park and one day at Dollywood's Splash Country water park (if you're interested in going when it's available). That gives you time to catch most rides plus some shows if the crowds are fairly light.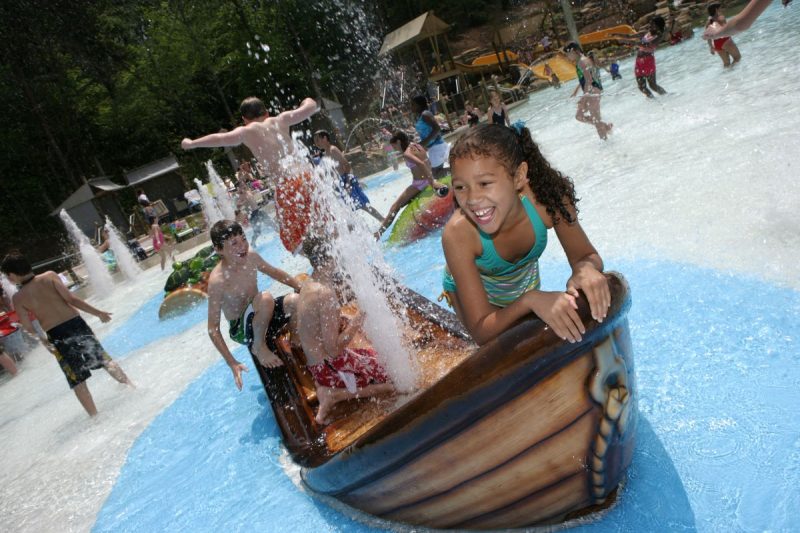 If you only have one day for visiting Dollywood Resort, I would pick a day when the park is open late (during the summer, harvest, and Christmas festivals) so that you can get the most out of it.
Or, consult the Dollywood crowd calendar to find a day that the park is less busy. On our first trip to Dollywood, we went the week of Thanksgiving and only rode a few things in seven hours. This last visit during the first week of May, we walked onto almost every ride. I was able to ride 14 different rides in six hours, and three of them I did twice!
Advance planning to schedule your trip to Dollywood really can make a big difference in how much of the park you get to enjoy!
2. Do the math: Compare Daily Tickets vs. Dollywood Season Passes
Once you decide when is the best time to visit Dollywood, the next step is deciding which tickets to purchase. With so many options for Dollywood theme park tickets, take the time to compare ticket options and decide which is the best for your family.
It helps to know that kids ages 3 and younger do not need a pass or ticket to enjoy Dollywood.
They also offer a FREE Dollywood pre-k pass for kids ages 4 and 5. Called the Imagination Season Pass, it's only available by registering online. Everything you need to know is explained on the website, and it's a good idea to register early.
Kids ages 4-9 and seniors 62 and over receive $10 off of the adult price for all tickets and passes. The discount shows up on the second screen once you select the type of Dollywood tickets that you want.
Discount Dollywood tickets for special groups
Besides discounts given to anyone for season passes, the Dollywood pre-k pass, and discounts for kids ages 4-9 and seniors over age 62, Dollywood tickets are available at a discount for people in the following groups. Proof of ID and/or limited admission dates may apply.
There are discount Dollywood tickets for the military, which can be purchased online with military ID verification.
Homeschool Days at Dollywood offer homeschooling families deeply discounted tickets for both parks and 20% off regular rooms at the Dollywood DreamMore Resort. Dollywood Homeschool Days tickets are available for select dates in August and September, and must be purchased 72 hours in advance by telephone.
Is a Dollywood season pass worth it?
Dollywood season tickets offer discounts on park admission as well as savings on extras like parking, single day tickets for friends and food.
Dollywood Season passes are a great way to save if you plan to visit more than once in a year, and sometimes even if you only plan to go for one day.
For example, the Dollywood Gold Pass and the Dollywood Diamond Pass include free general admission parking ($25/day value).
For 2023, Silver and Gold passes each included two or three free Bring A Friend (BAF) tickets (depending on when you bought the pass) and Diamond passes include four free BAF tickets. That's a value of at least $90 each! The rules and restrictions on BAF tickets may change from year to year so you need to read all of the information carefully if you're counting on them for your trip. Gold and Diamond passholders can also get discounts on one-day tickets for other guests if you use up your BAF tickets.
Other season passholder perks vary, but can include discounts on Dollywood lodging, food and merchandise.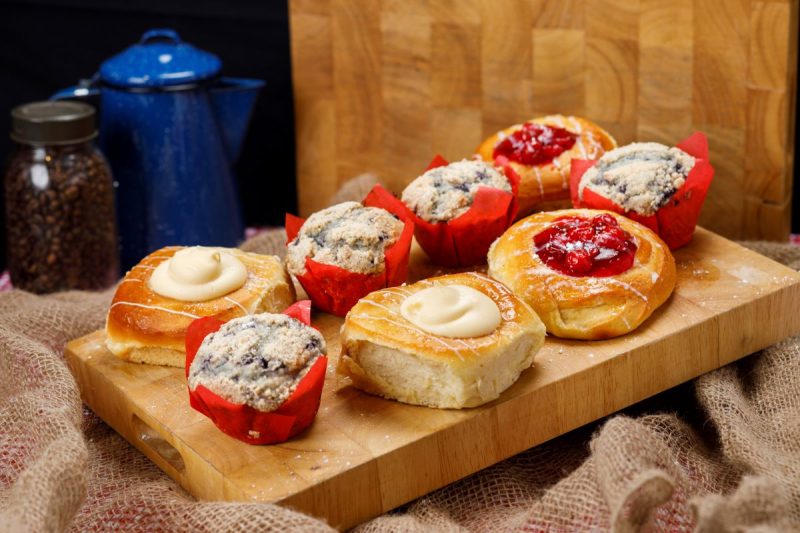 BUDGET TRAVEL TIP! Sometimes, getting one season pass for the benefits it offers while getting a regular ticket (1, 2, 3 day) for the rest of the family can offer huge savings!
Our family of six (kids ages 4-8) made three trips for a total of four park days for less than the cost of six one-day tickets and parking. We used the Imagination Pass for the youngest two, which we got in the fall of 2022, which saved the full cost of their admission. We also used bring-a-friend tickets that came with our 2023 season passes to save on our other kids' admission. Before you buy Dollywood season tickets for everyone, do the math and see how to stack the savings for the best price!
Are there special events packages at Dollywood?
For those who want to visit Dollywood for one of their special events, consider getting a special events vacation package. Dollywood vacation packages offer some savings and a lot of convenience!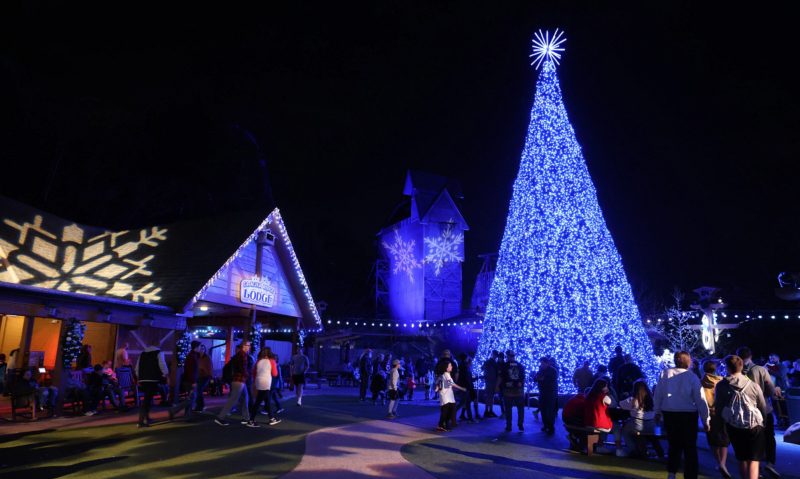 3. Consider places to stay in Dollywood
There are several lodging options near Dollywood Resort, including all the options at Dollywood as well as hotels and vacation rentals in Pigeon Forge, Sevierville and Gatlinburg.
For the greatest convenience, stay at Dollywood Resort
Dollywood has the DreamMore Resort and Spa. And, Dollywood will be opening HeartSong Lodge and Resort in November 2023.
Guests who stay at the Dollywood DreamMore Resort get special perks, including TimeSaver passes (value of $60/person per day). Other Dollywood DreamMore Resort perks include complimentary shuttle to the parks, free package delivery from the parks to the resort, and Early Saturday Entry.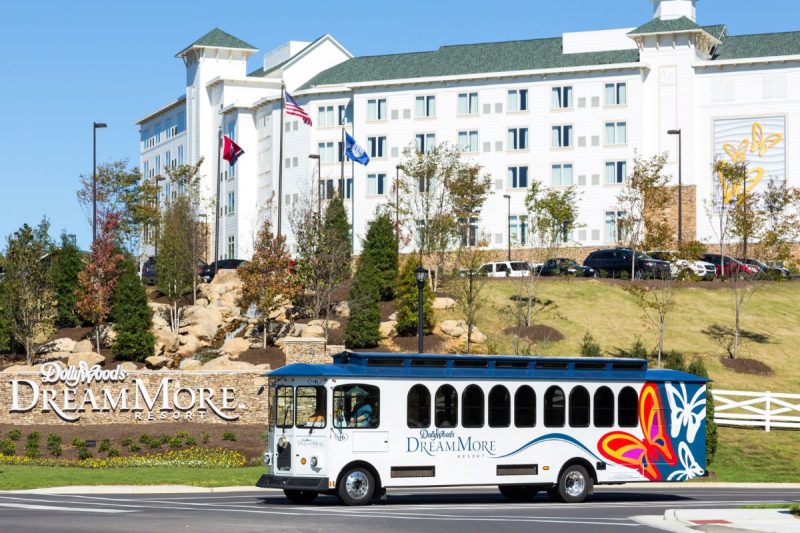 As an added benefit, Dollywood season passes get discounts on resort stays, which vary depending on pass type.
Dollywood's HeartSong Lodge and Resort will be opening in late 2023, offering the same perks that guests of the Dollywood DreamMore Resort receive.
Bear Cove Cabins near Dollywood Theme Park have a special relationship with the Dollywood Resort. Guests who stay at the Bear Cove Cabins get some perks, including: Discounts on TimeSaver passes, free general admission parking, and early admission to the parks on Saturdays.
Hotel lodging near Dollywood
Hotel lodging near Dollywood is popular for large conferences and gatherings, which is another reason to plan your visit to Dollywood far in advance.
The park itself is in Pigeon Forge, but you could also include Sevierville and Gatlinburg in your search.
If you are loyal to a particular hotel chain, look for that hotel's lodging options near Dollywood. Use your rewards points to save on your stay.
Some other memberships offer discounts on hotel stays such as TripAdvisor Plus, AAA, or AARP.
For larger families, like my family of six, find hotel rooms that accommodate all of us is sometimes a challenge. For our past two Dollywood trips we have stayed at the Quality Inn and Suites in Sevierville.
Pros of the 3-queen room are: the perfect room set up for us, an attentive cleaning staff, free hot breakfast, indoor and outdoor pools, and a great price. It's a motel-style hotel, so we literally park feet from the room which is nice for loading/unloading, and also for tired feet at the end of a day at Dollywood. There are only a few cons to this hotel: it's older, the bathroom is small, and there's not a lot of lighting in the back half of the room.
Another popular resort is Wilderness at the Smokies which features a heated indoor water park and seasonal outdoor water park. They also offer homeschool discounts and other specials throughout the year!
Condos and cabins near Dollywood
There are seemingly endless options of vacation rentals in the Smoky Mountains, which are a great option if you plan to do more than Dollywood on your vacation getaway.
Cabins and condos offer more space, including a full kitchen. Use the full kitchen to prepare meals at home and save. Besides, staying in a Smoky Mountains cabin is just awesome (be sure to follow protocols for bears that also live in the area). If you are traveling with friends or family, sharing a cabin or condo and groceries is often cheaper than a hotel.
Camping near Dollywood Resort
Whether you're tent camping, glamping, or bringing an RV, campgrounds are popular near Dollywood. You can even rent an RV that's already set up! Campgrounds fill several months in advance, especially for weekends, holidays, and special events, so book early.
Dollywood Resort is a great vacation choice for families who want a relaxed vibe in the beautiful Smoky Mountains. And, when you use these budget travel tips, you can save hundreds of dollars when visiting Dollywood Resort — which is always a plus!