How to plan a staycation the family will enjoy!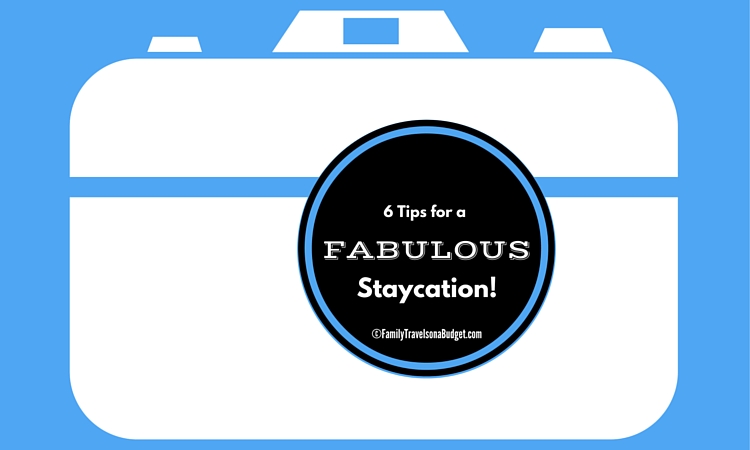 A staycation is a budget-friendly alternative to expensive family vacations.
But, if they're not planned, staycations can look like any other day of the week. Our "failure to plan" mistakes in the early years meant we learned the hard way.
Hopefully these tips for how to plan a staycation will save you some of our frustration — and some money!
6 tips for how to plan a staycation the whole family will love
Tuck away the to do list!
Our first tip for how to plan a staycation is tuck away the to do list.
Sure, you might be at home. Sure, there are projects that need done. And sure, you're not at work.
But, this is vacation, not honey-do time. Treat it like a vacation!
Whether you pitch a tent in the back yard or camp "in" at home, set the to-do list aside and focus on family fun.
Remember, this is family time. The to do list will still be there when normal life resumes.
Speaking of family time, one thing we really enjoy on a staycation is discovering a new board game! Here's a great list of board games to inspire your family time.
Make a budget.
Just like you would for a regular vacation, it's important to have a budget for your staycation.
This second tip for how to plan a staycation does two things. One, it gives you permission to spend the allotted budget. And two, it helps you not to overspend!
To effectively plan a staycation, consider gas, dining and activities, just like any other vacation. If you'll stay at a local hotel, add that cost, too.
A zero budget staycation is possible, but if you splurge on local activities you haven't done before it makes the vacation more special. Ideas include visits to the local water park, dinner out at a restaurant you've been wanting to try or a trip to the museum.
Treat your hometown like a traveler would.
I tend to forget about the wonderful adventures waiting at my back door and look far and wide for things to do, but I live in Raleigh, an area rich with recreational opportunity: hiking trails, kayaking, museums, restaurants, parks, swimming and golf.
Sit down with the family and plan something special for each day.
If the kids are old enough (mid-elementary and above), perhaps let each family member plan a day — get tips here. We drive up to two hours for staycation activities. Decide how far you are willing to explore, then go.
Don't forget to check your visitors' bureau website (Search with <city name> and CVB to find yours) for valuable coupons and to find ideas you might not know about.
Another great resource to keep costs down as you add activities to your list is Groupon Coupons, which offer savings of up to 70% on local activities.
A reader shared her tip for how to plan a staycation activity: During breakfast — cooked by Dad — she pulls up Groupon Deals of the Day and the family chooses an activity from the list.
When using the Groupon Deals of the Day deep discount link, you might have to scroll down the page to "Things to Do." Product deals are often listed first.
Deals of the Day offer the best discounts.
Some Deals of the Day offer additional discounts, so check for that on the right hand side of the screen before you purchase. It's usually listed just below the purchase options.
This is a fun way to inject some spontaneity into how to plan a staycation, and you save money in the process as you discover new activities nearby.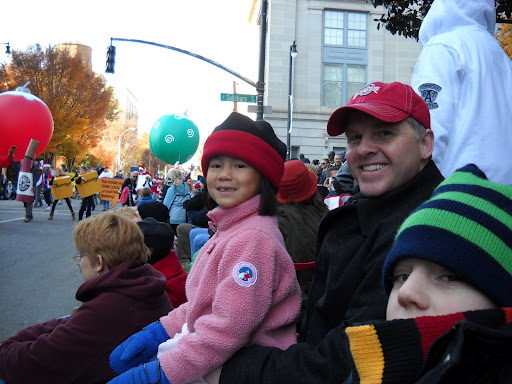 Eat someplace new.
It's vacation, so why not try a new restaurant? We have a long list of "maybe we should eat there one day" restaurants and a staycation offers the perfect opportunity to give them a try!
Look for freebies.
Of course, when considering how to plan a staycation, budget is probably a factor, so look for freebies: festivals, free museum entrance days and free activities close to home.
Your local visitor's bureau, what we call a CVB, is a great resource to discover what's nearby. It's what travelers use when vacationing near your home town, so they tend to have great lists of free attractions and activities.
If you haven't used your CVB website before, read our guide to how to use the CVB website to discover attractions and activities for vacation.
Turn off the phones.
Our first staycation was a disaster. Because we stayed local, the boss thought nothing of calling my husband about this or that.
Since that first time, we have learned this important step in how to plan a staycation: Let all work-related calls go to voicemail just like we would on a "real" vacation!
We inform family and friends that while we are home, we are still on vacation. Our kids know that vacation includes unplugging for a few days to reconnect with the three dimensional people called family. Trust me here. Staycations feel more like vacation when you unplug!
Staycation mistakes to avoid when you have a staycation!
I asked our Facebook readers what their greatest staycation frustrations are. Their number one frustration was setting aside regular, everyday home life. Coming in close behind, readers struggle to create a fun, vacation-like atmosphere at home and don't know what to do.
I truly believe if you follow the six tips above for how to plan a staycation, you'll avoid these pitfalls, but some things are worth repeating!
1. Fail to Plan: Have you ever headed into a weekend thinking it will be fun?
Sunday night, you collapse into bed and wonder how the whole weekend slipped by without much fun at all… unless, of course, you really enjoy doing laundry!
That's what happens when we fail to plan a staycation. Without a plan, the time slips by without doing anything different than a typical weekend might offer. SO take the time to think about what you want to do!
2. Fail to Budget: Staycation doesn't necessarily mean free!
While staycations are great money-savers, allowing a budget to splurge on a special activity makes it even more special. Of course that doesn't mean the local park or free museum won't work.
We typically allow ourselves about $100 to spend on a staycation weekend, whether eating out someplace new, going for ice cream or racing on the go-kart track!
3. Fail to Unplug: I can't stress this one enough! Don't work — it might be at home, but it's still vacation. That includes checking work emails, attacking the honey-do list, or deep cleaning the pantry!
With just a little thought about how to plan a staycation, your vacation at home can be as fabulous as a vacation someplace else — and nicer to your wallet!