4 reasons to visit art exhibitions in London
Art lovers heading to Europe often want to visit Paris or Rome before they see any other cities.
While Paris and Rome certainly have impressive collections of art, you shouldn't dismiss London as a terrific destination.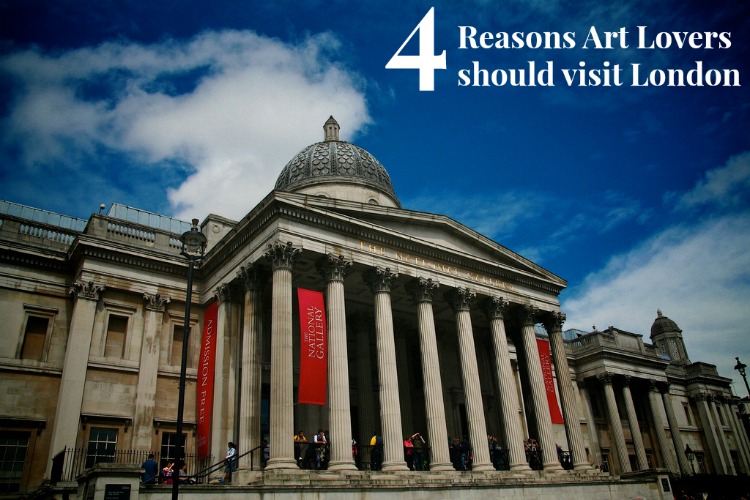 Before you schedule your flight to Europe, consider these four reasons to make time for the art exhibitions in London
National Gallery admission is free
The National Gallery at Trafalgar Square, London WC2N 5DN, has been sharing its love of art for nearly 200 years. The art exhibitions in London's National Gallery are known worldwide.
The National Gallery owns over 2,300 paintings, most of which were produced between the 13th and 19th centuries. Some of the most popular paintings include works by Vincent van Gogh, Leonardo da Vinci, and Georges Seurat.
Visiting the National Gallery is a great option for family travel on a budget because admission to see the main art exhibitions in London's National Gallery are free — though you should reserve your entrance ticket in advance.
Plan your visit to the National Gallery
The National Gallery is located at Trafalgar Square, London WC2N 5DN.
Gallery Entry is at the Portico Entrance overlooking Trafalgar Square.
Step-free access to the Gallery is at the Getty Entrance.
National Gallery Admission Prices: FREE for main gallery, additional cost for special exhibitions and tours.
The National Gallery is open daily from 10 a.m. to 6 p.m. (9 p.m. on Fridays). Closed December 24-26 and January 1.
Travel throughout London is affordable.
Although some hotels in London charge high prices, most people find that they can visit the city without spending too much money.
You can save money starting with flight tickets. There are many budget airlines and travel aggregators like MOMONDO displaying cheap flight options to London.
Once you reach the city, you can rely on its large public transit system. The London Tube has 11 lines that run among 250 stations.
No matter what neighborhood you want to visit, you can get there for just a few pounds.
When visiting art exhibitions in London, it helps to know there is low cost, convenient transportation to get from place to place.
We are aware that the London Tube strike is happening as of this writing, March 15, 2023. We hope it is resolved very soon — for the sake of travelers and Londoners alike!
Public art exhibitions in London are free.
There are lots of things to love about public art.
First, you don't have to spend any money to see it.
Second, public art often pushes boundaries to give you a unique experience that you won't find in many museums.
There are so many public art exhibitions in London that you probably can't see them all in one trip (unless you dedicate your travel plans to viewing public art, of course). But, knowing that public art is displayed throughout London, you can keep an eye out for it as you tour the city.
If you have limited time, make sure you see Queen Elizabeth Olympic Park, at GXVM+MJ London, where numerous displays can be found, including the ArcelorMittal Orbit Skyline Views with optional ride!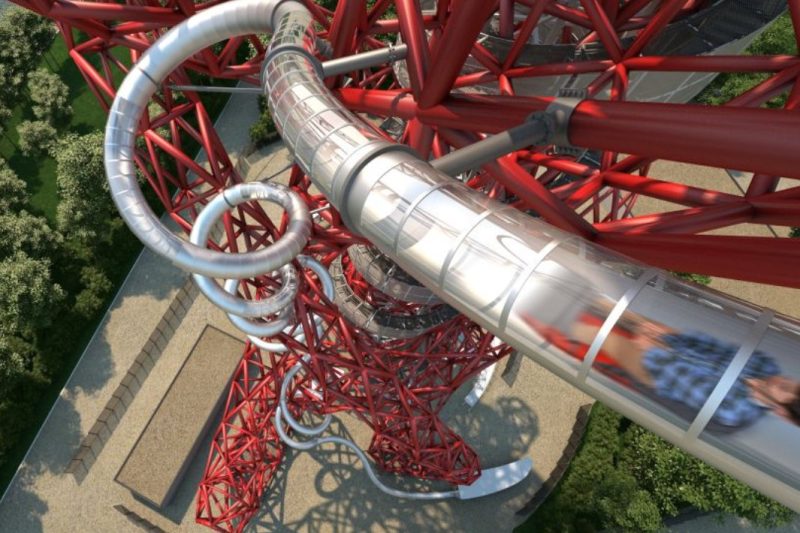 Wander through London art galleries
Like most major cities, London has countless art galleries that you can visit.
Some well-known art galleries, which often feature art exhibitions in London are:
You have to see art in person to experience it fully. Looking at images on your computer just doesn't communicate the full idea. The next time you plan a vacation, consider heading to London so you can witness the city's most exciting artwork.
More tips on international travel: