Mission Trip: Missions in Mexico!
My son and I traveled on a mission trip to Juarez, Mexico and we learned so much — about Juarez, about ourselves, about other cultures.
While we have taken local mission trips before, this was our first mission trip outside of the United States.
This experience changed us profoundly.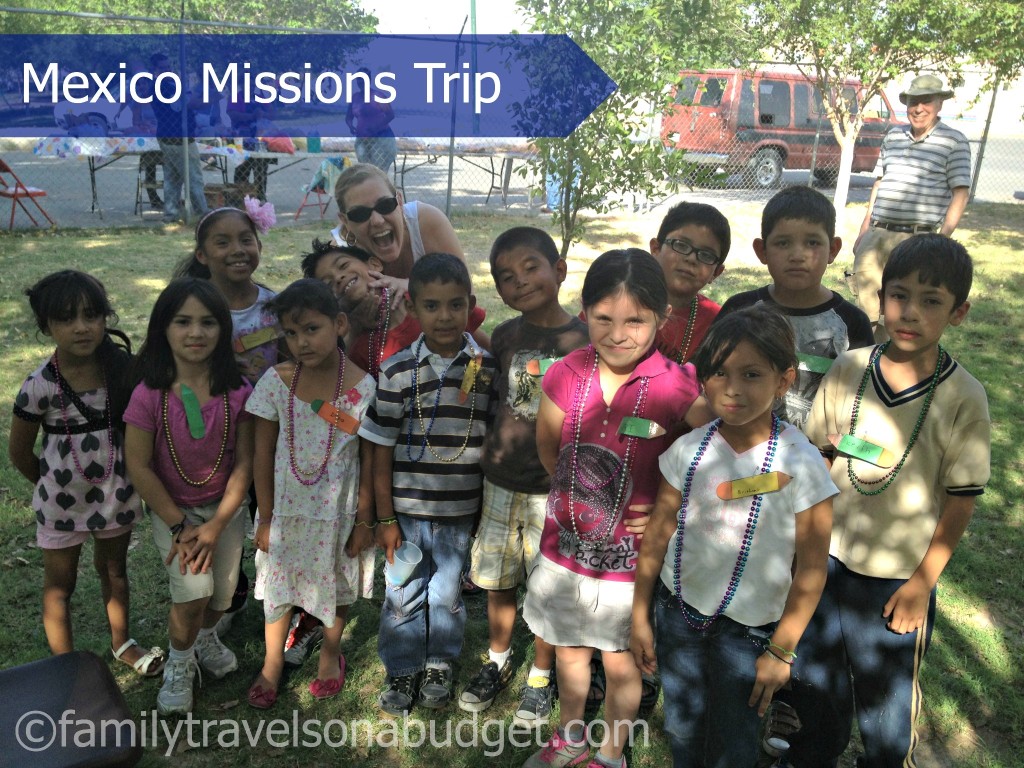 I pictured Juarez, Mexico as a tiny town along the Texas border, separated by a chain link fence with razor wire across the top. I expected dusty, dirt roads with small houses and chickens running free… Throw in some tumbleweed, cowboy hats and a cactus here and there… You get the idea.
In truth, Juarez is a sprawling border city of 1.5 million people near El Paso, Texas.
In recent years, this region in Mexico, specifically the State of Chihuahua, has endured major "war" between battling drug cartels. You might wonder is it safe to travel to Juarez?
There's no easy way to answer that question — though the U.S Department of State offers current recommendations.
Our Mexico missions trip was arranged by local churches working with a U.S. missionary travel group. The churches, the missionary group and Mexican authorities have a strong relationship.
Traveling with a group like this, we felt very safe on our Mexico missions trip.
So, why Missions in Mexico, particularly Ciudad Juarez?
The short answer is, my dad asked us to go with him. How could I say no?
The longer answer is my son had been asking to take a mission trip for years, and this seemed like a great opportunity.
I admit, I was nervous. Some of our friends, who are not familiar with mission trips, questioned our decision to travel to such a dangerous place. Ultimately, though, I had to meet the people my dad had come to love on many Mexico missions trips previously.
What did we learn about Ciudad Juarez?
Evident almost immediately on arrival in Ciudad Juarez, we could see a major city being reborn.
Wherever we traveled, we saw signs of a city coming back to life. Government resources, long tied to fighting the drug war, are now being used to rebuild roads and repair neighborhoods.
It's not always easy to get around in Ciudad Juarez because of construction detours, but those inconveniences mean progress. They are worth it.
What did we learn about ourselves while doing missions in Mexico?
While I think a mission trip serves others, I also believe that this Mexico missions trip changed me — and my son.
In serving others, I learned that giving truly is more rewarding than receiving.
As much as I love pampered vacations, I have never felt the joy I felt while serving in Ciudad Juarez.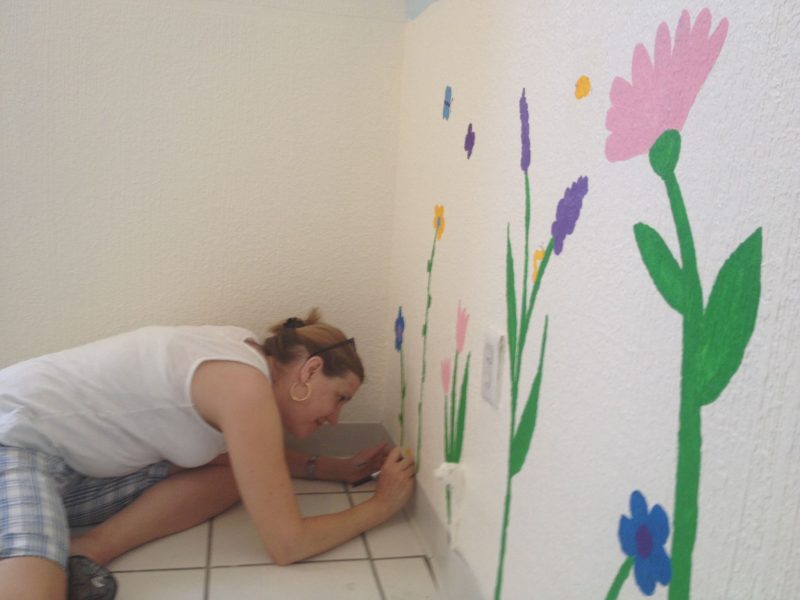 While painting a church nursery, building trusses for a church expansion, and teaching English to eager kids, I enjoyed camaraderie and new relationships.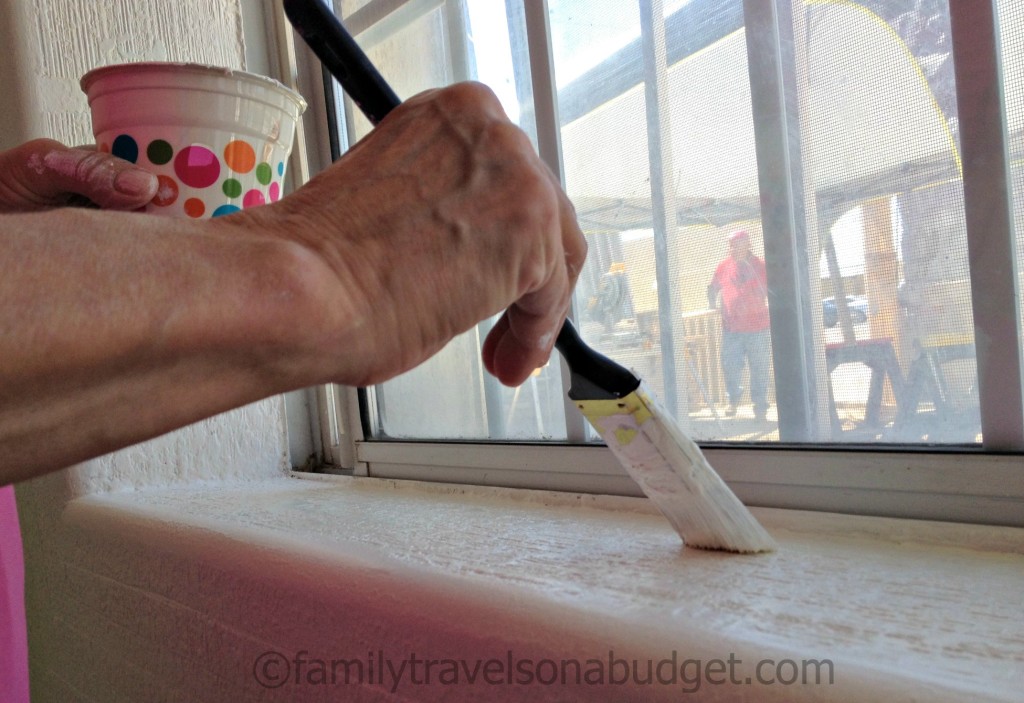 Each night, I fell into my bed exhausted and slept hard. Every morning I woke up ready for more.
That mission trip also showed me a new a new side of my son.
He has always beens a big-hearted kid, but in Ciudad Juarez, I saw the true depth of his love for others.
Our week of missions in Mexico was the best week we ever spent together!
On this mission trip, he played tag, basketball, soccer and other silly games with the local kids.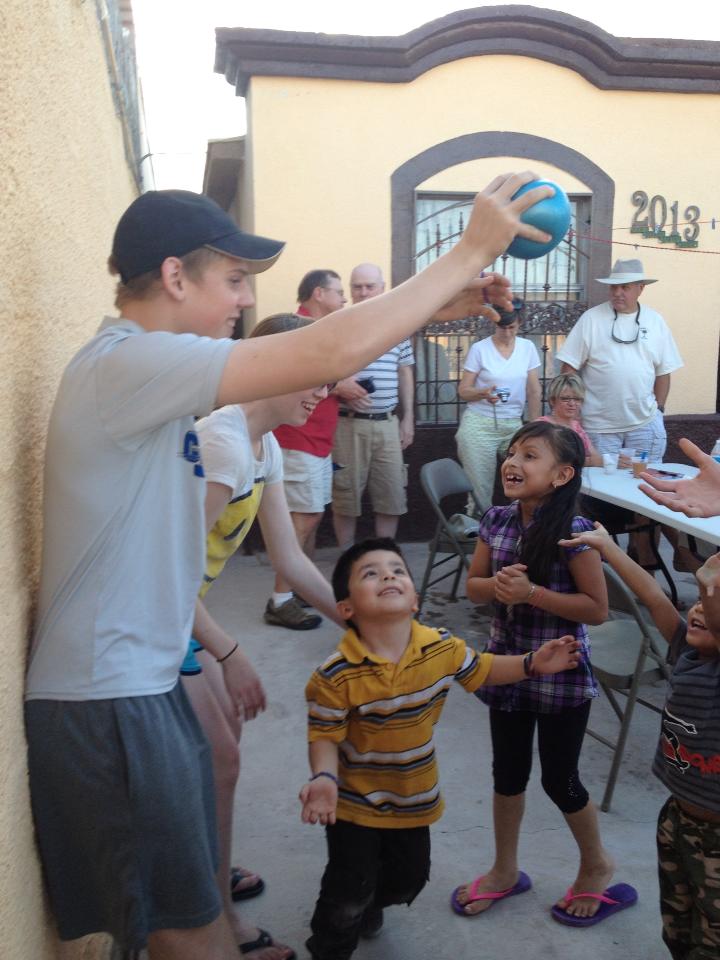 He knew a few Spanish words, and they only knew a little English. But, his kindness that comes from deep within shone through. It was a special time.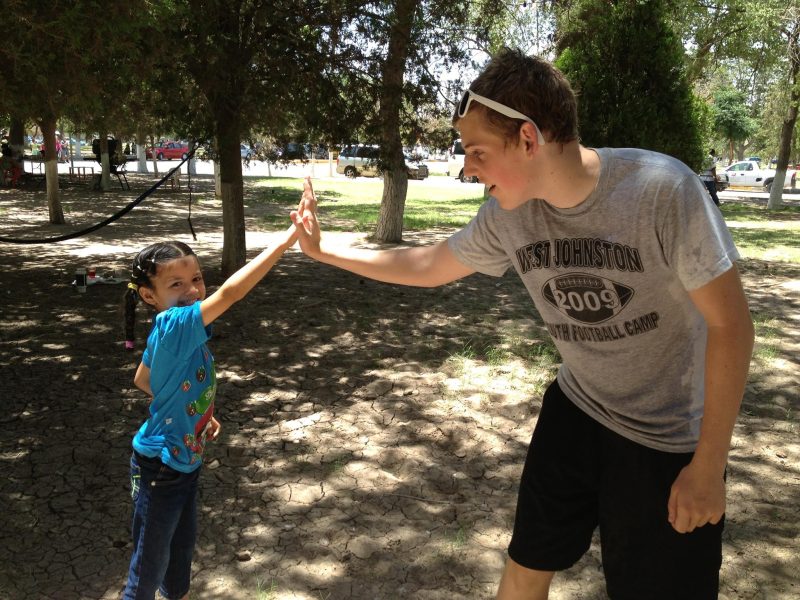 On the construction project, he worked tirelessly, pounding a hammer, hauling concrete blocks or mixing cement.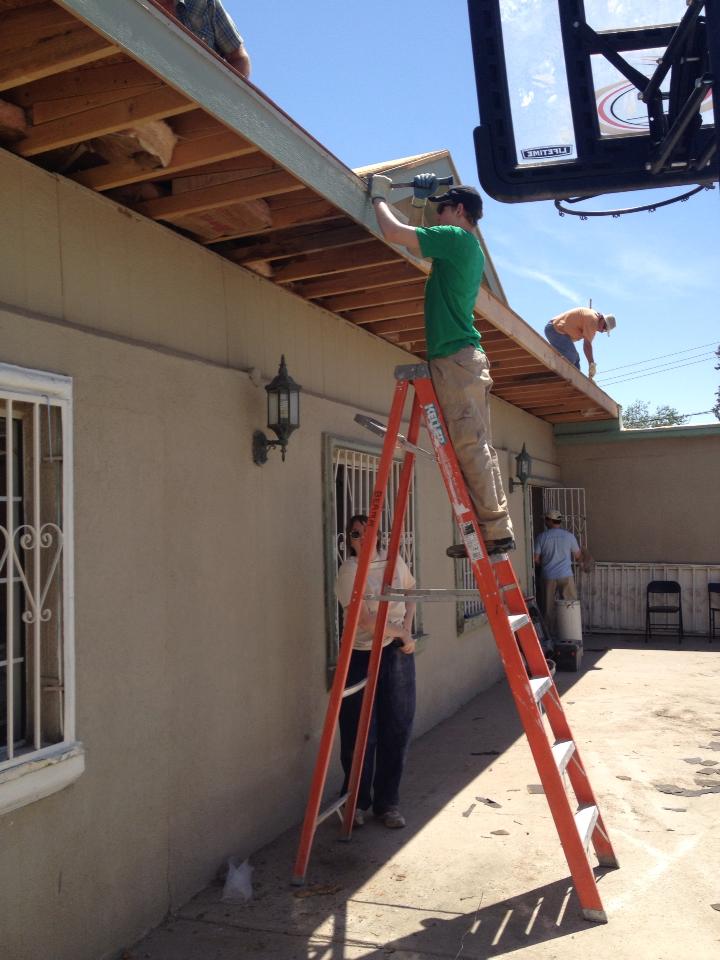 Whatever the mission team needed, he did it. He never complained, and he looked forward to each day's work.
To answer the question about what did we learn doing missions in Mexico?
We learned a lot — about generosity, about kindness, about the joy of accomplishing a goal together.
But, most of all, we learned that love is universal. A mission trip gives you a chance to see that love is powerful.
What's next for us?
Ben and I hope to go back to Ciudad Juarez again some day.
But if not missions in Mexico, I hope we can take a mission trip somewhere together.
What you should consider for missions in Mexico:
As I said above, Mexico missions is generally safe when you travel with an experienced mission program. It's not luxury travel, but it's not too bad either. But when considering something like "Is it safe to travel to Juarez?" check with the Department of State!
Why consider missions in Mexico?
Because flights and travel from the United States to Mexico are generally fairly short and inexpensive, it's easy to get there.
Also, because there aren't too many time zone changes, Mexico missions trips don't require the same time zone adjustments that trips further away require.
How do you prepare for Mexico mission trips?
We didn't do much to prepare for this trip. Both my son and I knew a little Spanish, and we knew we had the necessary skills required for the trip.
In general, you'll want to do the following:
Make sure your passport is CURRENT — with at least six months left before expiration,
Make sure you carry enough prescription medications for the length of your trip PLUS three or four days for travel delays,
Pack properly — Missions is generally meant for service, not for glamour! So, pack clothes appropriate for the type of work and the weather. When traveling with a mission group, they'll usually provide a packing list.
Bring items you might need. Our mission trip involved a day camp with the kids to help them practice their English. We took craft supplies and games to play with the kids.
Our Mexico missions trip was one of the most meaningful things we ever did. If you feel like a mission trip might be good for you, reach out to religious or service organizations to learn more.