Money-savers for your vacation!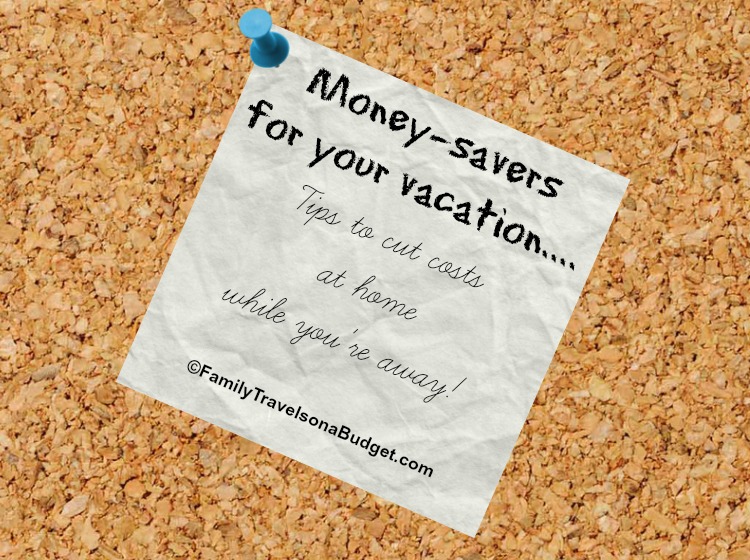 We packed the bags, loaded the car, double-checked that we had passports and airline tickets. I sent the family to the car as I made one last check of the house. My son, puzzled, asked my husband, "Why does she always close all the doors in the house when we go on vacation?" Another one asked, "Why does she unplug everything all the time?" My husband, a sweet, wonderful man, replied, "Because… well, I don't know. We've just always done it that way."

A couple minutes later, task complete, I hopped in the front passenger seat and explained my madness. Which, as it turns out, is not so crazy after all! Perhaps, you will appreciate this advice as much as my kids.

I love to travel! Obviously… AND I love to save money! When our family travels, I prepare our house for travel too. Burglar-proofing is important — those vacation joys disappear when you walk in the front door to an empty TV stand and missing computer! Take it a step further and cut your household expenses to save money while you travel!
Implement one or all of these money savers and know that you're saving money at home while you vacation. Your house is working with you! Pretty cool, don't you think?
Happy travels!