NCMA: Family friendly museum and art park
This post may contain affiliate links. Click here to see what that means.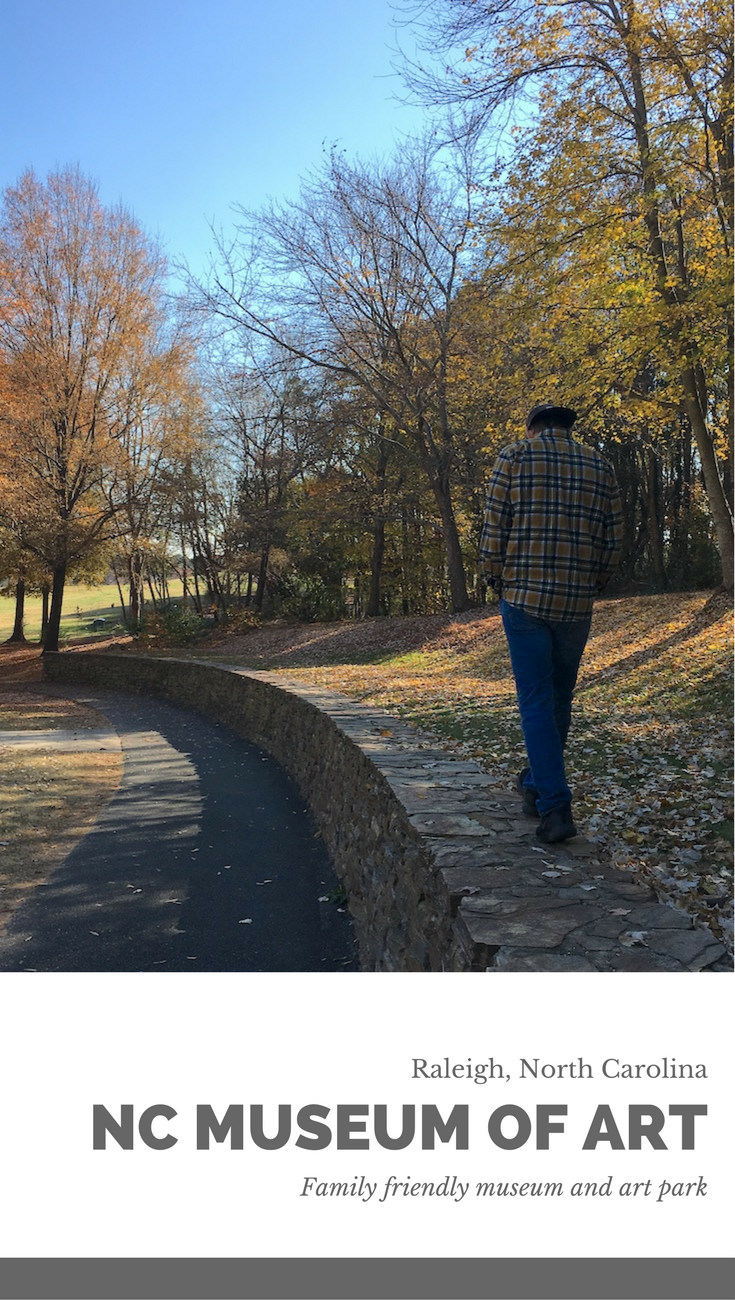 I woke up last Thursday and checked the weather (I'm a weather bug wannabe). The forecast said sunny and 70 — not too shabby for the last day of November! With an amazing day on tap, I decided to visit the North Carolina Museum of Art (NCMA).
The North Carolina Museum of Art has a spectacular outdoor art park. Officially called the Ann and Jim Goodnight Museum Park, this outdoor gem includes miles of park trails and grassy areas to explore. Raleigh's Greenway connects to the NCMA through a biking trail that runs right through it. Families can even bring their furry, four-legged members, though they must remain leashed. Doggie bags and trash receptacles are located at all park entrances.
But enough of that. Let me introduce you to the Museum Park.
Search Vacation Deals. Any time. Anywhere. Any Budget.
NCMA Park (aka, the art park)
The NCMA Park currently includes 29 works. My personal favorites are Forest for the Chairs, Flight Wind Reeds (a delicate balancing act overhead) and Gyre — but that's just me. Click this link to view (and download) the NC Museum of Art Park Map and plan your visit.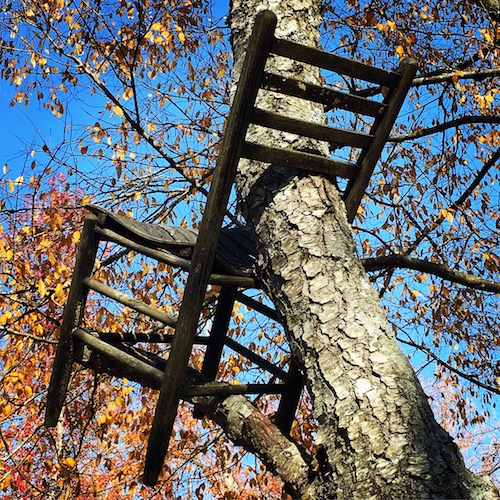 We love to stroll through the NC Museum of Art Park whenever we can, like last week. The sculptures in the art park are larger than life. The landscaping — like tall, waving grasses — is designed to enhance each piece. When my kids were little, it captured their imaginations. Even today, we still find new things in pieces we've known a long time. And in the new installations as well.
Some tips:
Sculpt, C (#12 on the map) is a giant pig climbing structure for kids located in the Discovery Garden. They also provide shade for kids to play.
For your safety, protection of art installations and the environment, respect park policies:

Do not climb on or touch works of art in the Park, unless otherwise indicated.
Do not disturb natural areas.
Picnic only in designated areas. Carry all trash to a receptacle or out of the Park.
Commercial business activity, including photography and video recording, is permitted only with prior authorization.
(Source)

For your convenience, there's a new parking lot to provide easy access to the Museum Park. When you turn into the museum entrance, take the road to the right. Follow the sidewalk toward the amphitheater and the rest of the park.
Park maps are available at the information desks in both art buildings.
Restrooms are available in the East and West Museum buildings during regular museum hours. NOTE: The buildings are closed on Mondays!
The Museum Park is open 365 days a year from dawn to dusk.
Admission is FREE!
Inside NCMA
Indoor exhibits at the NC Museum of Art are presented in two buildings. The original building, called the East Building (original, eh?), is home to the museum's extensive African Gallery, educational rooms, photography and video galleries, as well as special exhibits and meeting space.
The newer building, aka the West Building, resembles a warehouse on the outside. But, don't let that fool you! Inside is stunning. It houses European, Modern and Classical Exhibitions. Perhaps the most stunning collection, though, is Rodin Court — which displays a significant number of Rodin's bronze masterpieces. Take time to watch the video and check out the display that shows how bronze sculptures are made, step-by-step.
NCMA: Especially for families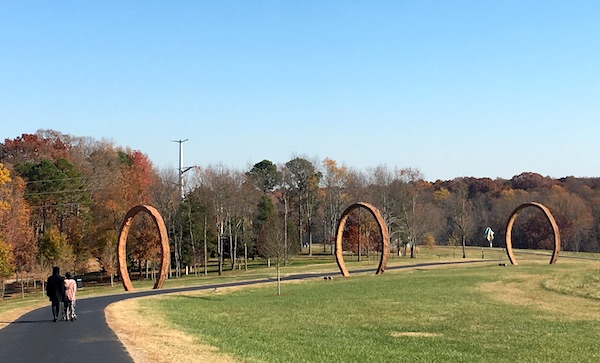 One of the best features of the NC Museum of Art is its family-friendliness. The museum offers a number of free resources to help families explore the art.
Weekend tours: Every Saturday and Sunday at 10:30 a.m., the museum offers family-friendly tours geared for kids ages 5-11 and their families. The theme changes each month, so there's always something new to discover. Tours start in the East Building. TIP: Arrive by 10:15 so the kids aren't rushed! Admission is FREE!
Tour-in-a-Tote: Families can pick up a tote bag and learn about the works of art in a kid-friendly way. Stop by the information desk in the West Building to pick up a tote (in English or Spanish). This resource is FREE!
Activity Cards for kids ages 2-5: This resource helps little ones explore art through themes such as animals, people, places, nature and movement. Pick up a resource box at the East Building Education Gallery (in English or Spanish). This resource is FREE!
African Art Family Guide: This resource guide helps families explore the patterns, materials and animals featured in African art. Pick up the FREE resource and a pencil at the East Building Information Desk (in English or Spanish).
Park Packs: Kids pre-K through elementary explore the Museum Park through interactive prompts. Pick up the resource pack at the Box Office in the East Building (in English or Spanish).
Catch the fun with your camera! Seriously, the photos we take at art museums (respecting museum photography rules, of course) are some of our favorites. Art brings out something in all of us. Make your own art as you capture those moments!
Plan your visit
Hours: 
Open Tuesday-Sunday. Closed Mondays and some holidays.
Hours vary by day of week. See website for complete information.
The Art Park is open every day!
Admission: General admission to the NC Museum of Art is free. Some special events, tours and special exhibitions require a separate fee.
Parking: Two parking lots serve the museum. Go to the right parking lot for easy access to the art park. Go to the left to park closer to the museum. Parking is free.
Accessibility: The museum provides ADA compliant parking. An ASL interpreter is available (but must be scheduled in advance). Braille is used on all directional signs and a tactile tour can be scheduled in advance. See the website for more details.
Other amenities:
Strollers are available free of charge.
Lockers are available in the West Building free of charge to store bulky items (like large diaper bags).
Free coat check is available.
Check the NCMA website for more information and about tours and special events throughout the year.
You might also like