OKC… It's not what you think!
This post may contain affiliate links. Click here to see what that means.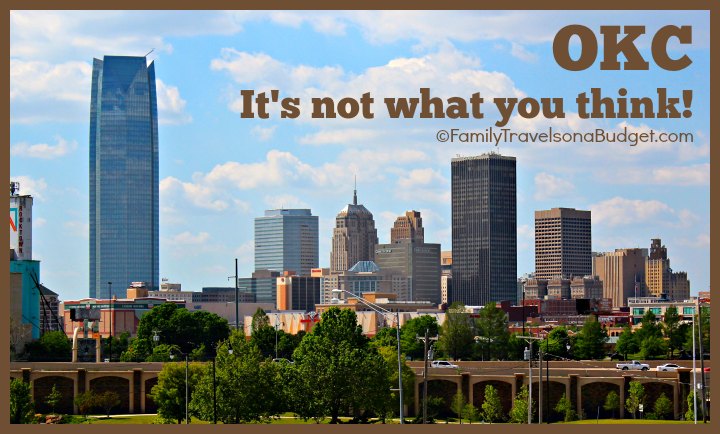 Thanks to #OKC for hosting my visit!
If you think Oklahoma City is all cowboy boots and desert landscape, well, you're partly right! People in OKC wear cowboy boots with everything, dresses, shorts, jeans and dress clothes. Oklahoma City is about as country music fashion as it gets. And, most of the year, OKC has a fairly desert-like appearance, but not in spring! It's gloriously green in the spring.
Now, if you're like me and don't much else about Oklahoma City, read on. I think you'll be as surprised as I was!
Save up to $43 on LEGOLAND Florida Resort tickets!
Get to know Oklahoma City!
ThunderUp! 
First and foremost, the people of Oklahoma City love their basketball team! "Thunder up" doesn't refer to the storms that can ravage the area, but is the rally cry of Oklahoma City Thunder fans — the city's beloved NBA team!
Twenty years ago, Oklahoma City made national headlines when the federal courthouse was blown up in an act of domestic terrorism. What these domestic terrorists meant to ruin the city, became its rallying cry. To really understand what makes Oklahoma City such a close-knit community, visit the Memorial.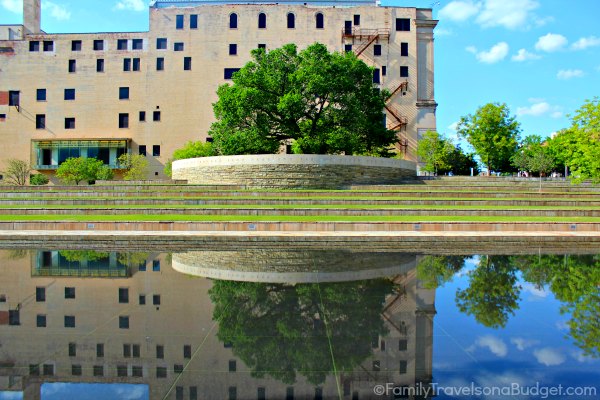 A city redefined. 
In recent years, Oklahoma City has committed to revitalizing the city to make it a more attractive place to live. Of course, those same changes make it a great place to vacation. I know — there's no beach, no mountain and it's not a BIG city! But it is a great place to take the kids on vacation!
Bricktown. Once home to warehouses, Bricktown is THE SPOT for nightlife and entertainment in OKC. The area centers around Bricktown Canal, offering both wide pedestrian walkways and the Bricktown Water Taxi to navigate from one end to the other. Along the walkway enjoy restaurants, theaters, entertainment options for families, bars and baseball at the Chickasaw Bricktown Ballpark.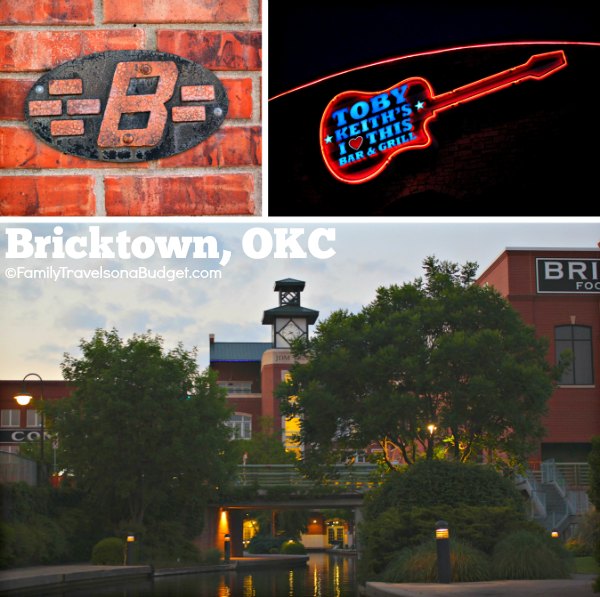 The Boathouse District. Set along the Oklahoma River, this area offers outdoor recreation the whole family can enjoy. Bring a picnic and watch the US Olympic and Paralympic teams train for rowing and canoe/kayak. Better yet, take a kayak, dragon boat or paddle board out on the water yourself. Bike trails along the waterfront offer landlubbers a safe place to cycle. Or, do what I did, and get back in touch with your childhood on the ropes and climbing course — and come down by zip line across the river (and back). Some activities cost money, but others, like the covered children's playground, are free.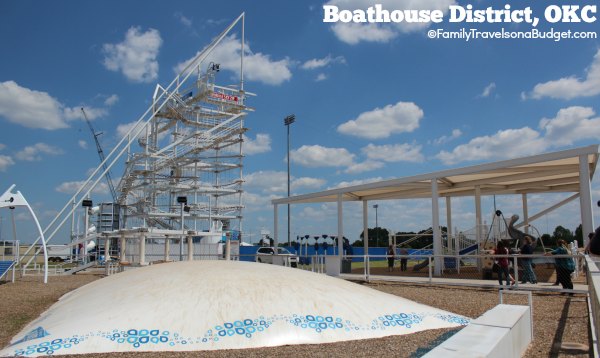 Midtown. Just north of the downtown business district, local business owners in Midtown have changed the vibe in this area. Midtown really shines at "H&8th" a fourth Friday tradition that brings food trucks, entertainment and people (dogs too) to the area for dinner and fun. As H&8th has grown, so has this district. Get coffee at Elemental Coffee, enjoy dinner at Ludivine or unwind with friends at The Bleu Garten, an open air bar and food truck destination with flat screen TVs to watch the Thunder (and college football)!
Planning your visit to OKC
Get the Oklahoma City Visitor's Guide  to plan your vacation.
The Oklahoma City Visitor's Bureau offers vacation specials and packages with travel partners to help you save. Check the website for current offers.
While Oklahoma is known for bad weather (maybe that's why their NBA team is the Thunder), the city actually averages more than 300 sunny days per year. The sun shined brightly during my five day visit mid-spring. Mild temperatures year-round mean it's a great place to visit anytime.
Three interstates serve Oklahoma City: I-35, I-40 and I-44. Surprisingly, it's only an 18 hour drive from Raleigh, North Carolina, much closer for most of the country! I really thought it was farther than that — so I see a return road trip in my not-so-distant future.
Thanks again to the OKC Visitor's Bureau for hosting my visit and introducing me to Oklahoma!