Mexico Vacations: From A to Z!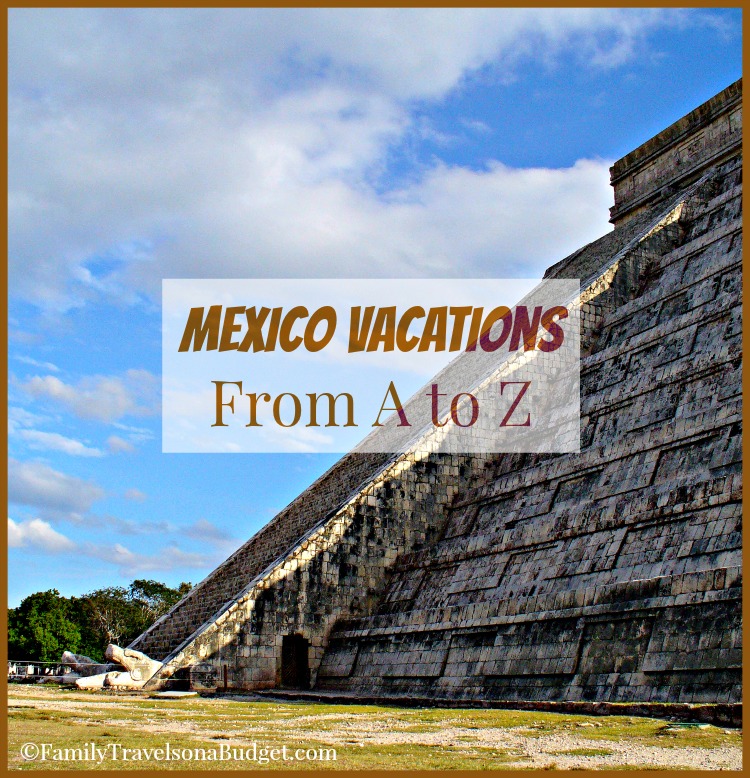 This post may contain affiliate links for which I get a small commission.
Mexico vacations, are they safe? Affordable? For the most part, the answer is yes. The most popular Mexico vacation destinations have plenty of hotel options, which keeps prices in check. The huge number of time shares, particularly in coastal cities gives frugal families a chance to save by dining in.
Mexico vacations: From A to Z!
Acapulco. Acapulco, located on the southwest coast of Mexico, became popular to the "jet set" in the 1950s, but has evolved to become a world-class family vacation destination. Let's not kid ourselves, Acapulco's primary draw is the beach — and those stunning sunsets over the Pacific. With a number of parks, quiet beaches and Cici Water Sports Park, there is also plenty to entertain children. Older kids will love the wide array of watersports, golf, eco-tours and archeological explorations, Acapulco is sure to please the whole clan.
Cheapest flights to Acapulco are from major cities like Orlando (currently $350 roundtrip), Los Angeles ($375) and Las Vegas ($375).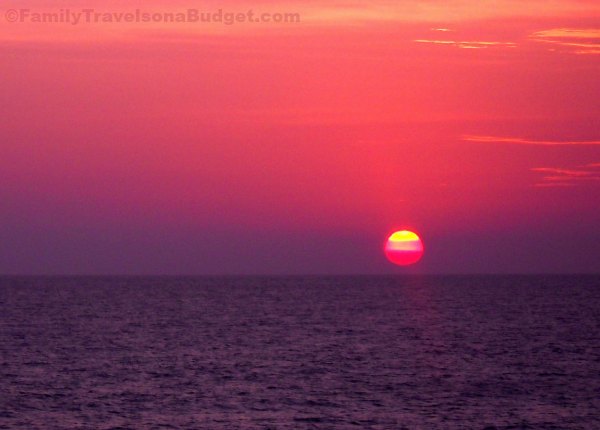 With a longstanding reputation as a college party-town, Cancun has been working to clean up its image and become a family-friendly Mexico vacation destination. Located at the tip of the Yucatan Peninsula on the Gulf Coast, Cancun is home to a number of family-friendly hotels and all-inclusive resorts. Focused on tourism, there is a resort to meet just about any budget. There are a number of adventure parks, water parks, zip line adventures, a petting zoo and horseback riding. We highly recommend a day trip to Chichen Itza — especially one that includes a chance to swim in a cenote!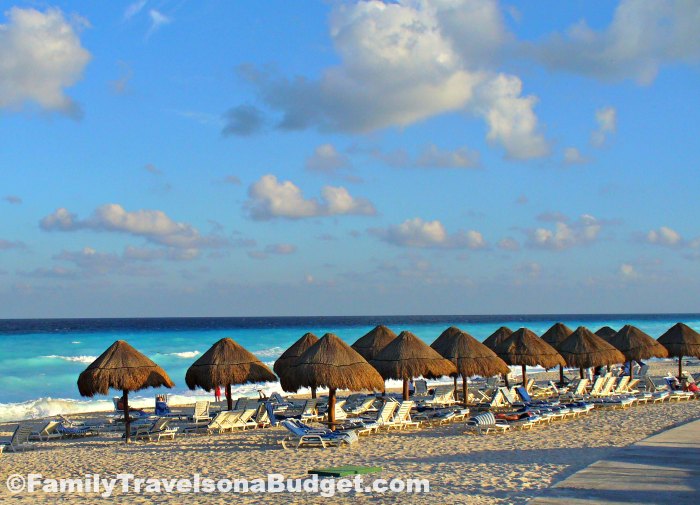 Round-trip flights from the East Coast average $300-$400. Flights from the West Coast and Midwest are a bit more expensive at about $450.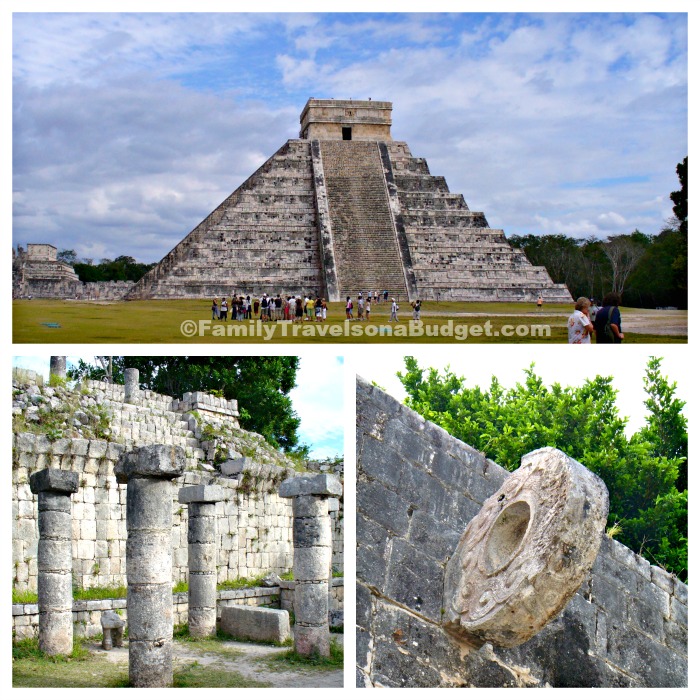 Los Cabos. Situated on the southern tip of the Baja California Peninsula, Los Cabos offers miles of coastline, but the surf is dangerous with heavy undertows. Of the few swimming beaches at Los Cabo, Medano Beach is the largest and is home to a number of resorts, beach activities, water sports and restaurants. For adventure seekers, we highly recommend the Cabo Zip Line Tour, which combines zip lines, rappelling and rope bridges. It's a challenging course with an amazing staff. When you want to relax, many resorts in the region offer kids' clubs, so mom and dad can take a break too!
Round-trip flights to Cabo from most major airports in the United States were no more than $350/person, and many were in the mid-$200s. I can't fly to LA from Raleigh that cheap!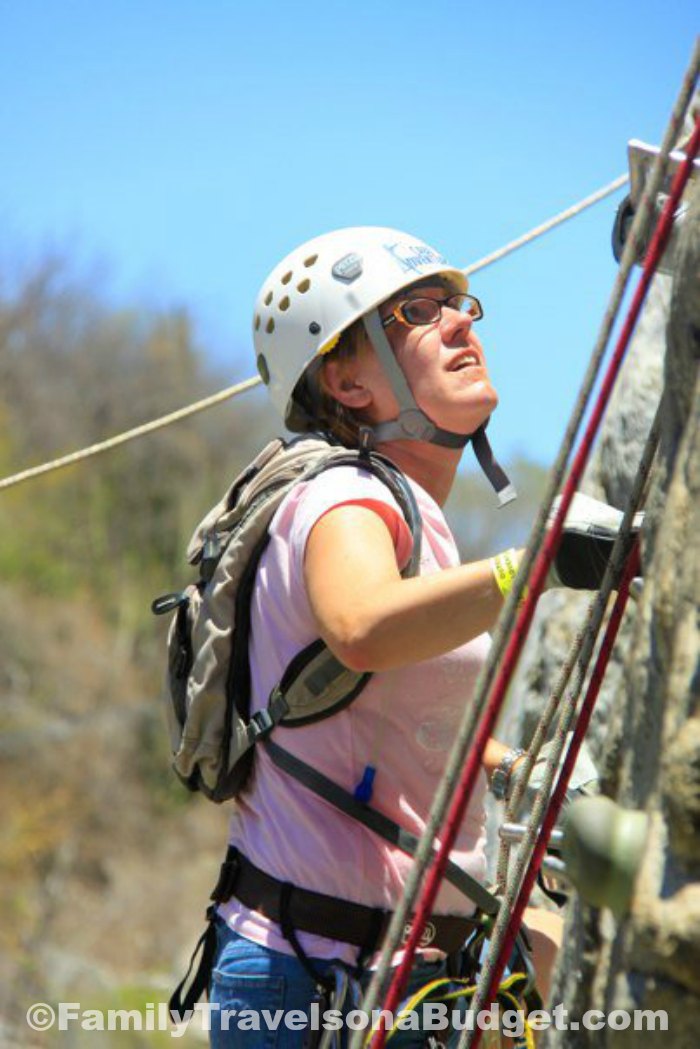 Mazatlan. This gorgeous city located about halfway down the Pacific coast of Mexico, offers traditional Mexican culture with all the modern amenities. For our family, the highlight was the Malecon, with restaurants, hotels and shops on one side and a wide walkway with benches, statues and beach access along the waterfront. Watch the cliff divers for free (though people will try to get tips from you!) and keep an eye out for the Devil's Cave! Boat tours, zip lines and surf schools are great options for active families. The architecture of Old Mazatlan is beautiful warranting a day trip to the area. We found Mazatlan easy to navigate, much of the city easy to reach on foot, though cabs are reasonably priced. The people of Mazatlan are really friendly, which is a welcome bonus!
Round-trip flights to Mazatlan are more expensive, ranging from $450 (LAX) to the $800s in other parts of the country.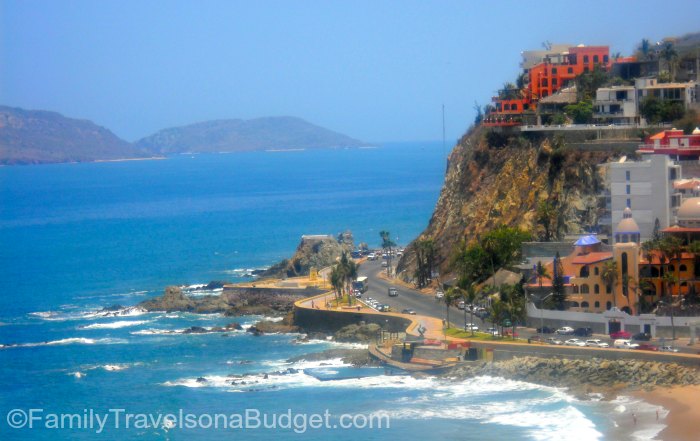 Puerto Vallarta. I put this on the list because I love the city. Right now, though, Puero Vallarta is facing some tough negative publicity with violent crime in the area. Please consider that when traveling (wherever you go). With that said, Puerto Vallarta is a hilly, coastal city with rich culture and history, great food and another fabulous Malecon (wide beachside walkway with statues and fountains that draw tourists and locals both). Of course, this beachfront city offers water sports, boating tours and the like. Mountain biking is another popular way to explore.
Flights to Puerto Vallarta started in the $450 range from the East Coast of the US to upwards of $800 from other places like Los Angeles, Houston and Cleveland.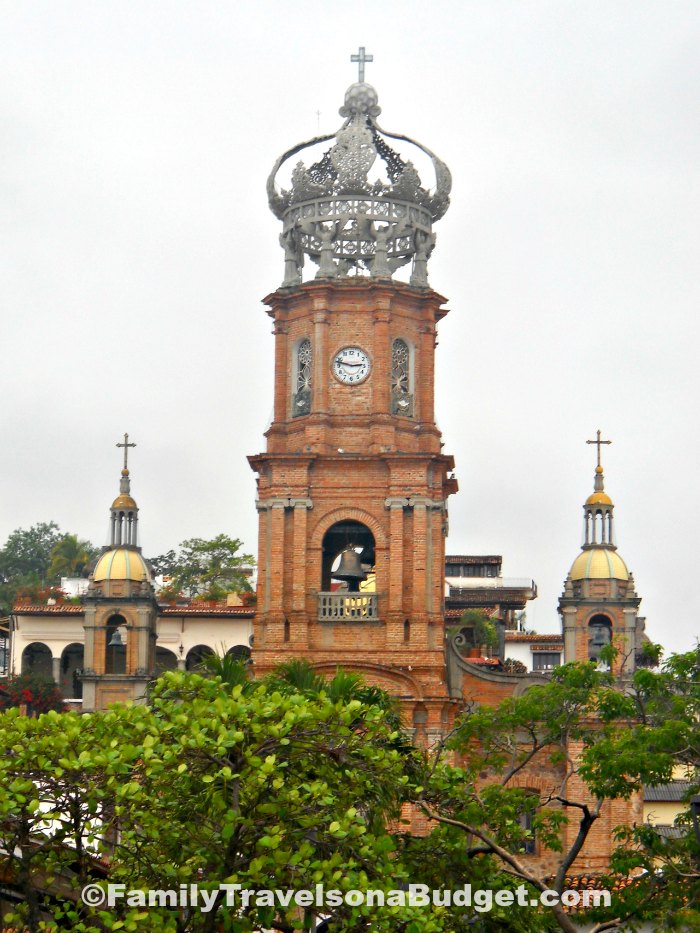 Zihuatanejo. See? A to Z! Zihuatanejo, a charming town situated on the Pacific Coast between Puerto Vallarta and Acapulco, has a tiny airport — and the friendliest people! I enjoyed a short stay at the Club Intrawest with a friend and her family and enjoyed this little piece of paradise. Zihuatanejo's coast is sheltered making it a great destination to enjoy the beach and water. Nearby Ixtapa is the "touristy" region, offering a variety of water sports, outdoor adventures and tours. Personally, I find this to be one of the quietest escapes in Mexico, a great place to escape the pressures of "real life."
Roundtrip flights to Zihuatanejo (the airport is in Ixtapa) range from around $300 in Los Angeles to upwards of $800 from the East Coast of the US.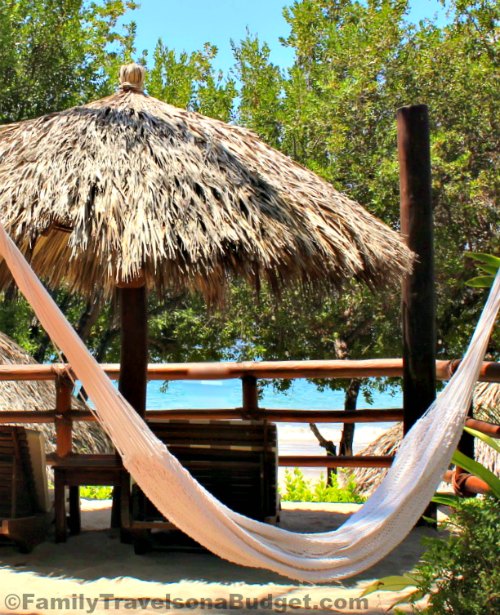 Tips to save on Mexico vacations
Mexico vacations can be quite affordable. To make planning easy, follow these simple steps:
Choose 2 or 3 destinations that appeal to you,
Compare airfare (use flexible air travel tools to find the best rates),
Select the resort that offers the best amenities for your budget.
Mexico vacation planning resources
Travel guides for each region!
Acapulco resources:
Cancun resources:
Los Cabos resources:
Mazatlan resources:
The Malecon in Mazatlan — Keep an eye out for the Devil's Cave. It's a curiosity for sure!
Puerto Vallarta resources:
Zihuatanejo resources:
About Mexico:
Safety and Travel Alerts from the US Dept. of State
Related articles