Put-in-Bay: A family island vacation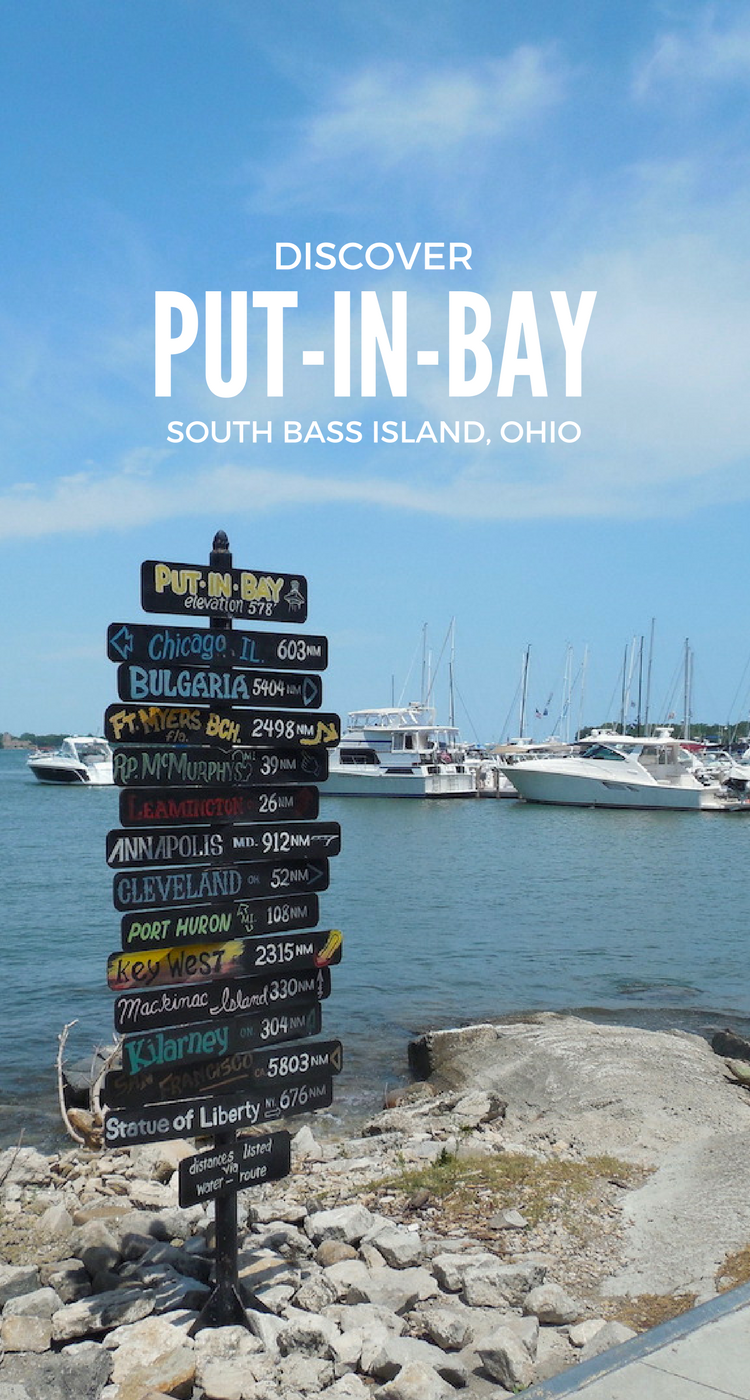 I have lived in Ohio my whole life, but I never knew we had islands until a few years ago when I got to visit Put-in-Bay Village on South Bass Island.
Are there any cool things about your state you didn't know about until recently?
Now that we know about Put-in-Bay, my family and I visit every year. It's awesome to have an authentic island vacation destination so close to home on Lake Erie!
The Historical Significance of Put-in-Bay
I'm sure most of us know about the War of 1812, but do you recognize the name Oliver Hazard Perry? Perry led the way for the US to gain control of Lake Erie from the British. Control of Lake Erie was important for two reasons. The first was that it protected the Ohio Valley, and the second was that it made Canada vulnerable to invasion. Perry's base of operations was located on South Bass Island, also home to Put-in-Bay Village, and he claimed his great naval victory just a few miles away from the island.
Put-in-Bay Today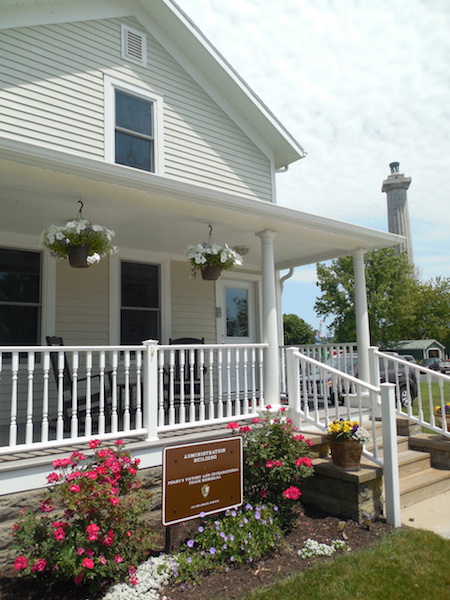 South Bass Island, and Put-in-Bay, is deeply connected to its historic roots. The Perry's Victory and International Peace Memorial preserves the island's history and the memorial towers over the island as a visual reminder of the important battle and our quest for peace. Visitors to the memorial, maintained by the National Park Service, learn about the history of the island and Perry's role in winning the War of 1812.
But there's much more to see and do on the island. Challenge your friends and family to a game of mini golf. Visit exotic butterflies. Kayak in the lake. Lie out in the sun. Go spelunking. There's something for everyone on South Bass Island's Put-in-Bay Village.
Our Trip to Put-in-Bay
A Put-in-Bay vacation has become one of our family traditions, sometimes with grandparents in tow.
Getting around the island
We always ride the Miller Ferry to the island. The ferry comes approximately every half hour, and runs from early morning to about 9 pm. The ride is smooth sailing (at least it has been for us!) and there are plenty of seats available. The views across Lake Erie are always incredible!
The island is small – only about two-miles by four-miles – so it can be crossed on foot. While you can bring a car to the island, it's expensive and slow to haul it across on the ferry. There are very few parking spaces available on the island. Most people, like us, rent a golf cart to explore the island. We rent our carts from E's Golf Carts, because it's right by the dock. Reservations are highly recommended, especially during peak visiting hours. And if you make your reservation online, there's probably a coupon discount available! Bikes are another popular way to explore the island — and are available to rent many places.
Things we like to do at Put-in-Bay
As to family fun, Perry's Cave Family Fun Center is a popular stop. Explore the underground limestone cave, challenge each other to mini golf, and visit the beautiful butterflies at the Butterfly House. They also offer a giant maze, rock climbing wall, antique car museum and gem mining options. The antique car museum is free! And, budget savvy families can save up to 25% by purchasing combo tickets (more on this below!). You can spend anywhere from 2 hours to 6 hours here (or more if you golf really slow. :D)
On our visit this year, we attended Put-in-Bay's first ever music festival and explored the parts of the island we hadn't seen before. Put-in-Bay has music festivals, concerts, sports, boating and a number of other events, so when planning your vacation, look at the events calendar to see what's going on!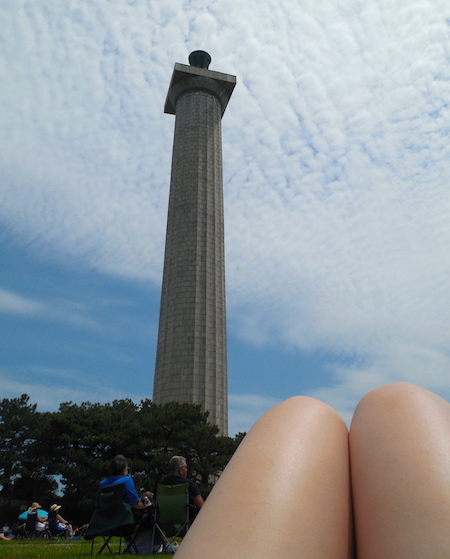 Every time we visit, we go to  Perry's Victory and International Peace Memorial and Visitors Center to absorb the history. Perry's Victory and International Peace Memorial and Visitors Center is one of my favorite places to go. Besides learning the significance of Put-in-Bay and Oliver Hazard Perry in the War of 1812, you'll see model ships like those involved in the Battle for Lake Erie, as well as items recovered from the lake. Be sure to visit the 352-foot Memorial (taller than the Statue of Liberty) that commemorates the peace between the US, England, and Canada. It's so peaceful there. If you're up to it (and if it's open), climb the stairs to the top! The Visitors Center is free and tickets to climb the monument are $3/person.
Shoppers and window shoppers (like poor college students) alike will enjoy browsing the shops and dining in the Harbour Square area. Put-in-Bay has a number of great restaurants, including the Chocolate Café and Museum! Check out the reviews on TripAdvisor when choosing a restaurant — they've got links to menus, customer reviews and advice from other travelers.
This was the first year that we explored the South Bass Island Lighthouse, which looks more like a house with a light on top than the traditional lighthouse tower, which really surprised me! I didn't even know the house I saw was the lighthouse until my mom pointed it out (and she didn't know it was the lighthouse until my brother pointed it out). Admission to the grounds is free, and tours are only $3 — but offer priceless views!
Other activities at Put-in-Bay
1. Lake Erie Islands Nature & Wildlife Center
Open Memorial Day to Labor Day, the Lake Erie Islands Nature & Wildlife Center shares information about Lake Erie Islands' wildlife and ecosystems. While self-guided tours are an option, I recommend the guided tours where naturalists introduce you to the 240 species on exhibit at the center. There's also a frog pond, nature trail, geo-caching and butterfly gardens to enjoy. Tickets are $3 for adults and $2 for children ages 6-11 (and senior citizens). Budget saving tip: The family rate is $8.
2. Visit the Aquatic Center
At the Put-in-Bay Aquatic Visitors Center, families can learn about the marine life in the area. The center has live fish displays, hands-on exhibits and a children's playroom. Then use free fishing equipment and the public dock to fish in the bay! And… no fishing license is needed! The center is open May to September, and admission is free!
3. Head outside for adventure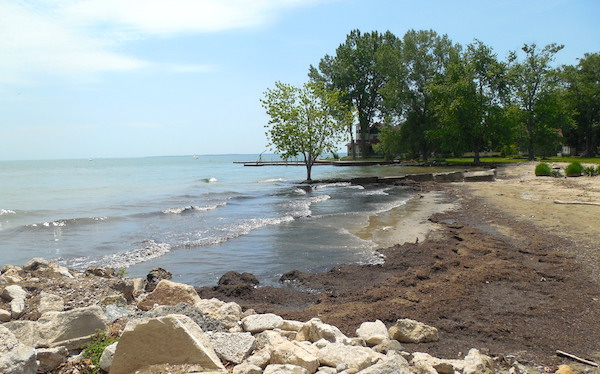 Put-in-Bay and South Bass Island are an outdoor adventurer's playground! Landlubbers will enjoy hiking the wildflower trail, Ladd Carr Woods and the other waterfront preserves. Water enthusiasts can rent paddle boards, jet skis and kayaks, charter fishing boats even go parasailing. Talk about a bird's eye view! Yes, there's even a "surf" on Lake Erie — you can sit and watch the waves all day long. It's like being at the ocean without all the salt!
To learn more about adventure activities, click here.
To learn more about kid friendly activities on South Bass Island, check out this kid's page!
While the ferries run from early spring to fall, many attractions are only open during the summer months, from Memorial Day to Labor Day. When planning a trip, especially in the off-season, consider if there will be enough to do — and check the links in this post to make sure the things you want to do are available.
As far as where to stay, Put-in-Bay doesn't have any high rise, chain hotels. BUT, there are lots of great places to stay — from bed and breakfasts, to small inns, to hotels and condos. Book as far in advance as you can as there aren't many rooms available.
It's been three years since we started our annual family island vacation at Put-in-Bay, and I can't wait to continue the tradition in years to come. For more information on Put-in-Bay, check out the Visitor's Bureau website.
You might also like