Riverboat cruises: See Pittsburgh from a new perspective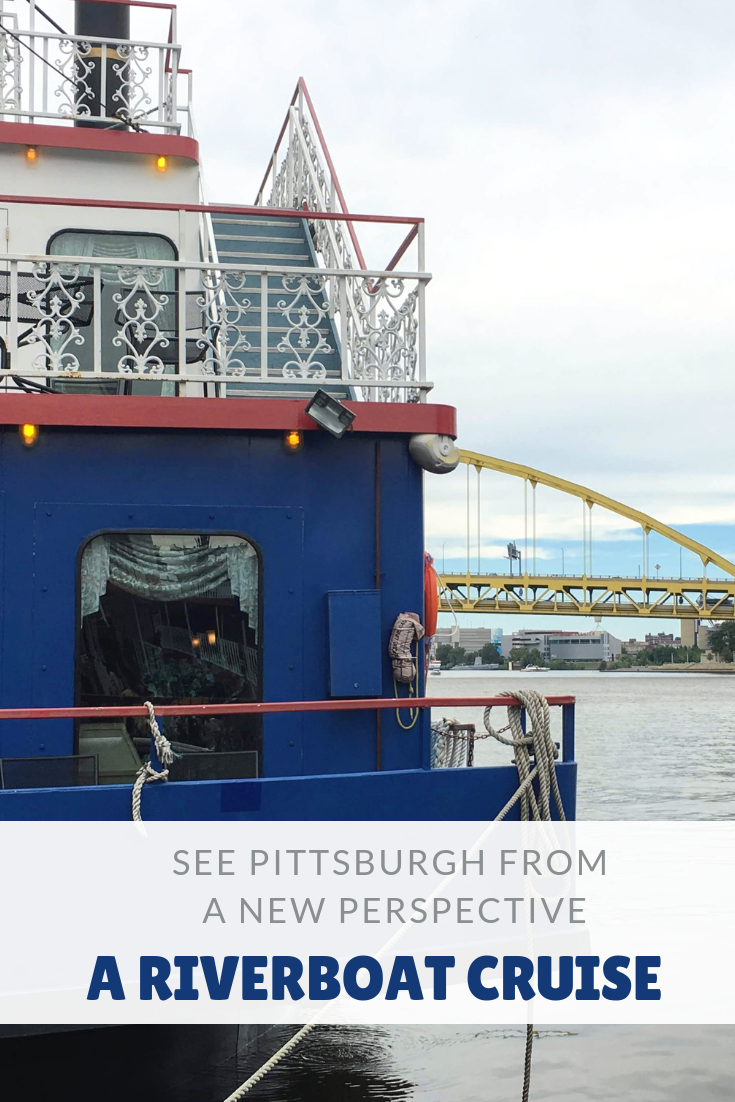 On a trip to Pittsburgh last month, I took my first riverboat cruise in the Steel City! Our group was hosted by the Gateway Clipper located in Pittsburgh's historic Station Square. Riverboat cruises are the perfect way to see this beautiful city by water.
We took our trip, a historical perspective of Pittsburgh, down the three rivers that define the Pittsburgh landscape. As we admired the architecture of this truly American city, we learned about George Washington's escapades here early in his career. We also learned about how the confluence of the three rivers and the industrial revolution shaped this city.
Even though I have visited Pittsburgh many times going back to my college days (1980s, y'all), I learned a lot about the city on our cruise. I also enjoyed seeing the beautiful architecture of this city dedicated to green construction. It's come a long way since the smog-filled era of the 1900s.
About Gateway Clipper sightseeing tours
When considering what to do in Pittsburgh, riverboat cruises are among the best Pittsburgh tours! They're a great way to see the city from the perspective of each of Pittsburgh's three rivers: the Monongahela, the Allegheny, and the Ohio. At one point in the cruise, the tour guide will announce that you are simultaneously on all three rivers as the Monongahela and Allegheny merge to create the headwaters (start) of the Ohio River. Pretty cool geography lesson, included for free on every tour.
Your Pittsburgh river cruise launches from Station Square, Pittsburgh's landmark entertainment district. The area is home to many restaurants, a dancing fountain, historical pieces that honor the city's history in the steel industry and shops.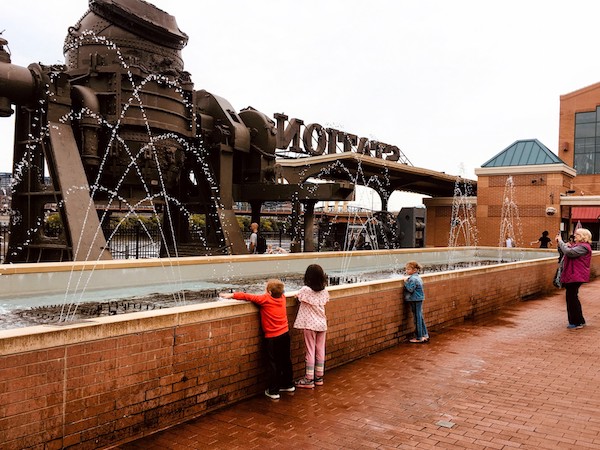 There are many places to park, but if going specifically for a cruise tours, park in the parking lot adjoining the Gateway Clipper launch site for your convenience.
Gateway Clipper cruise options
Gateway Clipper Sightseeing Tours
Depending on which tour you choose, you'll learn about Pittsburgh from a unique perspective. Our sightseeing tour, "How Pittsbourgh became Pittsburgh," focuses on the early history of the city. Of course, the three rivers played a major role in its development, as did the surrounding mountains that provided the elements needed to develop steel.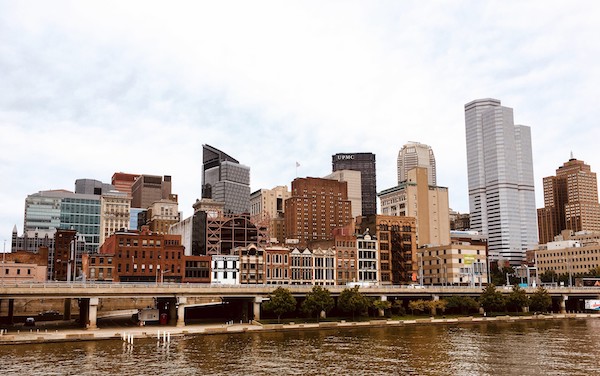 The classic sightseeing tour points out major landmarks in the city. Once a key player in the industrial revolution, older Pittsburgh skyscrapers tell of the city's early prominence. But, Pittsburgh has shed its image as a dingy, industrial town to emerge as a world leader in the green building movement. On the sightseeing tour, you'll learn about green building design and energy efficient buildings like the David L. Lawrence Convention Center and the tallest LEED certified skyscraper in the world, the Tower at PNC Plaza.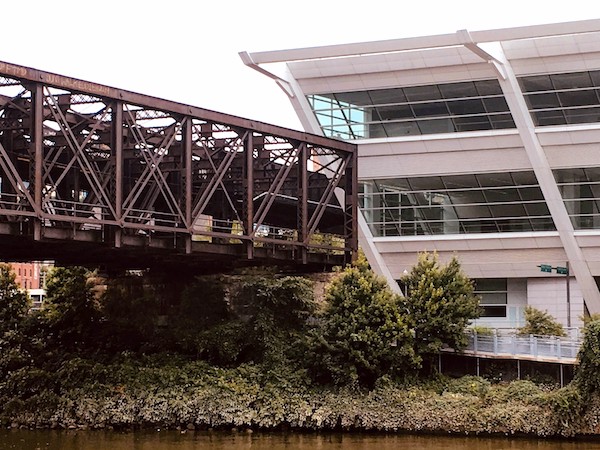 Of course, all Pittsburgh river tours take you past Heinz Field, home of the Pittsburgh Steelers. You'll also pass under the iconic Pittsburgh bridges that define this cityscape.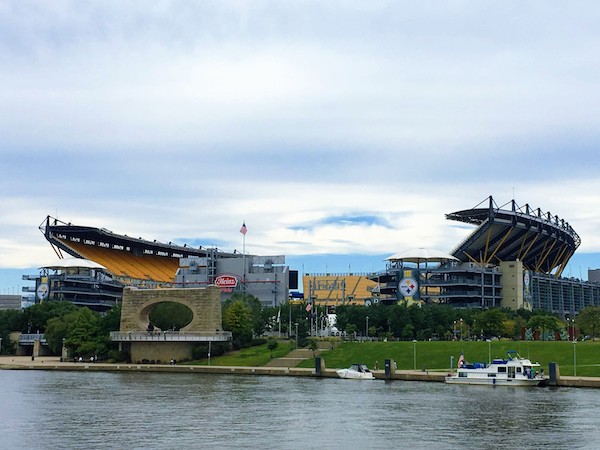 In case you couldn't tell, I really think these clipper ship cruises are a great way to see Pittsburgh from a number of vantage points on the city's three rivers.
Gateway Clipper Dinner Cruises
If you're considering a Pittsburgh dinner cruise, do it! Gateway Clipper dinner cruises offer a unique dining venue with ever-changing views as you enjoy dinner onboard. There are a number of different options — from wine tasting tours to "captain's dinner" with its classic menu and dancing under the stars. Brunch and lunch cruises, kid themed cruises and holiday cruises mean that even locals can go many times and experience something new! Check the website for dining cruise options, pricing, menus and to make reservations.
Insider's tip: Use the shuttle service
If driving in Pittsburgh on game day sounds awful to you, park at Station Square and use the Gateway Clipper shuttle service to get to and from the game. No long lines, dodging tailgaters, or frustration from the gridlock! The shuttles run for Steelers games, Pirates games, Pitt Panthers games and for concerts at PNC Park. Get revved up for the game with all your new friends and celebrate the big win on your cruise back to your car! Or, grab dinner at one of the Station Square restaurants and make a full day of your outing.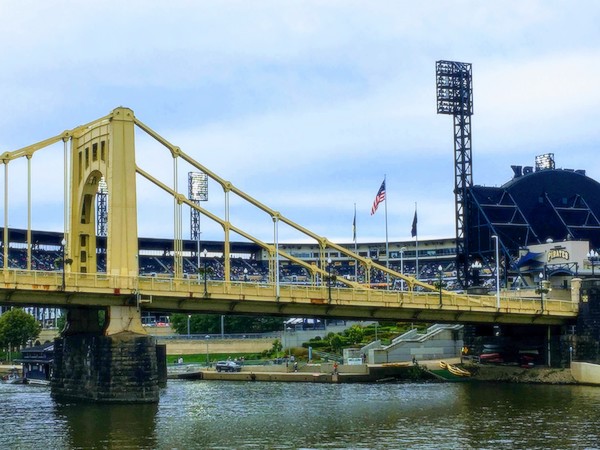 Gateway Clipper tickets
Gateway Clipper tickets are available on the river cruise website. Tour times and prices vary, so I won't list them here. Check the website for complete details and to make reservations. Gateway Clipper does run cruises year-round, so pack a heavy coat and gloves to enjoy winter views from the top deck.
Budget stretchers for your Gateway Clipper riverboat cruise
Gateway Clipper discounts are offered for the military, seniors and college students throughout the year. Other discounts are available throughout the year. One of my favorites is the rainy day discount!
You can also find Gateway Clipper fleet "coupons" at the HOT DEALS tab! These special discounts are updated regularly, so check for deals before you book! Maybe you can work one of these great Gateway Clipper discounts into your schedule.
Getting to the Gateway Clipper
GPS Address: 350 West Station Square Drive, Pittsburgh, PA 15219
Phone number: (412) 355-7980 
Email: info@gatewayclipper.com
Office Hours (not tour hours): Monday-Friday, 9 a.m. to 5 p.m. and weekends 9 a.m. to 7 p.m.
Special thanks to Visit Pittsburgh and the Gateway Clipper for hosting our visit. All opinions are mine.