10 things I learned on summer vacation
This post may contain affiliate links. Click here to see what that means.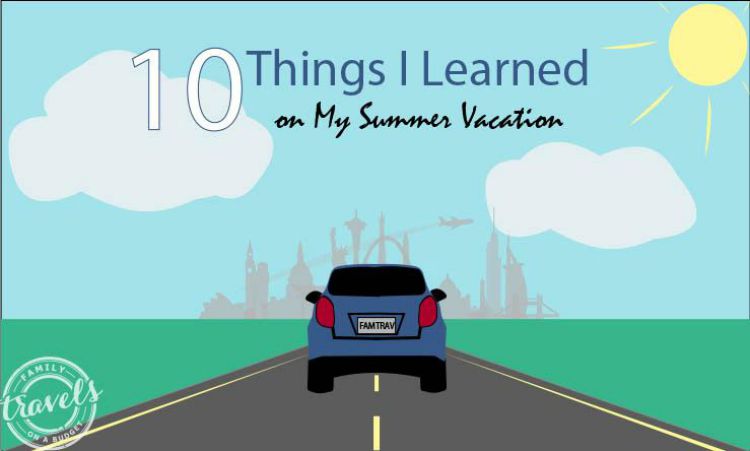 When Ben and I set of for our Illinois road trip, I knew we'd enjoy the adventure. I figured we'd learn a thing or two about Illinois and about ourselves. I really had no idea we'd learn so much on our summer vacation!
1. About 60% of the corn produced in Illinois is exported to other countries, and most of it is shipped down the Mississippi River on barges.
2. Robert Wadlow, record holder for the tallest man ever to live, was from Alton, Illinois. The city dubbed him their "Gentle Giant." All this can be learned in a record book, but the city's respect for him is something you have to see to believe. Ben even commented that the park memorial in his honor is one of the nicest places he's ever seen.
3. The people of Illinois might just be the friendliest in the country! I can't say this definitively since I have a few states left to see, but wow! So far, the people of Illinois are in the lead. The City of Casey, "a small town with a big heart," may be the friendliest of all. Stop in for lunch when traveling on Interstate 70. It's worth a visit.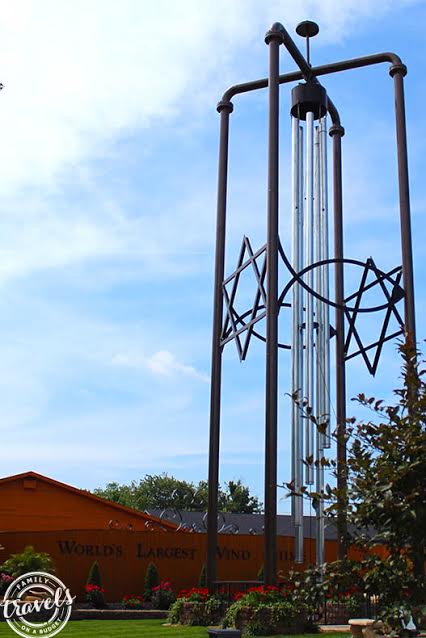 4. The city of Elgin, Illinois is home to an incredible arts community. The ArtSpace Lofts provide work and living space for qualified artists right downtown on a sliding scale fee. Art shows and galleries make this a vibrant addition to the city's artsy vibe.
5. Elgin is also home to an award-winning public library. The main library, located on the banks of the Fox River and adjacent to the bike trail, is much more than a library. It houses museum exhibit space, dedicated play space for preschoolers, kids and teens, a quiet room offering great views of bald eagle nesting areas, and books of course! The high school space pictured below has video games, lounge areas, homework stations and a well-stocked art project area (and more).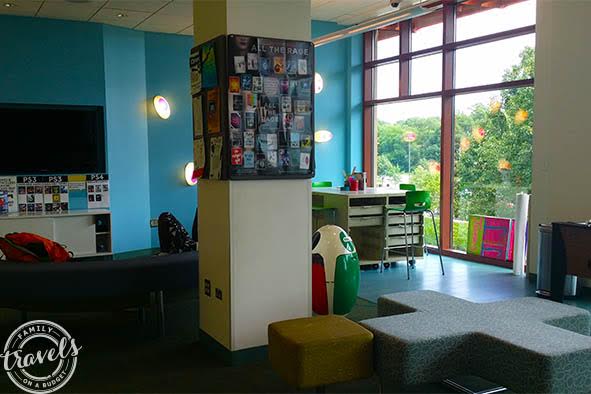 6. Elsah, Illinois, dubbed "the town that time forgot," is listed on the National Register of Historic Places. The town, tucked between the bluffs along the Mississippi River was founded in the 1850s. The town's founder owned a rock quarry, so he'd "give" people a free plot of land if they purchased rocks to build their homes from him. FYI, the lots are tiny. The houses are stunning!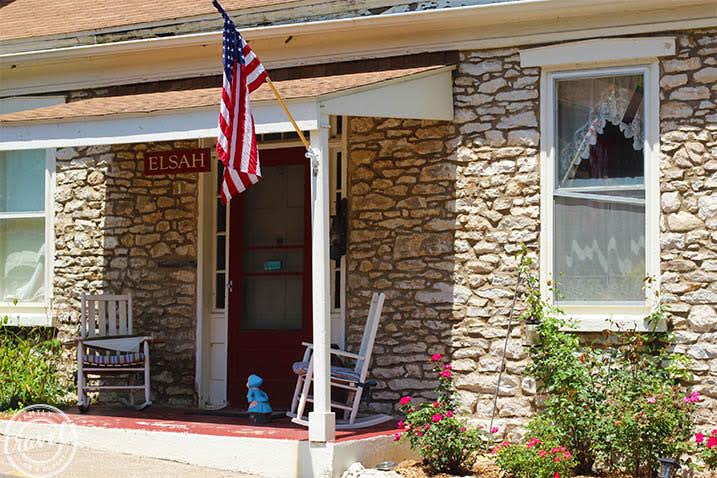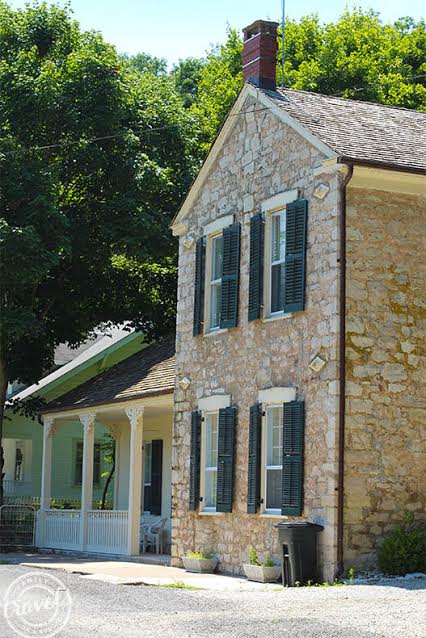 7. Everyone — I do mean everyone — should eat a horseshoe in Springfield. We strongly recommend the West Woods Lodge Pub and Grill. What's a horseshoe, you ask? It's okay… we had to ask, too. Put a burger on a piece of bread. Cover it in the most amazing cheese sauce. Then top it with fresh, crispy fries. So good.
8. My son is the best travel companion ever! Really. We went FOUR DAYS on this trip without ever turning on the radio. Yes… you read that right. We talked. We laughed. We enjoyed companionable silence. He never shut me out like teens are known to do. It was fabulous! Parents, turn off the radio and silence your phone. Listen, and your kids will open their hearts.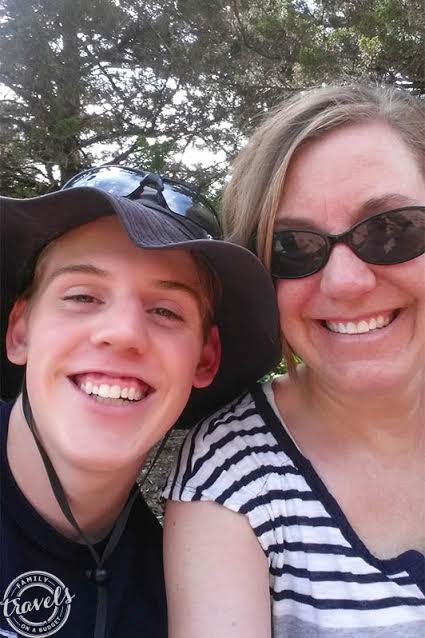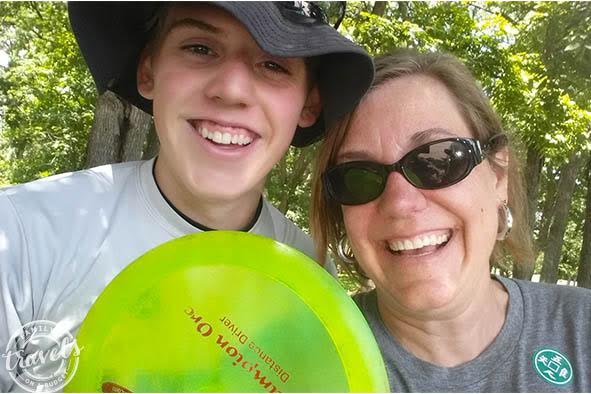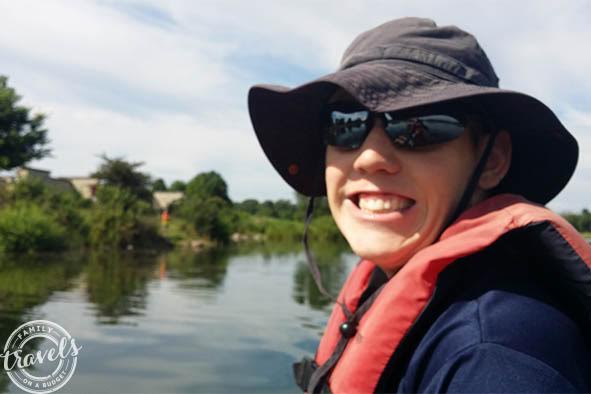 9. My son has an incredible heart for old people. Throughout the trip, when we met older people, Ben listened to their stories. He was patient, attentive and thoughtful. We met Frank on the last leg of our journey. A Sicilian immigrant, he shared stories of his life in the coal mines, how he finally got to the United States and how difficult the early years were as an immigrant. He shared the rest of his story too, and I hope to do it justice in a later post. Ben's interest in Frank reminds me that the young generation is not completely self-absorbed. It gives me hope, for Ben… and his peers.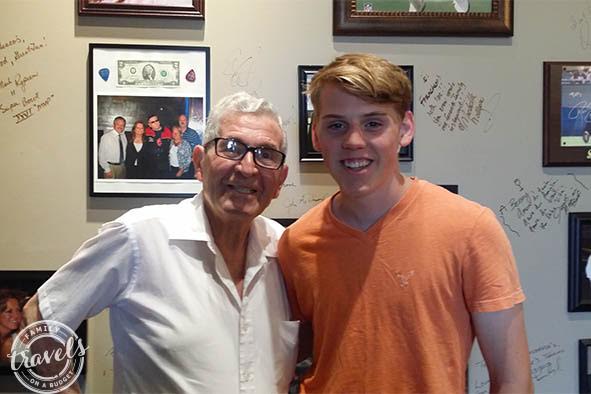 10. History books make history really boring. Real life history is amazing!
In Alton, we visited the Elijah P. Lovejoy Monument. For those who don't remember US history lessons (or like me, probably were never taught this one), Lovejoy was an abolitionist printer from Missouri, a slave state, who used the freedom of the press to speak out against slavery in the 1830s. He died defending his printing press from pro-slavery mobsters who shot him, and tossed the press into the Mississippi River. The Lovejoy Monument reminds visitors of his sacrifice ~ and the great cost of freedom.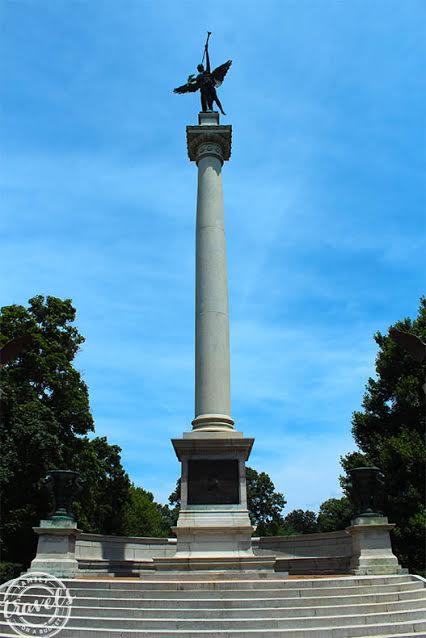 Throughout the state, Abraham Lincoln is remembered, particularly in Springfield.
The Lincoln Home National Historic Site preserves Lincoln's pre-presidential home and neighborhood. Guided tours of his home offer a glimpse into his regular, everyday life that we can't learn in a history book.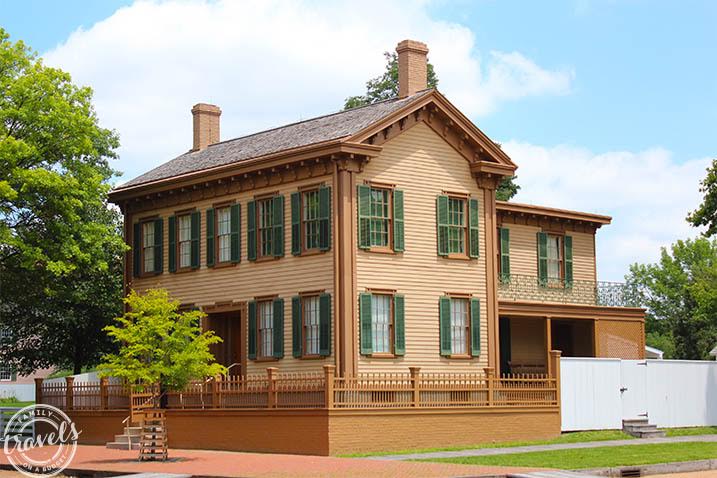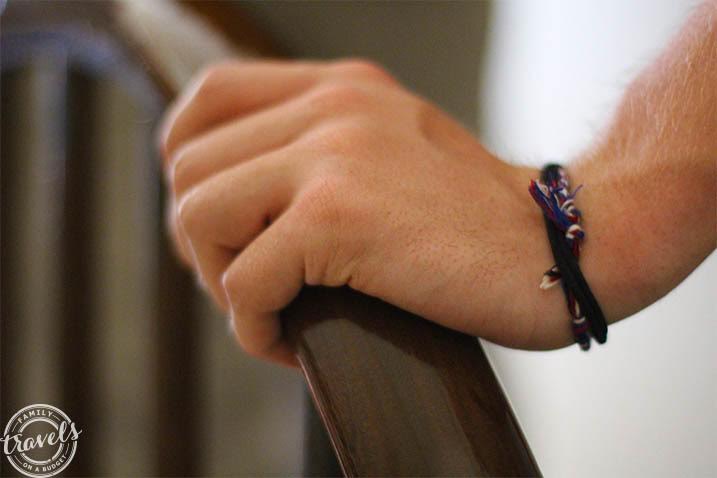 Today, Lincoln is revered, almost romanticized, as time has dulled the intensity of the pressure he faced in office. The Abraham Lincoln Presidential Library and Museum provides a sense of the turmoil this country faced during his presidency. The exhibits evoke the pain, both personal (his son's death) and presidential, that he endured. The museum left both Ben and me speechless at times.
Words on a page, much like those in a history book, can't really convey the impact such places have on a person. To see the places where history happened and experience it as we did in Illinois changed us. It reminded us how very costly freedom is. The lesson is not old; we need to remember the price paid for freedom if we hope to keep it today.
Related articles