James Monroe's Highland: Formerly, Ashlawn Highland in Virginia
James Monroe's Highland (formerly called Ashlawn Highland) in Charlottesville, Virginia was the home of President James Monroe and his family from 1799 to 1823.
The College of William and Mary now owns the property and offers tours to the general public.
James Monroe's Highland gives a glimpse into Monroe's life and also into the life of our early presidential aristocracy. Of course, our early presidents would not label themselves as aristocrats — but they were the movers and shakers of early America.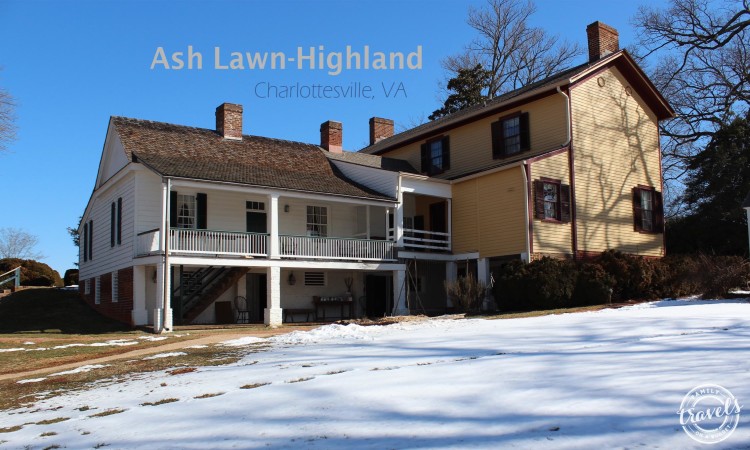 Tours of James Monroe's Highland include a house tour highlighting furnishings, many of which are original to the Monroe family.
Tour guides also share stories of Monroe's public life, including his role in the American Revolution, the Louisiana Purchase, the Missouri Compromise and more.
Visitors to James Monroe's Highland also get a glimpse of his personal life, including his close relationship with his wife, his connections to European and American leaders and his friendship with President Thomas Jefferson, who lived at nearby Monticello.
After touring Ashlawn Highland, visitors can explore the grounds including slave quarters, a guest house and numerous barns which still house animals.
Families can bring a picnic to enjoy while looking out over the rolling hills of the estate.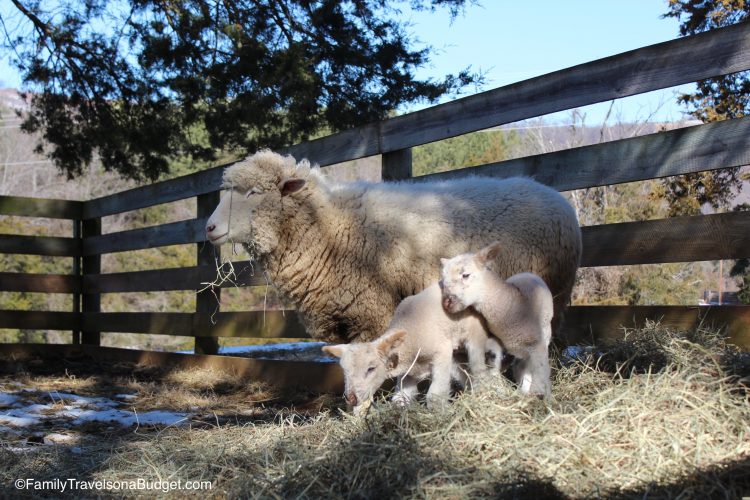 Tips for visiting James Monroe's Highland House
This estate is smaller than Monticello and is open limited hours, so plan your visit to complement other activities in the area.
Recent architectural discoveries have led museum curators to change the tour. If you have visited before, it might be worth another visit!
Budget savings tip: Purchase a Monticello Neighborhood Pass which includes admission to Highland, Monticello and the historic Michie Tavern. Visiting all three is a great way to step back in time as each location gives a different perspective on Virginia life in the early 1800s. Tours of the home are included in the ticket price.
See if your family can get its arms around the witness tree. What's a witness tree, you ask? Commonly used in early America, witness trees were used in public land surveys to help define community boundaries.
Purchase a picnic lunch from Highland Fare at the museum gift shop and enjoy a picnic on the grounds, much like families would have two centuries ago.
This tour is suitable for any age, though young kids will have limited appreciation of it. The house tour is short, about 35 minutes, so if kids can handle that they'll do fine. Ellie (age 10) was fascinated by stories of Elizabeth Kortright Monroe (President Monroe's wife) and children. She also loved exploring the grounds and seeing how short the doorways were. Ben (age 17) is a history buff and enjoyed seeing Monroe's home in the context of the historical stories.
Visit on a sunny (or at least not rainy) day. Stroll the grounds and watch the farm animals, including the resident peacock. This is a great place to let kids run, after the house tour, of course!
Address and other information
Address: 2050 James Monroe Parkway Charlottesville, VA 22902
Phone number: (434) 293-8000
Website: https://highland.org
ADA accessibility: Due to the age of the home, it is not fully accessible. The museum shop and grounds are accessible, but the house has narrow passageways and stairs that limit accessibility.
Pin it for later!