Get your geek on at the Atlanta History Center
This post may contain affiliate links. Click here to see what that means.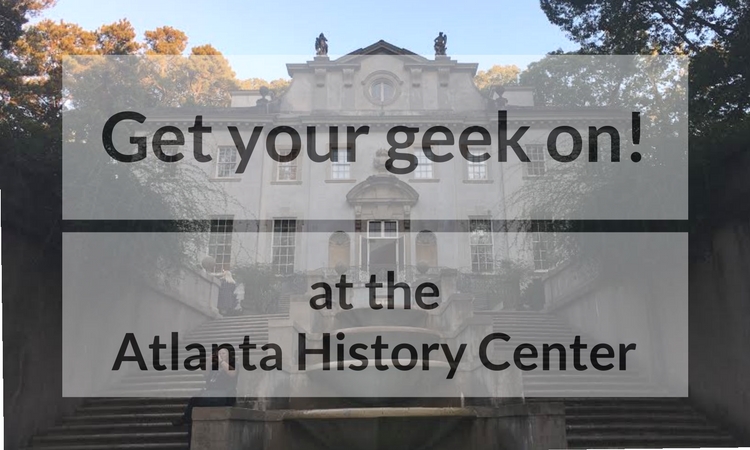 First, a confession — Atlanta is usually a drive-through for me. So, when I got the chance to explore with #SITSum (a conference for travel and social media influencers), I jumped at it. Our trip kicked off at the Atlanta History Center, a place I'd never heard of before.
When we arrived, I knew instantly that I would love this place! In case you hadn't noticed, I love history — and historical attractions. BUT, the Atlanta History Center is far more than a history museum — it's a place to "get your geek on!"
Swan House
Our first stop was the Swan House — no biggie. Unless, of course, you're a fan of the Hunger Games.
Yep, this historic home (built in 1928) is used in Hunger Games: Catching Fire. I took a whole bunch of photos — basically to make my kids jealous that I got to see it. Okay, not really…. but they were!
The house itself is stunning, and costumed interpreters make a visit even better. Imagine stepping back in time to talk with Mr. and Mrs. Inman (the owners) or the Shutze (the architect) — it's like stepping into your own movie set to learn about this important era in Atlanta's history! Be sure to tour the lower level Chinese arts collection!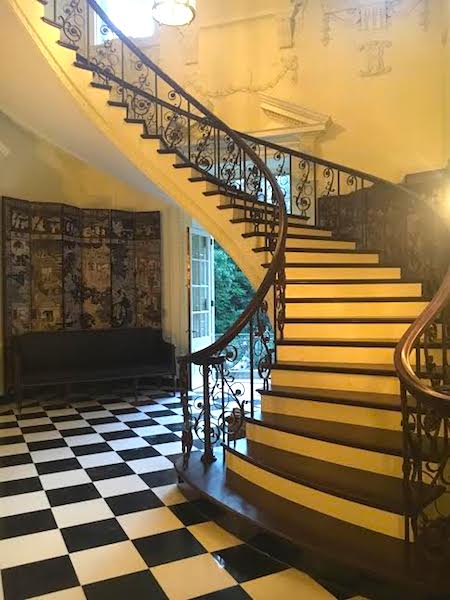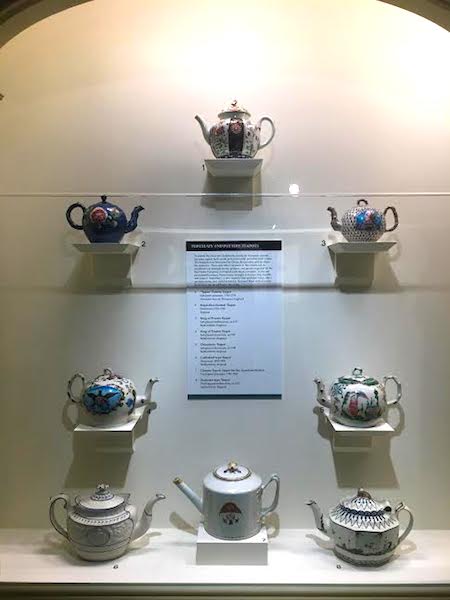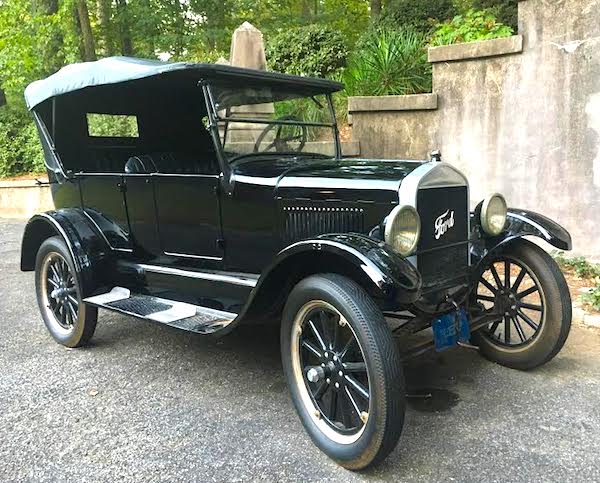 Atlanta History Center Museum
Our second stop was the Atlanta History Center Museum itself. The building is bright and modern, thanks to a recent update. Inside, wide spaces let visitors explore without feeling crowded. Each exhibition has its own feel — designed from entrance to exit to fit the theme.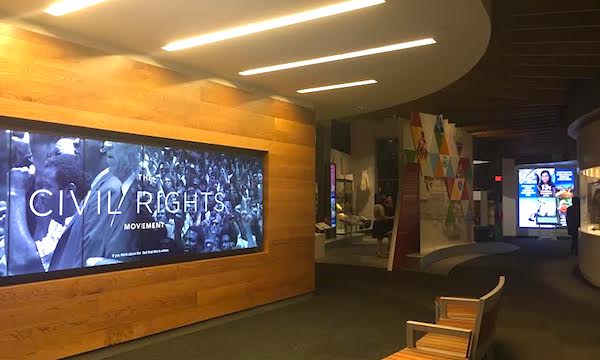 To learn about the Center's permanent and temporary exhibitions, click here.
Beyond the Swan House and the Atlanta History Center "museum," the 33 acre property also features a colonial log cabin and Civil War era southern farm. Extensive gardens throughout the property provide even more places to explore and learn. Costumed interpreters and special programs across the grounds bring history to life — and I'm confident that your visit will help you discover your inner history geek too!
Tips for visiting the Atlanta History Center
With so much to see, familiarize yourself online first. It helps to know what you want to see before you go!
Enjoy lunch at one of the onsite restaurants or bring a picnic to enjoy in the gardens.
Be sure to talk with the costumed interpreters. These "actors" are passionate about their roles and about bringing history to life. The more you talk with them, the more you will learn. It's fun!
Families with young kids, take a play break in the children's bedroom at the Swan House. Play with period toys, draw, dress up and enjoy the air conditioned comfort!
Admission price includes a tour of the Margaret Mitchell House (she wrote Gone with the Wind). When planning your trip to Atlanta, allow time to visit her home too. You can visit anytime within nine days of your visit to the Atlanta History Center!
Savings tip: Check GroupOn for discount tickets (offered periodically), though the center is worth the price of admission!
BONUS Savings tip: Discover Atlanta, the visitors' bureau for the Atlanta area, also offers specials, discounts and vacation package deals to help you save. Click here to see what's available (offers change regularly).
The Atlanta History Center is open year round. For admission prices and hours, visit the site.