Things to do in Avondale, AL (Fun Neighborhood in Birmingham)
When visiting Birmingham, I hope you'll consider things to do in Avondale, AL!
A fun, edgy, hip neighborhood, Avondale is where the locals go for the best restaurants, breweries and nightlife in the city!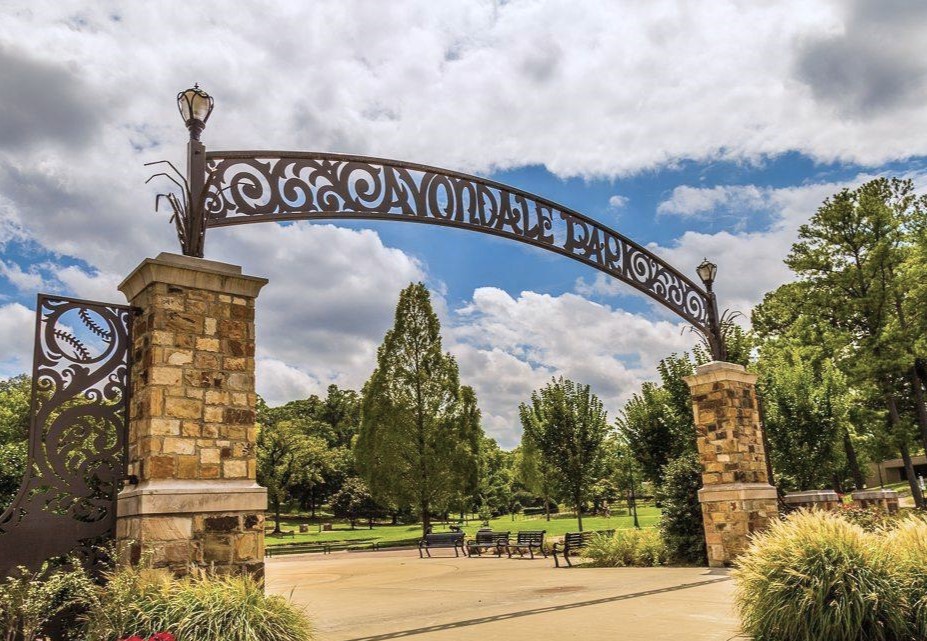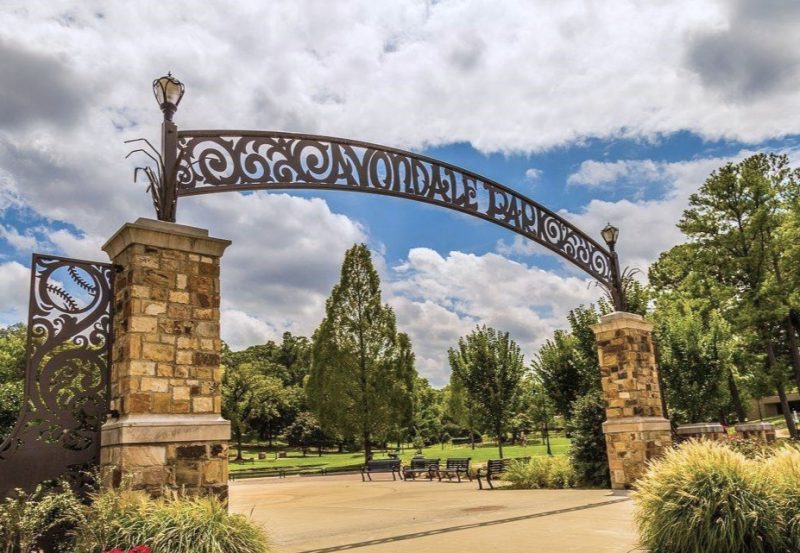 Here's our guide to the best things to do in Avondale, AL — written by locals (my adult kids) for you!
A Brief History of Avondale
Early in Birmingham's history, the Avondale neighborhood developed as a "company town," housing thousands of workers for the Avondale Mills cotton company. At its peak, the company processed 20% of the cotton grown in the state. Avondale Mills was a progressive company for the time, treating black and white employees equally — including pay, vacation time and access to company perks.
The neighborhood thrived, with Avondale Park as the community cornerstone.
However, economic recession — including the abrupt shutdown of nearby Sloss Furnaces — and racial tensions sent the neighborhood into a rapid decline. By the mid-1980s, Avondale was better known as a hub for drug activity and other crime. Avondale Park was not the place to go!
Avondale, Birmingham, AL Today
Today, Avondale is anything but that rundown neighborhood that everyone once tried to avoid. Crumbling homes and buildings have been torn down or refurbished.
The "new" Avondale, at its core, is a creative place. Home to casual restaurants and microbreweries the "vibe" is young, fresh and fun. It's honestly hard to believe that fewer than ten years ago the area was crumbling and forgotten.
Head to Avondale today, and you'll see people out on foot, cars filling parking spots along the street and restaurants with long wait times. Okay, wait times stink! But, the revitalization it represents is really cool! Avondale Park is, again, a hub of activity — with families gathering on weekends, sports activities and local events.
Where to eat in Avondale
The heart of Avondale in Birmingham, AL is food and drink, and a good dinner out is among the best things to do in Avondale, AL.
Local restaurateurs take great pride in plating tasty, authentic food — the kind of food you'd cook at home if you had the time.
Best Restaurants in Avondale:
Saws Soul Kitchen, 215 41st Street South, Birmingham, AL 35222.
Saws Soul Kitchen serves incredible BBQ pork and smoked chicken with Alabama "white BBQ sauce." Locals recommend the pork served over grits with turnip greens and onion rings with white sauce. As to the white BBQ sauce, it's a sweet and tangy mix of mayonnaise, vinegar, lemon juice and pepper — and with the chicken. Oh. SO GOOD!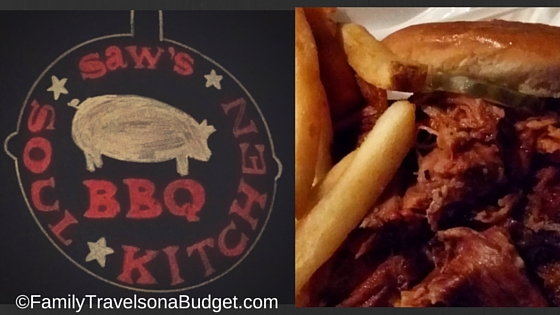 Ampersandwich, 4124 3rd Avenue S, Birmingham, AL 35222
Open for lunch and dinner, Ampersandwich is a small sandwich shop with outdoor dining that serves the best pastrami in Birmingham. They're also know for their turkey avocado bagels, if pastrami's not your thing. Their bread is made locally at Birmingham Breadworks, fresh like it should be. Near Avondale Brewing, it's a great spot to grab a quick meal.
Post Office Pies, 209 41st Street South, Birmingham, AL 35222
Post Office Pies gets its name from the building itself, Avondale's old post office.
Hearing from locals that the pizza is simply the best, I had to give it a try.
The restaurant's chef-owner, John Hall, is a culinary trained chef who worked at such places as Gramercy Tavern, Per Se and Momfuku Ssäm Bar in New York. He realized his passion for quality pizza and brought his talents home to Birmingham. He's doing it well — ranked among the top 30 pizza restaurants in America.
We tried the chicken pesto pizza — tender chicken, not dry, with lots of pesto and gooey cheese. Pesto perfection! We also tried the margherita — and wow! The roasted cherry tomatoes, fresh basil and cheese blended perfectly. The crust was crisp and light — not chewy and dense. It did not overwhelm the pure flavors of the toppings.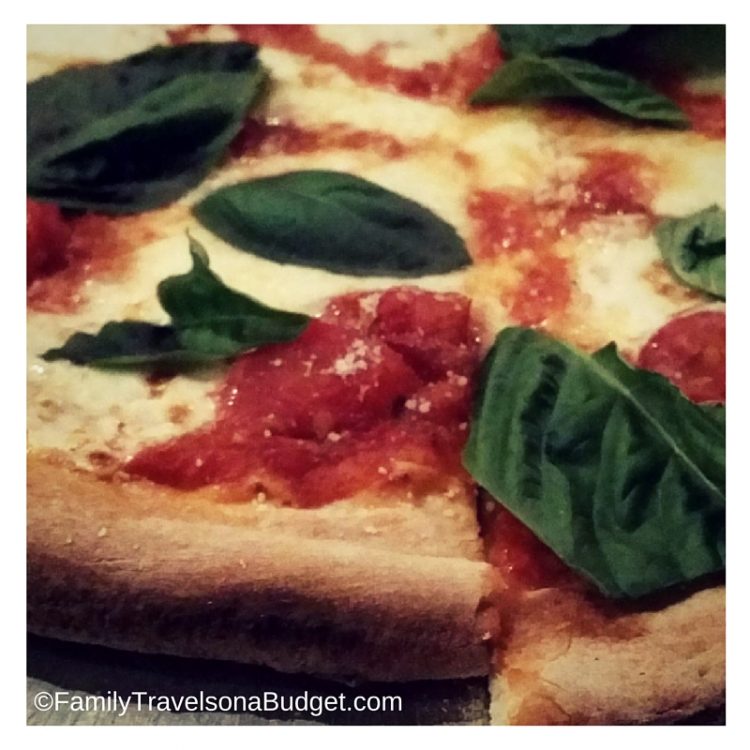 Luna Latin Cuisine, 4120 2nd Ave. South, Birmingham AL 35222
At Luna Latin Cuisine, you'll discover the flavors of Venezuela, such as arepas, capacha, and tostones. The tostones are highly recommended. The restaurant is located in a repurposed fire department, a fun use of an old space.
Big Spoon Creamery, 4000 3rd Avenue South, Birmingham, AL 35222
An ice cream shop owned by chefs who love ice cream? YEP! This artisan ice cream shop is a local favorite serving up incredible ice cream. The seasonal menu at Big Spoon Creamery uses seasonal items (strawberry when strawberries are in season) sourced from local providers. Besides a scoop, you can also enjoy "sammies" — ice cream served between two housemade cookies, sundaes and waffle cones. Not gonna lie, we walk to Big Spoon whenever I'm in town!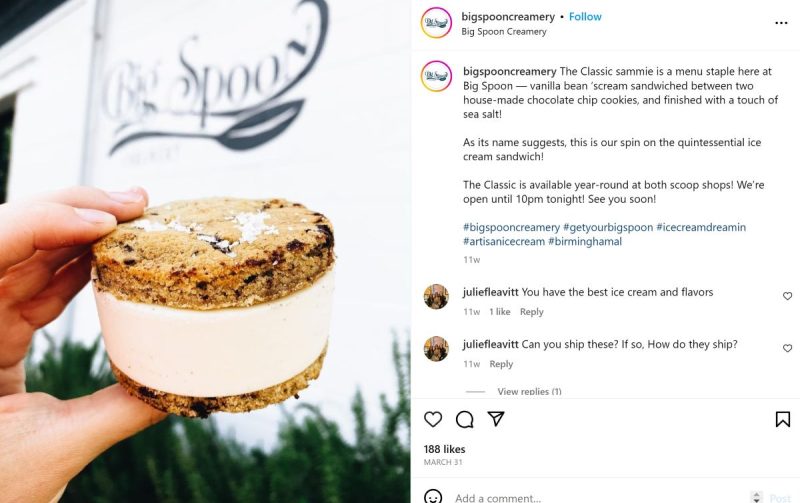 Technically, this is probably the Crestwood neighborhood, but let's not quibble!
This old fashioned pharmacy and soda fountain serves great milkshakes and old fashioned phosphates, lime rickeys and egg creams. It's nostalgia. It's neighborhood. It's community. Crestwood Pharmacy and Soda Fountain is a great spot to catch up with an old friend — or to make new ones.
Best bars and breweries in Avondale
Today, locals know that Avondale is the place to go for a great evening out. With a number of bars and family friendly breweries, there's a bar or brewery for just about everyone!
Tour Birmingham's Best Breweries — "You drink. They drive."
Best Bars and Breweries in Avondale
Next to Post Office Pies enjoy a brew from Avondale Brewing Company (ABC), where pizza finds its perfect companion.
And if you're looking for things to do in Avondale, AL that aren't food, Avondale Brewing Company hosts concerts year-round.
Artists perform at their outdoor venue, rain or shine, though umbrellas are not allowed!
There are food trucks on site most nights, not just for concerts. They even let you bring in outside food!
Avondale Brewing Company is more than a bar.
It's a gathering place, an entertainment venue, and it's one of the best things to do in Avondale, AL!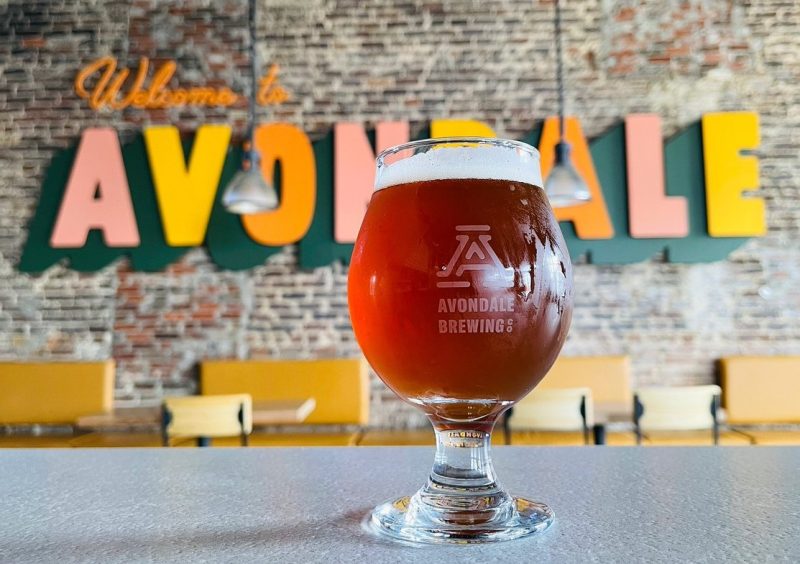 Cahaba Brewing Company, 4500 5th Avenue South, Birmingham, AL 35222
Cahaba Brewing is a large microbrewery, distillery and tasting room located in the historic Continental Gin in East Avondale.
This large vrewery has indoor and outdoor space, permanent food trucks, skeeball and lots of space.
It's a kid-friendly and dog-friendly hangout where people love to gather, making it another of the best things to do in Avondale, AL!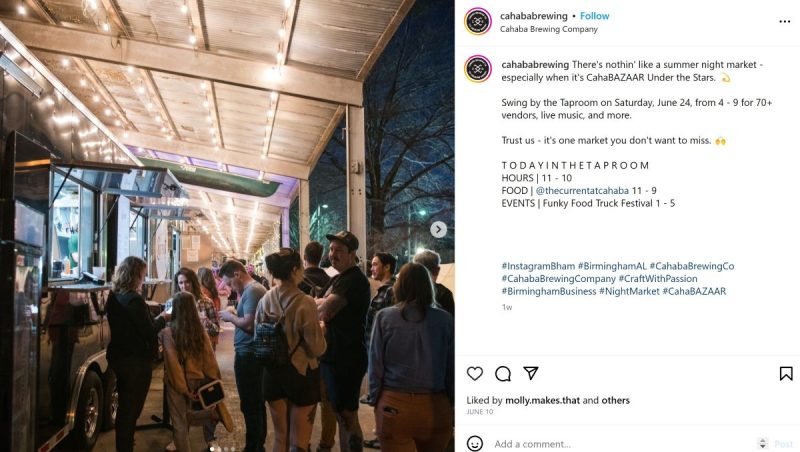 Munchie's on Fifth, 4100 5th Avenue South, Birmingham, AL 35222
For lunch or dinner, Munchie's on Fifth serves great burgers and wraps, including the Munchie Burger with two kinds of cheese and shrimp!
They offer a kids menu, and (not for kids) a great cocktail menu as well.
Just across the street from Avondale Park, this place is quite popular before and after park events. Locals say that service is sometimes slow, but you can't beat the fun vibe of the place.
Saturn, 200 41st Street South, Birmingham, AL 35222
Is it a coffee shop? Is it a bar? Is it a performance venue? How about all three?
Yes, Saturn — a space themed coffee shop by day — becomes bar and performance venue at night. That's cool, right?
They also have a huge selection of board games, video games and arcade games, making it a great place to hang out!
Saturn Birmingham anchors the northern end of Avondale with great live music and video games. They encourage people to grab a bite at their favorite local restaurant and bring it in to enjoy at the venue.
For late night, this is one of the best things to do in Avondale, AL!
Parkside on Fifth, 4036 5th Avenue South, Birmingham, AL 35222
Parkside is a familiar name in Avondale, but it changed ownership in 2022 — and with that has a new vision. Current owner/operator, Tim Burke, envisions Parkside on Fifth to be a 21+ bar with an upscale, datenight atmosphere.
Burke has partnered with neighbor, Hotbox, to provide food — including desserts for the sweet tooth lovers — to complement the cocktail menu offerings. It's a quieter venue with a small outdoor garden seating area to enjoy.
Mom's Basement, 4411 3rd Avenue South, Birmingham, AL 35222
Located on the lower level (basement) of Seasick Records shopping center, Mom's Basement is exactly what you'd expect from the name — fun, casual, eclectic. The wood paneled walls are covered in framed photos of moms — of course. Pinball machines, cheap drinks and a really relaxed atmosphere make this "almost a dive bar," a fun place to hang out with friends. Must be 21 to enter.
No, you cannot buy a plane here, but co-owner Cliff Atkins is a professional pilot — hence the fun name. What 41st Street Pub can do is serve you the best Moscow Mule in "the ham." You can also play shuffleboard, compete with friends at giant scrabble or enjoy a signature cocktail or one of the 37 brews on tap. Added bonus? At 41st Street Pub, the popcorn is always free!
Elysian Gardens, 101 40th Street South, Bimringham, AL 35222
Elysian Gardens was developed by owner and Birmingham native, William Colburn, Jr. Colburn is a renowned artist known for creating large-scale, whimsical pieces, many of which adorn city parks and corporate buildings, as well as private homes, across the country.
Elysian Gardens, not surprisingly, is filled with that same whimsy — an outdoor space that is family friendly by day and bar by night. The venue was build on an overgrown lot on the edge of Avondale where a church once stood. Today, visitors can enjoy cocktails and beer at the garden bar, as well as music and theater on the stage.
The Marble Ring, 430 41st Street South, Birmingham, AL 35222
The name comes from a quote by Zelda Sayre Fitzgerald, a progressive novelist from Prohibition-era Alabama… and that's about all I can say since speakeasies mean secrecy. The Marble Ring speakeasy is a nod to the 1920s and Prohibition, of course. While the cocktails are a bit pricey, the ambiance is hard to beat. This is a great late night option for a small group of friends celebrating something special.
Best coffee in Avondale
When a neighborhood has independent coffee shops, you know it's ready for action.
Avondale has three coffee shops, each with its own unique vibe. All have great coffee.
The best coffee in Avondale:
Domestique Coffee Cafe, 200 41st Street South, Birmingham, AL 35222
Located in Saturn, this is the coffeeshop part of the coffee by day/bar by night concept. They know coffee, and they roast their own single origin coffees to best highlight the region the beans come from. Besides regular coffee, they serve espresso, nitro and cold brew as well as snacks. Many people who work from home enjoy working at Domestique Coffee Cafe — as they enjoy a cup, of course!
Punch Love Coffee, 4000 3rd Avenue South, Birmingham, AL 35222
Next door to Big Spoon Creamery in the MAKEbhm building, Punch Love Coffee is a friendly coffee shop serving great coffee. They also serve Japanese teas and offer chocolate. A place that serves delicious coffee — and chocolate? I'm so there! They are closed Monday and Tuesday.
Gatos and Beans, 4348 3rd Court South, Birmingham, AL 35222
Cats and coffee. It's not quite a new concept anymore, but it's still a great concept! Savor a great cup of coffee while cuddling cats.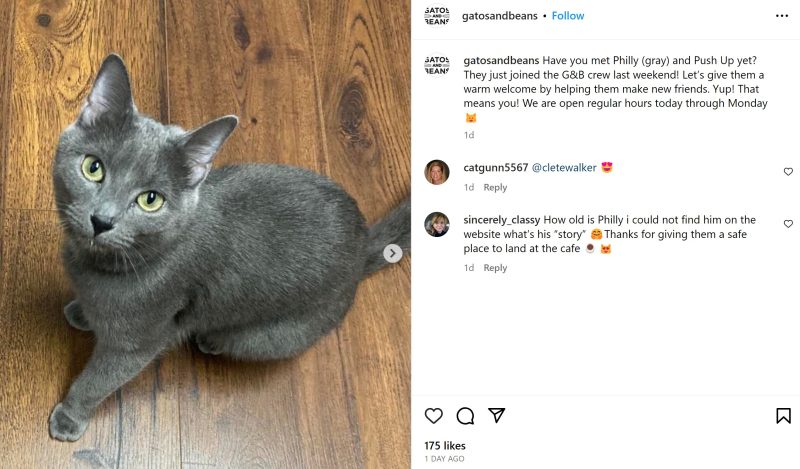 Open by reservation, a necessity so the cats aren't overwhelmed, Gatos and Beans partners with a local cat rescue to let cats needing homes get cuddles from people who like to cuddle cats while they enjoy a cup of coffee — or tea. It's a popular spot to take the kids. Enjoy a cup of coffee and dessert while the kids cuddle cats!
They also offer morning cat yoga, limited to ten participants each session. Sign up on the website.
Things to do in Avondale
Great food, enjoyable nightlife and morning coffee are great, but there's more to Avondale than "just" food and drink!
Things to do in Avondale, Birmingham, AL
Avondale Park, 4101 5th Avenue South, Birmingham, AL 35222
The cornerstone of the neighbhorhood is Avondale Park, which sits at the end of 41st Street — the "main street" for Avondale.
In its early heyday, Avondale Park was a community gathering place and zoo, with an elephant named Miss Fancy who took kids on rides throughout the park. Miss Fancy is no longer here — and neither is the zoo, but there is a statue of Miss Fancy at the entrance to Avondale Park.
Today, Avondale Park is comprised of 37 acres that include a baseball field, an ampitheater that hosts music and theater performances, several trails — including one up the hill to a castle, playgrounds, a public library, and a small lake. The trails are clean and paved, good for strollers. Dogs on leashes are welcome. With plenty of shade, this park is popular with residents and visitors to Birmingham.
Cinderella Story, 207 41st Street South, Birmingham, AL 35222
This virtual reality golf venue next to Avondale Brewery serves up friendly competition — and beer. With comfortable lounge space, it's a great spot to practice your golf swing away from the Alabama heat.
The HD golf system at Cinderella Story provides a VR golf experience on some of the best courses in the world. Bring your own clubs — though they have some you can borrow, a full bag is not guaranteed. Check in with the bartender at Avondale Brewing to start your round. Reserve your tee time online.
Shopping in Avondale
The Avondale neighborhood in Birmingham, AL offers fun and funky shopping, to go with the fun and funky vibe of the neighborhood!
Where to stay in Avondale, Birmingham, AL
There are no hotels in Avondale. The neighborhood is largely residential, with the entertainment district running along 41st Street.
If you want to stay in Avondale (which is an awesome idea), consider a stay at Axel Row Apartments. The property is only one block away from the heart of Avondale, and three blocks from Avondale Park. This highly rated property (guests give it a 9+ out of 10) has one bedroom apartments with free WiFi, free parking, a full kitchen and living area. Some have balconies and laundry. Rates vary from $123 to $300 depending on concerts and other events in the city. Book early for best rates!
For a PET FRIENDLY option, this dog friendly bungalow with two bedrooms, a full living room, kitchen and laundry is a great option. It also has free parking and WiFi. Rates range from $180-$225, and the unit books far in advance, so book early! Added bonus, it's only 600 feet to Big Spoon Creamery so late night sugar cravings are easy to accommodate!
If you prefer a more traditional hotel stay, the most convenient hotels to Avondale are included below.
NOTE: The hotel closest to Avondale, Holiday Inn at the Airport, does not offer onsite parking, so it is not convenient for road trippers!
Other nearby hotels, adjacent to the hospital, tend to be very busy. Hotels near the hospital also deal with significantly more noise outside.
And there you have it… Avondale, in Birmingham, AL is where the locals go for good food at locally owned restaurants. It's where they go to have fun on weekends — with the kids or without. And, it's where they go to shop local to find unique items.