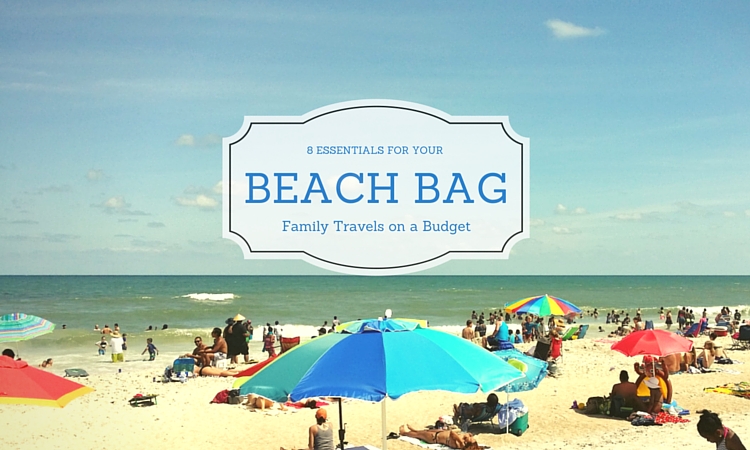 A day at the beach always brings big smiles! A properly packed beach bag virtually guarantees that those smiles will last all day long. Use this handy dandy checklist to pack your bag and never forget beach bag essentials again.
Beach Bag Essentials Packing List:
Sunscreen: That bottle might say it offers 80 minutes of sun protection, but sand and surf wear it off more quickly. Apply generously and often to avoid sunburns. Be sure you check expiration dates too.
Snacks: Busy kids might not realize they're hungry, but wave surfing, digging and running really do burn calories. Pack healthy snacks to keep kids fueled for the whole day.
Water: Sunshine, heat and activity mean kids need to drink often. We usually pack our insulated water bottles, but a cooler and cups work too!
A bedsheet: An old bedsheet laid out on the sand helps keeps towels less sandy and gives kids a larger area to take a break. It also holds less sand than a towel does and is easy to shake out before heading home.
Baby powder: Believe it or not, baby powder is your secret weapon to happy kids for the drive home! Just sprinkle baby powder on their sandy arms and legs to brush sand off easily. No more complaining about the itchy sand stuck between the toes!
Baby wipes: Experienced moms know that baby wipes are great for the whole family! Bring them along to wash up before eating, wipe sunscreen off tired faces at the end of the day or wash up after using the restroom.
A garbage bag: A day at the beach is great. Filling the back end of the car with sand is not. Tuck a garbage bag in the beach bag to fill with sandy towels and toys to bring home. That keeps the sand out of your car!
Sunglasses or hat: Squinting in the sun can lead to headaches. Little kids, who might wipe sunscreen in their eyes, really need a hat! Pack sunglasses or hats to protect eyes and delicate faces from the sun's harsh rays.
Other travel articles for your beach vacation