Camping in the Virginia Mountains
The Cove Campground in Gore, VA
For a relaxed family getaway, look no further than the Cove Campground in Gore, VA — an ideal spot for camping in the Virginia mountains!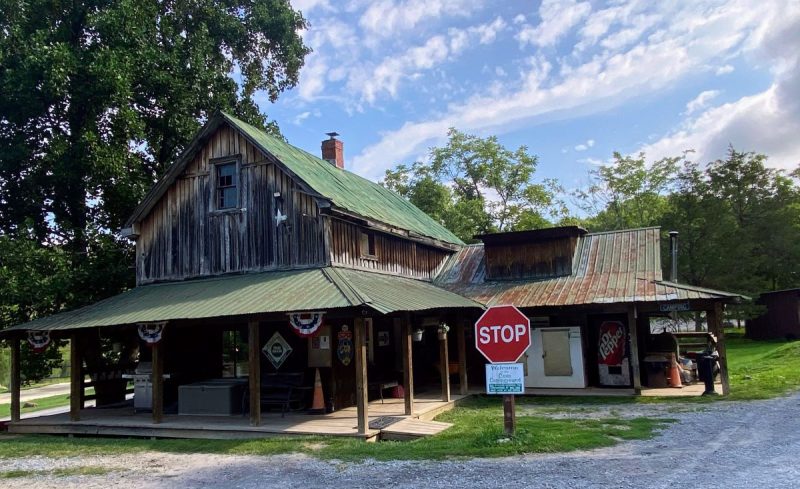 Tucked away in the Shenandoah Valley between the Blue Ridge Mountains and the Allegheny Mountains, near Winchester, Virginia, The Cove Campground offers quiet campsites with stunning views and great amenities.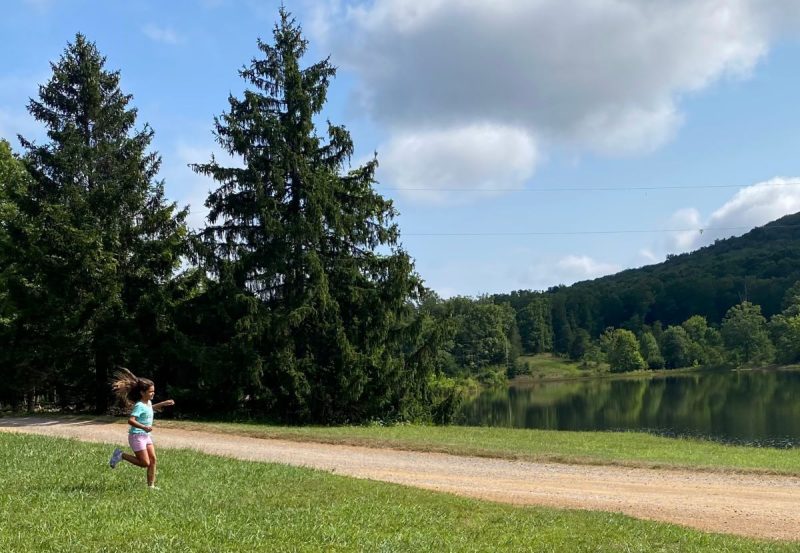 With more than 3,000 acres, there's plenty of room for swimming, fishing, ATV adventures, kayaking and more!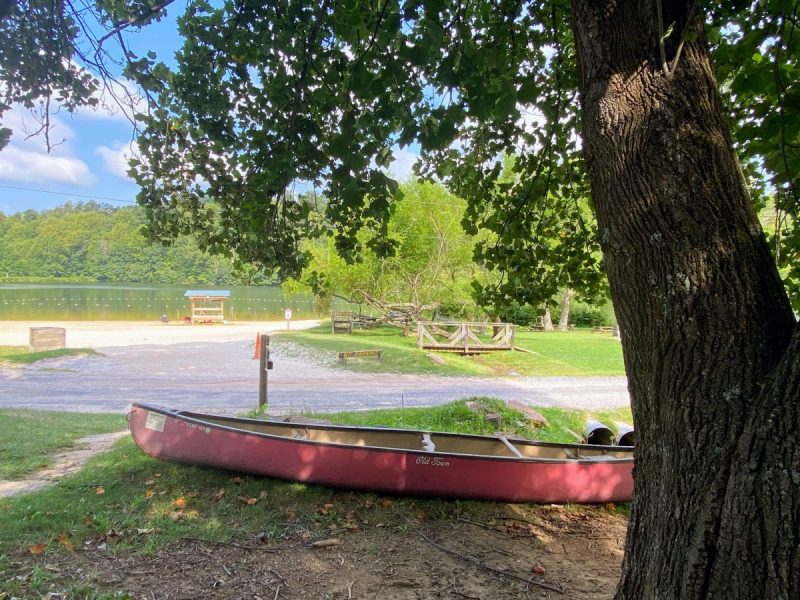 Considering that the Cove Campground is only 80 minutes from Washington, DC, it's a great spot for camping in the Virginia mountains.
Also nearby are Charlottesville and Baltimore, at about a two hour drive. And, Richmond and Pittsburgh are only about three hours away. For a weekend getaway or as home base for a vacation near Harpers Ferry, the Cove Campground is the place to go.
Camping at the Cove Campground
The Cove offers campsites for all types of camping in the Virginia mountains.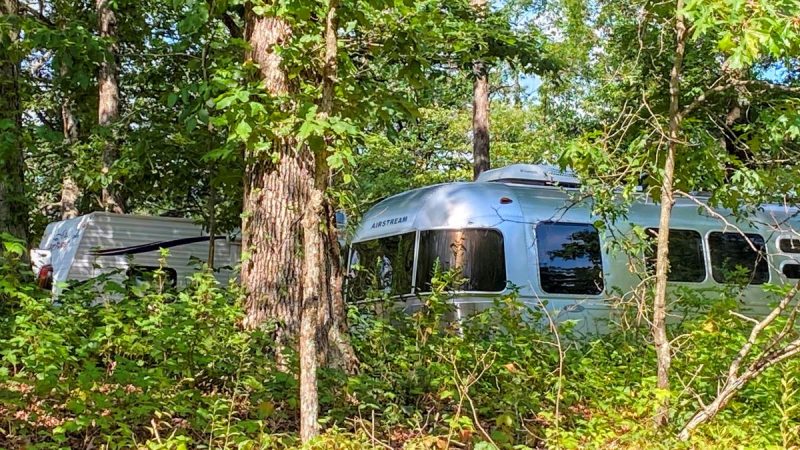 With six different camping areas, there is plenty of space to spread out among the tall trees.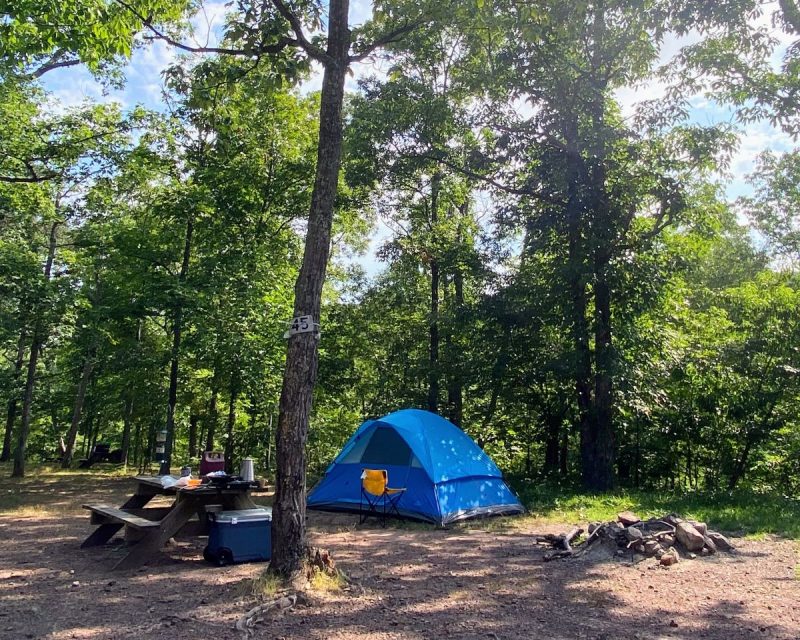 Several campsites are located lakeside as well. Each campsite offers a picnic table, fire ring and space for 2-3 tents.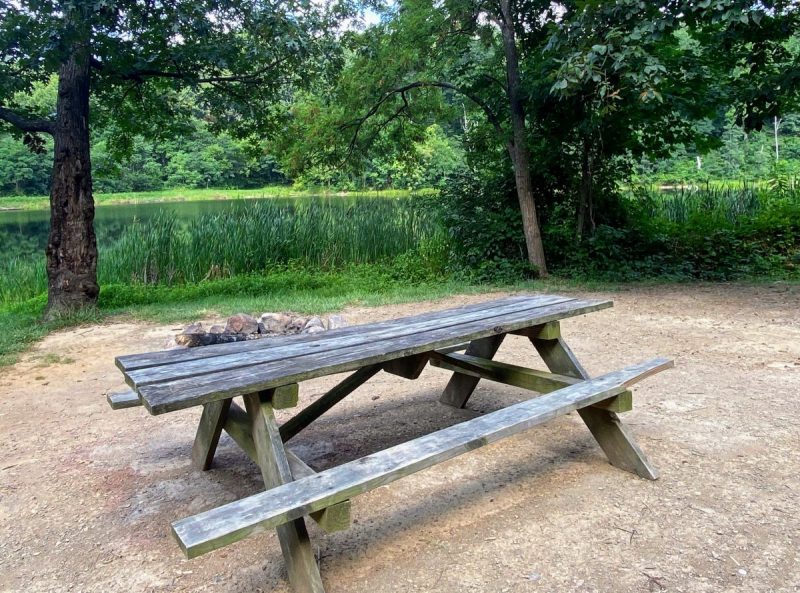 This campground is pet friendly.
CAMP 1 offers full electric sites and is located near the camp store and dump station for RVs.
There is a lakeside cottage and a cabin, as well. The cottage has full amenities, while the cabin is more rustic with limited amenities.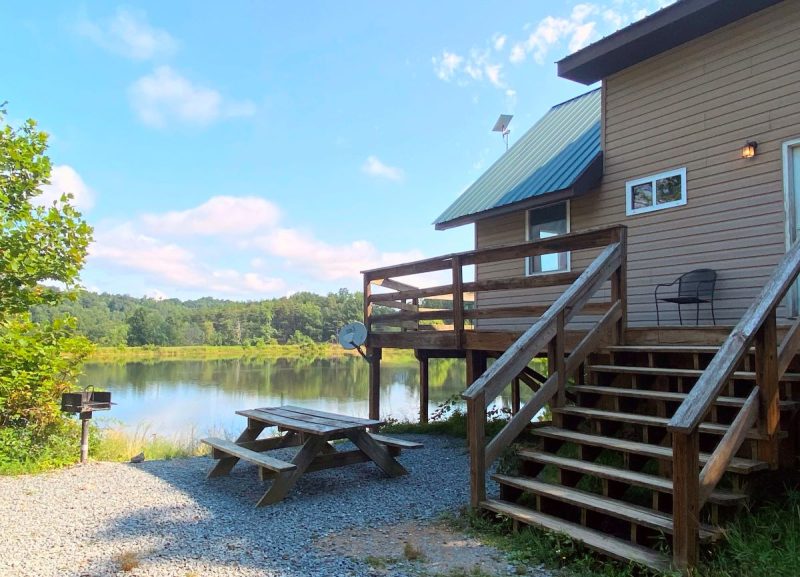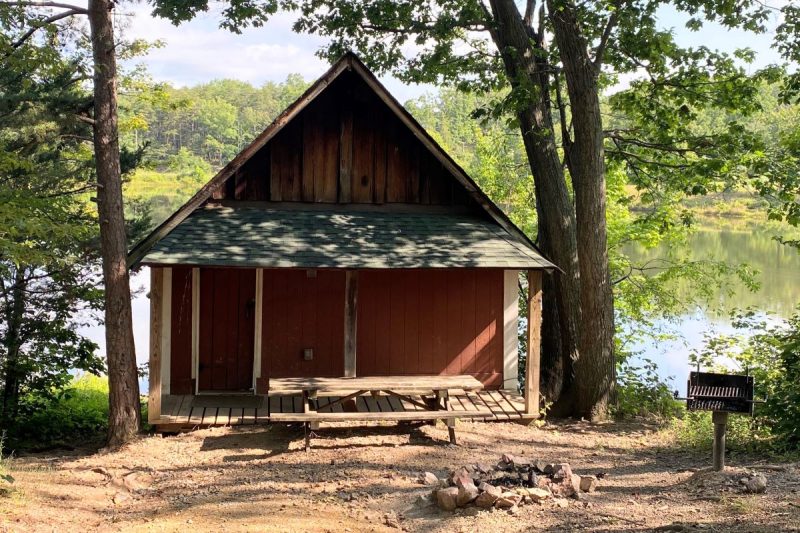 PRO PLANNING TIP: With some campsites near the lake and others closer to the ATV trails, pick your campsite based on which amenities you most plan to use.
Activities at the Cove Campground
When considering where to camp in the Virginia mountains, the Cove Campground offers some truly unique options!
One of the first things you'll see as you pull into the campground is the swimming lake with a large, sandy beach. They added a beachside music pavilion in 2023 for added fun on summer weekends. The beach and Cove Lake swimming access are offered for daily visits as well — and locals who know enjoy it!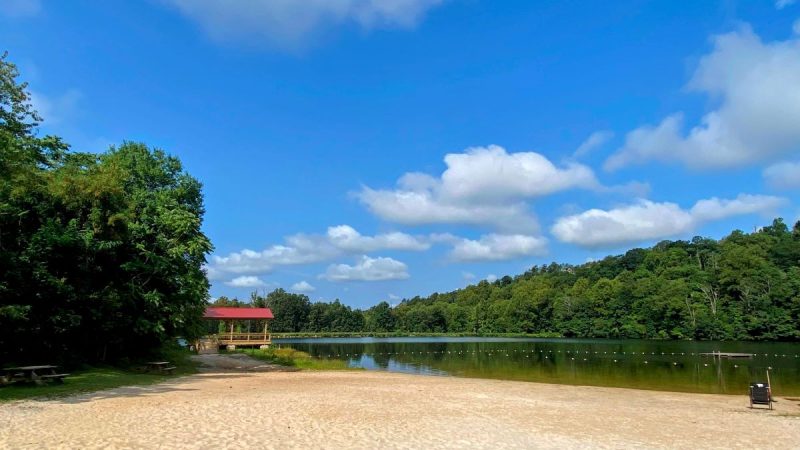 Kayaks, canoes and paddleboards are welcome on Cove Lake and on Lake Leckszas (near the cabins). You can rent a boat for $15/hour (or for the whole day for $40) or launch your own for a one day fee of $15.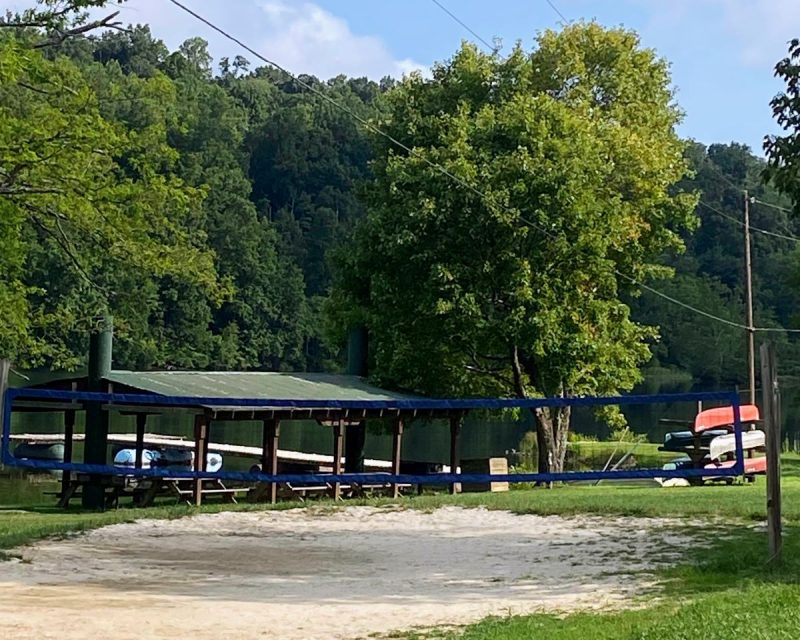 Unique to this property are four ATV/motorcycle trails for off-roading fun. The trails range from 2 to 22 miles, and are designed for more experienced riders. There is one "beginner's loop" for those newer to ATV riding.
Clear signage throughout the property help ATV riders stay off the campground roads and on the trails! To ride, you must first sign a waiver and release. Open year-round from 9:00 to 5:00, the daily fee is $30.
The Cove Campground also offers a rifle range, available from 9:00 a.m. to 5:00 p.m. The range is monitored by a range officer at all times, and there are strict rules in place for safety. The daily visitor fee is $25, and campers pay $15/visit to use the range.
With six distinct camping areas, the Cove is a popular spot for camping in the Virginia mountains for family reunions and special events.
Throughout the year, they host off-roading events and music festivals which you can find on their schedule page.
The campground offers private pavilion use for family reunions and weddings as well.
Plan your visit: Camping in the Virginia Mountains
Here are all the resources to plan your visit to the Cove Campground in the Virginia mountains:
ADDRESS: 980 Cove Road, Gore, VA 22637. Note: The Cove is located on a gravel road that winds through the mountains, but it is accessible for larger RVs. The owners say some arrive with white knuckles, but they do make it safely! It looks worse than it is.
WEBSITE: Cove Campground
SEASON: The Cove is open year-round, but the facilities close in the winter due to weather conditions. Activities are offered seasonally as appropriate.
RATES: Rates vary by type of campsite, number of people and amenities desired (electricity), so check the website for current camping rates.
And while they aren't listed as an amenity, the free roaming goats at The Cove are generally friendly and a lot of fun to visit. Just don't feed them! With 3,000 acres, there's plenty for them to eat on their own!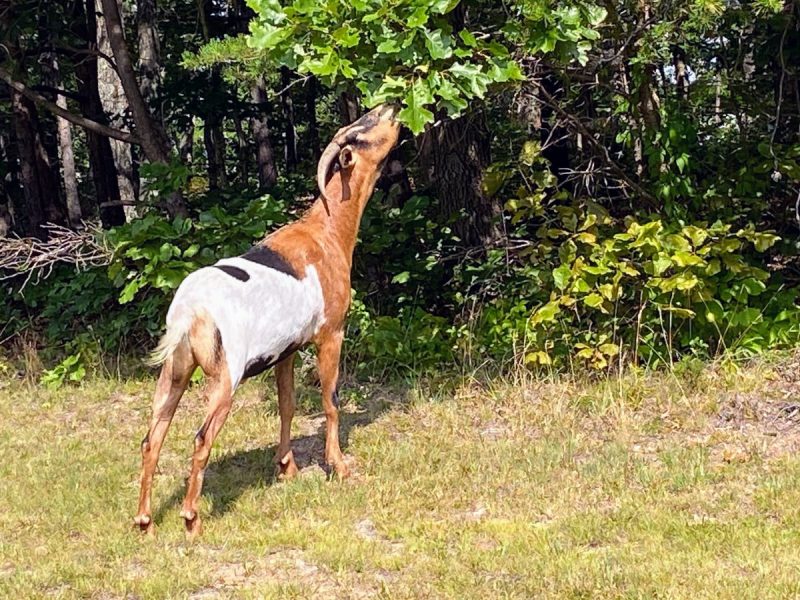 The Cove is a beautiful property for camping in the Virginia mountains.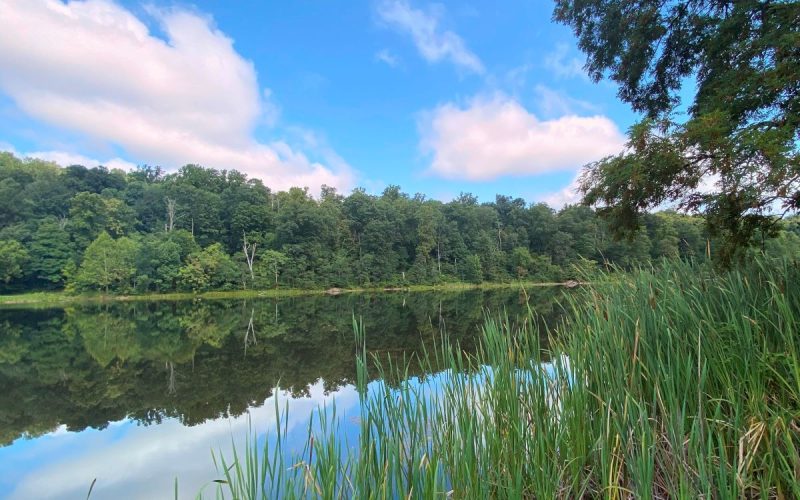 It's open year round for camping, ATV trails, rifle range, hiking, and fishing. From May through September, all activities are available (swimming and boating). Office hours are daily from 9am to 5pm, with extended hours in summer and on weekends.
For a mountain camping getaway filled with adventure, this property is certainly one of the best family campgrounds in the US!
To learn more about the area, visit these sites: