Cruise Wardrobe: What to wear on a Caribbean Cruise
When planning a dream cruise vacation, deciding what to include in your cruise wardrobe can be tough! But never fear! If you're wondering what to wear on a Caribbean cruise, you have come to the right place!
With more than a dozen Caribbean cruises under my belt, I know what to include in my cruise wardrobe. I've learned not to pack too many cruise outfits, and also which cruise outfits I need for shore excursions and formal night!
My husband, however, usually needs some help! He is the cruise wardrobe over-packer in our crew.
But I have helped him know which cruise outfits to include in his cruise wardrobe.
This post is designed with a list of cruise wardrobe items for women, for men and for kids.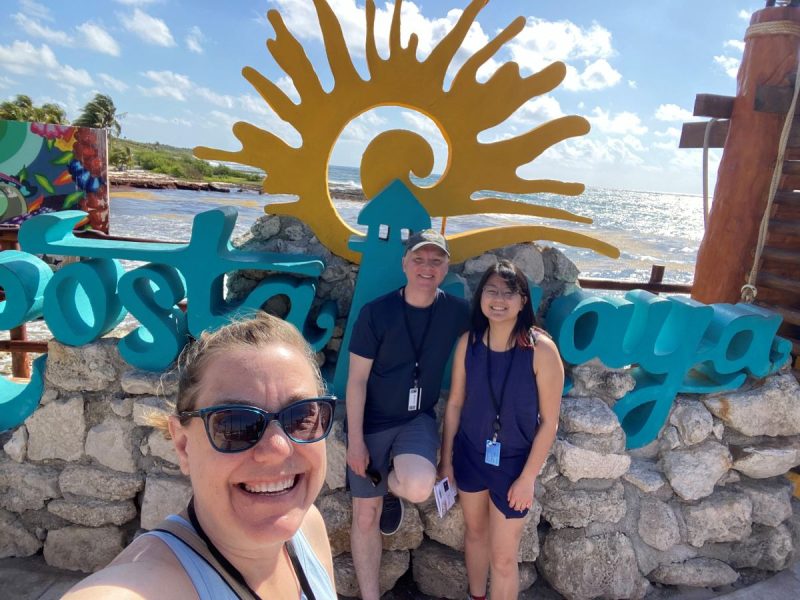 This list is of what to wear on a Caribbean cruise is geared for a weeklong cruise.
Even if you pack all these cruise outfits for a shorter cruise, they will fit in your tiny cruise cabin closet!
Honestly, your cruise wardrobe for a shorter cruise is almost the same, just leave out a couple t-shirts, a pair of shorts and one of the fancy cruise outfits.
What to include in your cruise wardrobe
If you're new to cruising, you might feel like you need a special cruise wardrobe. That might have been true decades ago, but today, it's all about comfort!
Modern, lightweight fabrics make it easier to choose cruise outfits AND pack in less space.
Of course, there are themed dinners — formal nights, 70s night (some cruises), white night (some cruises) and things like that which might require special cruise outfits if you participate.
But, if you don't want to dress for themed nights, you don't have to include those clothes in your cruise wardrobe. It's totally your choice!
Women's Cruise Wardrobe Essentials
When considering what to wear on a Caribbean cruise, use these guidelines to make decisions about which cruise outfits to include easier.
Consider a capsule wardrobe for your cruise. With a capsule wardrobe for a cruise, pick one color palette and build around that. My capsule wardrobe for a cruise builds around the color navy. It's my favorite color to wear, and I treat it like a neutral. Just about everything I wear on a Caribbean cruise is navy or accents navy — shorts, pants, skirts and tops. My dresses are stand-alone items and can be any color, but I still choose dresses that work with the shoes I would wear with a navy wardrobe (silver, gold, tan).
Pack a few pieces of costume jewelry to mix and match throughout the cruise. Leave the irreplaceable pieces at home!
Add layers — you'll want to include a sweater or wrap in your cruise wardrobe for breezy late nights on the top deck or for air conditioned shows in the theater.
Bring gym clothes if you plan to climb the rock wall or work out. The rock wall requires socks!
If you plan to spend any time on the pool deck or in the hot tubs, include two swimsuits in your cruise wardrobe no matter how long your cruise. Alternate days you wear them so they have time to dry between uses!
Pack one pair of dress shoes, a pair of daytime shoes, and gym shoes if needed.
Add on anything you might need for shore excursions — rash guards, water shoes or a hat.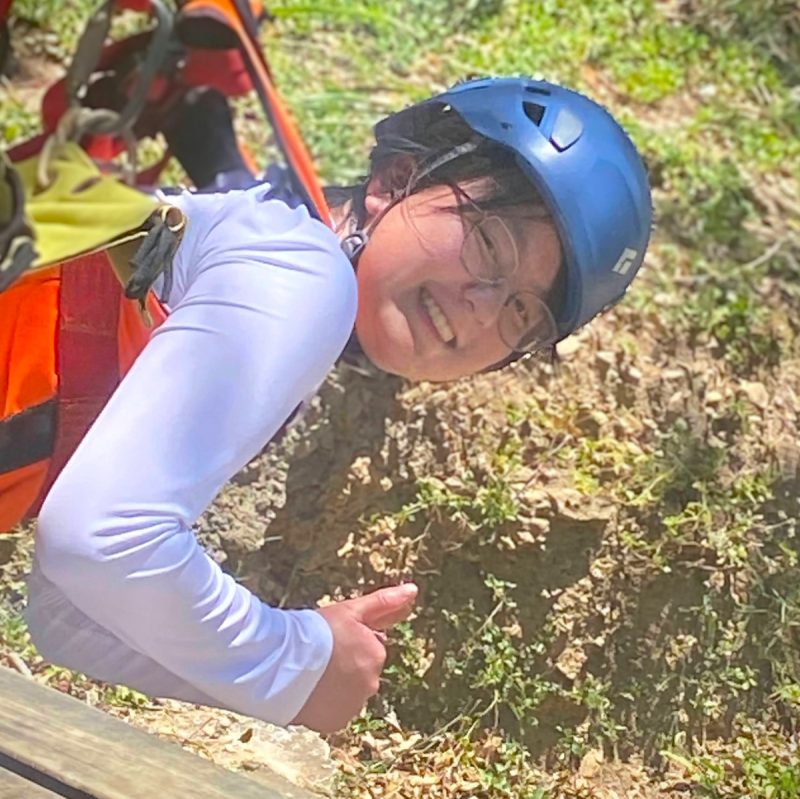 Cruise wardrobe essentials for women that you can find on Amazon:
On my last cruise, I purchased several items for my cruise wardrobe. This clothing is versatile, lightweight and easy to pack!
Men's Cruise Wardrobe Essentials
When thinking about what to wear on a Caribbean cruise, guys have it easy!
Shorts and t-shirts are fairly standard for the men's cruise wardrobe.
If you're used to dressing up or prefer a golf shirt or polos, then substitute those for a few t-shirts.
One thing we do to save space getting my husband's cruise wardrobe into his suitcase is reusing shirts! Basically, whatever collared shirt my husband wears to dinner one evening, he reuses later in the week for a shore excursion. That way, his collared shirts actually get a full day's use and he doesn't have to pack extras!
I read that post on a blog many years ago and would love to credit the genius who came up with the idea! It really works!
Use these guidelines of what to wear for a Caribbean cruise for men. Again, this is for a weeklong cruise:
4 or 5 pairs of shorts — you won't likely wear shorts all day, so they can be reused during the week,
7 to 10 t-shirts — more if you plan to spend a lot of time on the sports deck.
3 pairs of dress pants with three dress shirts for dressier dinners.
Tie and jacket (optional) for formal night to coordinate with one pair of pants.
3 or 4 polo/collared shirts for other dinners.
Two swimsuits.
Dress shoes, sandals and tennis shoes.
Anything you need for shore excursions — rash guards, hat, or water shoes.
Kids Cruise Wardrobe Essentials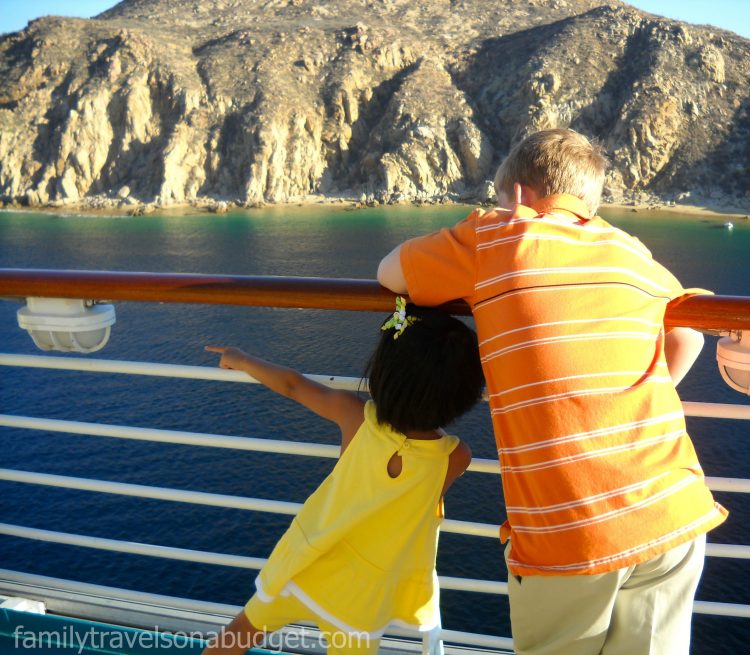 The one thing I really believe in when traveling with kids is let them be kids!
Pack nice cruise outfits for formal night, but something they can be comfortable in. Include seven comfortable cruise outfits (a couple extra for babies), two or three swimsuits, a jacket, sweater or hoodie, and comfortable shoes!
Our daughter lives in a swimsuit with shorts and t-shirt on a cruise ship, and then dresses in a sundress with sweater for dinner. She loves the simplicity! So do we.
I recommend comfortable sandals with a heal strap like these so they don't slip and fall!
When it comes to planning a cruise wardrobe, especially for kids, is let them be comfortable! And, if they WANT to dress up for formal nights, yay for you!
More cruising Resources
We hope this cruise wardrobe guide helps you better know what to wear on a Caribbean cruise! We truly believe that a simple, no fuss cruise wardrobe is the way to go. Less worry for you means more fun!
And, now that you know what to wear on a Caribbean cruise, use these resources to make cruising even better!
START with our FREE DOWNLOADABLE CRUISE PACKING LIST!
These posts will help, too!