Cruising 101: Shore excursions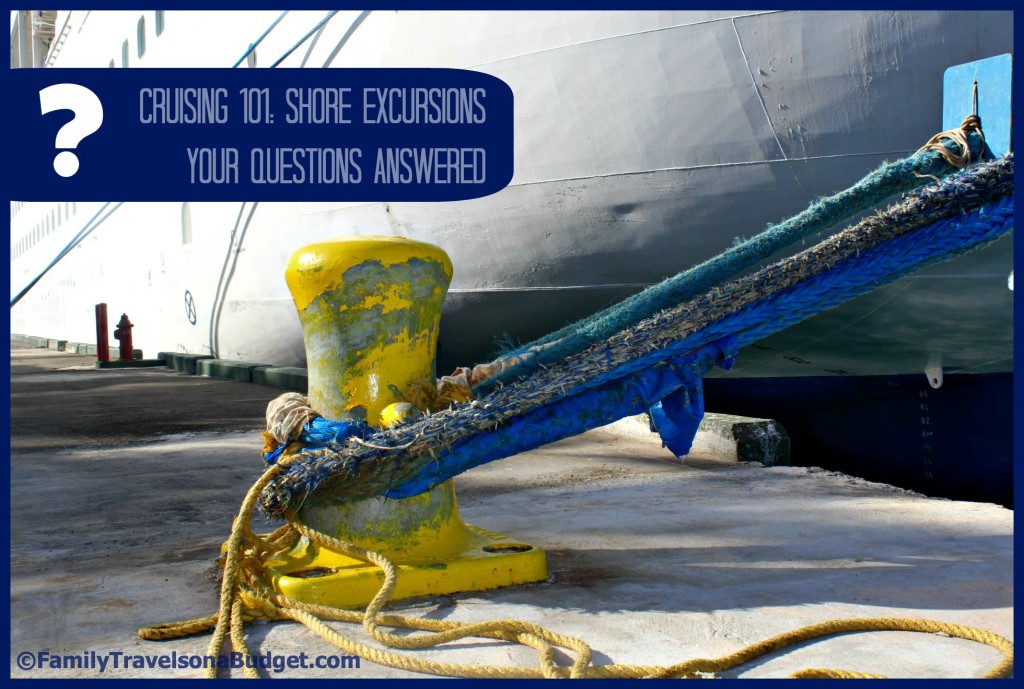 Post updated June, 2019
Other than "what's the best cruise line," the question I am asked most often concerns shore excursions. People want to know the best things to do in port. They want to know whether it's worth it to pay the price cruise ships charge. 
Since no two families are the same, there are no easy answers to questions about cruise shore excursions. This post walks you through the things to consider when planning your own shore excursions. If you have questions, though, please ask! That's what I'm here for.
Save $53 on a Disney World 4-Day Park Hopper! Hop through all 4 parks.
Shore Excursions Q&A
Should we book a shore excursion through the cruise line or can we plan on our own?
I'm starting with the toughest question here, and the answer is…. It depends on your port and your travel comfort level. There is no "one size fits all" answer. We have taken ship sponsored excursions and done our own thing and both are great. These factors provide a good guideline:
• Is the port in a developing or "3rd world country"? 

If yes

, then consider a ship sponsored shore excursion for safety.
• Are you likely to lose track of time? 

If yes

, consider a ship sponsored shore excursion to ensure you make it back on time! When we make independent shore excursion choices, we always strive to be back on board at least one hour before required. That buffer gives us time to get stuck in traffic (It happened on St. Maarten), get lost (It happened in Cozumel), and get stuck in line at the car rental return (It did NOT happen to us, because we had a buffer!).
• Are you comfortable with international travel? 

If

 no

, consider a ship sponsored shore excursion. 

• Is this your first cruise? 

If yes

, consider a ship sponsored shore excursion — at least for the first port.
• Does the ship sponsored shore excursion offer something I can't easily book on my own?

If yes

, consider the ship sponsored shore excursion. We booked shore excursions in Mexico to go zip lining and take a tour of the interior countryside. Neither would have been easy to arrange on our own.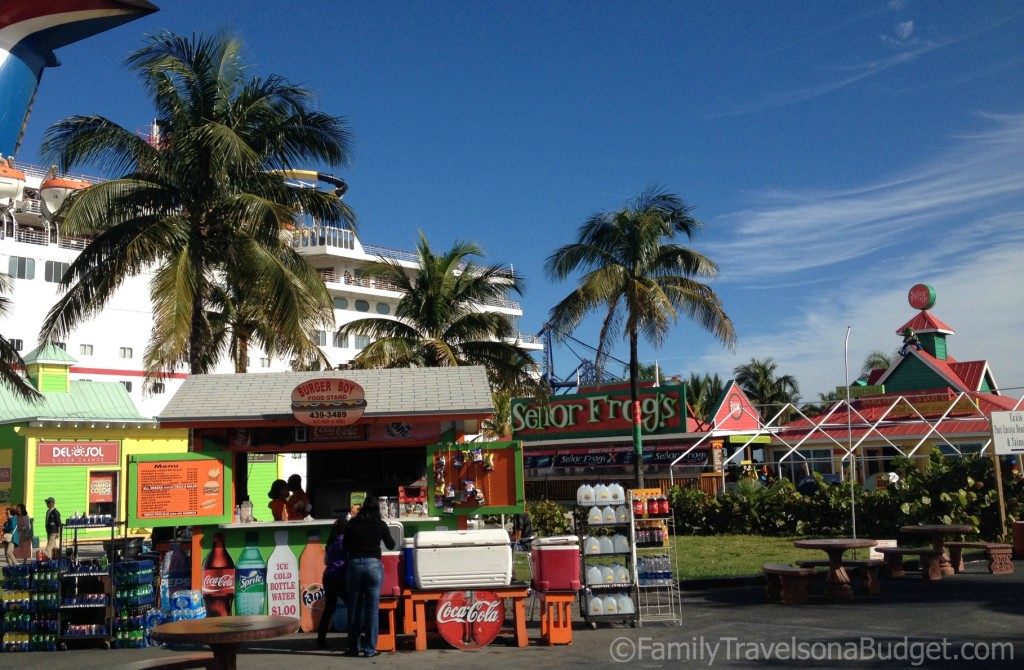 What should we expect when going ashore?
Every time you go on shore, whether for a ship sponsored shore excursion or independent shore excursion, you should take:
Your Cruise ID Card (issued when you checked in) — even kids need their cards to go ashore and return to the ship.
Valid photo ID (driver's license) for all adults — but not your passport!
Passports are required for children who do not have a valid photo ID.
Cash or credit card for purchases. Check the currency requirements for the ports of call on your cruise to see if you need to exchange cash before travel (allow 7-10 business days to do that). Many ports accept US dollars. If you plan on making a major purchase, consider a credit card that doesn't charge foreign transaction fees. Also, if you plan to shop in the straw markets, you'll need cash — take small bills! Negotiate prices!
All items you'll need for shore excursions (sunscreen, towels, etc.)
Because passports are required for kids, be sure you carry your identification in a secure way. I recommend either a fanny pack or an over-the shoulder travel bag. Here are some of my favorites (affiliate link, included for your convenience — click here for full policy):
How does ship disembarkation work for going ashore?
If the ship is docked at port, disembarkation moves fairly quickly. BUT, keep in mind that everyone is going ashore at about the same time. If you have scheduled activities, whether shore excursions or independent plans, plan to line up early. Your Daily Guide will tell you when disembarkation begins and where to go on the ship to disembark. (HINT: Order a room service breakfast if you have an early shore excursion.)
If the ship is tendered, which means you'll take small boats to shore, it takes longer to disembark. Plan accordingly.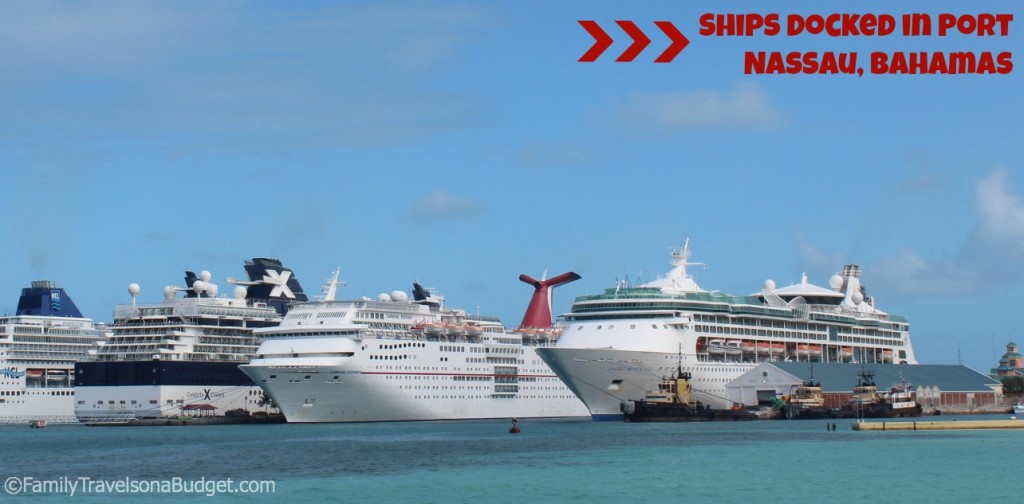 What should we expect on shore?
Every port is different, but expect taxi cab drivers to be pushy. Know where you're going and what to expect in each port (see below) and you can pass by confidently! You can also expect independent "sales people" to be hawking everything from bottled water (don't buy it) to hair braiding and items made of coconut shells. Generally, these are unlicensed sellers and should be avoided. Once you get past the port, stay aware. Just like any congested area heavy with tourists, pick pockets and "beggars" are common.
If taking ship sponsored shore excursions, follow directions to your meeting place. Then, enjoy the day! The ship will not leave until you return, even if you're delayed.
What happens when returning to the ship?
When you return to the ship, every passenger will need their cruise ID card and a photo ID. All bags and purchases will be scanned — just like going through an airport. Each cruise line has its own policy for what you can carry on board (particularly regarding alcohol), but no cruise line will allow drugs, live plants or fresh food to come aboard. Read FAQs on your cruise line's website or your Daily Guide for more information.
What if we don't get back to the ship in time?
On my last two cruises, passengers were late returning to the ship. On the first cruise, the ship waited a short while and the guests finally made it back. They were not allowed to disembark at our second port of call. On the second cruise, the ship waited a short while, but I don't think the passengers made it back.
Cruise policy is that once all guests are expected to be on board, that's it. Guests who make independent travel plans on shore are then responsible to make their own way to the next port where they can rejoin the cruise. Yes… that's frustrating and expensive! Guests on sponsored shore excursions will not be left behind. The ship will wait for you.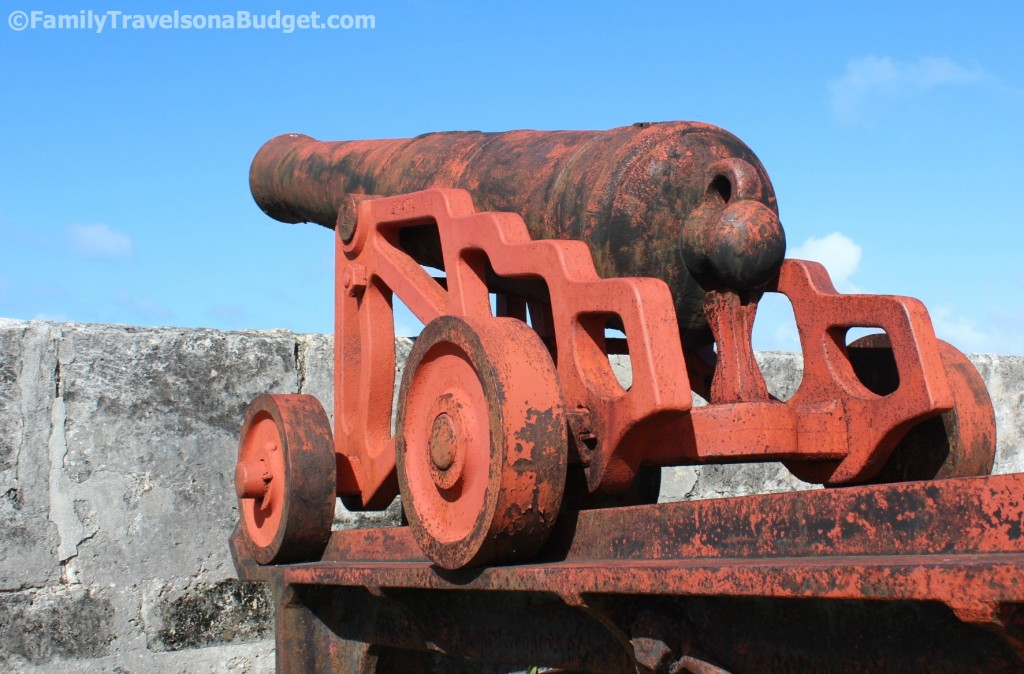 How safe are shore excursion cruise ports?
To check safety and security at any port, check these websites:
US Passports and International Travel — the official United States travel advisory page.
Cruise Critic Ports Overview 
 — this page provides great overall information on each port, including relative safety for travelers.
Use common sense! If you plan to spend the day on shore in a bar drinking cheap beer, have a safety plan!
If you plan to shop, don't wave a wad of cash everywhere. Pickpockets know that distracted travelers make easy targets.
If your gut tells you something's not quite right, then trust it. Instinct is a good thing.
With all that said, though, it's generally safe to explore ports of call. The destinations rely on tourism dollars and know that bad publicity hurts the bottom line. If you are aware of your surroundings and respectful of others, you can expect an enjoyable experience on shore.
Experienced cruisers, what are your favorite shore excursions?
I enjoy active shore excursions like zip lining, snorkeling, and hikes. Others prefer to shop…. Experienced cruisers, which shore excursions are don't miss opportunities? Please share in the comments below — include cruise line, island and shore excursion name if you remember it!