Cruising 101: What are Shore excursions? And are they worth it?
This post may contain affiliate links. Click here to see what that means.
I get asked a lot of questions about cruising: What's the best cruise line? How do I pack for a cruise? AND, Are shore excursions worth it?
The first two questions are answered in other posts:
And this post is all about shore excursions:
What are shore excursions?
Are cruise excursions worth it when booking through the cruise line?
Can I book shore excursions on my own?
Since no two families are the same, the best solution for one family may not be the best solution for another family. This information is provided about what are shore excursions and how to book shore excursions to help you make the best decision for your family!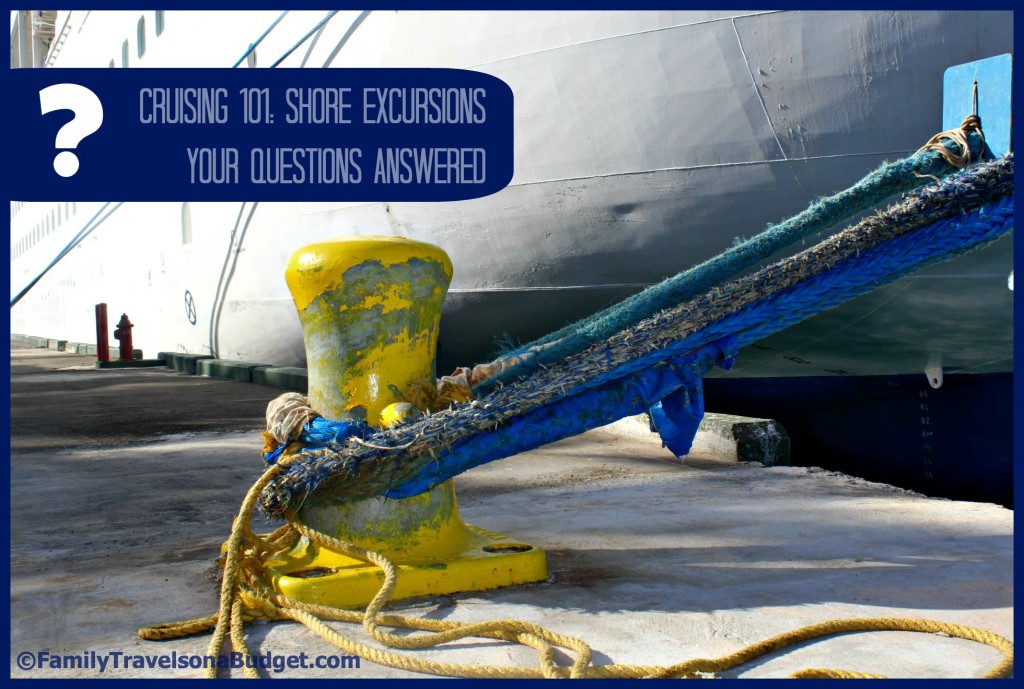 What are shore excursions?
Let's start with the easiest question. What are shore excursions?
Cruise shore excursions are planned activities at cruise ports that highlight the best attractions and/or the culture of the place you're visiting.
Many shore excursions provide an easy, low stress way to see the cultural highlights of a destination like sightseeing bus tours, guided tours of a zoo, museum or historic site or a food tasting tour. This all day guided tour of St. Lucia was an amazing example of a low stress shore excursion. We saw the Pitons (a UNESCO World Heritage site), got to hang out on the beach, enjoyed a locally prepared lunch, tasted a fresh picked banana and swam under a waterfall.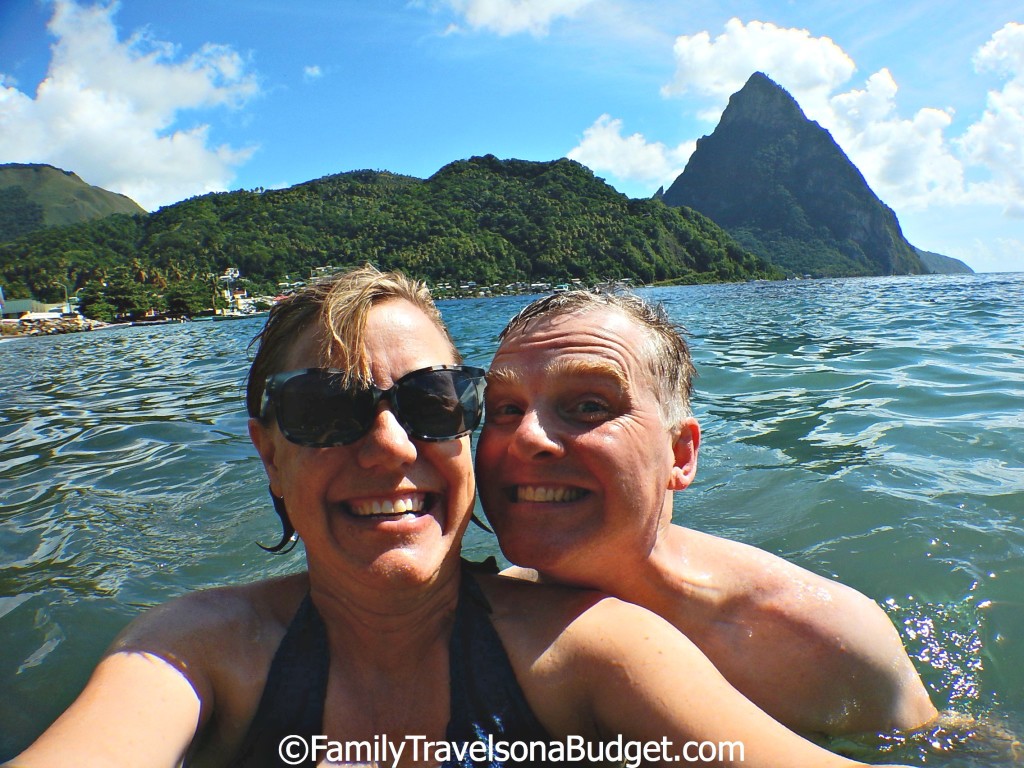 Other shore excursions focus on fun such as zip lining tours through the forest, kayaking and snorkeling adventures, or adventure tours by ATV or Segway, like our VW tour of Cozumel with Omar. These higher energy tours usually include limits on age and physical fitness (no back injuries, not suitable for those who are pregnant, etc).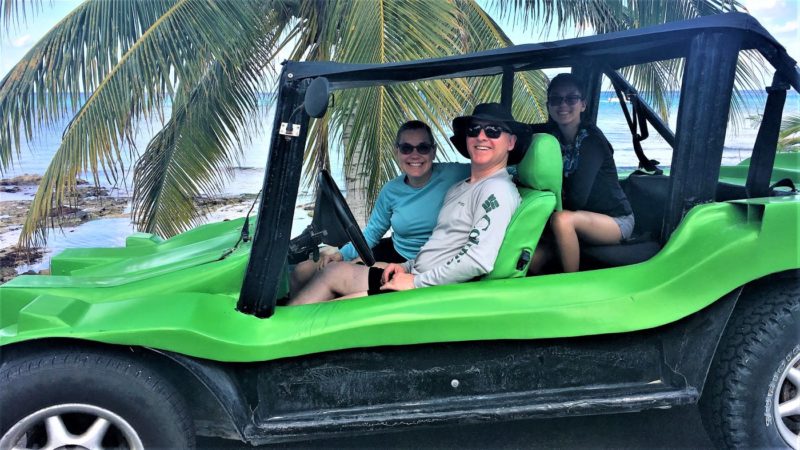 Another popular type of shore excursions usually highlight the water and beaches, whether catamaran boat tours, beach day outings with lunch and beach chairs provided or something similar. One of my favorite beach shore excursions ever was a day at the beach in Nassau, the Bahamas. So relaxing!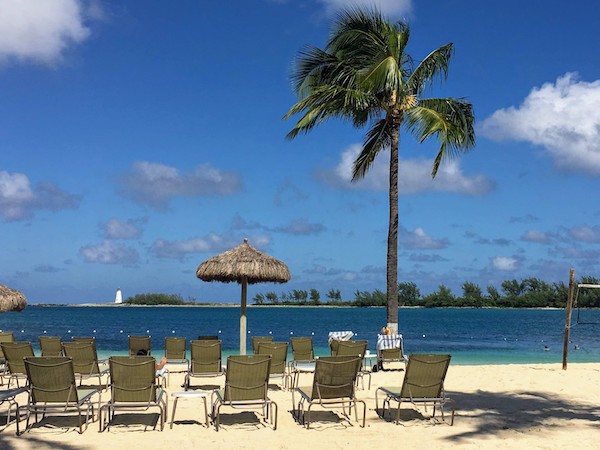 Essentially, when asking what are shore excursions, the simplest answer is that shore excursions are a way to see tourist attractions in the port you're visiting.
Are cruise excursions worth it?
To answer the question are cruise excursions worth it, I am focusing on cruise line sponsored shore excursions.
Cruise excursions booked through the cruise line tend to cost more than if you book a shore excursion on your own. And, people often wonder if cruise excursions are worth the cost.
Questions to consider when deciding whether to book "cruise excursions" through the cruise line:
To decide whether to book a cruise excursion through the cruise line, consider both the port you are visiting and your travel comfort level. There is no "one size fits all" answer.
We have taken cruise excursions several times, and we have taken independent shore excursions. Both are great in the right situation.
Consider each of these questions:
Is the port in a developing or "3rd world country"? IF YES, ship-sponsored cruise excursions may be worth the extra security provided. They are familiar with the area and have worked with locals to provide a safe experience. We took a ship-sponsored shore excursion many years ago in a developing country without issue. But, we heard that some people who went independently were driven up to the mountains by their "independent cabbie" and forced to pay extra to get a ride back to port.
Are you likely to lose track of time? IF YES, consider a ship-sponsored cruise excursion to ensure you make it back on time! When we make independent shore excursion choices, we aim to be back on board at least one hour before required. That time buffer gives us time to get stuck in traffic (It happened on St. Maarten), get lost (It happened in Cozumel), and get stuck in line at the car rental return (It did NOT happen to us, because we had a buffer!). Though infrequent, there are regular reports of people left behind because they didn't return to the ship in time.
Are you comfortable with international travel? 

IF NO, ship-sponsored cruise excursions are worth it. 

While I am generally comfortable planning independent shore excursions in Mexico and the Caribbean, I have been to the region many, many times. I have a passing ability to communicate in Spanish, and I am not nervous about the logistics. But a cruise to someplace in the Mediterranean, where I have never been, would make me nervous. My first cruise to the area, I would choose ship-sponsored cruise excursions.
Is this your first cruise? IF YES, ship-sponsored cruise excursions are worth it for the peace of mind, unless you are already familiar with the region. If you choose to book independent shore excursions, make sure you know what to watch for in port and have a way to watch your time.
Does the ship sponsored shore excursion offer something I can't easily book on my own? IF YES, then ship-sponsored cruise excursions are probably worth the cost. We booked shore excursions in Mexico to go zip lining and take a tour of the interior countryside. Wanting to do both, but not sure how to book them independently in the time we had, it was worth the cost to book through the cruise line.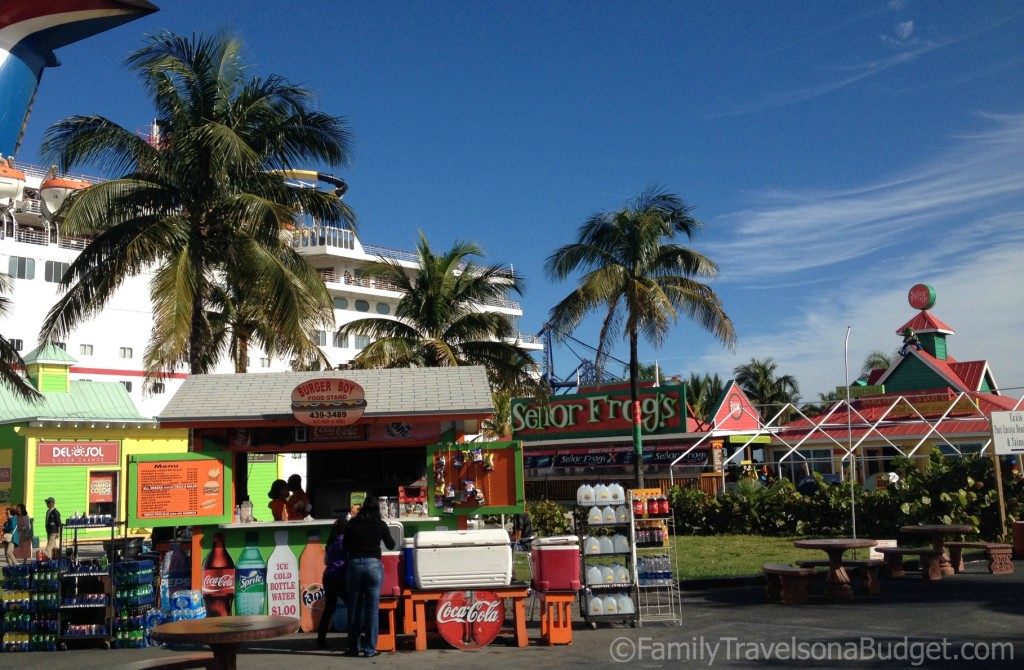 Can I book shore excursions on my own?
Well, you can probably guess the answer here. Yes, you can book shore excursions on your own. But, there are some advantages to paying the premium through the cruise line to consider.
First, when the cruise line offers shore excursions, they also provide a meeting place and ensure you get off the ship in time to meet your tour guide.
When you book independent shore excursions, you usually save money compared to cruise excursions, but you also have to arrange your meeting place and make sure you can get off the ship in time. When the ship is docked, this is rarely an issue. But, when the ship is tendered (drops anchor so that you have to be transported to shore by boat), it's a little more difficult.
We have booked many independent shore excursions without having trouble getting back to the ship in time.
Second, the weather or an unexpected change of itinerary happens. If you have booked shore excursions through the cruise line, your shore excursions are automatically refunded OR rebooked if that's a possibility.
When you book your own shore excursions, it's up to you to make sure you cancel the excursion properly and/or reschedule it. It seems that independent shore excursions understand this issue, and many have made it very easy to cancel if the ship's itinerary is changed. Just read the fine print before you book your shore excursions to understand the expectations.
If you're comfortable and willing to do a bit of legwork, you might find that independent shore excursions are worth it.
Cruising 101: How do shore excursions work?
This section is for first time cruisers, or those who want a refresher course.
Here's what to expect in port when you have shore excursions.
THINGS TO TAKE ASHORE:
Whenever you leave the ship, you need a Cruise ID Card for everyone in your group and a valid photo ID (for all adults). Some ports now require a passport to go ashore, and the cruise line will tell you.
Here's a quick list of things you need when you go on shore excursions.
Your Cruise ID Card (issued when you checked in) — even kids need their cards to go ashore and return to the ship.
Valid photo ID (driver's license) for all adults — but not your passport!
Passports in some ports.
Cash or credit card for purchases. Check the currency requirements for the ports of call on your cruise to see if you need to exchange cash before travel (allow 7-10 business days to do that). Many ports accept US dollars. If you plan on making a major purchase, consider a credit card that doesn't charge foreign transaction fees. If traveling abroad, be sure to notify your credit card company to let them know where you're going so that transactions are not declined.
All items you'll need for shore excursions (sunscreen, towels, etc.) When you book shore excursions, there's usually a list of needed items — and things you are not allowed to take — included in the description. Some Caribbean islands and Mexican shore excursions now require REEF SAFE sunscreen to protect the habitat.
When traveling in the Caribbean, I strongly recommend that you carry identification in a secure way, with RFID protection and secure zippers to deter pickpockets. Here are some of my favorite travel bags from our partners:
HOW SHORE EXCURSIONS WORK:
Years ago, once the ship docked, everyone was allowed to leave the ship at the same time, a first-come, first-served approach.
Now, people with ship-sponsored cruise excursions usually get to leave the ship before those who book independent shore excursions. When tendering (a small boat takes you to shore), this is especially true because the process is a bit slower.
Check the daily cruise guide for specific details. Most ship-sponsored cruise excursions meet in the theater and leave the ship together. Others may leave the ship when time designates.
Once you have left the ship, expect cab drivers and independent tour operators to be nearby and a bit pushy. Just ignore them and head wherever you are going. If you need help, port officers and tourism officials will be there to help.
Also, stay aware. Pickpockets will be looking for distracted and unsuspecting vacationers, just like any other congested area heavy with tourists.
Once you get to your tour guide, enjoy your shore excursion and be mindful of the time to return to the ship.
RETURNING TO THE SHIP AT THE END OF THE DAY:
When you return to the ship, every passenger needs to show their cruise ID card and photo ID without sunglasses. All bags and purchases will be scanned, just like going through an airport.
Each cruise line has its own policy for what you can carry on board (particularly regarding alcohol), but no cruise line will allow drugs, live plants or fresh food to come aboard.
Read FAQs on your cruise line's website or your Daily Guide for more information.
WHAT HAPPENS IF YOU DON'T GET BACK IN TIME?
Cruise ships pay fees and taxes for port time, essentially renting their spot at the dock. If they don't leave port on time, they pay a fine of some sort. I don't know the numbers, but I can imagine it's expensive!
They also hire tugboats and such to ensure safe passage out of shallow, and sometimes narrow, waterways on their way back to sea.
They don't really have a choice except to leave port on time. So, that means if you aren't there, you will be left behind.
On my last two cruises, passengers were late returning to the ship. Their names were announced over loudspeakers across the ship several times, before it was actually time to leave port, but after we were supposed to be back.
On the first cruise, the ship waited a short while and the guests finally made it back. They were not allowed to disembark at our second port of call. Let me tell you, there was lots of gossip about that!
On the second cruise, the ship waited a short while, but I don't think the passengers made it back.
Cruise lines are very clear with this policy: It is 100% the passenger's responsibility to be back on board in time. Guests who make independent shore excursions are 100% responsible to get back to the ship in time. The tour operator is not responsible. The cruise line is not responsible.
Of course, reputable tour operators know this and will ensure you are back in time. You just need to make sure you choose your shore excursions carefully. I've done independent shore excursions from St. Lucia to Mexico with no problems. The tour operators were always professional and ensured we got back to the ship in plenty of time.
Guests on ship-sponsored cruise excursions do not have to worry about a thing. Your shore excursion "guarantees" the ship will not leave you. So, while you pay more, that extra fee is like "insurance."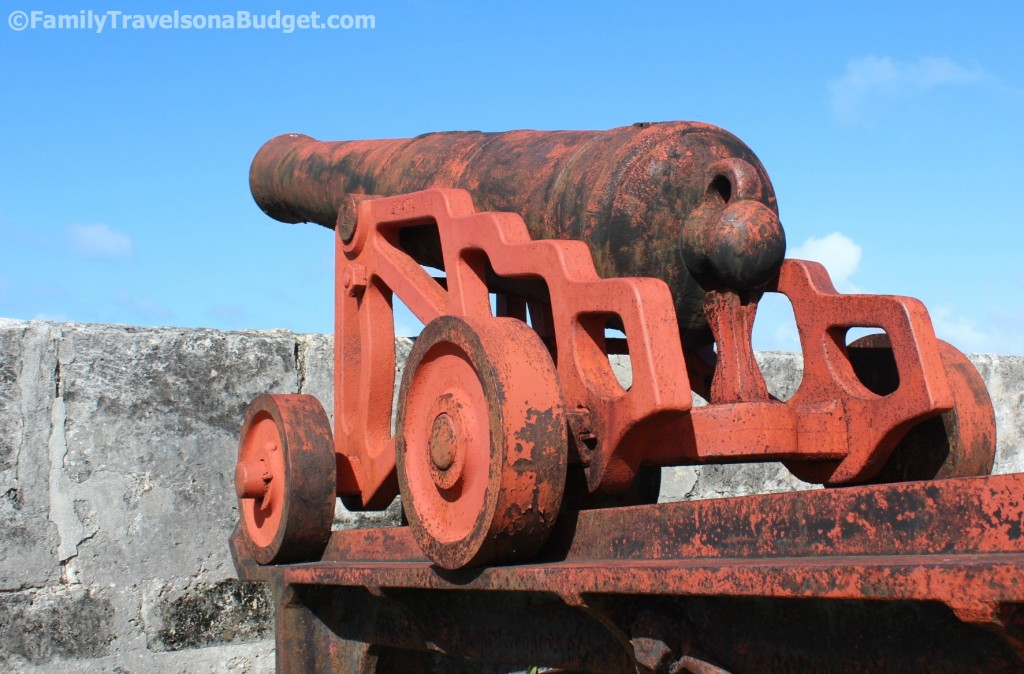 Staying safe on shore excursion days
Some people are nervous about leaving the ship for shore excursions. But, safety in cruise ports is not unlike safety anyplace unfamiliar you might go.
Use common sense!
If you plan to spend the day on shore in a bar drinking cheap beer, have a safety plan!
If you plan to shop, don't wave a wad of cash everywhere. Pickpockets know that distracted travelers make easy targets.
If your gut tells you something's not quite right, then trust it. Instinct is a good thing.
With all that said, though, it's generally safe to explore ports of call.
These destinations rely on tourism dollars and know that bad publicity hurts the bottom line. If you are aware of your surroundings and respectful of others, you can expect an enjoyable experience on shore.
Shore excursion reviews and recommendations
Before closing out this post, here are the best shore excursions we have taken. I'll keep adding to this list as I take more cruises!
These are our recommendations based on our personal experience or our knowledge of professional tour operators. Be sure to review each shore excursion carefully before you book it to make sure you know what to expect, where to meet the tour guide, and refund policies.
The Bahamas
Cozumel, Mexico
St. Lucia
And there you have it. Are shore excursions worth it? YES! One of the best things about cruising is the opportunity to see new places and discover different cultures. Are cruise excursions worth it? When talking about ship sponsored shore excursions, the answer is both yes and no, depending on the traveler and the port.