The best Cozumel Shore excursions for your Mexico vacation
Whether you're looking for Cozumel shore excursions for your Caribbean cruise or planning a Mexico vacation to the Cozumel area, there are so many things to do in Cozumel!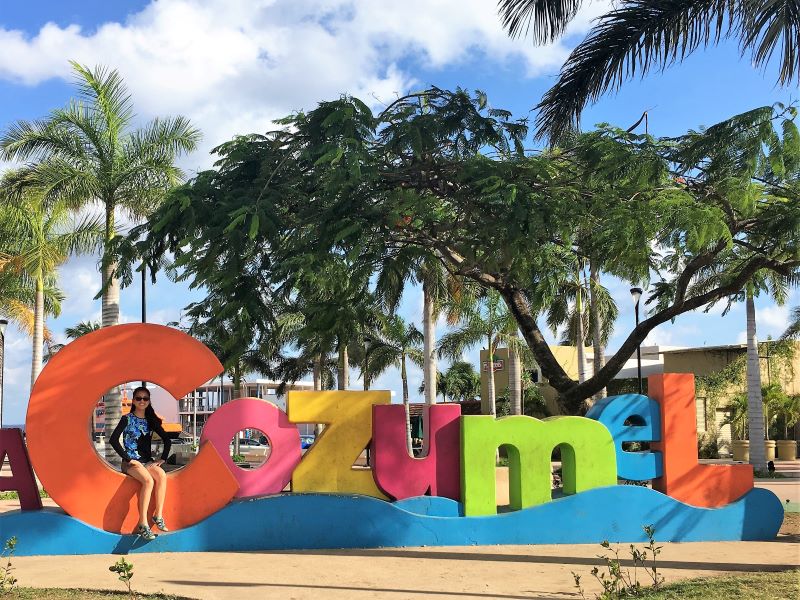 Cozumel is an island just off the coast of Mexico, close to the popular tourist areas of Tulum, Cancun and Playa del Carmen.
When planning a Mexico vacation or western Caribbean cruise, consider these tours — among the best excursions in Cozumel.
Cozumel beach excursions
Picture yourself relaxing on Cozumel beaches, with the tropical breeze and Caribbean blue sea. Sound perfect? How about Cozumel beach excursions that include things like food and drink, lounge chairs and umbrellas?
If you answered yes, then the beaches in Cozumel should be high on your Cozumel excursions list! Here are some great Cozumel shore excursions to consider.
Cozumel Private Beach Pass at Chankanaab Marine National Park . This tour to one of the private beaches in Cozumel with limited access means fewer crowds and more relaxation. Enjoy the tropical breezes from your beach lounger or hammock, swim in the pool and take a snorkel excursion led by PADI guides. Kayaks, all snorkel gear, an open bar and all-day food buffet are included. This beach excursion sells out early, so book ahead. Click here to learn more.
Cozumel: Two-Reef Snorkel Tour and Playa Mia Beach Day. This popular five Cozumel beach tour includes a scenic boat ride along the coastline and a snorkel excursion (gear provided) at two popular reefs off the coast of Cozumel. After that, you'll enjoy lunch and relaxed beach time at Playa Mia before the 50 foot catamaran returns you to the cruise port. This Cozumel excursion is not available on Sundays — and it is likely to sell out early. Click here to learn more.
Cozumel: Chankanaab Park Day Pass and Snorkeling. This highly rated shore excursion takes you to the Chankanaab reef barrier a snorkel excursion (gear provided) and beach day. A children's playground on the beach lets kids play while parents relax. Park admission is included so you can visit crocodile exhibits, walk through the botanical gardens surrounded by Mayan replicas, or just have fun watching the sea lion show. Click here to learn more. Click here to learn more about this economical excursion for families.
Cozumel: Dance & Salsa at Playa Mia. Learn to make salsa to enjoy with authentic Mexican tacos and margaritas. Follow that up with a salsa dance lesson before relaxing at the beach at Playa Mia. To learn more about this "taste of Cozumel," click here.
Cozumel adventure tours
If you prefer adventure to relaxing beach days, there are many Cozumel shore excursions to choose from! Whether you want to zip line through the forest canopy or scuba beneath the sea, there's lot to choose from. Check out these Cozumel adventure tours to find your perfect one!
Cozumel ATV Adventure to Jade Cavern. Drive your own ATV on a tour through the heart of Cozumel's jungle. Narrow paths make for a wild — sometimes muddy — ride, where you can test your ATV skills. A stop at Jade Cavern lets you soak in the beauty discovered in Cozumel's interior. Click here to learn more about this is a 3.5 hour tour.
Cozumel Zip Line Adventure at Chankanaab Park. This excursion begins at Chankanaab Park, a short taxi drive from the port. (Follow signs to the port taxi stand and they'll take it from there.) You can choose from a 4, 6 or 7 zip line tour with suspended bridges to add to the challenge. When you're done, unwind on the beach before taking a cab back to the ship. Click here to learn more about this tour.
Cozumel Thriller Jet Boat Adventure. Fly across the turquoise waters of Cozumel on a thriller jet boat. Your captain will execute stomach-churning maneuvers that get your adrenaline pumping on this unforgettable boating experience. Transportation to and from the excursion is included. Click here to book this adventure tour.
Cozumel Mayan Laser Tag Adventure at Chankanaab Park. This is a great choice for active families and groups. Take a short taxi ride to the entrance of Chankanaab Park (not included), then enjoy a laser tag battle with your group. The high-tech gear can be programmed depending on the age and skills of each player making it fun for all ages and levels of experience. Afterward, enjoy the park and beach before taking a taxi back to the cruise port. Click here to learn more.
Cozumel tours on land
Your first thought on a Cozumel shore excursion might be a snorkeling adventure, beach day or boat tour. Makes sense since Cozumel is an island. BUT, there are a lot more things to do in Cozumel — on land! Check these out.
Historical Walking Tour of San Miguel with Lunch. Learn the history of San Miguel and Cozumel on this walking tour of this famous port town. The tour begins with a stroll to the main plaza downtown, where you'll find the Mexican flag monument, the Cozumel Clock Tower, and the island's first City Hall. Along the way, a professional guide will take you to a local museum and a tequila tasting, answering your questions along the way. The tour ends at the Choza Restaurant where you will enjoy a traditional Cozumel style lunch and refreshments. Click here to learn more about this 3 hour tour.
Amazing Cozumel Race: Scavenger Hunt/Sightseeing Tour. If you're a fan of The Amazing Race television show, you'll love this excursion. Teams assemble at the starting location to receive their first clue. Each clue sends you someplace else in the city where you'll find new surprises as you race the clock and other competitors. At the finish line, everyone gets snacks and beverages and winners get medals. This is one of the highest rated land tours in Cozumel. Click here to learn more about this half day adventure.
Cozumel Island: Half-Day Private Jeep Tour and Eco Park. Enjoy a private, six hour tour in an air conditioned Jeep as you explore two of Cozumel's eco parks: Punta Sur and Chankanaab. This tour includes an English speaking guide who shares the island's history, museum admission, snorkeling, a traditional lunch at the beach club, a full cooler of beverages and much more! Click here to learn more about this six hour Cozumel tour.
Cozumel Food Tours: Eat where the locals eat! This three hour tour takes you on a food journey through San Miguel. You'll enjoy home-cooked Yucatecan food, sample Latin American empanadas, visit a traditional Mexican marketplace and learn about traditional Mexican cuisine. This tour takes you away from the touristy restaurants to experience authentic dishes where island locals dine. Click here to learn more about this food tour of Cozumel.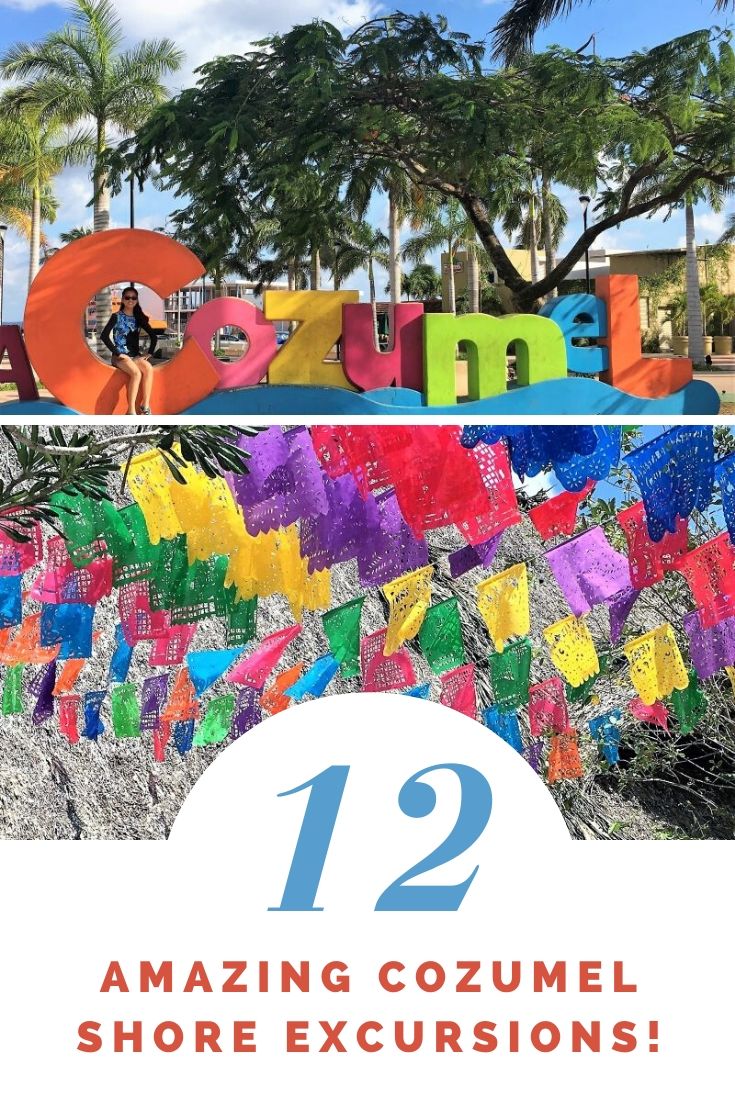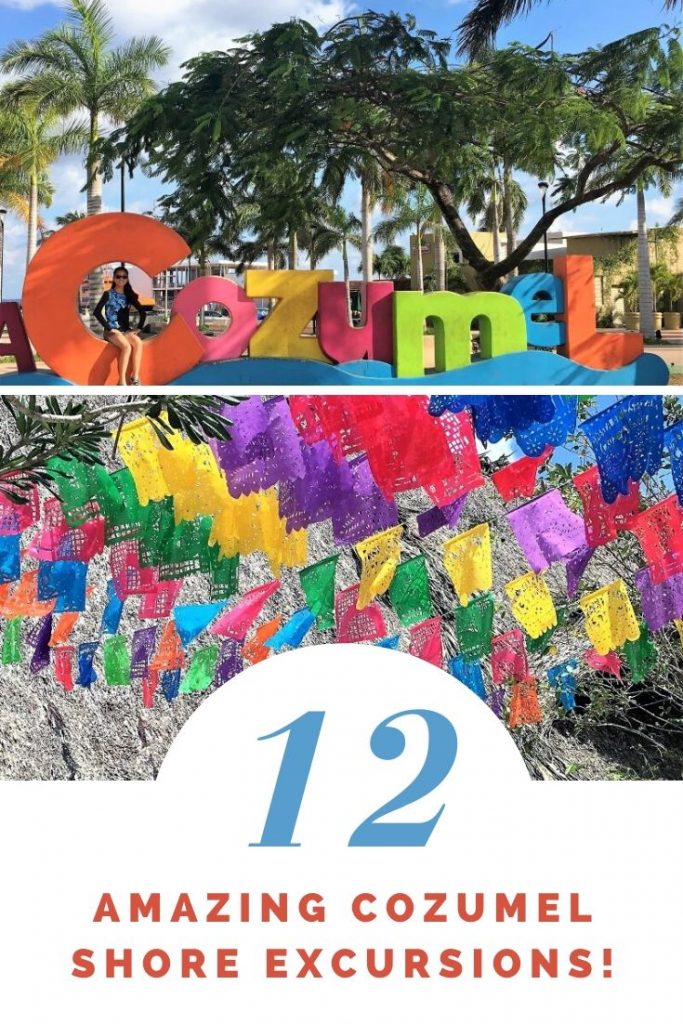 Whether you're visiting Cozumel on a Mexico vacation or planning a Cozumel shore excursion for your cruise, it's a beautiful island rich in history and natural beauty. We hope this list of Cozumel shore excursions gives you some great ideas for your vacation.
If you liked this post, you'll also enjoy: