Cruising: Worth the investment?
This post may contain affiliate links. Click here to see what that means.
When comparing the cost of a cruise to other vacation options, people question whether cruising is worth the investment. Answering the question is actually a bit complicated. It goes back to the questions of where you want to go and what you want to do.
The traveler wanting to relax and unwind could certainly accomplish this on a cruise. After all, every meal is provided — snacks too. Entertainment abounds, shows, magicians, comedians, and more. For those not interested in Broadway style shows, the pool and sun deck offer places to snooze and tan. However, when not attending shows remember cruise vacations include the cost of entertainment so this might be an expensive way to relax.
The adventurer, wanting to explore the world and see new places, can certainly accomplish this on a cruise. Itineraries visit destinations all over the world: Greece, China, Hawaii, the Caribbean, New England and Alaska. Stopping at various ports, cruisers get a taste of different cultures everywhere they go.
On one cruise trip that included the island of St. Maarten/St. Martin, we rented a car and drove the outer ring of the island. We visited beaches north, west, south and east. We saw rural schools with chickens running wild on the playgrounds, homes made from scrap metal and mansions. We stopped in at the Butterfly Farm (La Ferme des Papillons)We tasted the cuisine from different towns on both sides of the island. Certainly, we enjoyed our day. However, there's so much more to the island than just the little taste we got. For the adventurer who wants to embrace a culture, one day might not be satisfying. 
The social butterfly, who enjoys meeting new people and sharing time and space, is perfectly suited to cruising. Spending consecutive evenings at the same table with the same people provides an opportunity to meet people from around the globe. The social vibe of evening shows, dancing lessons, and karaoke provides entertainment is perfect for those with outgoing personalities.
Family cruises, particularly those offered by Royal Caribbean and Disney Cruise Line, offer something for everyone. Their children's programming allows kids of various ages to play, explore, do crafts and watch movies with peers… like a summer camp at sea. Royal Caribbean offers excellent teen programming, especially for those who enjoy sports!
On their first cruise, our sons were three and six. They each loved the activities and adventures the Disney program offered. On our last cruise, our daughter – seven years younger than her nearest sibling – enjoyed a day of planned activities while we went zip lining in Cabo. Too young and small to go zip lining, she had fun while our teen boys experienced the adventure they most wanted.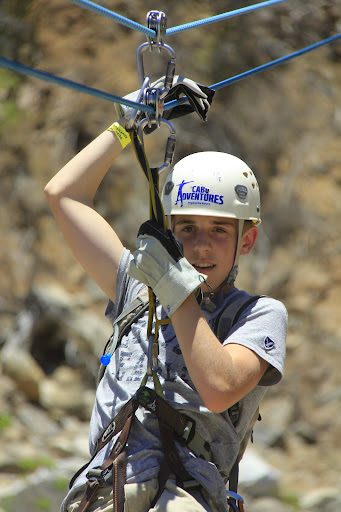 The oldest, ziplining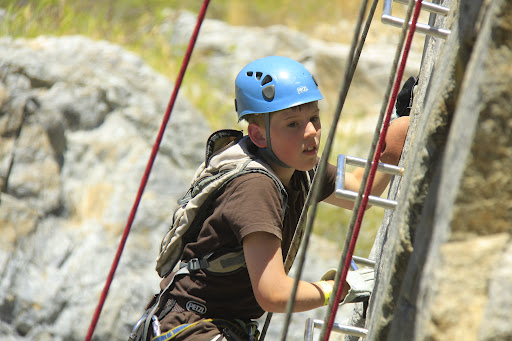 The second, concentrating on the climb to the next line
Tips to decide on the best cruise for you
Do the activities and atmosphere on a cruise ship meet your goals?
Are you traveling with a number of people of different ages and interests?
Does having your dining decisions made for you help you relax?
Are you ready to get a taste of other cultures?
Cruising is not always our vacation of choice, though our family does love to cruise. When we are looking for relaxing fun and entertainment without needing to make decisions after arrival, we choose to cruise.