Things to do in Orange Beach AL with Kids
Living near the North Carolina coast, I am spoiled by family friendly beaches and laid back vacations. I didn't expect my trip to Alabama's gulf coast to be much different. Alabama, you surprised me!
If you, like me, have not considered a vacation on Alabama's Gulf Shores or Orange Beach before, I've got 10 reasons why you should!
This was a hosted visit, but all opinions are my own. Our family is already planning a return visit.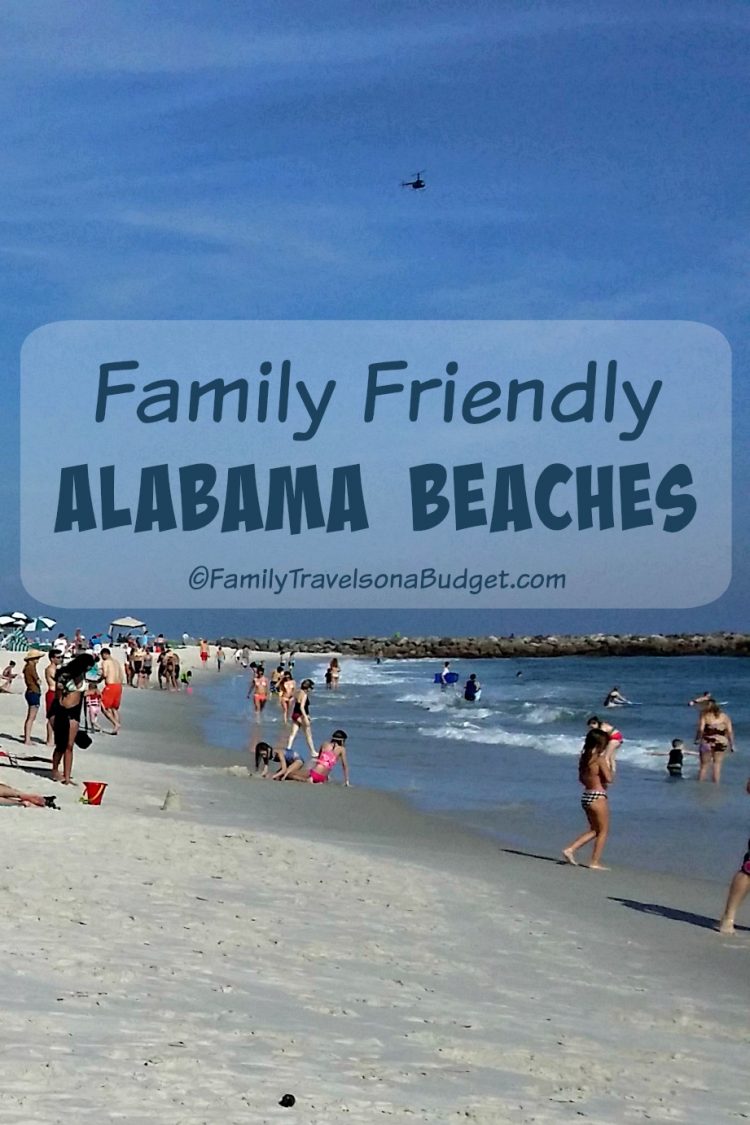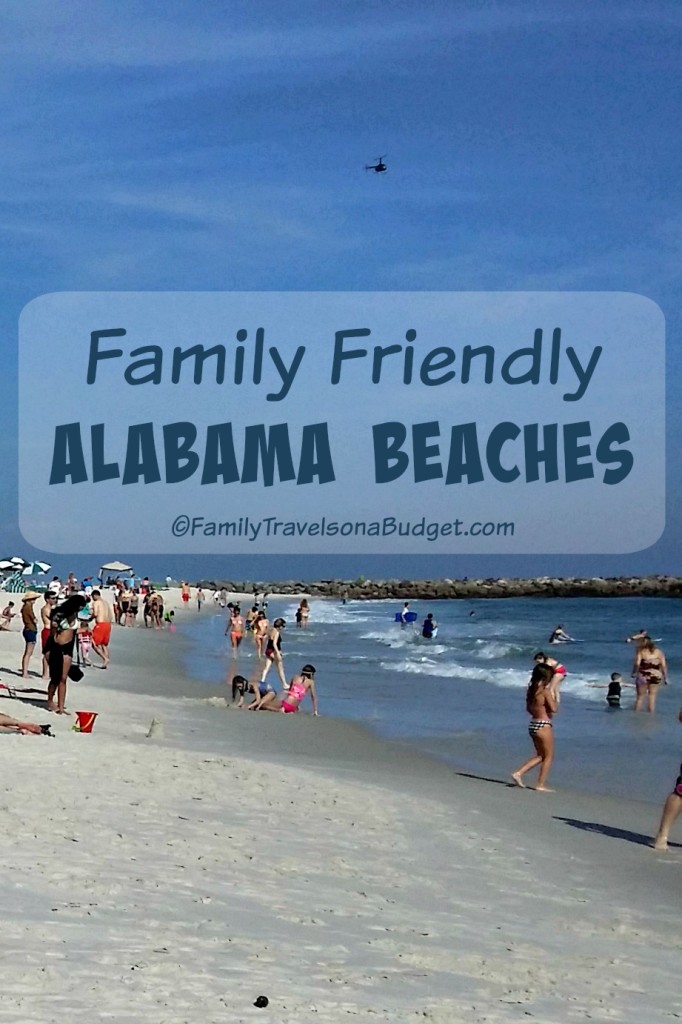 Ten reasons to visit Alabama beaches
10. Wide sandy beaches! A picture is worth a thousand words…. so I'll leave it at that!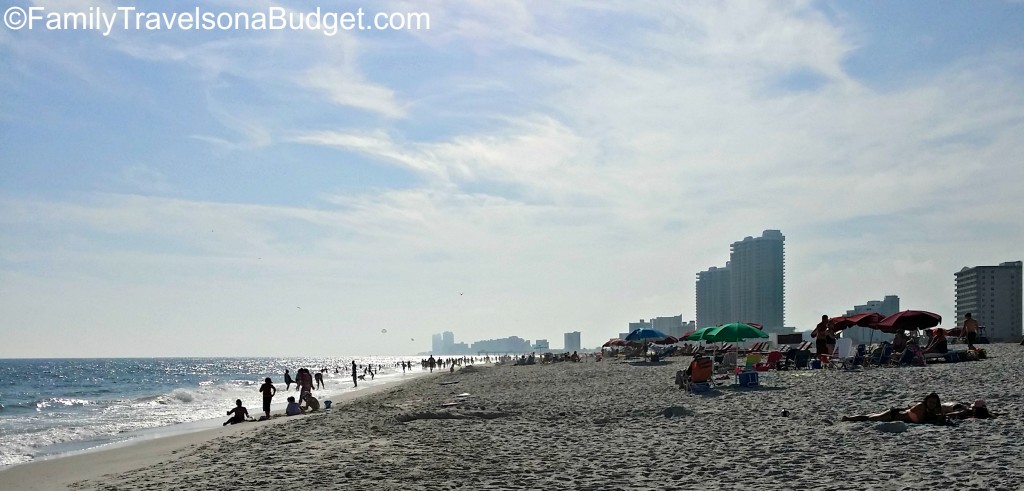 9. Lots of housing options! Orange Beach rentals include everything from hotel chains to luxury beachfront condominiums and beach houses. Whatever type of Orange Beach vacation rentals you want, you'll find them here. The neighboring town of Gulf Shores has all sorts of beach vacation rental options too. Next trip, I hope to try the Gulf Shores condos for a different type of vacation.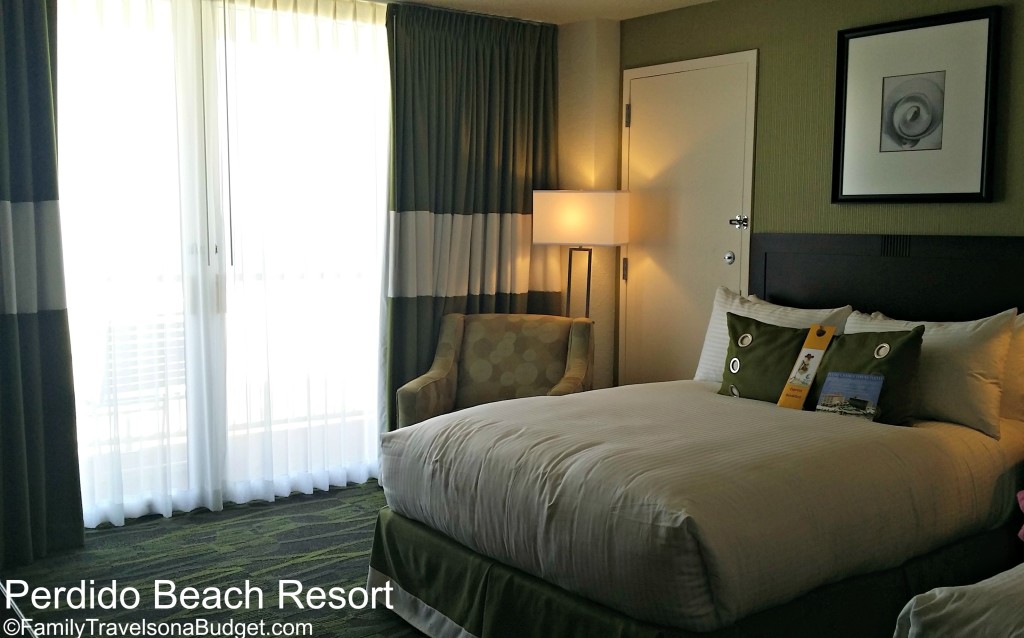 8. Ice cream! We enjoyed Matt's Homemade Ice Cream — adults should try the Old Dutch Espresso, a coffee ice cream with chocolate swirls and chocolate covered roasted espresso beans. You can give it to kids, too, but I'm not responsible when they bounce off the walls!
7. The Little Zoo that Could! Though it's small, the Alabama Gulf Coast Zoo exhibits let guests get close to the animals. Allow two hours minimum to visit, though I recommend 3!
Read our review: The Little Zoo that Could
By the way, this little zoo was featured on Animal Planet after heroic efforts to save the animals from Hurricane Ivan:
Save up to $43 on LEGOLAND Florida Resort tickets!
THE LITTLE ZOO THAT COULD is the real-life story of the Alabama Gulf Coast Zoo, damaged by hurricanes in 2005 and struggling to reopen before the next tourist season. Every episode shows staff handling animals, introducing new animals and habitats, and feeding and caring for zoo residents. Zoo Director Patti Hill evacuated most of the animals to her personal property farther inland when high winds were threatening; she's the center of the efforts to get the zoo back on its feet. Some episodes focus more on general zoo maintenance and upkeep, but most follow the struggling zoo's attempts to recover from the hurricanes. The zoo gets donations, but staffers still worry about having enough money to keep the facility open and repair the animal habitats.

6. Truly a family friendly destination! I was astounded by the family atmosphere here. We met families like ours — dad, mom and kids. We also met cousin groups, families with the grandparents in tow, and groups of families traveling together. The whole week, we ran into only one college group traveling for spring break. The Alabama beaches really are family focused!
Read our tips for a family friendly vacation at Gulf Shores and Orange Beach!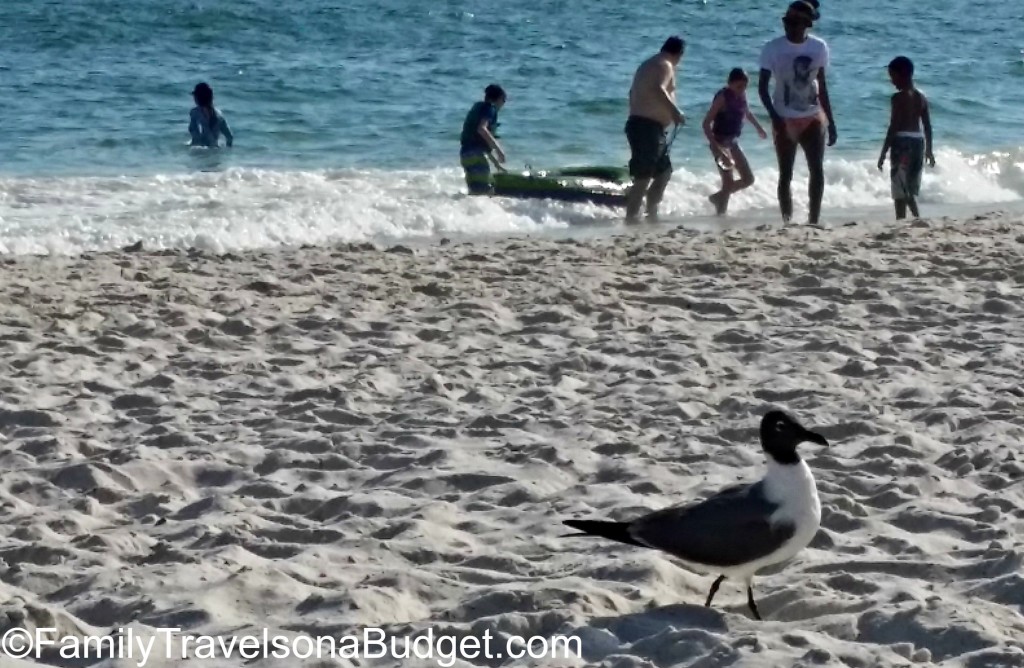 5. "Warm" Caribbean water! I say "warm," but in April, that's strictly in comparison to my beloved Carolina beaches. The gulf waters were about 20 degrees warmer than the water at home, warm enough to play in for a while, but not exactly summer ready!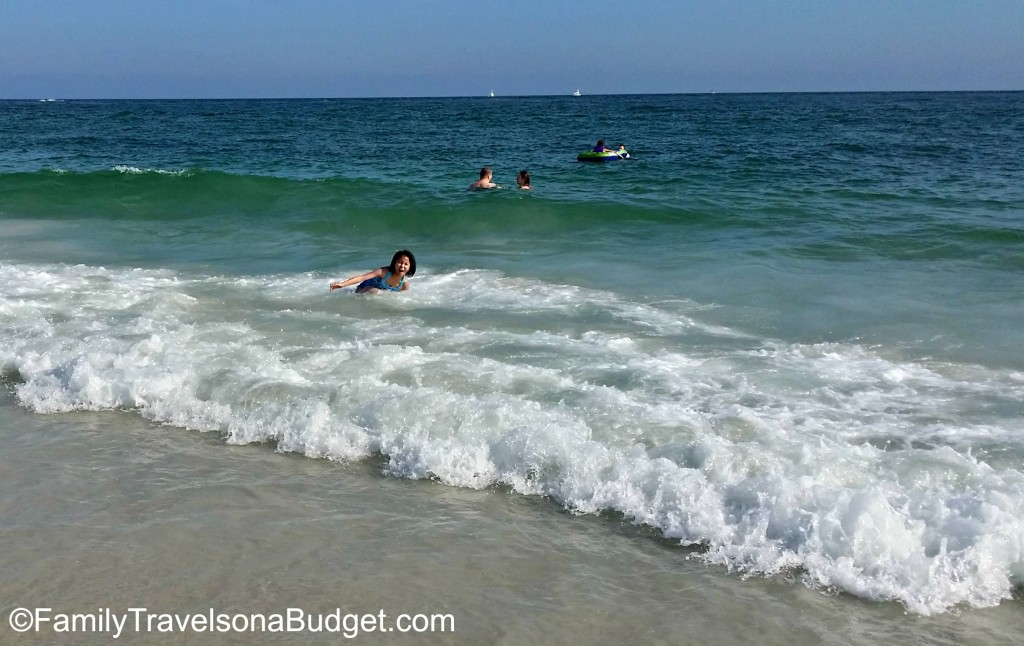 4. Kid friendly restaurants! These could count separately as three reasons to visit Alabama beaches, but to stick to ten reasons to visit, I'll lump them together. The Gulf, Tacky Jack's and Lulu's restaurants are geared for families. I've never seen anything like them. All three offer sandy beach play areas for kids with lots of other activities. My daughter quickly figured out that going early to get our names on the list meant more fun for her.
Save up to $43 on LEGOLAND Florida Resort tickets!
At Tacky Jack's, we climbed to the rooftop deck and watched the sun set. She played in the sand, crawled through the tunnel and enjoyed the views from the dock. (We got the Mexican Garbage — a huge mound of nachos with a ton of toppings and it was plenty for dinner for three!)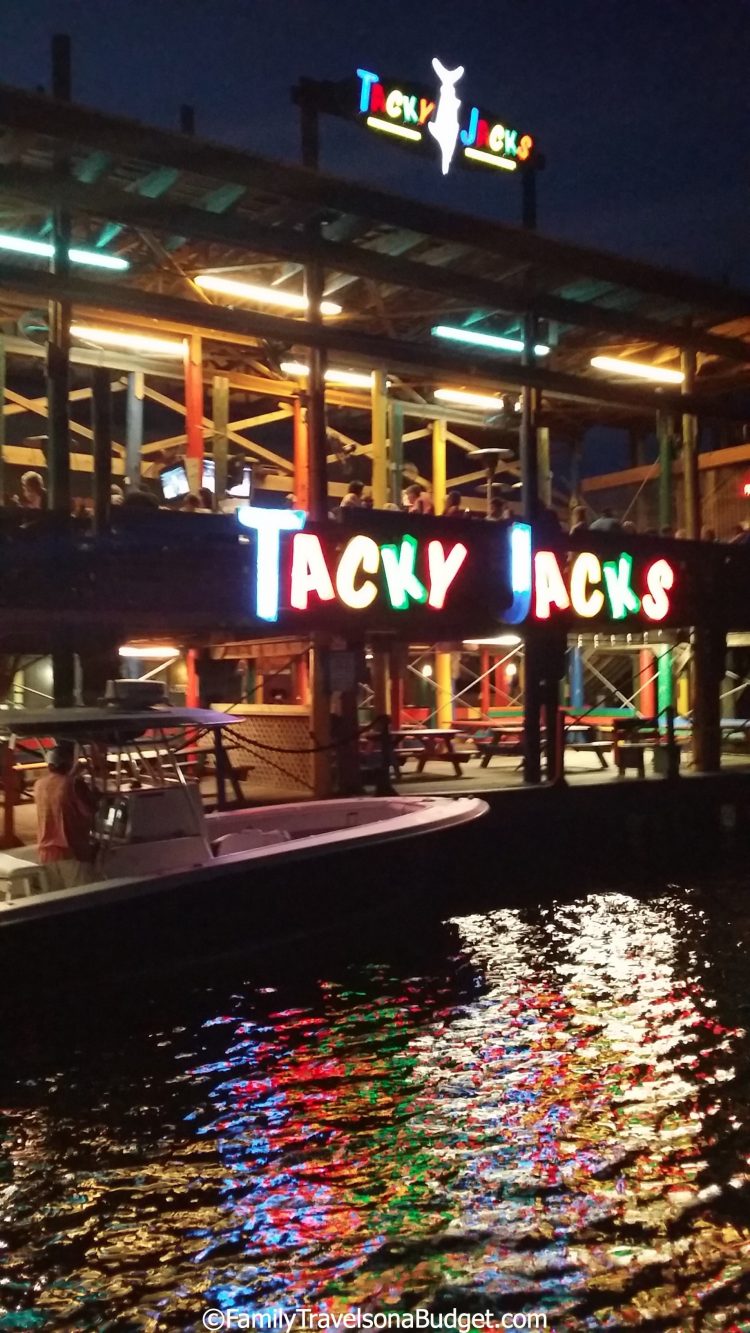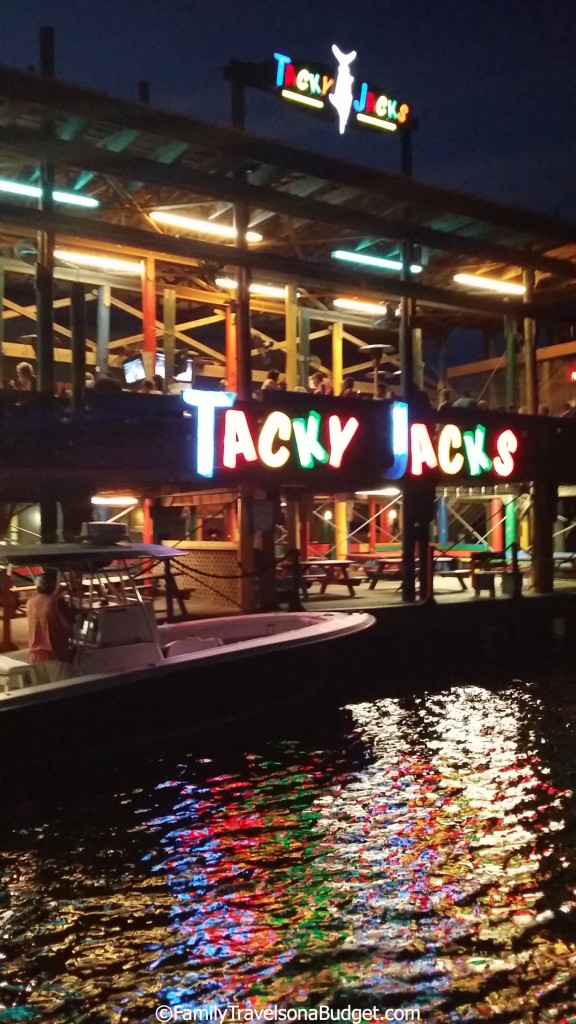 At The Gulf, a restaurant made from shipping containers offering only outdoor seating, she dug in the sand and made new friends while I stood in line to order. No whining about dinner — and when we got home, she was worn out and ready for bed! Adults can sit at tables, relax in conversation pits or unwind by the fire pit with a drink. It's amazing! (If they offer sweet pita with fresh berries, get it! Best dish of the week!)

Lulu's, created by Lucy Buffett (yes, Jimmy Buffett's sister), has a great spot at Homeport Marina. Guests can dine on good old fashioned southern home cooking inspired by Lucy's childhood at tables overlooking the water, while kids play in the giant sand pit. If there's a wait for dinner, kids can burn energy at the Mountain of Youth, a fun ropes course (cost $10). They are harnessed in for safety and can climb stairs, cross rope bridges and even "walk the plank!" Ellie loved it!
Read our complete guide to dining in Gulf Shores and Orange Beach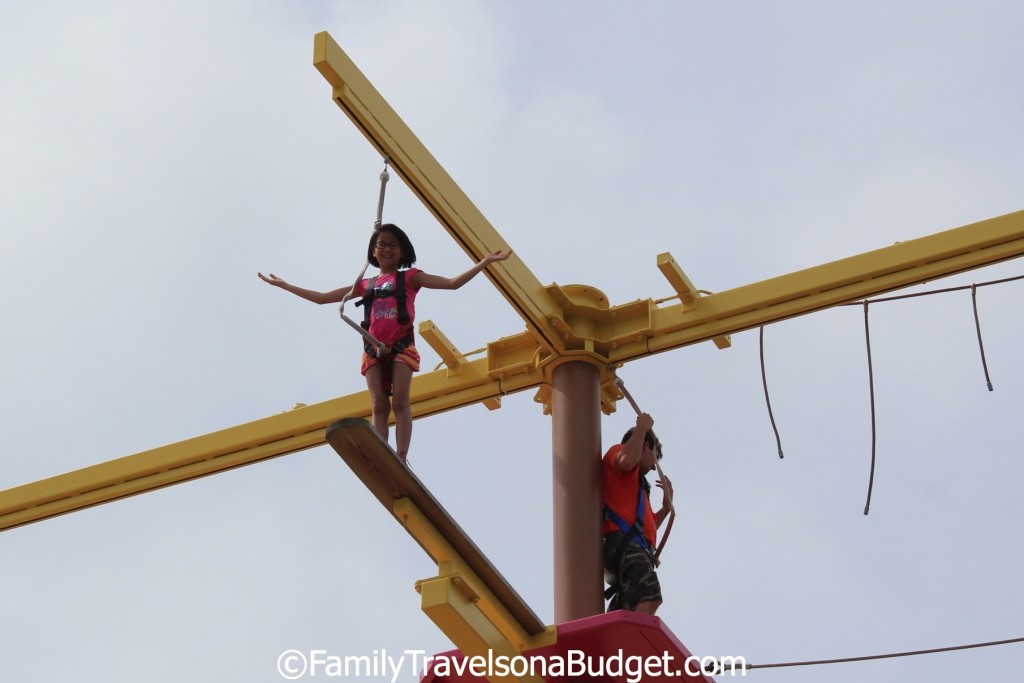 3. Gulf Shores State Park! Gulf Shores State Park has bike trails, a zip line adventure, miles of trails through sandy dunes and a great golf course. My poor hubby was recovering from shoulder surgery and didn't get to try it, but many people we met recommended it.
2. Sail Wild Hearts! I've enjoyed day trips on the water before, most of them so-called "booze cruises." This is NOT what you get with Sail Wild Hearts! We sailed under perfectly blue skies and enjoyed a 6.5 hour tour that included dolphin viewing, a perfect spot to watch the Blue Angels overhead — with the planes flying directly above us, and a beach stop for kayaking and paddle boarding. The crew was fantastic — attentive and engaged. Unlike many boat tours, the food on this trip never ended. We began with breakfast of muffins and fresh fruit. The next "course" was cheese, nuts, hummus and chips. Then lunch was sandwiches of lunch meat, cheese, "wickles," veggies and dip, cookies and more fruit and hummus. (Cost: $99 for adults and $69 for kids). It was, by far, the best boat tour I have ever taken.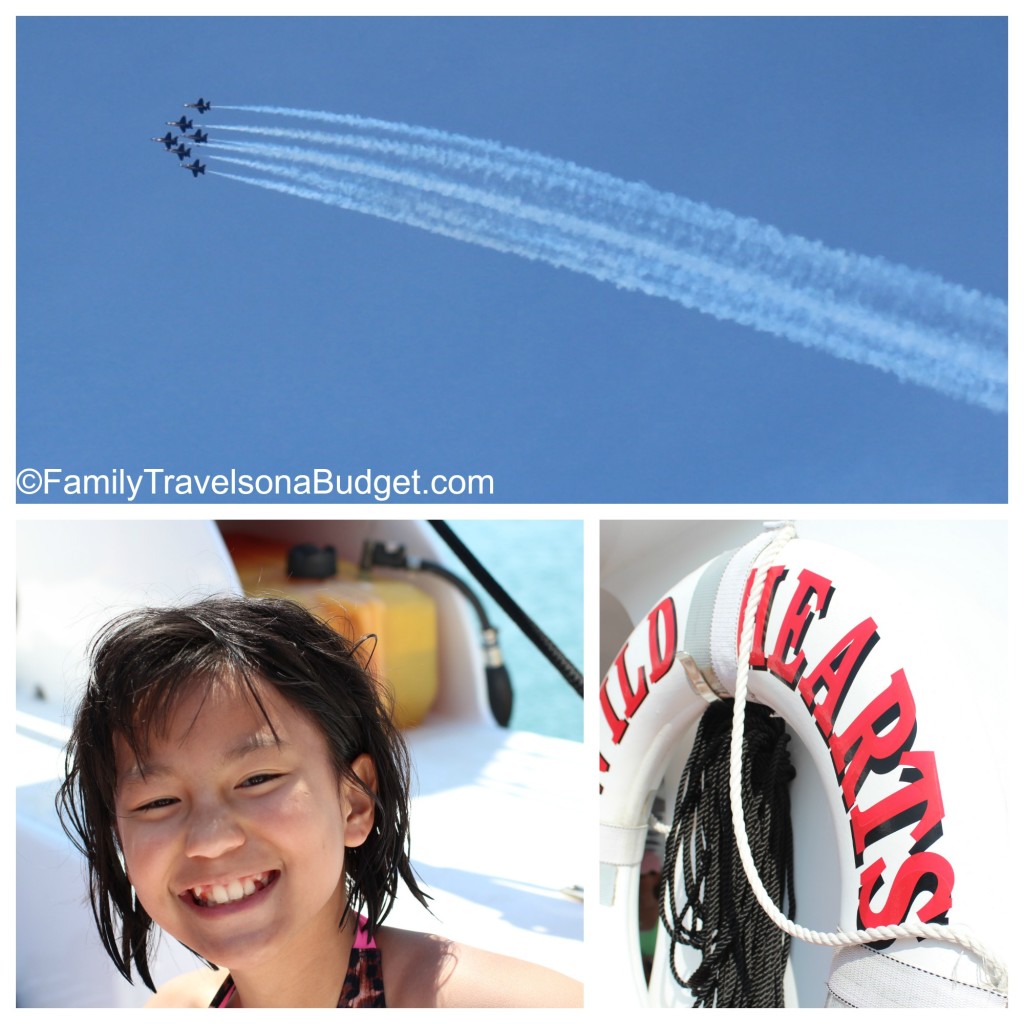 1. Affordability! I'm always on the lookout for the best value for vacation, and Alabama beaches offer just that. We met many, many people from Wisconsin and Illinois — most of whom told me NOT to share their secret getaway — who started coming to Alabama since the oil spill five years ago. They came first because of great deals, but they keep coming back. They say the price is much lower than similar beaches in Florida and they prefer the family atmosphere in Alabama. I noticed that family atmosphere, too — lots of families enjoying time together on the beach, at the hotel pool and at the restaurants.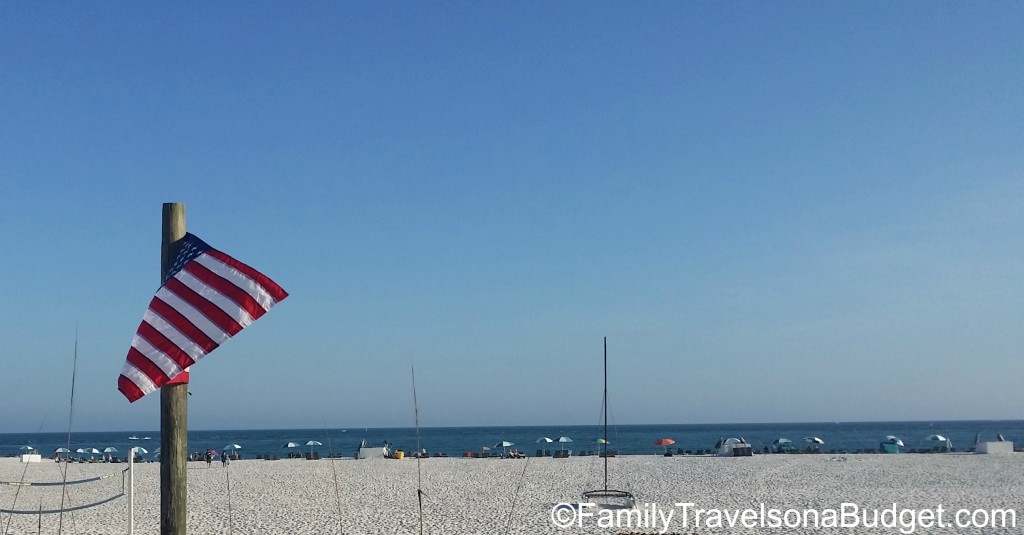 Alabama's Gulf Coast is one of America's best kept secrets. Regulars might not like me sharing their secret, but hopefully the rest of you will make a point of visiting sometime soon! (By the way, to my dear Carolina beaches, I still love you — but in April, Alabama is warmer. There's enough summer for me to enjoy you both!)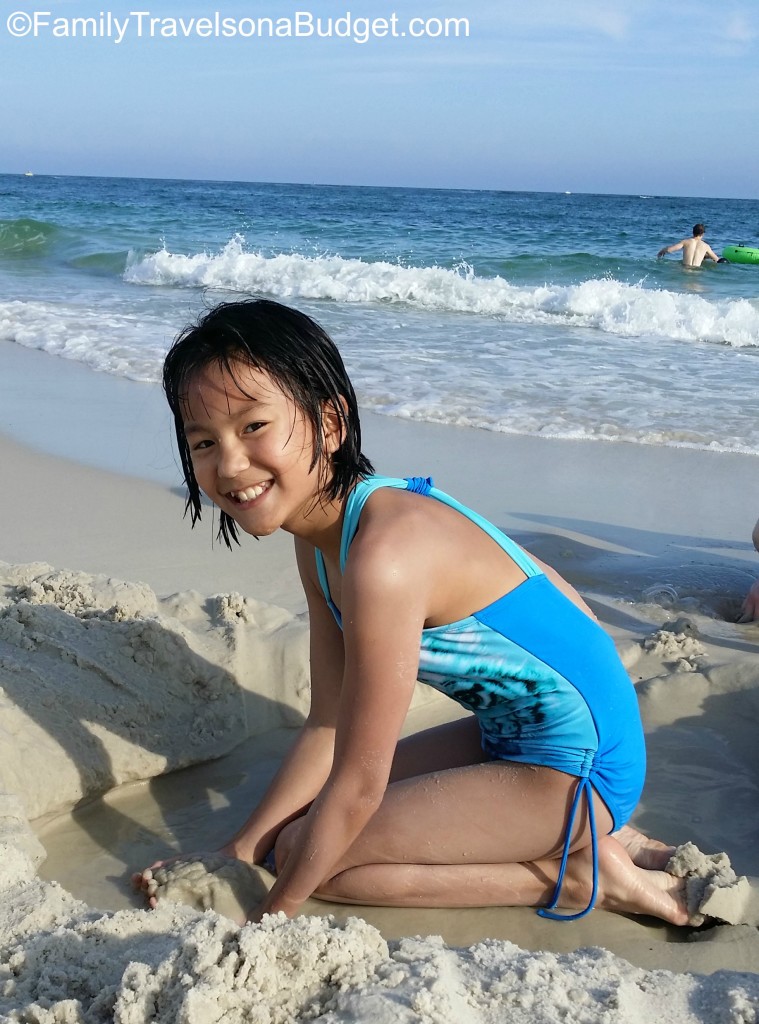 To learn more about Alabama's beaches visit the Gulf Shores & Orange Beach Tourism website. I hope you'll add Alabama beaches to your list of destinations you MUST visit! Thanks again, Alabama, for hosting us!