Things to do at the wharf Orange Beach with Teenagers
Spring break family vacation ideas with teenagers can be a challenge.
Where can a family go to make everyone happy?
You know, where do go so teens get time to sleep in, plenty to do, and lots of food options?
How do you balance a teen's need for independence with family time?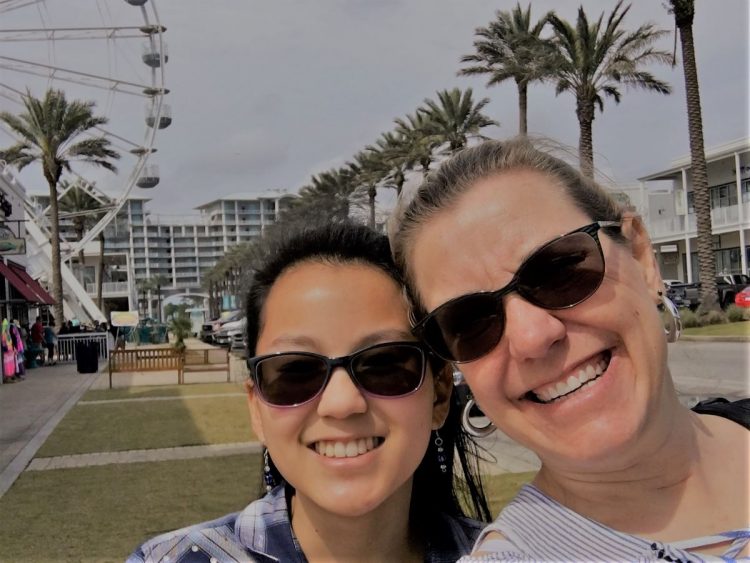 When considering family vacation ideas with teenagers, I highly recommend The Wharf in Orange Beach, Alabama! It meets just about every need a family with teens could have: shopping, entertainment, great food and some freedom. Of course, the white, sandy beaches of Gulf Shores and Orange Beach are nearby making lazy days realistic, too.
Whether you stay at The Wharf or spend a day there during your beach vacation, it has just about everything a teen could want! Ellie and I were invited to explore The Wharf last year for purposes of this post! We thoroughly enjoyed our research!!!
Where to stay at The Wharf, Orange Beach
The Wharf, Orange Beach has both condo rentals and hotel options for family vacations providing plenty of lodging options for families.
Many of The Wharf, Orange Beach condos overlook the marina or the intracoastal waterway with a number of options from one bedroom to four bedroom units so that everyone in the family can have some personal space. Luxury rentals include concierge services for a worry-free experience, while others offer remote check-in and keyless entry for an easy rental process. Find your perfect vacation condo on their website.
For those who prefer hotel stays, Springhill Suites Orange Beach at The Wharf is convenient. It's the only Wharf, Orange Beach hotel, and offers large rooms, free daily breakfast, free parking and its convenient location at The Wharf make it a great option to consider.
But, if you don't want to stay here, that's okay, too. The Wharf has ample free parking for day guests! And it's centrally located in the Gulf Shores and Orange Beach area for easy access.
There are plenty of places to stay near The Wharf, Orange Beach. We like:
Turquoise Place, a luxury, oceanfront condominium complex right on the gulf beach (with great deals at spring break),
Gulf Beach State Park, a little further from The Wharf, but a bit more affordable with many onsite activities,
Perdido Beach Resort, a beachfront hotel with easy access to The Wharf and fabulous onsite dining.
What to do at The Wharf, Orange Beach
Ahhh…. this is where The Wharf excels. There's so much to do here that teens won't get bored.
First, the shopping!
I have a teen girl who LOVES to shop! We wandered the shops at The Wharf looking for great treasures to remember our trip. Whether looking for clothes, toys, home decor, accessories or souvenirs, it's probably here. Beach decor and resortwear clothes are two specialties! I highly recommend exploring with your teen and asking her to pick out some outfits for you. Super fun! Here's a link to the store directory so you can plan your day.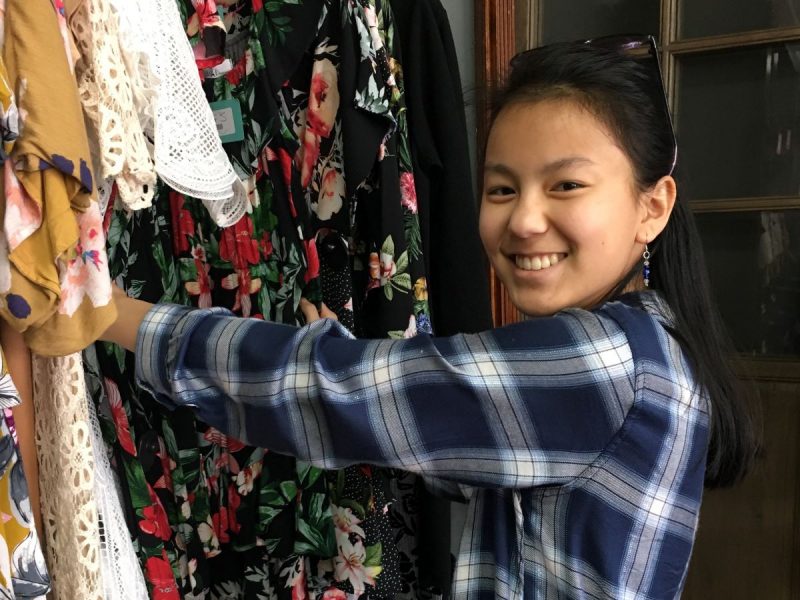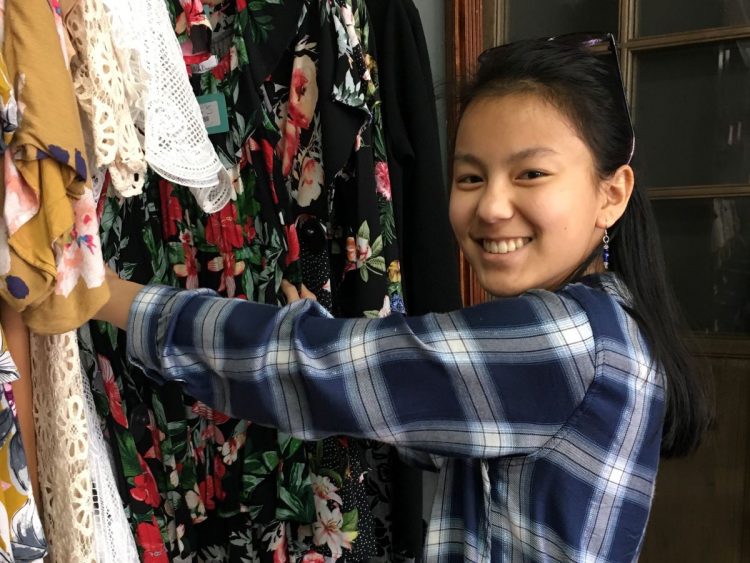 Second, the food!
Restaurants at The Wharf range from snacks to fine dining and everything in between. Most places are casual, like ice cream shops, coffee shops and quick bites. But there are bars and a high end restaurant at The Wharf, too.
• Read our complete Restaurant Review for Gulf Shores and Orange Beach •
Third, the fun!
Whether you're looking for things for the whole family to do or want family vacation ideas with teenagers that give them some freedom, The Wharf has got you covered. The Wharf theaters play first run movies at the state-of-the-art AMC theaters. There's mini golf, the hummingbird zipline course, and even a laser tag facility at Arena the Next Level.
With its location at the marina, The Wharf, Orange Beach also makes it easy to enjoy dolphin cruises, sunset cruises or sailing adventures. If you stay at The Wharf, Orange Beach condos, you can park the car and forget it for a few days. How nice!
Pin it for later!
Fourth, The Wharf concerts
How many places can you stay that have shopping, dining, entertainment, waterfront views and a concert venue?
Not many, right?
But, at The Wharf Amphitheater — which is in walking distance to the condos and hotel — concerts at the wharf are about as easy it gets.
Click here for a list of the wharf concerts to plan your trip. I got to take Ellie to her first "live concert" at The Wharf Amphitheater. We had a great time seeing Zac Brown Band!
NOTE: When attending concerts at The Wharf, a strict bag policy is in place. Only stadium approved, clear bags can be carried into the venue. Here's a link to my favorite stadium bag for concerts, sporting events and theme parks.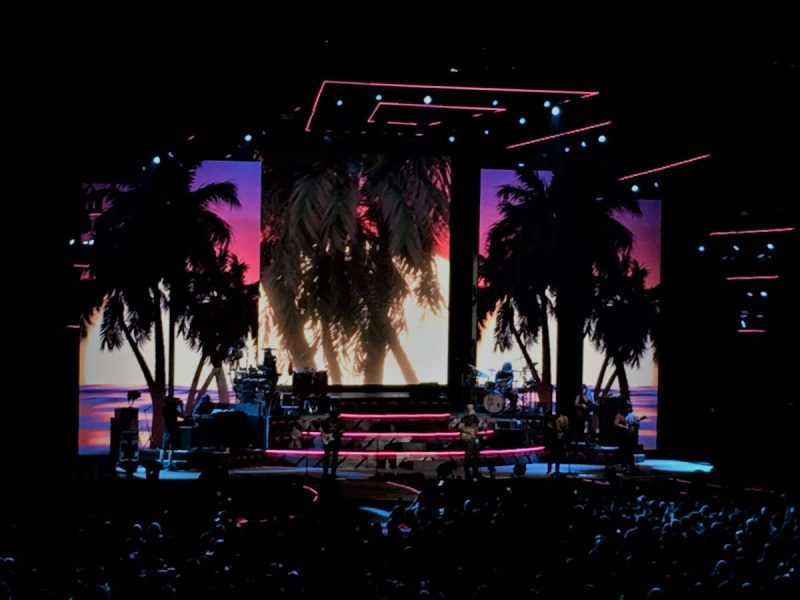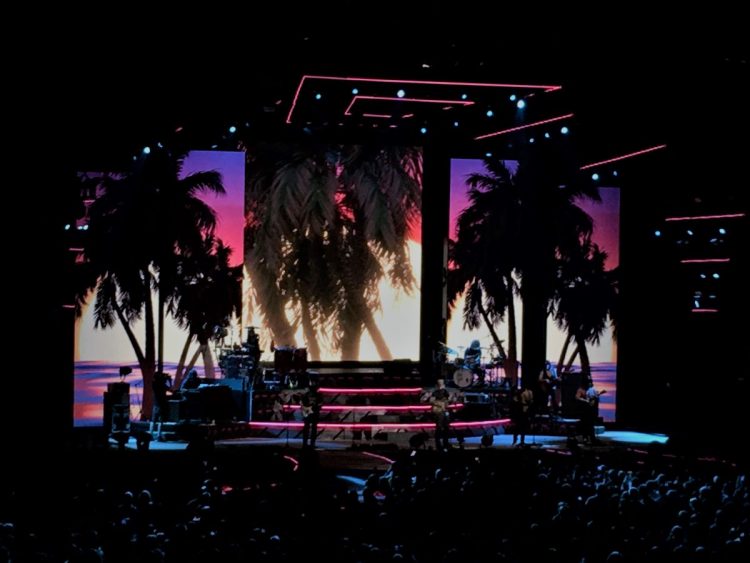 Beyond The Wharf, teen fun in Gulf Shores and Orange Beach
With all The Wharf, Orange Beach has to offer, it's one of my top picks for family vacations with teens. But, being so close to the beach, it's a good idea to explore the rest of Gulf Shores and Orange Beach too!
Pin it for planning!
Whether you plan a trip to Alabama's Beaches this spring or in the next couple years, pin this post so you have the info when you need it. And if you think this is a great idea (like I do), please use the share buttons below so your family and friends can learn about it, too. Thanks!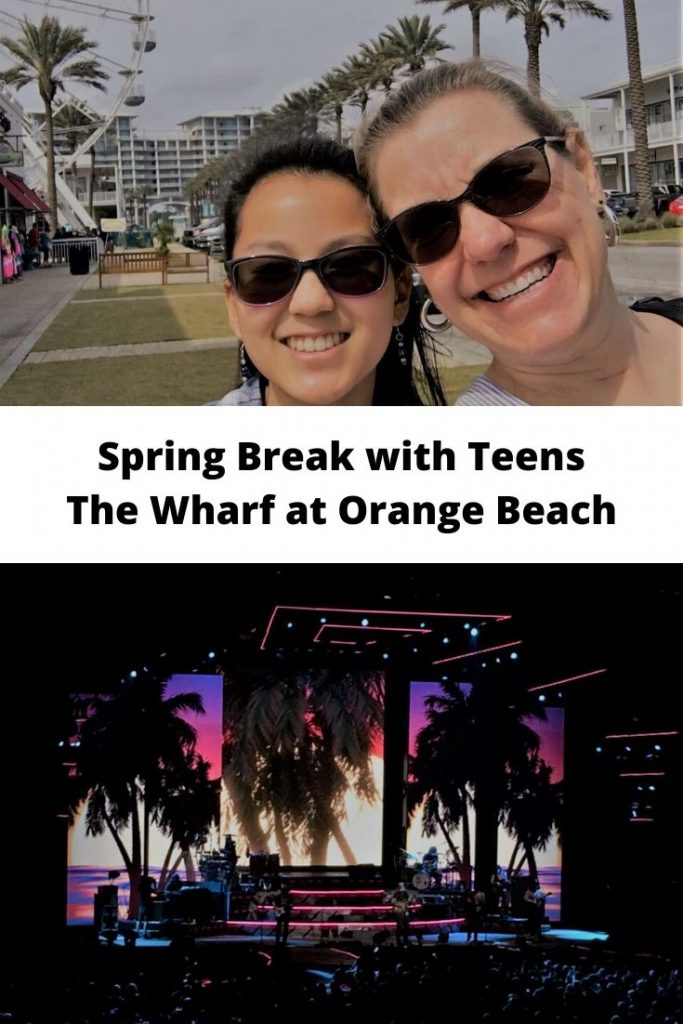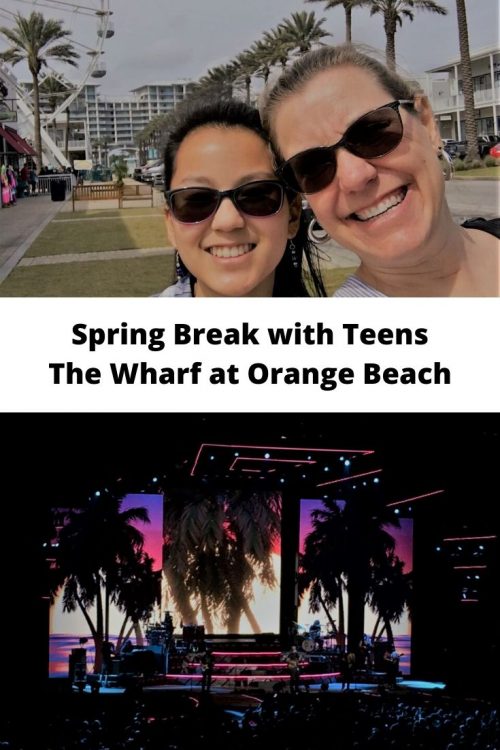 Our thanks to Gulf Shores and Orange Beach for partnering with us for this post. All opinions are mine.