5 reasons to vacation in Columbia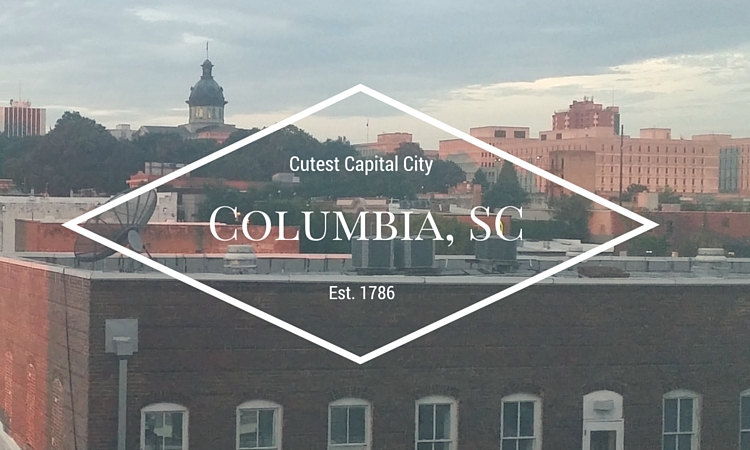 For years, I have recommended state capitals like Columbia* for family vacation. Because of their role in the state, they've got museums to highlight state history and local arts. Beyond that, most state capitals are home to convention centers, which means they have lots of hotel rooms, parks, recreation, good food and (usually) public transportation to attract conventions. With so many amenities in one area, a state capital vacation makes sense. They're easy to plan and affordable.
Columbia, South Carolina may be my favorite capital city. It's absolutely adorable — YEP! Cutest capital in all the land. If that's not enough to convince you to go, maybe these 5 reasons will convince you to add Columbia to your vacation travel list.
5 reasons to vacation in Columbia
1. Riverbanks Zoo and Gardens
We lived near the Columbus Zoo for many years and were spoiled by its progressive exhibits, so when I say Riverbanks' new exhibits are impressive, it's a huge compliment. The sea lion exhibit is massive, though it doesn't look all that big. Zoo guests can watch the sea lions from a variety of vantage points and learn more about ecology and pollution inside the air conditioned viewing space. Daily "shows" educate the public on the world of sea lions and animal care. Other exhibits, like the kangaroo walkthrough, at the zoo are equally impressive. (Learn more about Riverbanks Zoo here).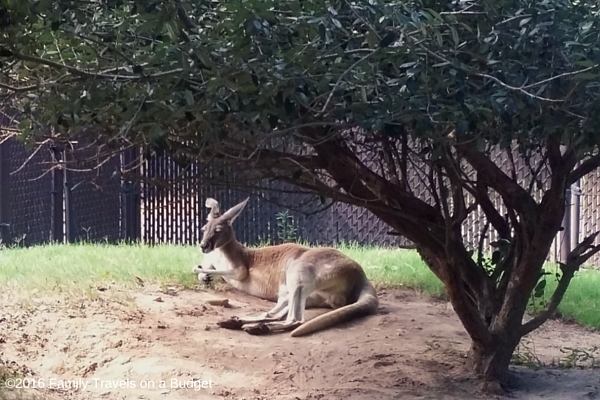 2. South Carolina State Museum
On press trips for my blog, I visit lots of history museums. The South Carolina State Museum is, by far, my favorite. It's housed in an old cotton mill, so the building itself is impressive — as museum staffers say, it's the largest exhibit at the museum. Set against this historic backdrop, the museum shares South Carolina's history, achievements and issues in a thoughtful way with a great mix of hands-on activities and informational displays. There's also an observatory featuring a 12 3/8 inch refracting telescope and outdoor viewing terrace. On Tuesday evenings, the observatory stays open late (included with admission) so guests can view outer space.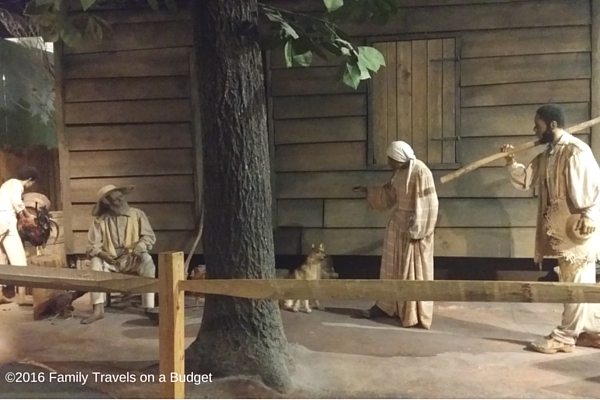 3. Congaree National Park
I've driven through the Columbia area probably 50 times these past six years and had no idea that Congaree National Park even existed! Oh my — I've been missing out. This 26,000+ acre park, with free admission, holds the largest intact old-growth bottomland hardwood forest in the United States. It's home to more than 25 champion trees (giant trees that meet certain circumference, diameter and height requirements by their species), and is recognized as an International Biosphere Reserve.
Families will enjoy walking along the park's many trails (including an easy boardwalk trail that is stroller friendly) to see the giants up close. Children's exploration maps make learning about the forest fun. The park also offers free canoe tours or families can explore in their own canoes and kayaks.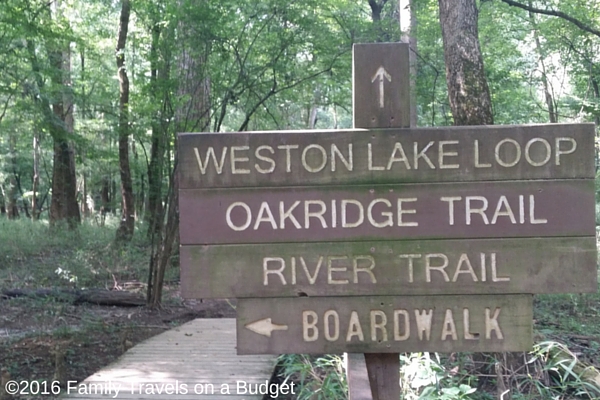 4. Affordability
At Family Travels on a Budget, value for dollar spent is always a factor! Columbia's coolPass makes this affordable vacation city even more affordable. It includes admission to Riverbanks Zoo and Gardens, edVenture Children's Museum and the South Carolina State Museum for $27.** (Children's tickets to these three would be $36.95). Spend one full day at Riverbanks Zoo, a morning at Congaree or other local parks and afternoons at the museums (to beat the heat), and you've got entertainment for three days for $108 for a family of four! Beat that, Disney!
5. Dining
Columbia's food scene has grown — as seems to be happening in university towns across the country. With so many options, even mac-n-cheese families have lots of options. On my visit, I enjoyed a number of restaurants. These are my favorites:
The Gourmet Shop in the Five Points neighborhood is a relaxed, diner-type restaurant. Serving upscale sandwiches and salads using fresh, homemade ingredients your tastebuds will be happy!
Mr. Friendly's also located in Five Points was a big surprise. The name does not do it justice. I expected happy face pancakes and a diner…. but the food here uses fresh, local ingredients, successfully partnering fine dining and a casual atmosphere. It's quite family friendly but suitable for date night.
Za's Brick Oven Pizza on Devine Street changed ownership recently and the new menu is fantastic! Of course, it still includes brick oven pizza — sooooo good! Live entertainment some evenings and sports on TVs at the bar make this a great dinner spot after a long day of exploring. Great service too!
Café Strudel in West Columbia (Close to downtown — Columbia is cute, y'all, and not too big) has been a family favorite for a few years. They specialize in coffee and upscale comfort food. They may also have the best desserts in town, so save room.
The Wired Goat Cafe, which is located in the "warehouse-y" Vista District is a coffee house that also serves breakfast, lunch and pastries. I personally think it, like many independent coffee houses, is a bit over-priced for coffee. Breakfast and lunch items are reasonable. They roast their own coffee beans, make their own almond milk and many coffee flavorings…. Consider an horchata coffee if you go. It's amazing! And unique!
I hope this convinced you to add Columbia to your list of vacation destinations!
For more information about Columbia
*Special thanks to the Columbia CVB and Hyatt Place Vista District for hosting my stay. Some attractions and meals were provided free of charge as I researched this article. All opinions are mine.
**Pricing valid 7/2016. Click coolPass link for current pricing.