Riverbanks Zoo in Columbia, SC
This post may contain affiliate links. Click here to see what that means.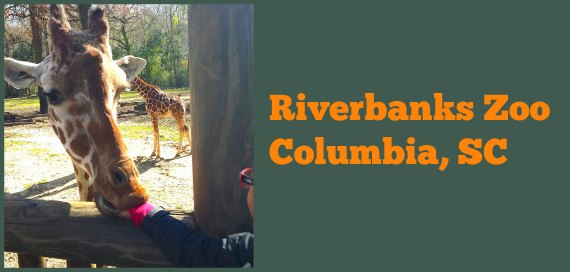 I was provided free admission to Riverbanks Zoo for purposes of this review. All opinions are my own. For more information see my disclosures page.
Tucked along the banks of the Lower Saluda River near Columbia, South Carolina, Riverbanks Zoo offers guests two distinct parks spread across 170 acres. On one side is the zoo, 100 acres dedicated to more than 2000 animals in "natural habitat" exhibits.
When we arrived, the monkeys greeted us with loud shrieks making sure we noticed them! A pair of them perched as high as they could, taking in the curious humans. Another guy, more relaxed, hung out in a hammock! Too funny.
Save $60 on Universal 3-Park 3-Day Park to Park! Visit Universal's Volcano Bay Water Theme Park.
Around a bend, we watched from a shady deck as the lions soaked in the sun. The neat lion sculpture made of recycled metal was pretty cool too.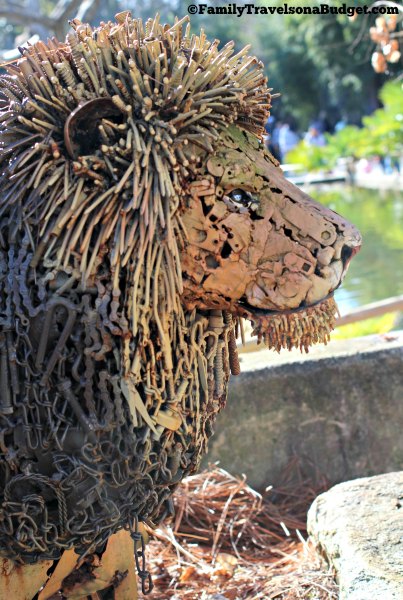 We moved on through the animal exhibits, enjoying them all. As zoos go, I was impressed by Riverbanks' attention to the guest experience. While the animal exhibits were not small, they were designed to allow guests great views of the animals — and in many cases, I felt closer to the animals than at other zoos.
Perhaps the giraffe encounter does it best of all. For a small fee, zoo guests can feed the giraffes. They gently take the lettuce and "snuffle" as they do so (my daughter's word). Such a delightful experience!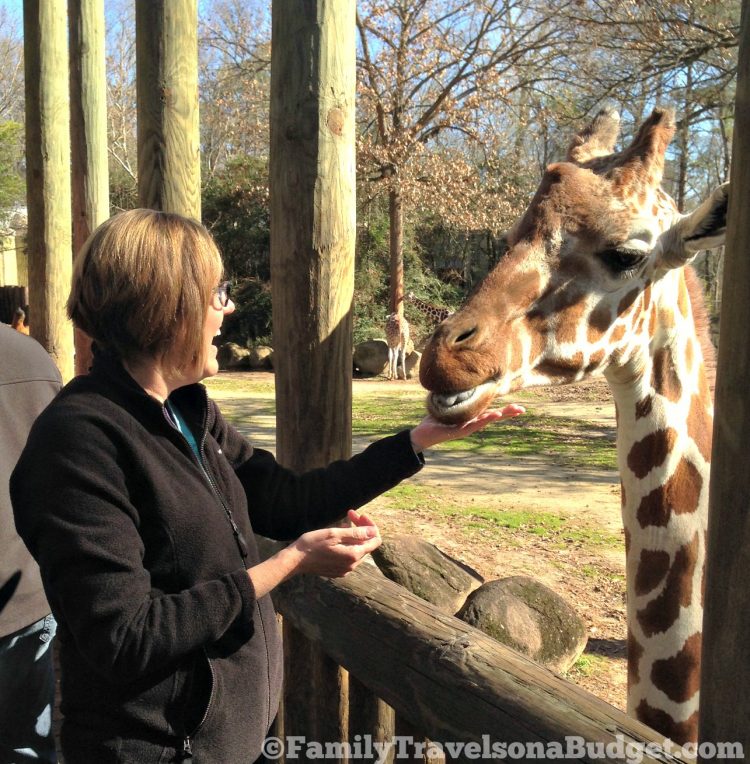 Beyond the up close animal encounters, I also appreciated that Riverbanks made the walkways wide, with plenty of benches and shady areas to relax.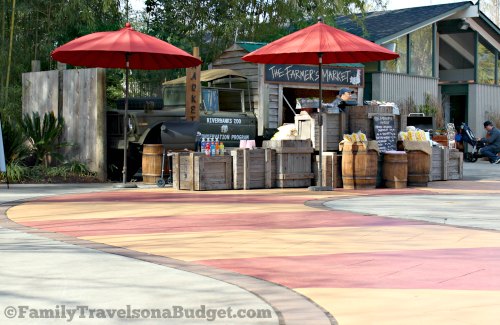 The Riverbanks Botanical Garden, which opened in 1995 and is connected to the zoo by a bridge across the river, offers 70 acres of woodlands, gardens and historic ruins. Guests can get to the visitor center by walking along the woodlands path or by taking the free shuttle. For those with physical disabilities or strollers, the shuttle is the way to go — but the last ride back to the bridge is one hour before park closing. Schedule accordingly!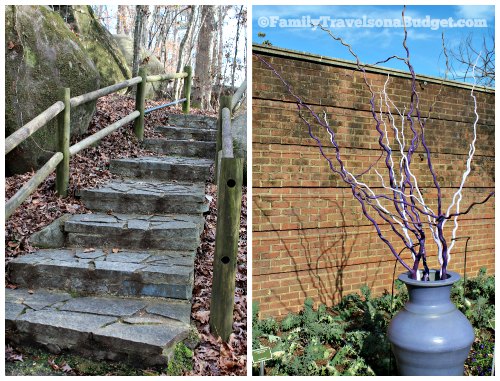 While much of the Botanical Garden was not in bloom, we still enjoyed the walkways that meandered through the gardens, the architecture and the woodlands trail through the ruins. At one point, my daughter and nephew sat on a giant rock along the path — declaring it the "throne" of their castle. This trail can do that to you, if you let your imagination run free.
Plan your visit to Riverbanks Zoo
Directions: Riverbanks Zoo is located just of I-126 and Greystone Boulevard near downtown Columbia.
Admission: $13.95 for adults and $11.50 for children 2 to 12. To save 15% purchase tickets online in advance!
Hours: Riverbanks Zoo is open 9 a.m. to 5 p.m. daily, except Thanksgiving and Christmas. In summer, the park is open until 6:00 p.m.
Parking: Parking is free. Handicapped parking is plentiful.
Trip planning tips
Many exhibits are being upgraded and will open throughout 2015. Even so, allow 5 hours to explore the whole place just as it is. There's lots to do!
Most animals are more active in the morning than the afternoon.
The Unlimited Rides and Attractions Wristband ($20/person) provides zoo guests unlimited rock climbs, carousel rides, train rides and the opportunity to feed the lorikeets and giraffes. These activities can be purchased also be purchased as you go.
Zip line at the zoo. For the ultimate zoo adventure, especially with active teens, consider the zip line courses. See the website for more information. The zip line is NOT included with the rides and attractions wristband.
Conquer your fear of heights (aka, get in touch with your inner monkey) and climb the Sky-High Safari, a four story vertical ropes course. This is not include with the rides and attractions wristband and is suitable for children.
Beyond regular zoo visits, Riverbanks Zoo offers a number of special programs, including special family programs and even babysitting! Click here to learn more. Seriously — I wish I lived closer!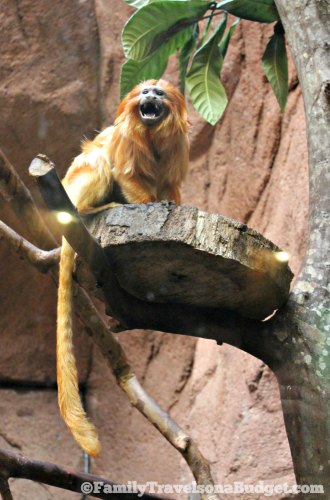 Visiting zoos with young kids
Sometimes, kids like one exhibit more than another. If a particular animal, plant or even a bug on the sidewalk grabs your child's attention, let them explore for a few minutes. That moment will stick in their heads and create fond memories.
There are thousands of donor bricks along the walkways at Riverbanks Zoo. If your kids know about Star Wars, have them keep their eyes open for Darth Vader's brick. We found it. Can you?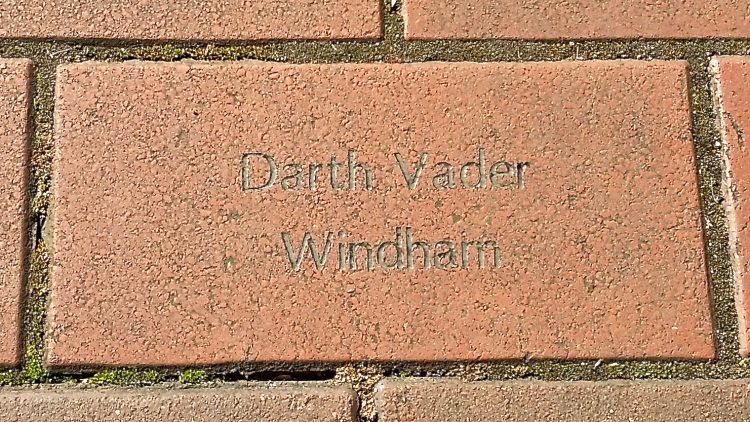 Take water bottles and sunscreen.
After your visit, ask the kids to draw a picture of their favorite animal or exhibit. If they can't draw it, ask them to tell you about it. Record them and write the story down. You'll appreciate it when they're older.
If your child shows a special interest in one of the animals, learn more about it at the Zoo's animal page.