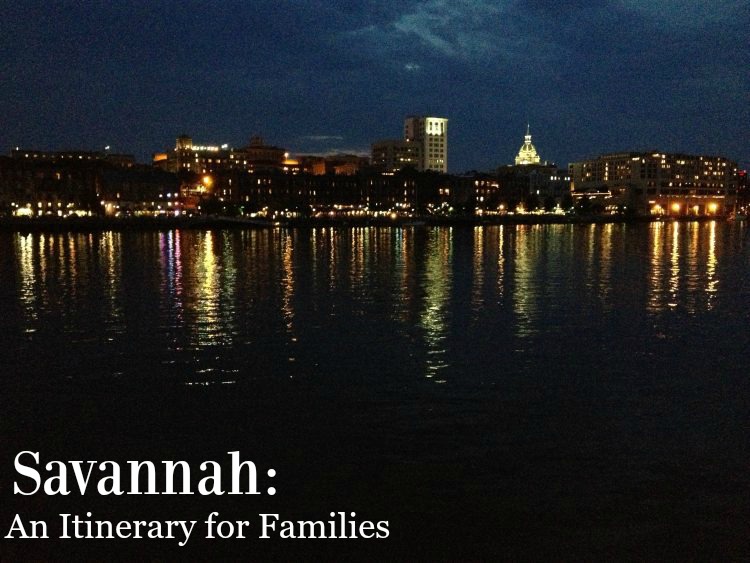 On my first trip to Savannah this past summer, it stole my heart! I expected history, majestic tree-lined streets and squares, and ghost stories, but I didn't expect the city to be so fun. Since I went on a girls' getaway, my family didn't get to explore with me. But I have our itinerary planned, for when we do get there.
When to visit Savannah with kids
Savannah is popular year-round, but some months are better than others for families. Because of the haunted history of the city, Savannah is quite popular in October. The city hosts an enormous St. Patrick's Day celebration as well — the busiest week of the year. Hotel rates are higher during these seasons and restaurants get even more crowded, so keep that in mind when scheduling your visit.
Perhaps the best time to visit Savannah (if school and sports schedules allow) is September or November. These months have the lowest hotel occupancy, so rates drop. Fewer visitors mean restaurant reservations are easier to come by and trolley tours aren't over-crowded. Mild temperatures mean comfortable exploration.
Budget tip: Check for savings at the Visit Savannah tourism site before going to save on dining, attractions and even on lodging!
Savannah Itinerary for Families
Day One
Morning: Start your vacation with a trolley tour. Buy tickets online at a discounted rate or buy them in Savannah at the kiosks available throughout the city. Start the tour anywhere on the route. Hop on/hop off all day long. I suggest taking most of the tour the first morning to get a feel for the city and learn its history. Some tour operators are better than others — if yours is boring, hop off and catch the next trolley.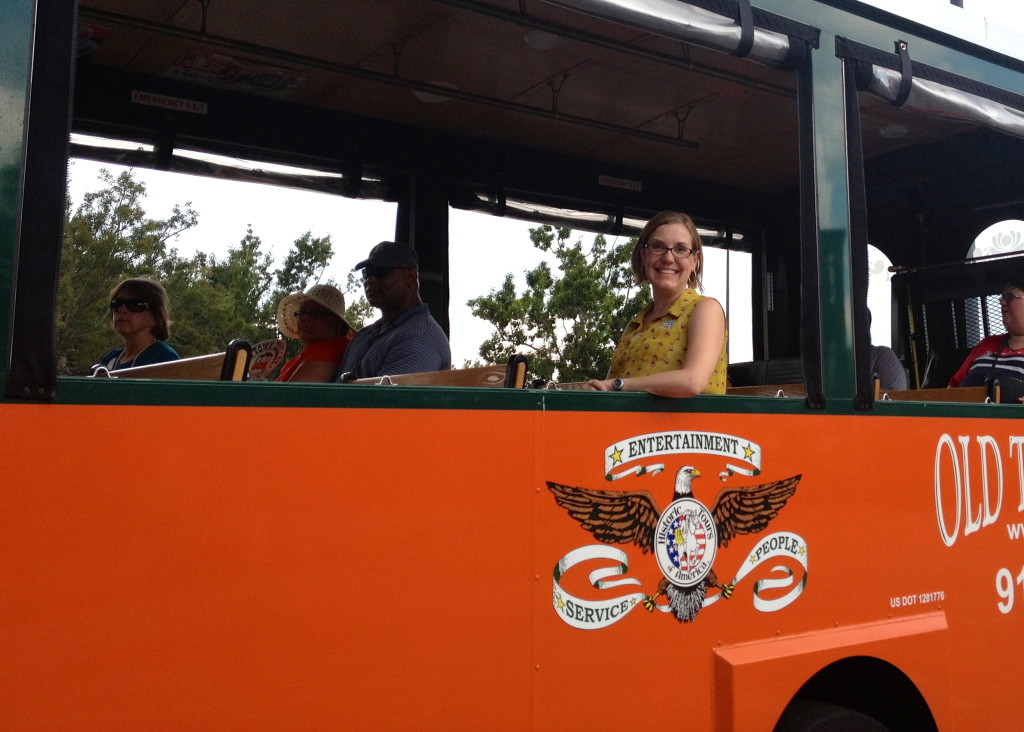 Lunch: Enjoy lunch at Zunzi's, Goose Feathers or Leopold's. Read the Best of Savannah Restaurants for more information.
Afternoon: Tour a home or two. Between tours, let kids run off some steam in the squares. The Owens Thomas House provides the most popular home tour in Savannah, offering a glimpse into the slave quarters as well. The basement and indoor windows are particularly interesting.
For those with Girl Scouts in the family, a visit to the Juliette Gordon Low Birthplace might be perfect. Her family history is preserved and shared by caring docents.
Dinner: Kids will enjoy dinner at The Pirate's House, offering great food in a location suitable to pirates old and young. Reservations are strongly recommended — when I went the standby wait was more than two hours. The restaurant sits on the site of the original Inn at Savannah, built for visiting seamen:
Around 1753… [when] Savannah had become a thriving seaport town, one of the first buildings constructed… was naturally an Inn for visiting seamen. Situated a scant block from the Savannah River, the Inn became a rendezvous of blood-thirsty pirates and sailors from the Seven Seas. Here seamen drank their fiery grog and discoursed, sailor fashion, on their adventures from Singapore to Shanghai and from San Francisco to Port Said.
That's right! This is where sailors got "shanghaied" to serve for bloody pirates on the high seas. Don't worry, though, the resident pirate at The Pirate's House is entertaining. Kids can get in on the action, too, with paper pirate hats and eye patches. After dinner, explore the restaurant. The book Treasure Island was inspired by the stories told within these walls.
Evening: Head to the riverfront (near the restaurant) and catch the free ferry ride across the river. Take a camera and get some photos of the city!
Day Two
Morning: Savannah's History Museum, the Georgia State Railroad Museum and Savannah's Children's Museum are located together at the Tricentennial Park Battlefield area. Parking is at the Visitor Center: 303 Martin Luther King Jr. Blvd., Savannah, GA 31401. Purchase a ticket to all three areas at a discounted rate. Spend the morning here, eat lunch at the Whistlestop Cafe on the grounds and enjoy a train ride (included with the price of admission). For more information about these attractions, read this article: Frugal Family Fun in Savannah.
Afternoon: Beach lovers might enjoy spending the afternoon at Tybee Island, "Savannah's beach." Besides beach activities, families can explore Fort Pulaski, the Marine Science Center, or the Tybee Island Lighthouse. For more information, visit the Tybee Island website.
Wormsloe Historic Site offers kids space to run, though the ancient oak trees draped in Spanish moss might slow them down for an astounded look. A short video at the history center shares the history of the site. From there, families can explore the grounds to discover the ruins of the original house and other historical treasures. Keep an eye out for lizards — they're quite happy here.
Day Three
Morning: Visit the Jepson Center, a modern art museum affiliated with the Telfair Museums. Jepson Center features Artzeum, a hands-on museum experience for children to explore art. Admission rates vary. Jepson Center offers a package deal for greater savings.
Lunch: Enjoy one of the restaurants mentioned on day one.
Afternoon: Explore the city squares, riverfront, or visit the fire station (free) or head to the Ships of the Sea Maritime Museum, which highlights Savannah's rich sea history. A Titanic exhibit is also on display here.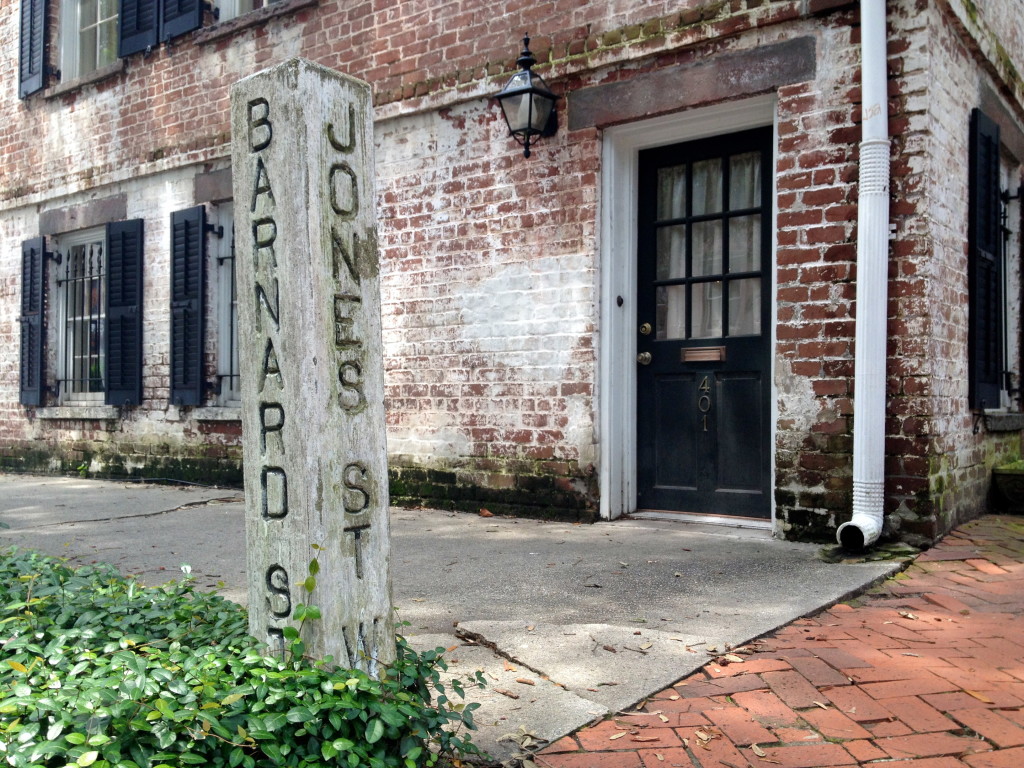 A Pirate's Gift for Parents
Savannah's rich pirate history is fun for kids… To keep with that tradition, we created a Kids Treasure Hunt for Savannah for your kids. Print as many as you want for your own personal use. Enjoy your trip to Savannah!
To download yours for FREE, click here: Kids Treasure Hunt Savannah. If you are unable to download the treasure hunt, please contact me and I can email it to you.
Have you been to Savannah? What do you recommend for families?
Like this post? Please share!