Top 10 things to do in Cleveland: Family edition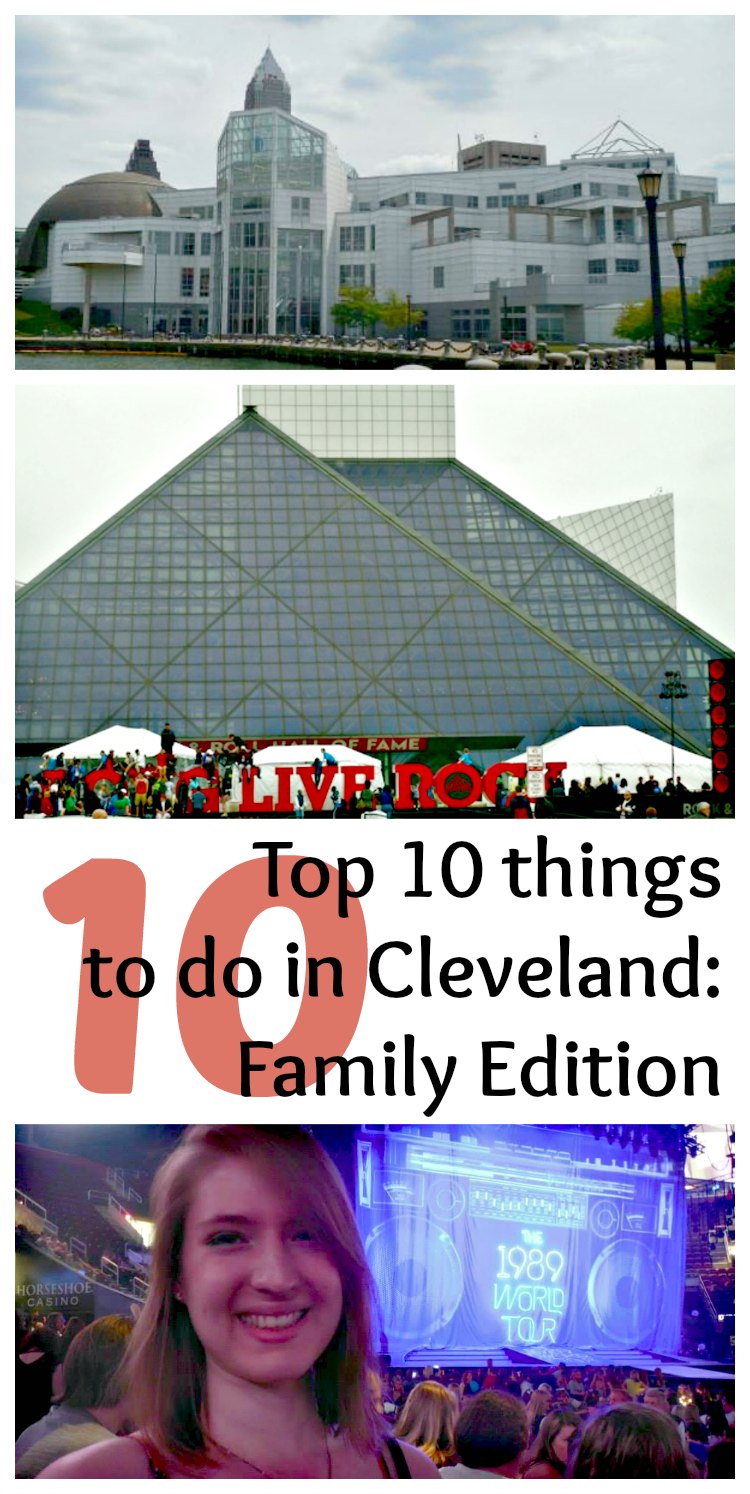 Okay, I get it. Cleveland might not be on your vacation radar.
Really, why would families want to vacation in Cleveland, Ohio?
We're famous for three things here: our sad Cleveland Browns football team, our almost-2016-World-Series-Champion Cleveland Indians baseball team, and our 2016 NBA Finals Champion Cleveland Cavaliers basketball team. However, while our sports teams are definitely part of our identity, sporting events are not the only things to do in Cleveland. In fact, there are loads of things to do in Cleveland! Here's our top ten list.
Top 10 things to do in Cleveland for families
The Cleveland Metropark Zoo is one of my favorite places to visit, coming in only behind Disney World and the beach. Watch the elephants at the African Elephant Crossing. Get up close and personal with the giraffes at the Ben Gogolick Giraffe Encounter. Children will love taking a ride on the Boomerang Express and the Circle of Wildlife Carousel, which features all different kinds of animals! Here, visitors can explore the African Savanna, Australia, Asia, and the Rainforest, all without leaving Cleveland!
Budget Tip: When planning your Cleveland vacation, purchase tickets online to save a dollar!
Pro Tip: Take the tram up to the Primates, Cats, and Aquatics exhibit, no matter how long the wait is. You're welcome!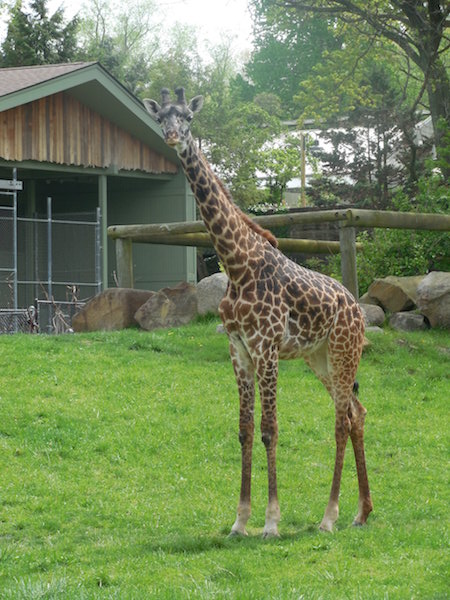 Do you know why the Rock and Roll Hall of Fame is located in Cleveland?
Visit to find out! I know. You could also Google it, but wouldn't it be more fun to discover why in an actual visit on your family vacation in Cleveland?
Explore the journey of Rock and Roll, from its roots to its pinnacle, from Elvis to the modern times. Interactive technologies allow visitors to get a hands-on learning experience to explore how Rock and Roll evolved. See memorabilia from some of your favorite bands. Right now the museum is highlighting Rolling Stone, and visitors can explore a model of the first office and grab a copy of the magazine hot off the press!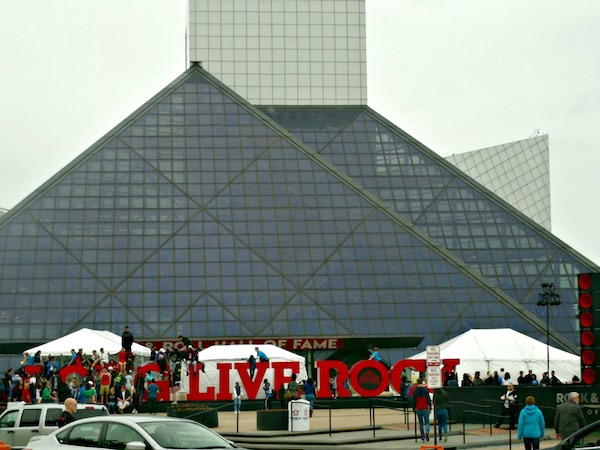 Tip: While everyone will enjoy the Rock & Roll Hall of Fame, it's better suited to families with tweens and teens. The museum is huge, and younger kids might get tired before you're done. Also, looking at memorabilia for artists and bands they don't know might not be all that exciting. (I'm speaking from personal experience, as I did not enjoy this museum until I was a teenager.)
Budget Tip: College students get discounts with their college IDs! (Because even the R&R HOF knows how broke we are.)
The Great Lakes Science Center was designed with families in mind, so it's a perfect stop on your Cleveland family vacation! Explore nanotechnology through hands-on learning. Play in the sand with the Augmented Reality Sandbox to discover how watersheds work. Learn about biomedtech through interactive exhibits and educational displays. Create, design, and explore engineering through STEM at Cleveland Creates Zone.
A separate exhibit designed specifically for young children gives little ones a chance to discover science on their level.
Experience science through these exhibits and so many more at the Great Lakes Science Center.
I'd love to hear what you liked best — so let us know in the comments after your visit!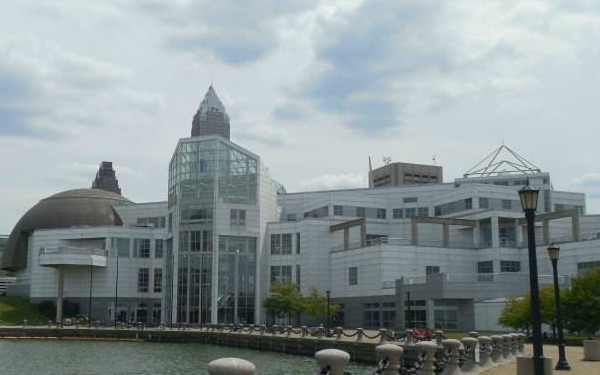 Budget Tip: Save $1 on tickets when you purchase them online.
Budget Tip #2: If you think your family is up to visiting the Science Center and the Rock and Roll Hall of Fame in one day, purchase the "Science Rocks!" package. The "Science Rocks!" package gets you admission to both locations (which are located next to each other), all for one great price.
Turn your vacation into a learning experience with a visit to the Cleveland Museum of Natural History! The Cleveland Museum of Natural History is "one of the top 10 natural history museums in the United States." Discover the outer reaches of our universe at the Nathan and Fannye Shafran Planetarium & Ralph Mueller Observatory. Get a hands-on learning experience to learn about science and natural history at Smead Discovery Center. Explore the great outdoors at the Perkins Wildlife Center. Other things to do include exploring "Sears Hall of Human Ecology, Reinberger Hall of Astronomy, Ohio Archaeology, the Wade Gallery of Gems & Jewels, Kirtland Hall of Prehistoric Life and the recently renovated Human Origins Gallery."
This is one of the best things to do with kids in Cleveland! They'll have so much fun, they won't even realize it's educational.
This Victorian house located in Cleveland's Tremont neighborhood was used for external shots of Ralphie's house in the classic Christmas movie, A Christmas Story. The house is open all year long for tours (and overnight stays if you're interested), so you can get into the Christmas spirit in the middle of July! A Christmas Story Museum is located across the street and features "original props, costumes and memorabilia from the film, as well as hundreds of rare behind-the-scenes photos." Bring this Christmas tradition to life on your vacation and plan your visit by clicking here.
The Greater Cleveland Aquarium is a great place to explore the underwater world. Since the aquarium is located next to Lake Erie, most exhibits feature wildlife from lakes and rivers, but there are ocean exhibits, too. Visitors can get up close and personal with several fish and rays at the touch pool. The aquarium features a great shark exhibit, and with Shark Week coming up, it's a great place to include when visiting Cleveland!
Tip: This location is small, so it's one of the best things to do in Cleveland with kids — especially young kids.
7. Discover food from around the world at West Side Market.
Is it really a vacation if you don't get some good eats during your trip? West Side Market allows visitors to explore the world without ever leaving Cleveland!
Foodies, this should top your list of things to do in Cleveland on vacation.
Hungry for fruits and vegetables? Stop by "Rooted in Cleveland."
Have a sweet tooth? Try "Theresa's Bakery."
Craving some Mexican cuisine? Come by "Orale! Contemporary Mexican Cuisine."
How about Asian? Mediterranean? Middle Eastern? Cambodian? West Side Market offers something of everything. Even the pickiest eater is sure to find something tasty here.
Adventurers, one of the best things to do in Cleveland is a visit the Cuyahoga National Park!
The Cuyahoga National Park is Ohio's only national park and spans 32,572 acres (that's almost 51 square miles). The park follows the Cuyahoga River between Akron, Ohio and Cleveland. Visitors can bike or hike at the park while exploring the beautiful wildlife. Hop aboard the Cuyahoga Scenic Railroad, a 3 hour train ride that allows visitors to explore the beautiful park without having to hike it all themselves (tickets available for purchase). The train stops at passenger stations so visitors can get out and explore the park themselves.
For the arts and culture crowd, Playhouse Square should top the list of things to do in Cleveland on vacation!
Playhouse Square, "Cleveland's indisputable gem," is one of the largest performing arts center in the United States, second only to New York's Lincoln Center. Did that surprise you?
Composed of nine theaters, theatergoers to Playhouse Square can enjoy "touring Broadway shows, concerts, comedy, opera, dance and children's programming." You'll know you've arrived when you see the giant chandelier. Check out their website to find out what's playing and to purchase tickets.
10. Make sure you check out our sports scene.
Of course, no list of things to do in Cleveland is complete without mention of our sports teams!
The Cleveland Cavaliers "reversed the curse" by winning the NBA Finals in 2016 and bringing home a championship title to Cleveland. Our sporting events really are worth the experience.
Stop by Quicken Loans Arena, home to the Cleveland Cavaliers and Lake Erie Monsters (our hockey team). The Q also hosts many other fun events, including Disney on Ice and various concerts (like Taylor Swift!).
Stop by Progressive Field to watch our 2016 ALCS champions, the Cleveland Indians, make their way to another championship (I still have hope, okay! Don't ruin this for me). Progressive Field also hosts various concerts, like Luke Bryan.
FirstEnergy Stadium is home to the Cleveland Browns, and although you'll be going to watch them lose, it's still something to consider on your Cleveland vacation.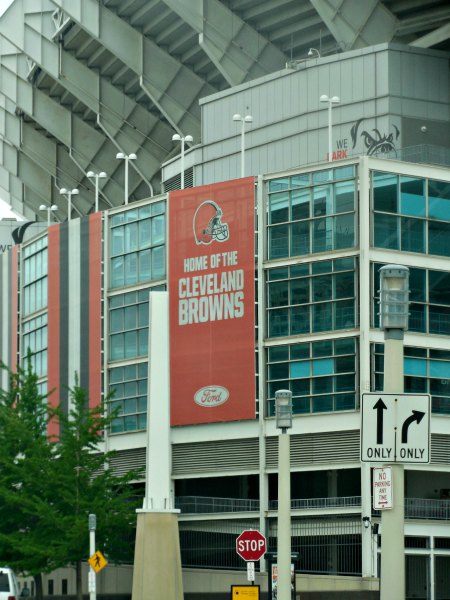 Written by Molly Maurer, native Ohioan who has lived an hour away from Cleveland her entire life.