If you've read many posts on this blog, you probably know I enjoy discovering the best food wherever I go.
I've now been to Erie, Pennsylvania twice, and I've eaten at enough restaurants now to be able to share our guide to the best restaurants in Erie, PA!
For ease of planning, I'm breaking these restaurants into two categories: Best for adults (usually because they have great bars) and best for families.
Best restaurants in Erie, PA for adults (they have great bars)
Molly Brannigan's, a Modern Irish Pub
506 STATE STREET ERIE PA | (814) 453-7800 | MollyBrannigans
TEMPORARILY CLOSED AFTER A WATER PIPE BREAK.
Molly Brannigan's, in the heart of downtown Erie, is — in my opinion — the best restaurant in Erie, PA. Their corned beef is the best I have ever had! These days, a great meal is more than great food, and Molly Brannigan's has all the extras for a memorable meal. The staff is top notch — 100% fabulous. And the atmosphere is about as Irish pub as it gets with tin ceiling, dark wood bar that runs almost the full length of the restaurant and even a charming waiting area with sofa and chairs. Molly Brannigan's offers food to go and outdoor dining when weather allows. Just remember, you want the corned beef! 😉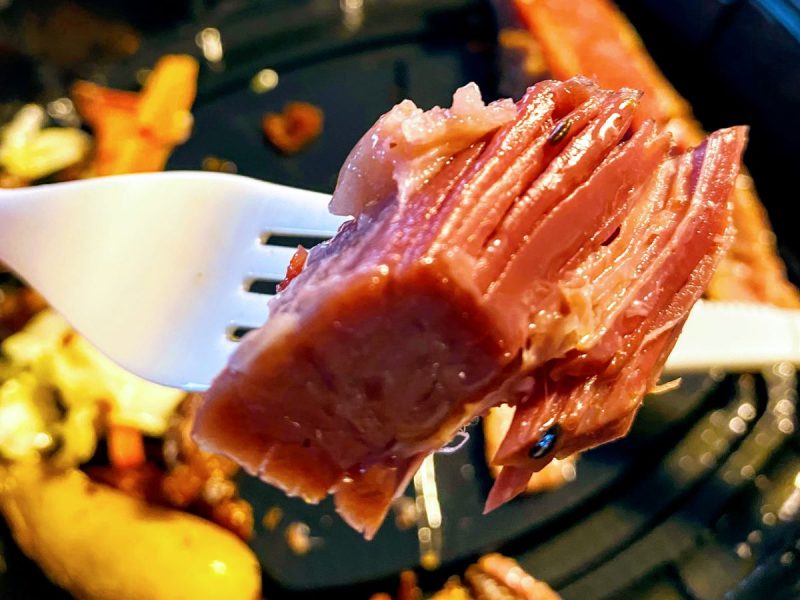 Voodoo Brewing Co., an Erie Pub
101 BOSTON STORE PLACE ERIE PA | (814) 520-6990 | VoodooBrewery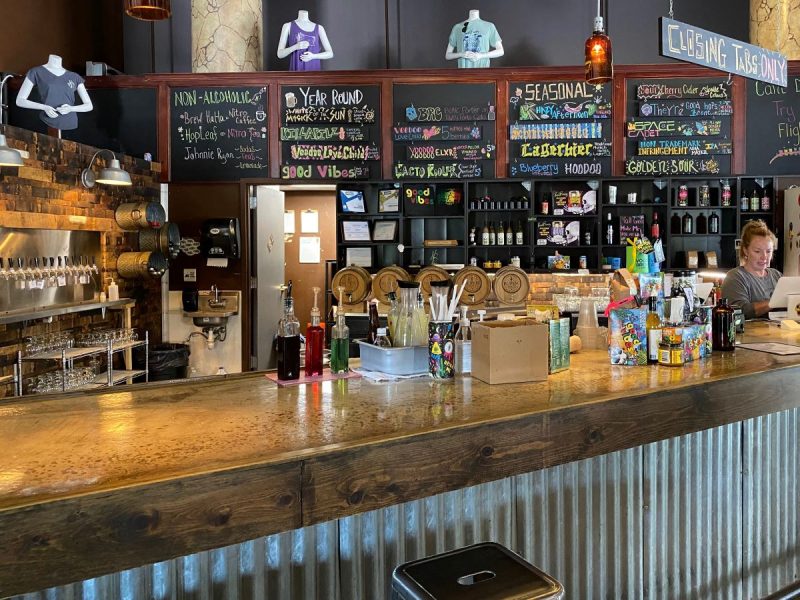 Voodoo Brewing opened its downtown Erie location in 2016. The large space, with indoor and outdoor seating, is airy and industrial, as expected for a brew pub. Long tables, constructed of packing crates, fit the atmosphere of the place perfectly.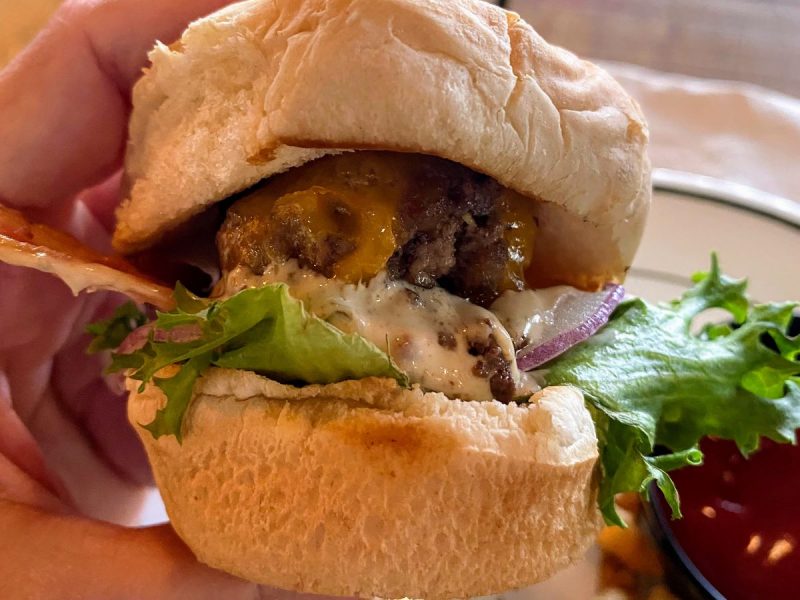 With twenty or more beers on tap and a great pub menu, this is a casual place to catch a bite after a day of site-seeing or to watch the big game on weekends. The sliders and fries are delicious!
Best restaurants in Erie, PA for all ages
Like My Thai
827 STATE STREET ERIE PA | (814) 455-1026 | LikeMyThai
Like My Thai, a restaurant whose story is as good as its food, is the best restaurant in Erie for Asian cuisine.
First, the story…. Owners and cooks, Michael and Liz Augustine had a pizza shop. Tuesdays were generally slow, so they used that time to host "Pad Thai Tuesdays" for friends and invited guests. In time, Tuesdays became as popular as any pizza night, and the couple launched a kickstarter campaign to support the launch of a new restaurant, "Like My Thai." In just 24 hours, the campaign raised enough money to open their restaurant on State Street, where it has been since January of 2015.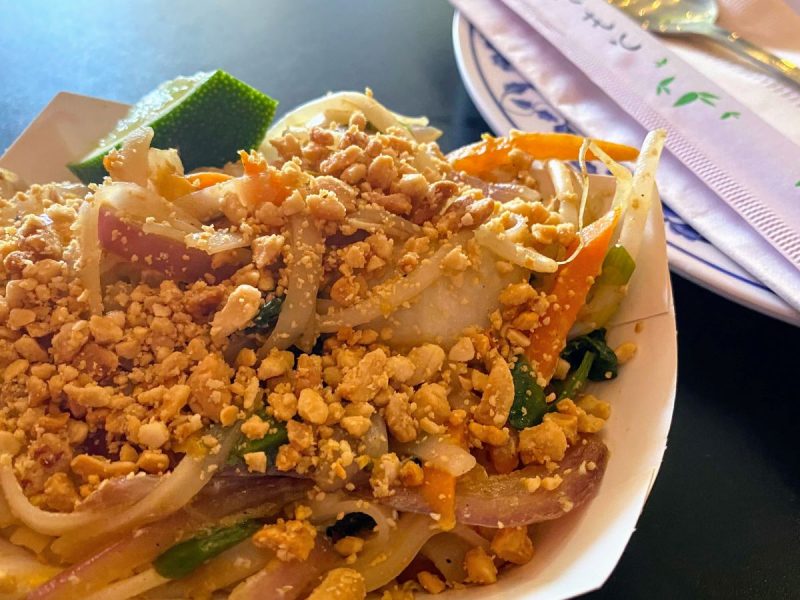 As to the cuisine, it's quite true to its Asian roots. Everything is scratch made — and most of the menu is allergy and vegan adaptable. Their passion for great Asian cuisine is evident from the moment you walk through the door. It just smells good here!
I recommend this for families because each dish can be customized to meet taste preferences (spiciness, etc).
Chef Michael is a great storyteller, too, so if you get the chance to chat with him, take it! He's a hoot.
El Amigo Mexican Grill
333 STATE STREET ERIE PA | (814) 454-4600 | ElAmigoGrill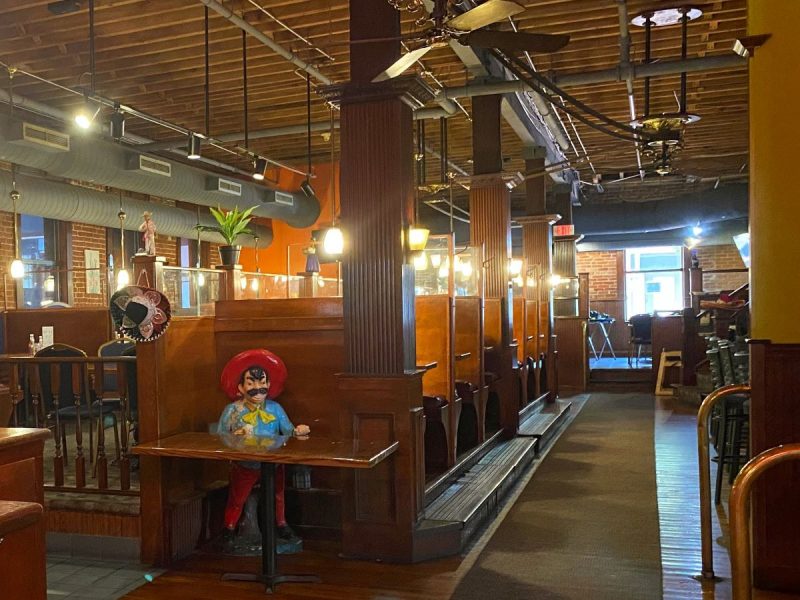 Here's another fun backstory from a downtown Erie restaurant. The owners both immigrated from the same home town in Mexico, but did not meet until many years later after moving to Erie. Both had a passion for authentic Mexican cuisine, and opened their Erie, PA restaurant, El Amigo, in 2016.
On my last trip to Erie, I walked past the restaurant several times, and it smelled amazing!
I had to make time to try it, and was not disappointed. From chips and salsa with authentic guacamole made tableside to the quesadilla, everything here lived up the the delicious aromas outside.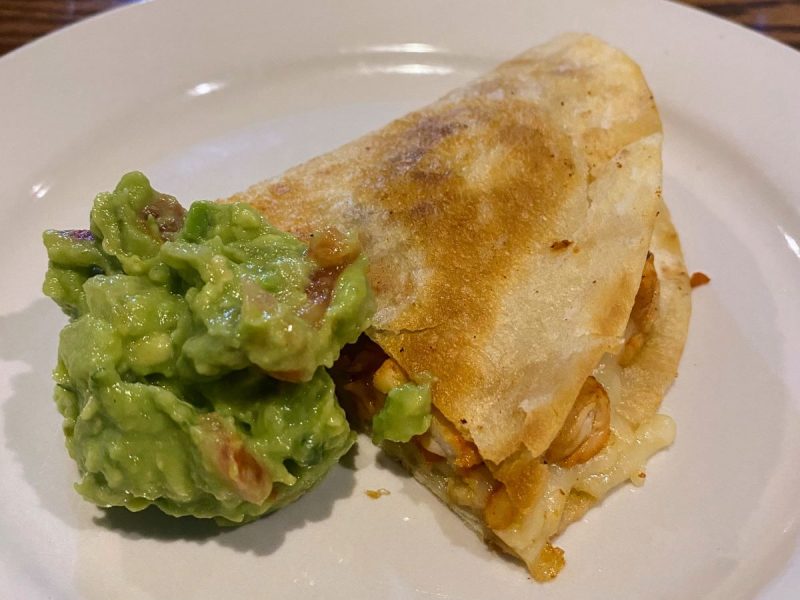 The staff is friendly and personable, too!
Stevo's Pizza
1019 STATE STREET ERIE PA | (814) 454-2418 | StevosPizza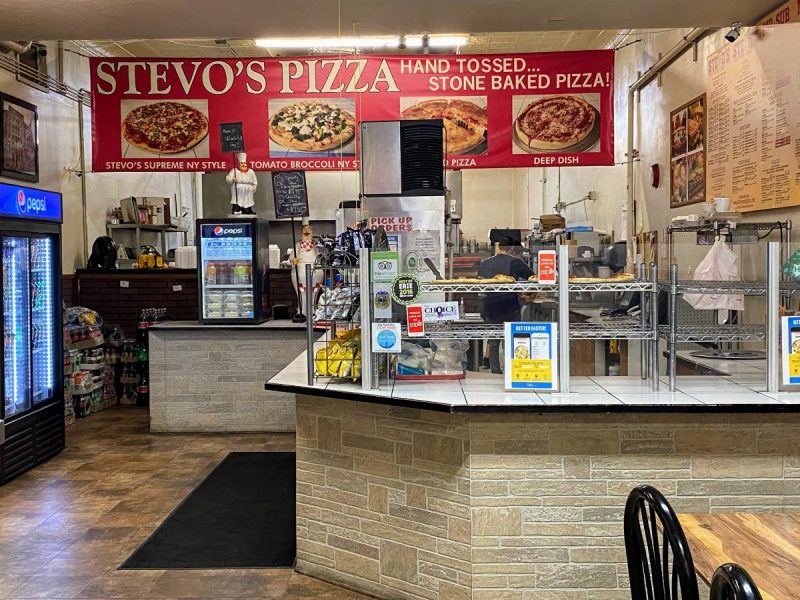 The owners, Armenian immigrants, purchased the sub shop at this location back in the year 2000. While they still serve New York style sub sandwiches, their chosen specialty is pizza. Local college students told that there are lines out the door at times, which is easy to understand. A great pizza is worth the wait!
Stevo's is locally famous for the pepperoni ball, a riff on a local tradition.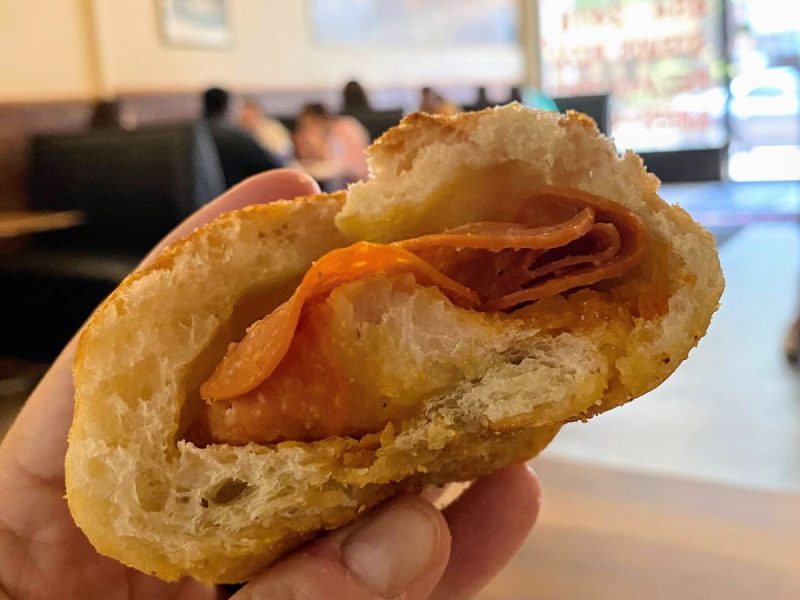 Back in Erie's early days, someone created the fish ball — a dough pastry filled with cured fish and baked. Fish balls made for an easy lunchbox item for this community where fish is abundant. Since fish isn't the go-to these days, Stevo's switched to a pepperoni filling and has become famous for it!
Sara's Restaurant
25 PENINSULA DRIVE ERIE PA | (814) 833-1957 | Sara'sRestaurant
Open seasonally, Sara's has been a tradition for people visiting Presque Isle for decades. BUT, it's not just for tourists. This place is incredibly popular with the locals, too. Serving burgers and chicken tenders, it's a great spot for picky eaters. The orange swirl soft serve is also popular, and a great treat after a long day on the water.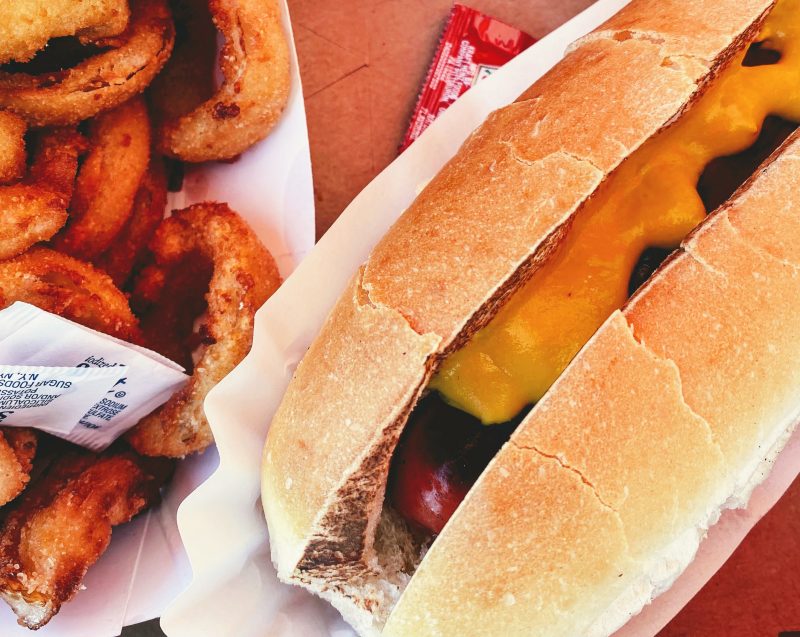 If you want to experience local flavors, get a Smith's hot dog (the hot dog preferred by locals) or a fried perch sandwich (this is Lake Erie, after all.
Plan your visit to Presque Isle State Park in Erie, PA
Oliver's Beer Garden
130 E FRONT STREET ERIE PA | (814) 920-9666 | OliversBeerGarden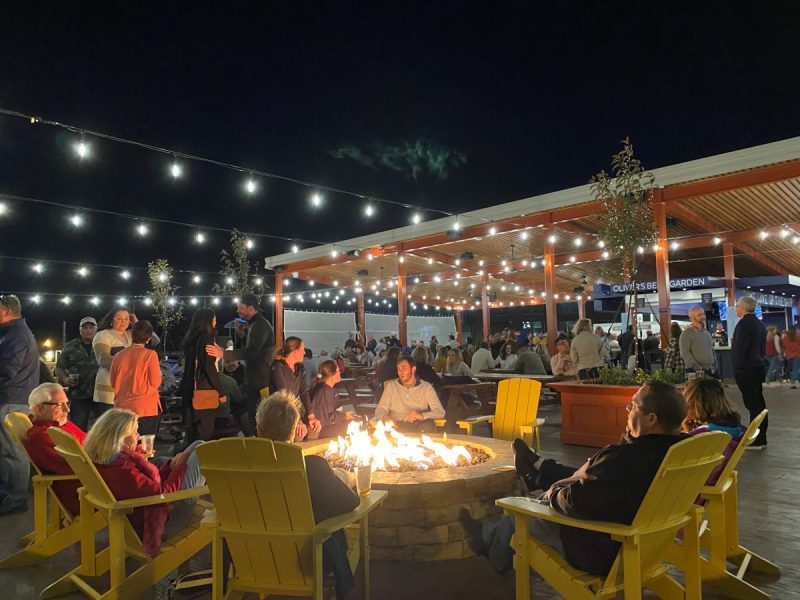 Open spring through fall, Oliver's Beer Garden at the new Hampton Inn & Suites Bayfront, is a great place to grab a light meal — sandwiches, burgers, nachos and a beer on draft. With family friendly live entertainment, wide open spaces and great views of the bay, this is a great place to grab a relaxed dinner after a day of site-seeing — especially if you're staying at one of the hotels within walking distance!
I got dinner here one night, and enjoyed a great sandwich while relaxing by a fire pit. You know it's a great atmosphere when you catch yourself smiling at nothing in particular. You know?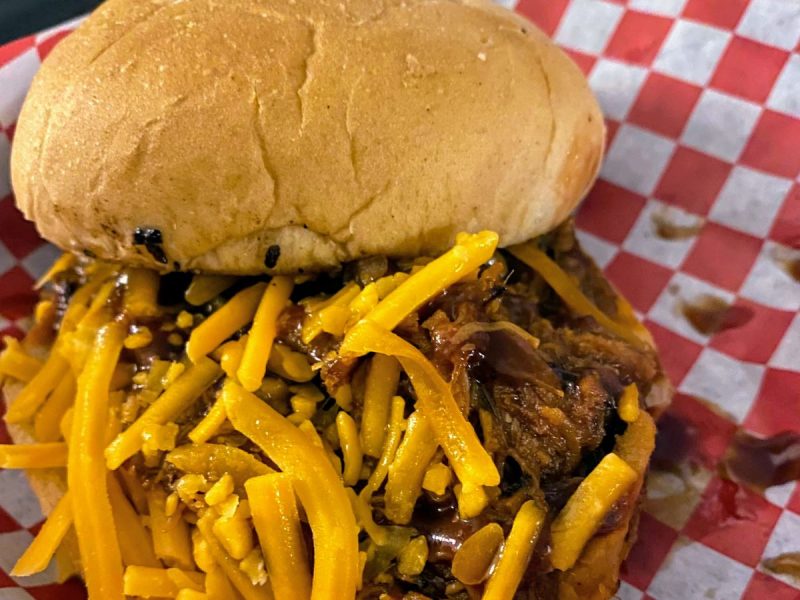 The food is served quickly, and they communicate by text — all in all, it's hard to find a more relaxing place to unwind at the end of the day
Discover more great restaurants in Erie, PA
Both of my trips to Erie, I sent photos home to my husband raving about the food here. He said he really needs to visit with me to assist in my research! He says that occasionally about a dish here or there, but on my Erie trip, he wanted to try everything! Erie might not be a big city, but the restaurants in Erie have big city flavor!
If you have limited time and want to experience some of the best food in Erie, I highly recommend Erie Food Tours. Food tours are a great way to experience several restaurants in a short amount of time. AND, Erie Food Tours weaves local history into their downtown walking tour. (Special thanks to Erie Food Tours for hosting my delicious tour.)
I'll add to this list as I visit and discover more great food in Erie. If you have a favorite Erie restaurant, leave a comment so I can check it out the next time I go!
Discover more great restaurants in Erie using the "Hello Erie" app — truly the BEST destination app I have ever used! Just open the app, click on the "eat/drink" button and explore the options. You can filter the results to find exactly what you want, click on the restaurant to read a description and get directions all from the app!
Explore Erie
Learn more about Erie with these resources: