Dreamland BBQ, a Delectable Review
This post may contain affiliate links. Click here to see what that means.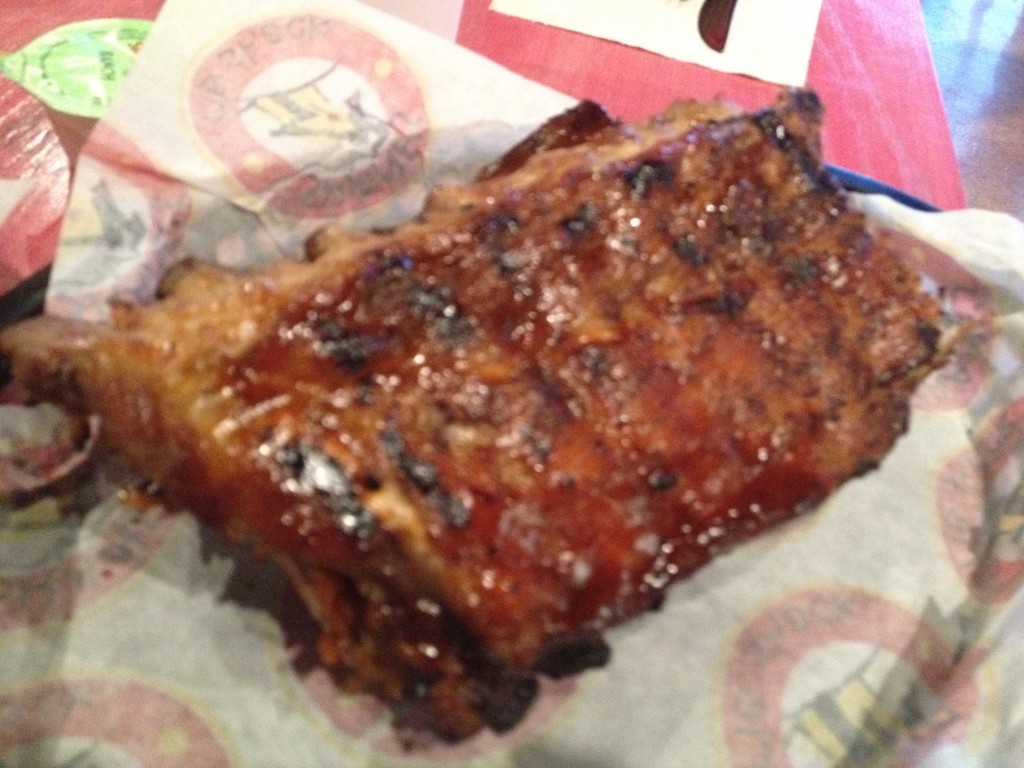 My son attends college in Birmingham, Alabama, which also happens to be home to Dreamland BBQ. On our first visit to Birmingham, we asked locals to recommend a restaurant, and Dreamland BBQ (also called Dreamland's) was universally mentioned. As a rule, when ALL the locals recommend the same place, expect it to be good!
Dreamland BBQ lives up to the hype. It's nothing to look at — and it's not located in the fanciest area downtown. Parking is hard to come by as well. Step inside to find a casual, welcoming atmosphere. The walls are covered in license plates from around the world and "to go" boxes decorated by patrons for universities around the country (I could not find an Ohio State University box and hope to correct that in the next few visits). Televisions located throughout the restaurant play sporting events all day and night. The best part about Dreamland BBQ, though, is its food… such amazing flavor!
The menu, posted on a board on the wall, includes ribs, coleslaw, potato salad, baked beans and banana pudding. The ribs are smoky, tender and covered in Dreamland's southern-style sweet and spicy barbecue sauce. We purchase family style, generally two slabs of ribs and a pint each of coleslaw and potato salad which comes with a generous supply of bread to mop up the sauce. We eat till we could burst, cleaning every rib to the bone. (If only I had a picture of my sons covered in sauce, but my own fingers were too gooey for that shot!)
While we still have a long list of restaurants to explore in Birmingham, Dreamland's makes the list every trip. Yep! It's truly that yummy. Dreamland BBQ has eight locations throughout Alabama and Georgia, including the original which opened in Tuscaloosa in 1958. Include a visit to Dreamland BBQ on your next visit to the deep south!
Have you been to Birmingham? What restaurant should we add to our must try list?