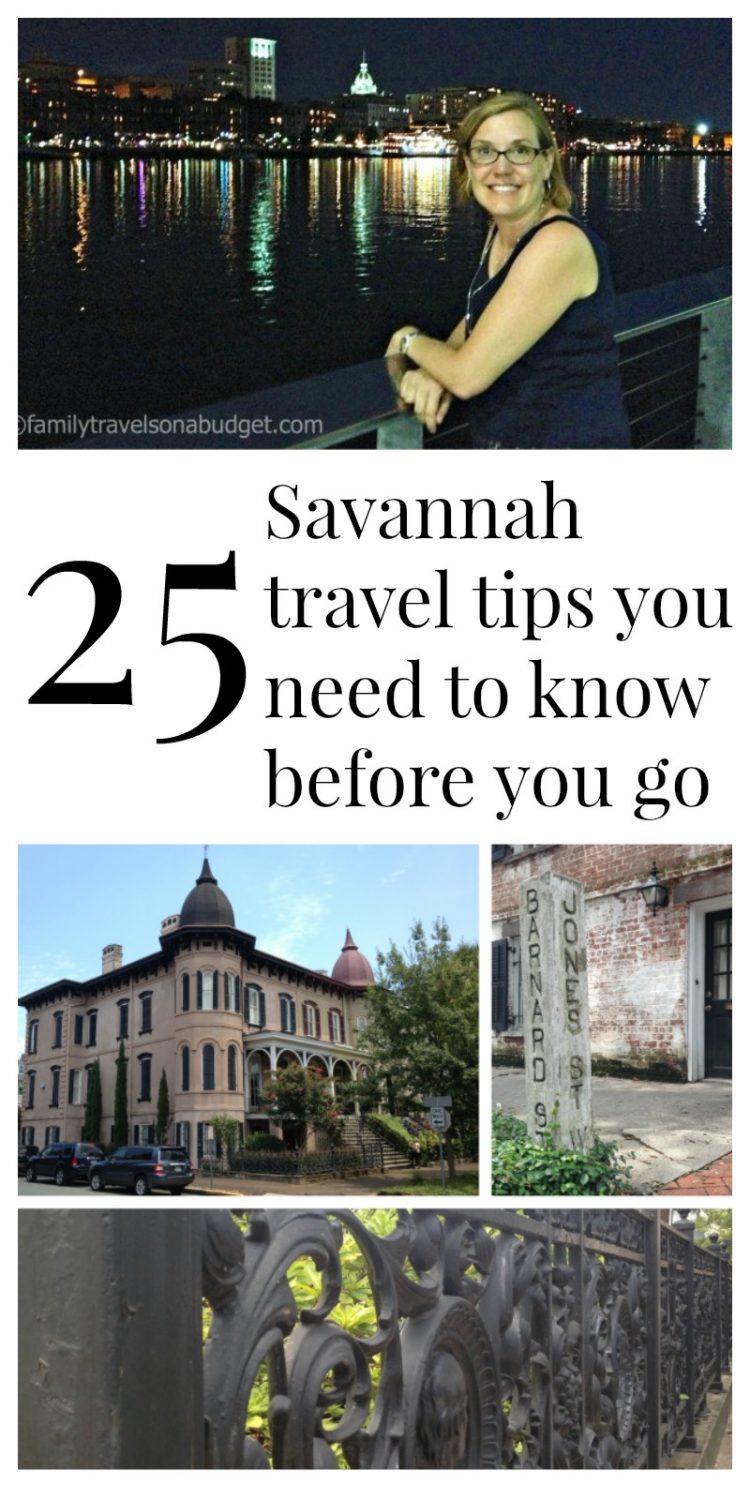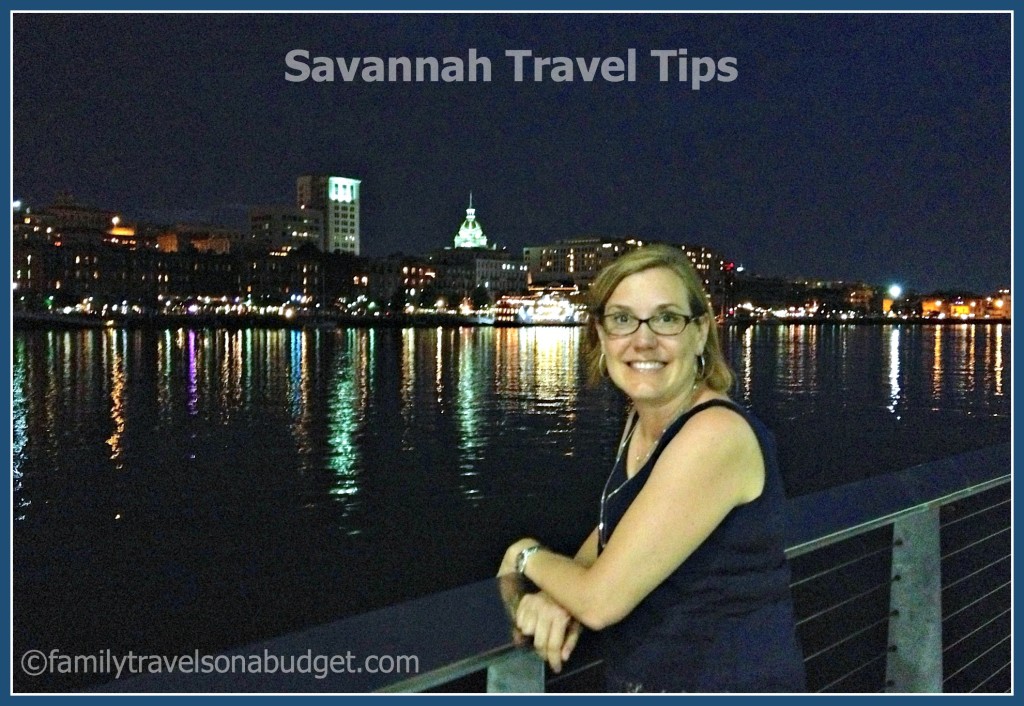 Savannah, Georgia, founded in 1733, was the first planned city in America. The city's unique design offers 22 historic squares (of the 24 original) surrounded by historic homes, inns, churches and monuments and so much more. Live Oak trees, branches heavy with spanish moss, quietly guard the city's historic district.
Savannah's welcoming, "Slow-vannah" pace offers something for everyone: foodies, history buffs, art aficionados and adventurers. Use these 25 Savannah travel tips to plan your trip and discover all this grand, southern belle has to offer.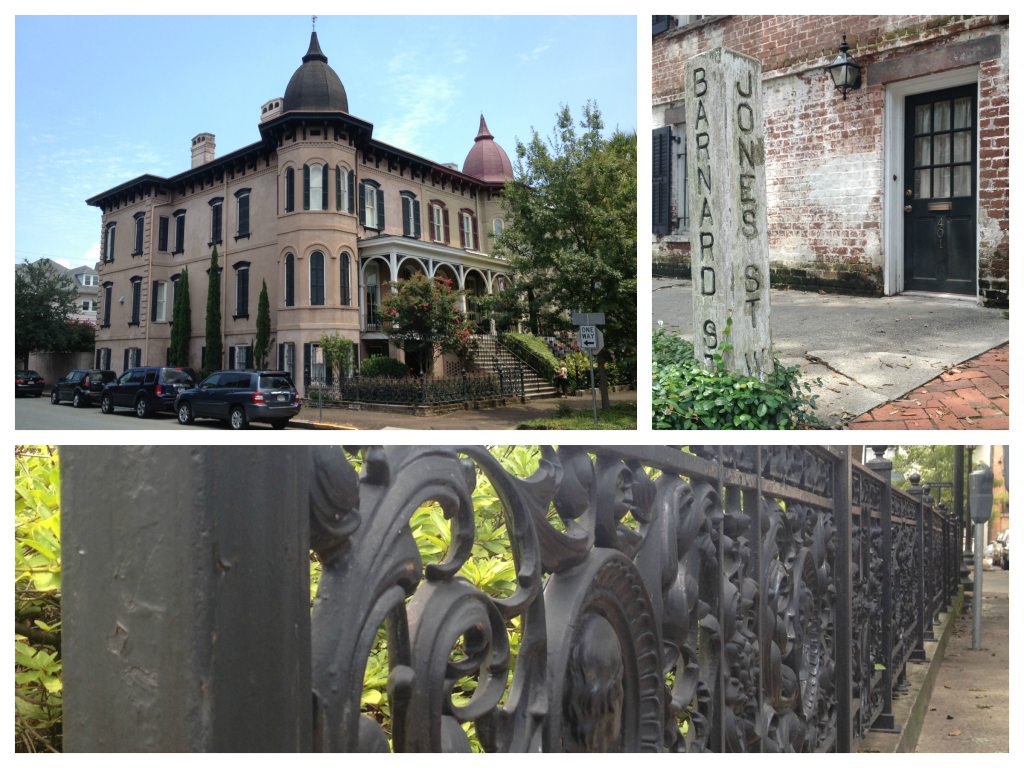 25 Savannah Travel Tips
When you think about things to do in Savannah, GA, it's also important to think about how to see this beautiful city. The Savannah historic district is one of the most popular destinations in the United States, so use these tips to beat the crowds, enjoy the best meals and experience the great history of Savannah.
There's no particular order to these Savannah travel tips…. all are helpful!
Familiarize yourself with a city map before you go.
Request a visitor's guide from VisitSavannah.com, the city's convention and visitor bureau.
Take a guided tour the first day, whether by trolley, horse and buggy, or pedicab. It's hard to get lost after taking a tour.
If you take a "hop-on, hop-off" trolley tour and your guide is bland, hop-off and catch the next trolley. Two standout guides were Wayne and Stew! We enjoyed their entertaining style!
With Savannah travel, you can skip hotels that serve breakfast, unless taking the kids. There's sooo much good food to enjoy in Savannah, that you'll want to dine out. (I spent about $100 on dining for a four day trip and was never hungry!)
Wear comfortable walking shoes, not brand new. Savannah is a walking city, and you'll want happy feet!
Remember the camera. The preserved homes in Savannah are simply spectacular. If you have a great camera, pack it! (I forgot mine and regretted it from day one!)
Stay in the riverfront/historic areas all within easy walking distance to anything in the historic district. Leave the car parked, and enjoy the city on foot.
Take the free ferry across the river to enjoy the city view from the convention center. A trip across the river takes about 10 minutes. Go once during the day (we didn't) and again at night.
Make dinner reservations before you travel! I use Open Table to make reservations wherever I travel. It's easy to use and offers accurate reviews.
An important Savannah travel tip for museum goers: Weekday visits are less crowded than weekends. We visited Wednesday through Sunday, and on Saturday the crowds had easily tripled.
Use crosswalks! Savannahians know that tourism is vital to the city's success and most tend to stop for pedestrians at crosswalks. Outside the crosswalks, and that's Savannah travel you don't want to risk!
With that said, don't assume that vehicles will stop for you! Be aware!
Take advantage of freebies! We enjoyed a spontaneous tour of Savannah's oldest fire station, one of our favorite places! This station is located across the street from the city's main cemetery.
Look for multiple pass discounts to save on tours. Watch the "fine print." Some passes require that visits be made in the same day — and plan your trip accordingly.
Allow approximately one hour to tour historic sites. Some take less time and others take a bit more. Plan for an hour per site to avoid overbooking your day.
Most tour homes open around 9:00 or 10:00 a.m. and close at 4:00 or 5:00 p.m.
Bring your umbrella.
Enjoy the market areas: River Street, The City Market and Broughton Street. Each area offers a unique shopping experience, dining and atmosphere. There's something for everyone in Savannah.
Visit the Forsyth Square Farmer's Market on Saturday mornings. While small, the market offers organic foods including some prepared breads, fruit popsicles, honey, fruits and veggies. Grab a snack and enjoy the park.
Sample the pralines at River Street Sweets (on the riverfront) and Savannah's Candy Kitchen (in the City Market). My friend and I researched extensively — enjoying several samples during our trip — and agreed on which is better. I'll share that in a later post, but don't take my word for it. Do your own research!
Ask the hotel concierge for assistance. Savannahians are proud of their tourist friendly city and will do whatever they can to help you enjoy your trip. Pam, the hotel concierge where we stayed, offered great advice for our trip.
Drink water! The summer heat and all that easy walking are draining. Drink water!
Talk to people. We met wonderful people from Savannah and across the U.S. Savannah is a friendly city!
Linger. There's no need to rush in "Slo-vannah." The city moves at a relaxed pace. Enjoy it! Read historic markers, take photos (even pose on the staircases for grand shots), enjoy an ice cream cone mid-day.
Since the 1950's Savannah has worked tirelessly to preserve and protect its history. It's worth a visit!