Hilton Head vacation by the numbers
According to American Express, US families spend about $1,145 per person for a one-week vacation. For our family of five, that would be $6,870! YIKES!
We travel a lot — and except for two splurge trips (a Disney cruise and our trip to France) — I have never come close to spending that much. If vacation cost that much, we wouldn't travel. We couldn't afford it!
Rather than explain how we budget travel, here's a look at our actual expenses on our Hilton Head vacation over the new year holiday. Our family of six (5 adults, 1 child) spent a grand total* of $2,226 on this trip, far below the national average — not bad for holiday travel season!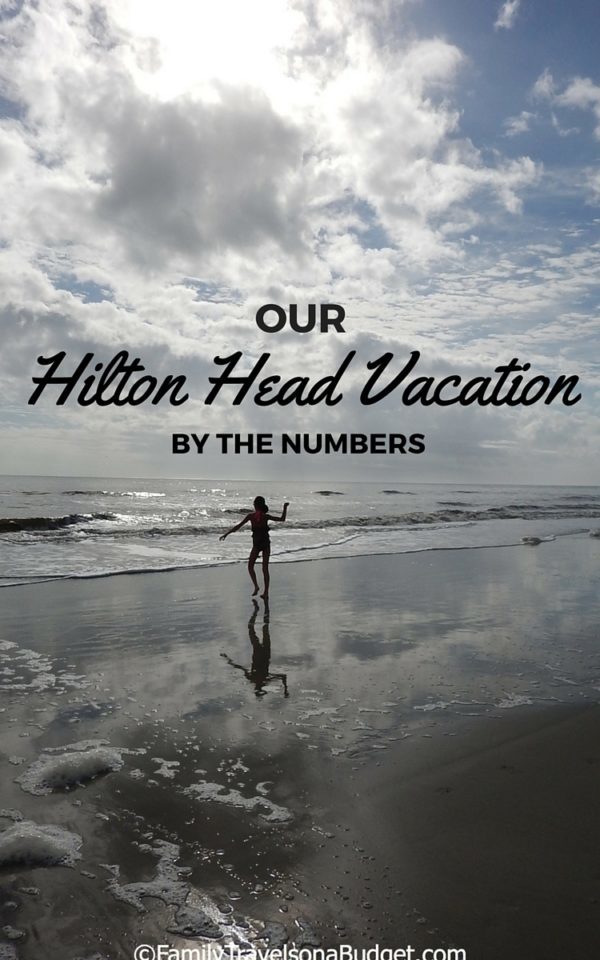 A Hilton Head vacation over the new year holiday is considered low season, so it's a great value for families. Year-round moderate temperatures also make it a great off-season destination. We've welcomed the new year there four times and have been able to swim (heated pools) and walk on the beach without freezing every time!
Our Hilton Head vacation by the numbers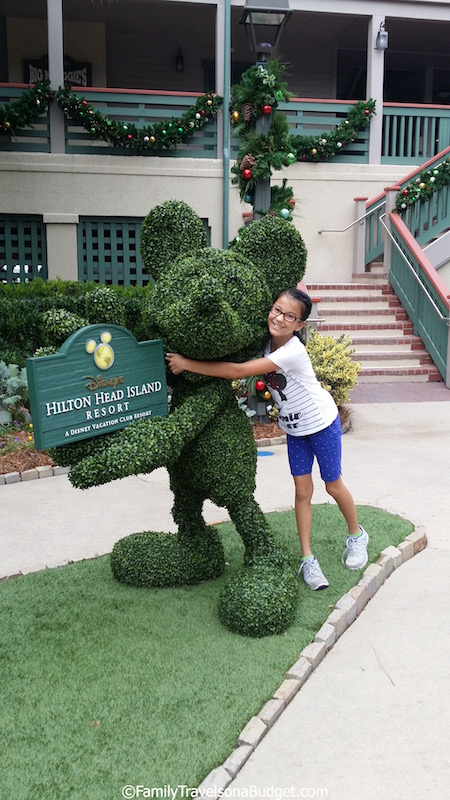 Lodging
We stayed at Disney's Hilton Head Island Resort — where Mickey is not king! It's true. The resort is themed after an old island fishing village, with small buildings of 4-8 condominium units spread across the property. Old live oak trees, palmettos and marsh views create the relaxed atmosphere we love. The resort includes many amenities: pools, water slides, foosball, ping pong, movies under the stars, campfires and more — all without an added resort fee!
We chose a 2-bedroom condo, which sleeps up to 9, providing plenty of space for our family of six (we brought our son's fiancé). With a wide balcony, full kitchen and laundry in the unit, it's a great place for a relaxed vacation.
Savings tip: Condominium rentals on Hilton Head are abundant. With full kitchens and free laundry, they offer a great savings over hotel rooms. Compare costs when booking your vacation!
Total cost: $1462*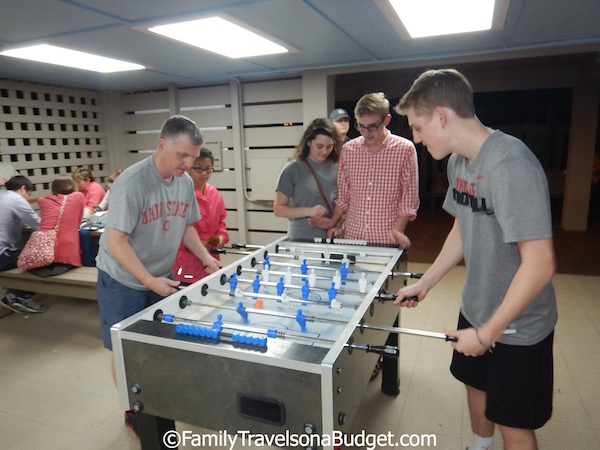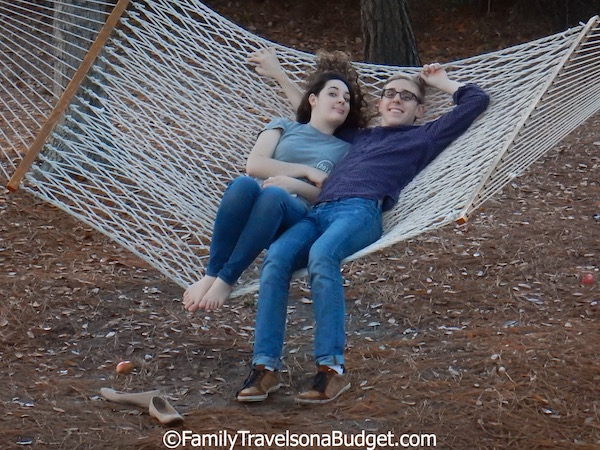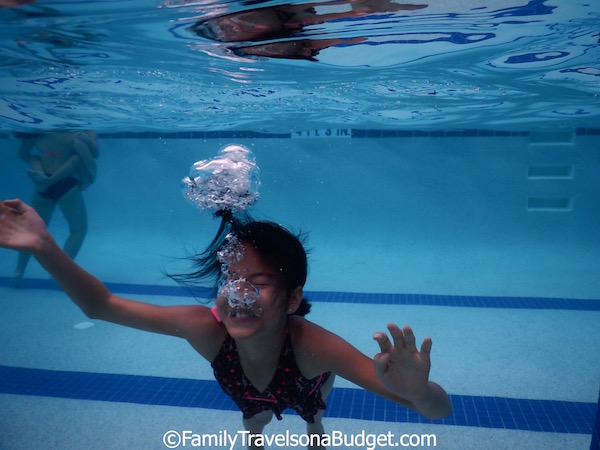 Dining
Since our condo had a full kitchen, we planned ahead and prepared most of our meals at home. Foods like chili, soup and meatloaf are easy to prepare and freeze before travel. They're also easy to heat and eat, saving valuable kitchen time! We also took breakfast foods and snacks to keep our costs down. Of course, vacation is a fun time to eat out, so we did venture out a few times! Our "big splurge" was dinner at One Hot Mamas, our favorite restaurant on the island. We also ordered pizza, got pastries at a French patisserie and homemade ice cream.
Total cost: $226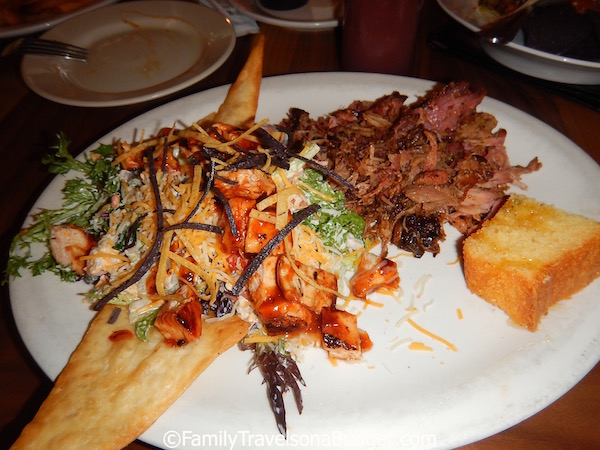 Activities
The resort includes so much to do, so our spending was a definite splurge. But, when it's 70+ degrees in South Carolina in December, we just couldn't say no to a kayaking excursion or bike rentals. We took a 2-hour self-guided kayaking tour ($167.50) and got bikes for the week, including helmets and locks ($180). In my opinion, biking is the best way to experience Hilton Head — though biking the beach is much harder than I thought! Ellie, age 11, also participated in the kids' only New Year's Eve party that included pizza, games, crafts and activities for $34.
Savings tip: A weeklong bike rental is only a few dollars more than a daily bike rental — and with more than 80 miles of trails, there's plenty to see by bike.
Total cost: $382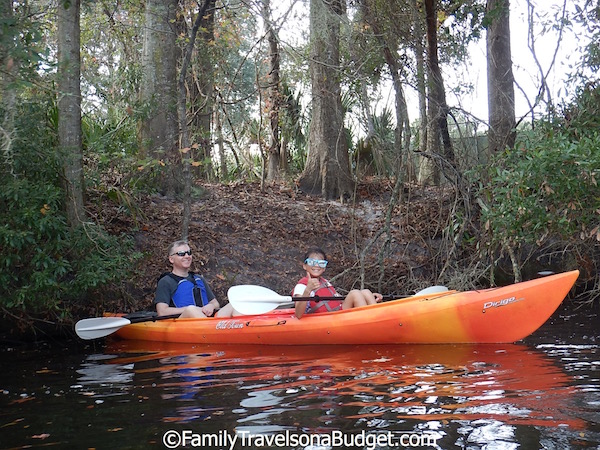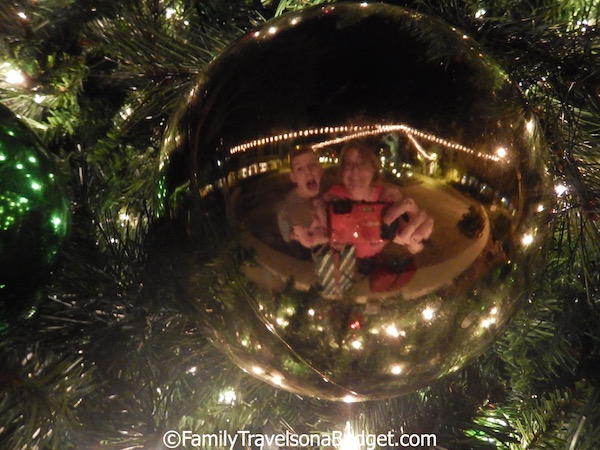 Travel
Hilton Head is only 5 hours from our home, and South Carolina has some of the cheapest gas prices in the country, so this trip didn't cost much at all! We stopped for lunch at Craig's Place in Santee, SC (excellent food and service) on the way down ($65 including generous tip) and ate leftover snacks from the trip on the way home.
Total cost: $97
Shopping
We didn't do much shopping at Hilton Head, since the trip was just after Christmas. Ellie got a Disney gift card from her uncle for Christmas and bought a couple little things at the "Mercantile." We did go to the grocery store once, so that cost is included here (it's food we would have bought either way — you've got to eat, right?)
Savings Tip: If shopping and vacation go hand-in-hand for you, this is a great place to visit. There are a number of outlet malls nearby. Hilton Head also has a number of resale shops — a great place to find beach decor for less!
Total cost: $59
Grand total
The grand total cost for what we consider a luxury getaway was $2,226! For five active adults and one child, I think we did great.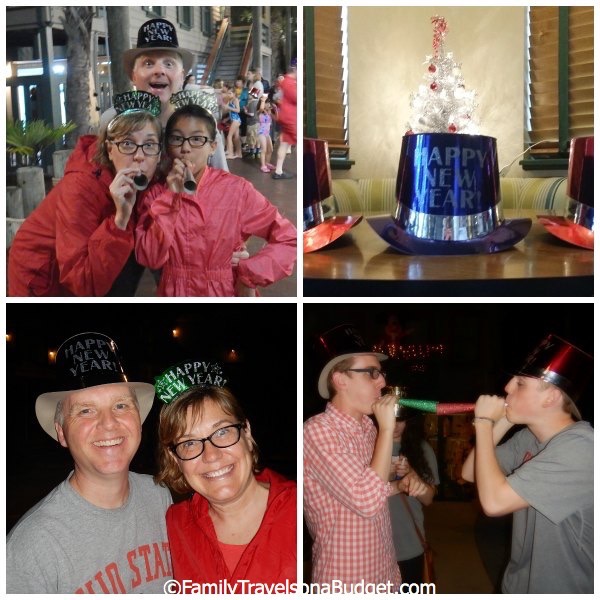 *We belong to Disney Vacation Club and used our "points" to pay for this trip. Our accommodation costs were $720 based on our membership. Since not everyone belongs to the vacation club, I used the rack rate to determine the cost of the trip.
So what do you think? How do your vacation costs stack up against mine?