Hocking Hills Cabins for two
This post may contain affiliate links. Click here to see what that means.
Nestled in Logan, Ohio are cozy Hocking Hills Cabins for 2 in the cozy town of Logan.
These Hocking Hills Cabins for 2 offer guests secluded lodging in charming cabins equipped with everything you need for a romantic getaway or girlfriend getaway.
Take a walk along the property's many trails to enjoy abundant wildlife, beautiful foliage and wildflowers. Relax on the porch swing or slip into the hot tub and watch the sunset's glorious display.
Seriously, Hocking Hills cabins for 2 are the perfect escape!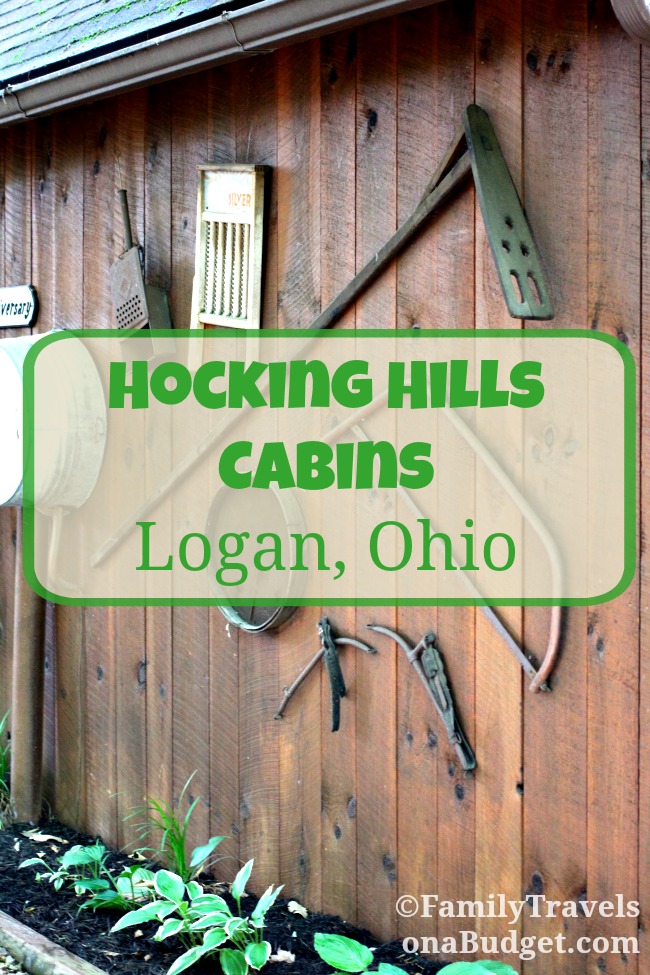 My visit to the Hocking Hills Cabins
Since my husband couldn't join me, I invited a long-time girlfriend to come along.
We hadn't seen each other in about 20 years but she lives near Hocking Hills. So, our cozy Hocking Hills cabin for two was the perfect place to reconnect.
Besides talking late into the night (can you imagine cramming 20 years into one night???), we enjoyed all the cabin and its surroundings made possible.
Almost immediately after arrival, the sky broke free and rain came down in buckets!
That's quite typical in Ohio, and doesn't tend to last long.
The rain gave us a chance to unpack and talk (lots of talking…). We brought burgers, veggies and all the fixins for s'mores. When the rain stopped, we headed outside to the charcoal grill and got in touch with our inner Bobby Flay!
After dinner, "we made fire!" Yep! Two chicks, no men. We got our own fire going using the charcoal grill briquettes and some crumpled paper. We were quite proud of ourselves. As we should be!
Of course, we cooked marshmallows and made s'mores…. and actually practiced a little restraint, only eating two!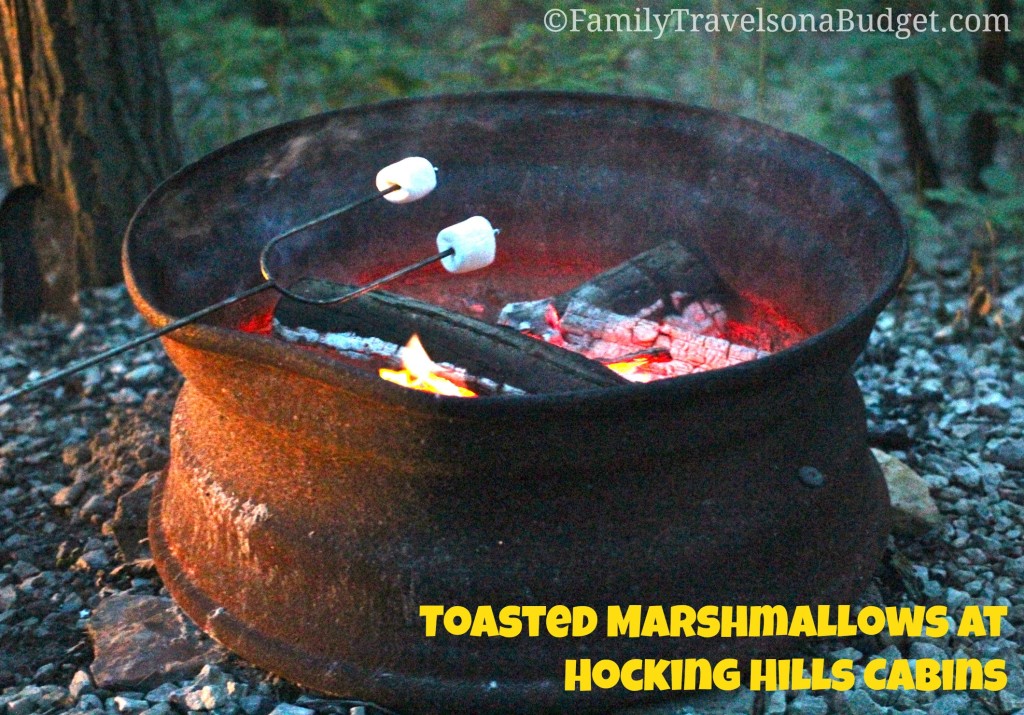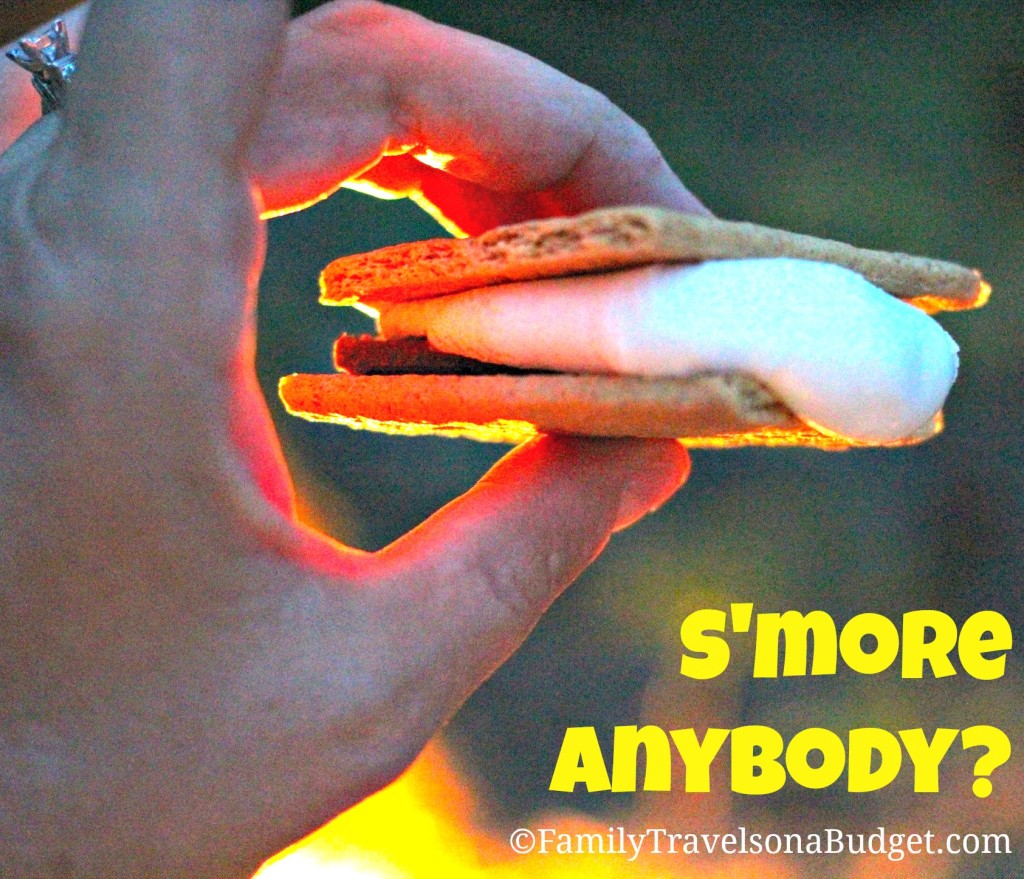 After dinner, the rain returned. So, we headed to the swing on the covered porch to continue our visit…. but it got heavy enough we retreated indoors to the comfy sofa instead.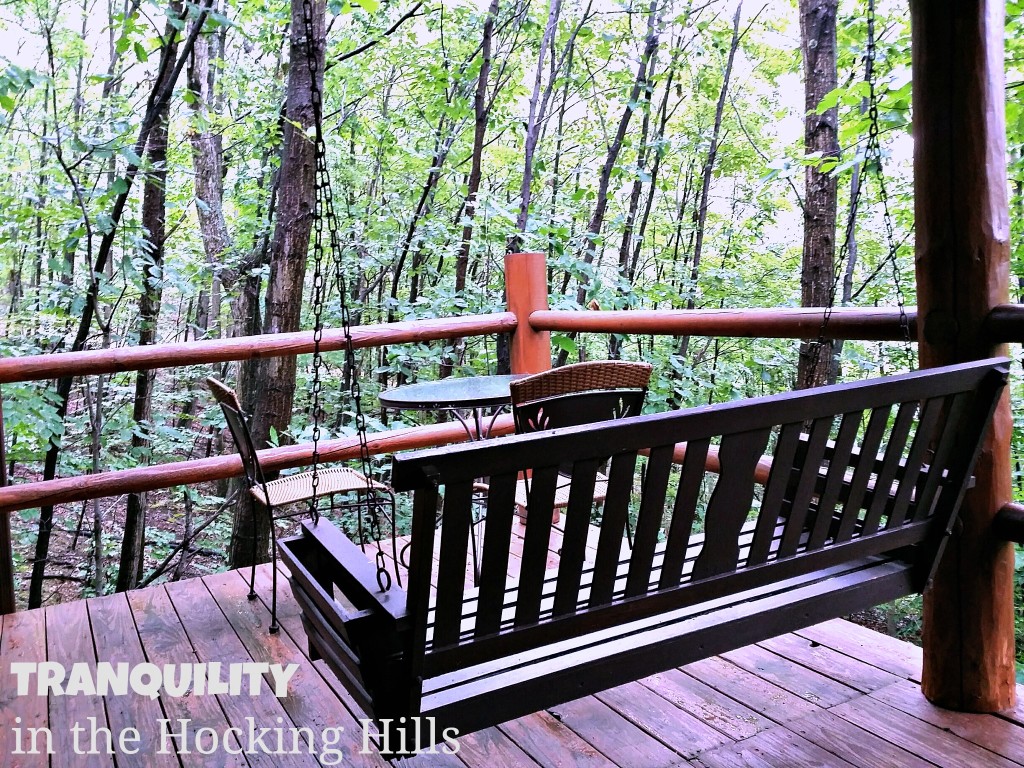 We stayed in "Anniversary," a small A-frame Hocking Hills cabin for 2.
The first floor, open concept space includes a sitting area with fireplace (you can't use the fireplace during the summer months), dining table and kitchen.
Tucked away in the corner is the full bathroom that looks brand new!
A circular staircase leads up to the sleeping loft which has a queen size bed and sloping roof.
The whole cabin was spotless and well-appointed. It had a sense of airiness and coziness all in one, probably because of the vaulted ceiling. Very charming indeed.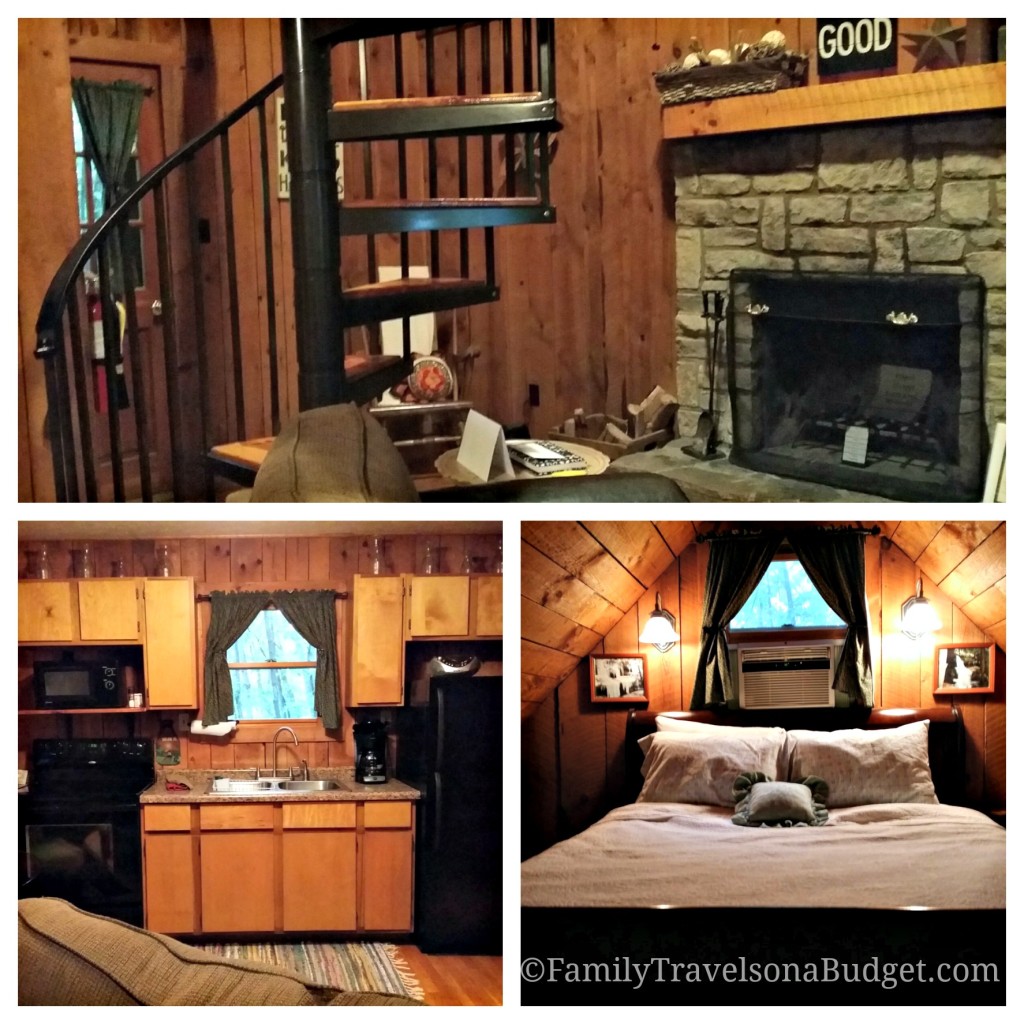 While I enjoyed the privacy of our cabin in the woods, the interior cleanliness surprised me the most! When I hear "rustic," I tend to think drafty, rough-hewn, and not modern. This cabin was quite the opposite. We enjoyed the comfy sofa, charming decor, cleanliness — and the fact that giant spiders didn't consider us roommates!
We enjoyed our stay immensely. These Hocking Hills Cabins for 2 are close to Route 33 and all the outdoor recreation in the Hocking Hills region, making it a great place to escape the city's hustle and bustle.
I don't know that I'd bring my family here, though. Hocking Hills Cabins offers larger family cabins, but the property is geared toward romantic getaways and adult trips, particularly the indulgences add-ons. 
Know before you go: Hocking Hills Cabins
No GPS! Cell phone reception throughout the Hocking Hills is quite limited. Print directions before you go or you might get lost! (I've got a story on that — but I'll save it for another day!) Barb sent directions a couple days before my trip. Excellent service there!
Bring your own beach towels. A sign on the bathroom towels says not to use them for the hot tub, so bring your own! Or drip dry. Your choice!
Do NOT bring firewood!!! Due to agricultural concerns, the State of Ohio has banned the transport of firewood from one location to another. Hocking Hills Cabins will provide firewood for a nominal fee. (Besides, lugging firewood tends to mess up the trunk!)
Bring all you need for kitchen and bath (other than dishes and towels). Unlike many hotels, Hocking Hills Cabins does not regularly stock the kitchen with coffee, creamer, and sugar. There is a coffee maker in the unit, but you need your own supplies to brew it. We forgot our coffee — bummer! In the bathroom, hand soap and towels are provided, but bring your own shampoo and lotions.
Families with young kids. Our unit was not childproofed, though I don't think a rustic cabin built on a hillside is easy to childproof! Make sure you look at photos before going if this is a concern for you.
To learn more about Hocking Hills Cabins and the region