Lexington historic district
This post may contain affiliate links. Click here to see what that means.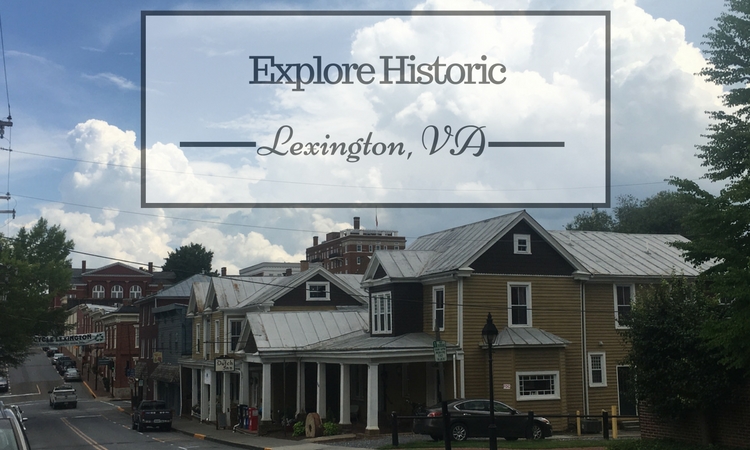 When George Washington and Robert E. Lee are part of your history, no doubt there's more to discover too. In the Lexington historic district, in Rockbridge County, Virginia, there's history on every corner — and often in between!
Ellie and I met friends in Lexington this summer, a first visit for us all. Knowing this is a historic destination, I wasn't confident that three tween girls would find it interesting — but I was wrong! The girls loved it, especially the horse and buggy history tour.
I loved it, too. So much has happened in Lexington. But, more than WHAT its history is, I was impressed by HOW Lexington shares that story.
Lexington: History 3 ways
The Lexington historical district encompasses most of this walkable city's downtown. The universities, prestigious Washington and Lee and Virginia Military Institute, contribute to the story, opening their doors to the public year-round. With so much to see and do, the Lexington historic district serves up history three ways: on foot, by horse and buggy and in museums!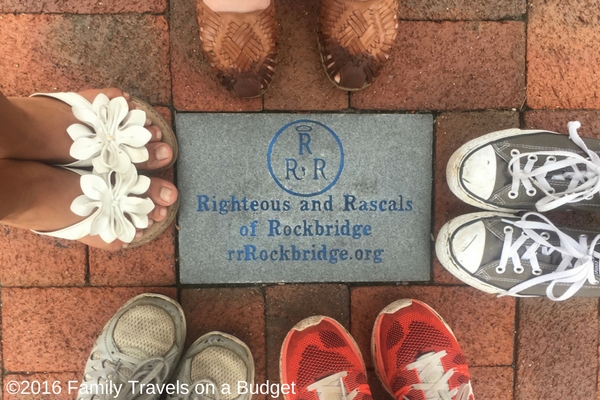 Walk in the footprints of history
The Righteous and Rascals of Rockbridge is an incredible, self-guided, interactive walking tour in the Lexington historic district. Paver markers throughout the downtown area share information about a historic person or event in the area. After reading the paver, let kids guess (or you can guess) if they were righteous or rascal. The Righteous and Rascal website provides links (and a map) to learn the stories of each person.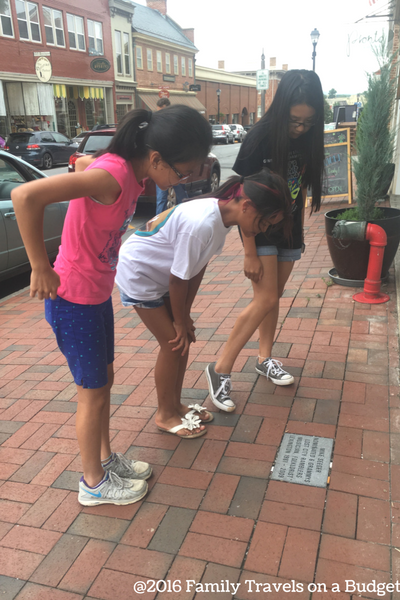 When we first started our righteous and rascals hunt, the girls weren't all that excited about it. But, after the first few tiles, the girls ran to find the next one. They loved guessing whether each person was righteous or rascally before we read the story. We didn't find all the pavers, but it held our attention for about an hour before dinner.
The most interesting stop might have been the cemetery! I had no idea that Stonewall Jackson was such an interesting guy!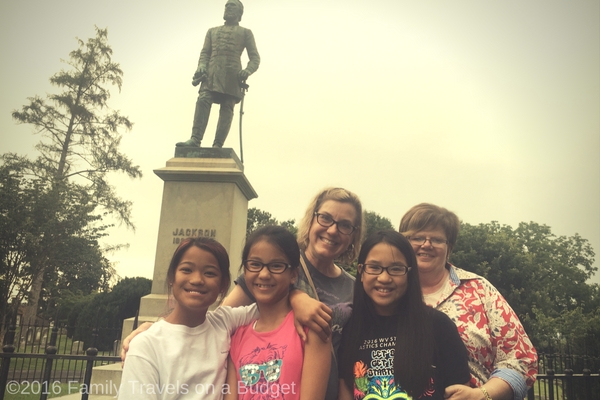 Learn history by horse and buggy
When traveling with horse crazy tweens, why not take advantage of the available carriage tour by Lexington Carriage Company? At first, the girls were tickled just to watch the horses. In no time, our guide sucked them in with her excellent story telling skills. We saw all the old homes, learned about some great places to eat, saw Washington and Lee University and more. As we passed by the cemetery (which we had visited before dinner the evening before), the girls really perked up. They had questions and the guide had answers!
Travel tip: Park in the FREE garage and walk out the lower level for convenient access to the tour pickup location.
Explore history museums
With two historical universities (Washington and Lee and Virginia Military Institute), it should come as no surprise that there are great historical museums in Lexington. We couldn't visit them all on our visit, but we saw enough to know we need to go back!
Lee Chapel and Museum on the campus of Washington and Lee shares the University's history, particularly the influence of George Washington and Robert E. Lee on it. Unless you're a Civil War expert, you might be surprised what you learn about the two men in the exhibits so carefully displayed. An added bonus, the docents at this museum are kind and knowledgeable — with an ability to share on a tween level. The girls enjoyed everything about this museum, especially the marble statue of Robert E. Lee on display in the chapel. Admission is FREE!
VMI Museum provides a unique experience as museums go. We scheduled our visit to coincide with the noon cadet tour of the campus. It was hot! But, it was also informative. The students at VMI are disciplined and do not take a relaxed approach to college — I never would have made it! (Wimpy, wimpy, wimpy) Besides the enlightening and engaging campus tour, the air-conditioned museum shares relics from the Revolutionary War on — including a replica of a VMI dorm room. I enjoyed it. The girls did not enjoy this one as much, mostly because of the intense heat that day. Admission is FREE!
Stonewall Jackson House (which we did not visit since the kids were so tired) was high on my friend's and my wishlist. It tops my list for places to go on my next trip to Lexington. This house, which was also used as a hospital, is preserved to the time when Stonewall Jackson's family lived in Lexington. From all I've been told, the guides are quite engaging and informative. (Adult admission is $8, and discounts are available)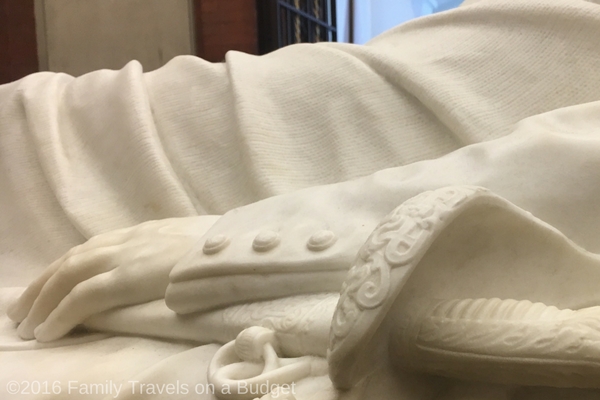 Make your trip more memorable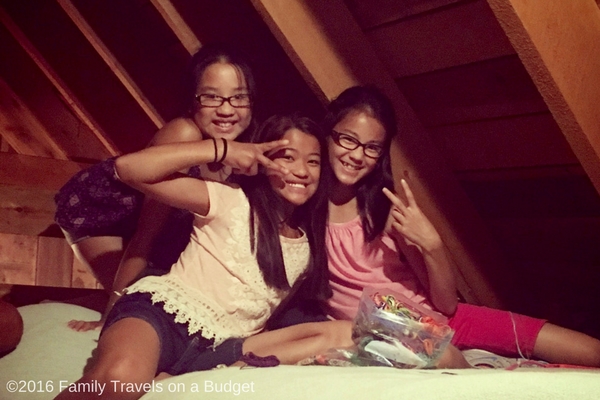 For added space, we stayed in a historic cabin (the Romantic 1860 Log Cabin Retreat) during our trip! Though built in the 1860s, the cabin has modern amenities like electricity, indoor plumbing and air conditioning! YAY! But it was rustic and cozy as well — it's not as up to date as modern hotels (I do not recommend it to families with young children, though our girls loved it). Tucked away in the country, we escaped city sounds and enjoyed a brilliant night sky. The girls played in the loft — a la Little House on the Prairie!
Pin this for later!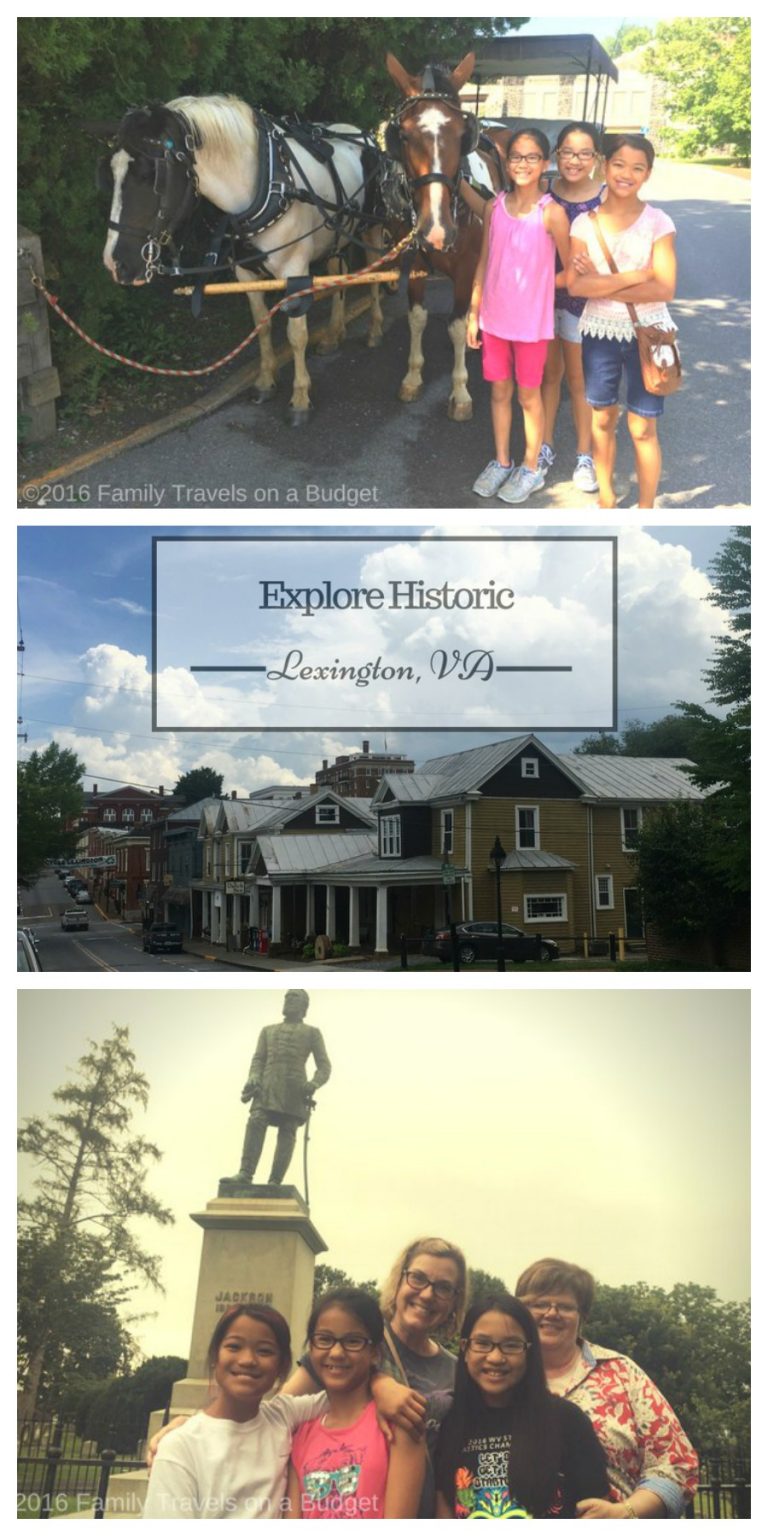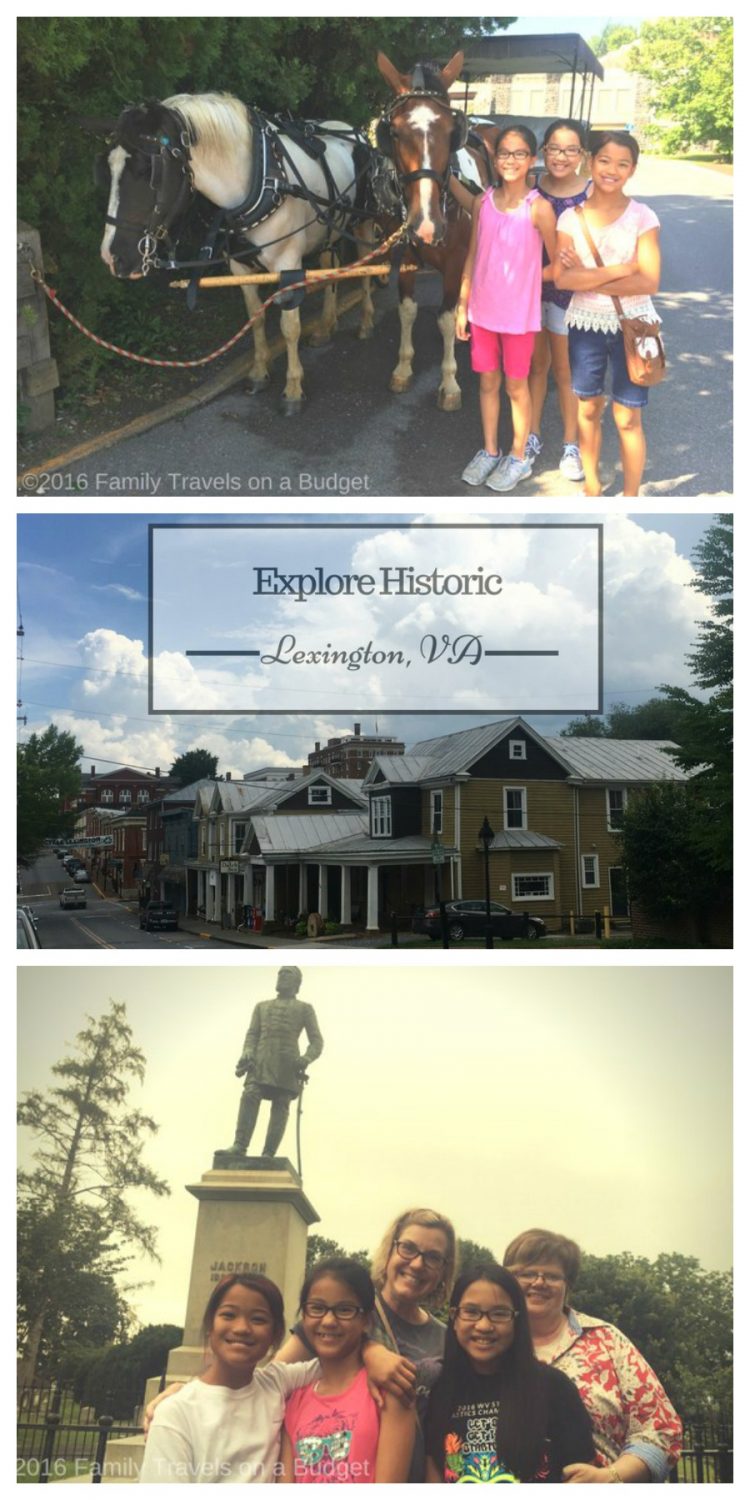 Special thanks to the Lexington Visitor's Bureau for arranging our trip! I'll be sharing more in the coming weeks — so stay tuned! I hope you love it as much as we did.
Other attractions in the Lexington area