Great Lakes Science Center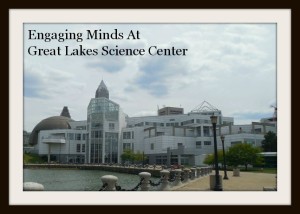 Planning a Cleveland family vacation? It can sometimes be difficult to find kid-friendly attractions that are also good for the rest of the family. Might I recommend a trip to the Great Lakes Science Center? This interactive museum and learning facility is the Cleveland attraction for families, full of hands-on learning experiences that appeal to both the young and old. It's on of the best things to do in Cleveland, and it's a great way to have fun in Cleveland!
Great Lakes Science Center
Engage your minds while having fun at The Great Lakes Science Center in Cleveland, OH! This interactive museum is a great place to take your kids in Cleveland if you're looking for a fun and educational trip. Learn about space at the NASA Glenn Visitor Center (check out the moon rock!). Discover what science has to offer for the health field in the BioMedTech Gallery. Explore science at the Science Phenomena exhibit. All these exhibits (and more!) let guests explore science while getting a fun hands-on learning experience.
There are three museums you can visit at the Center. First is the Science Center itself (general exhibits). Second is the William Mather museum. Third is the OMNIMAX Theater. It costs extra to visit the William Mather Museum and the Theater, but there is plenty to do at the Science Center itself. You'll definitely get your money's worth if you just want to do visit the general exhibits!
NASA Glenn Visitor Center
Have you ever wondered what it's like to be an astronaut? Find out at the NASA Glenn Visitor Center at the Great Lakes Science Center! This exhibit gives visitors an out-of-this-world experience!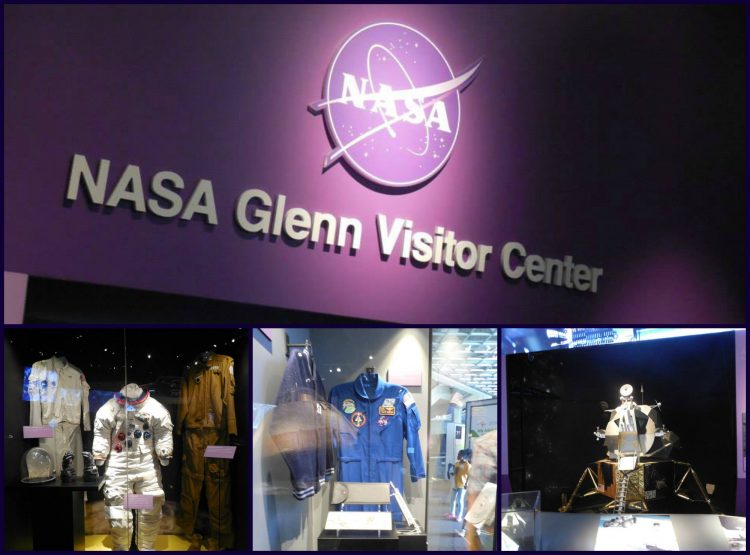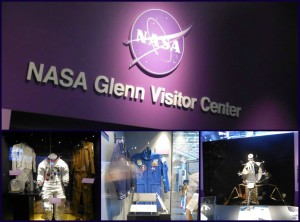 Take a peek inside the Apollo Command Module. See artifacts from Glenn's Friendship 7 mission. Learn how astronauts live on the International Space Station. Interact with several of the exhibits in the "Discover Gallery" (launch mini rockets!). These are just a few of the things you will encounter at the NASA Glenn Visitor Center.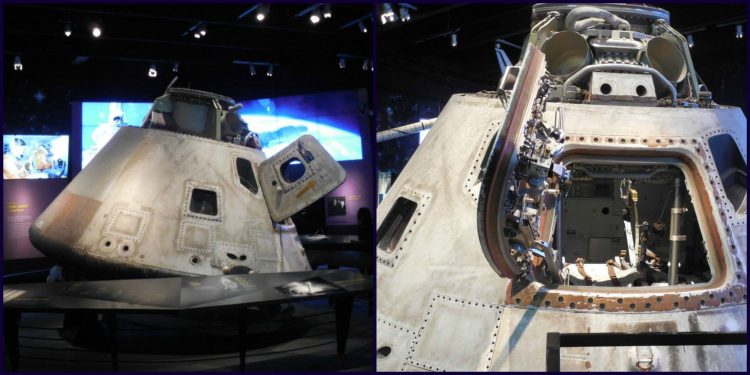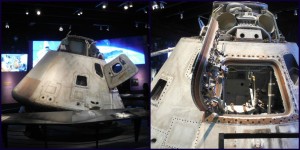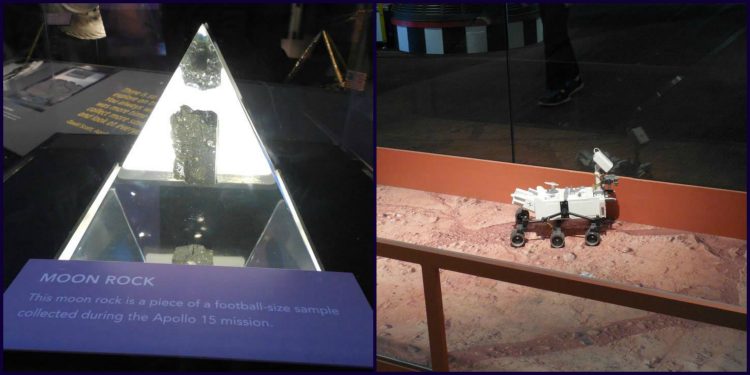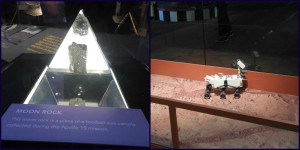 The NASA Glenn Visitor Center offers activities great for all ages:
Hands-on activities.
Interactive exhibits.
Cool artifacts and information.
Kids, tweens, teens, and adults will love playing with the hands-on activities! My family and I tried all of these cool things, and we had such a fun time! My brother and I were especially interested in the mini rocket launchers.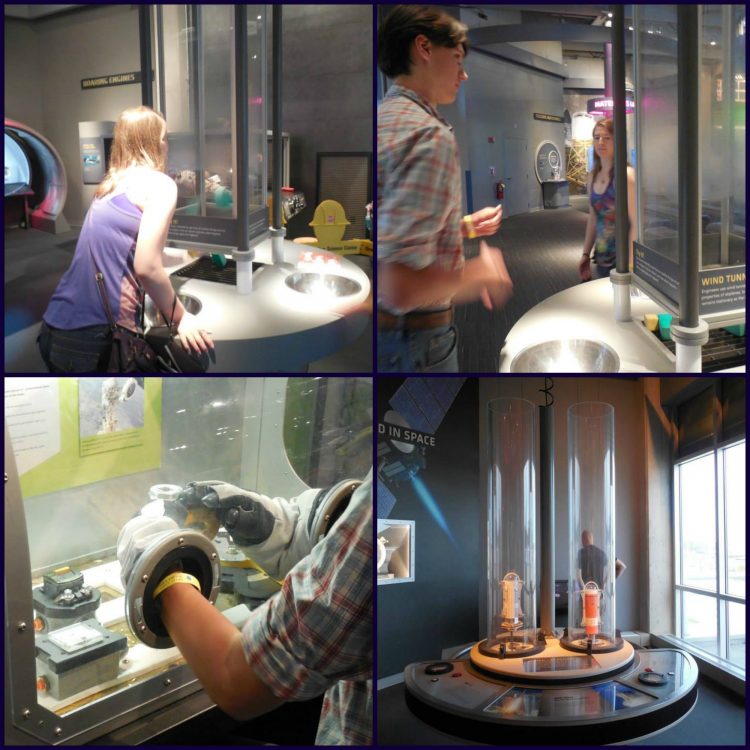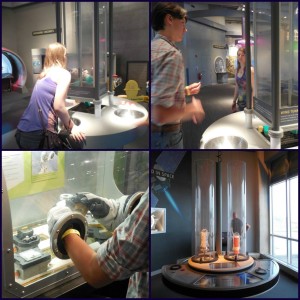 BioMedTech Gallery
Curious about what science has to offer to health fields? Head on over to the biomedical technology and engineering (BioMedTech) Gallery at the Great Lakes Science Center. Here, visitors can explore how different technologies can impact and improve our health. There are several interactive features at this exhibit. Try controlling the prosthetic arm through robotics while you're here!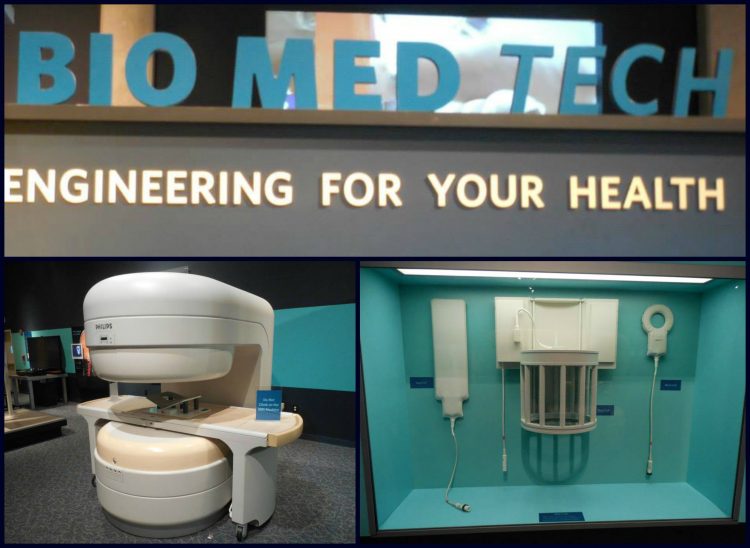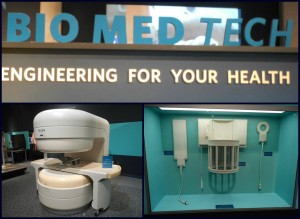 Other features of this gallery include activities to help visitors understand how their habits affect their health. Guests can put together strands of DNA while getting to learn about biology (it's especially popular with kids!). There's even an MRI machine for guests to explore. There's something for everybody in the BioMedTech Gallery at the Science Center!


I really enjoyed the features that demonstrate how doctors can look inside your head. I took several psychology classes at college and I learned about the different types of scans. It was cool to have interactive features help me understand them better!
Science Phenomena
My favorite part of the Great Lakes Science Center was the Science Phenomena exhibit. Here, visitors can explore why and how things work by conducting mini experiments. Science was never really my thing, but I loved interacting with all of the exhibits!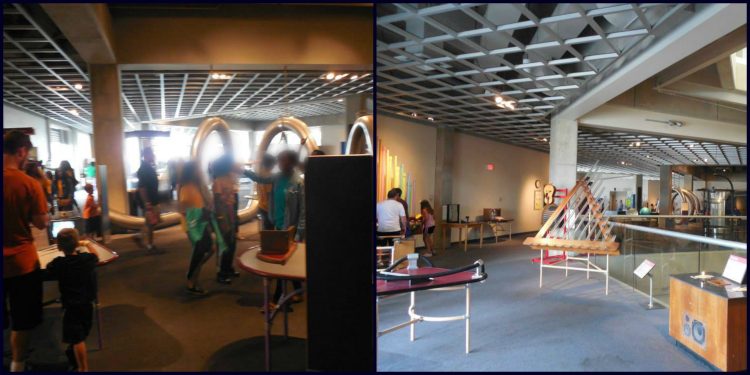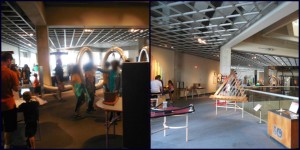 Kids crowded this section of the Science Center to satisfy their curiosities. Even the adults were interested in the experiments and interacting with them!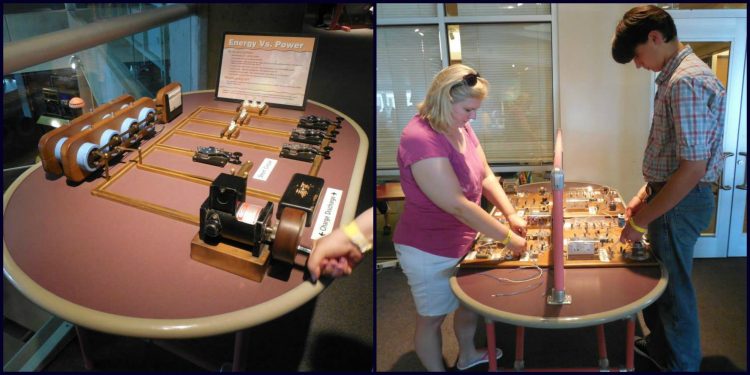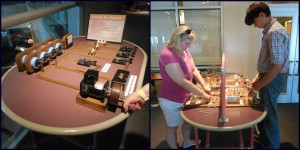 I can't name half of the experiments in the Science Phenomena exhibit. There are so many of them! The ones that really stood out to me were the shadow wall, the mirror that combines faces, and the echo tube. The reflex timer, the balancing timer, and the train that ran on electrical waves were also some of my favorites. I also liked the prism that creates an endless amounts of reflections.

Special Exhibitions
The Great Lakes Science Center hosted a special exhibition, LEGO Travel Adventure, when I visited. This exhibit featured international landmarks created out of LEGOs, famous portraits redone in LEGOs, and a place where children could build whatever they liked with LEGOs. It was a great way for kids to engage their imaginations!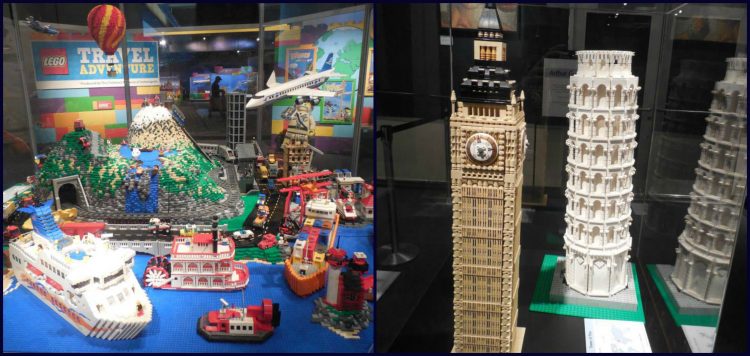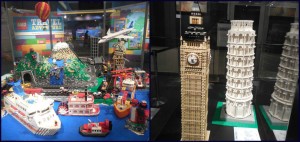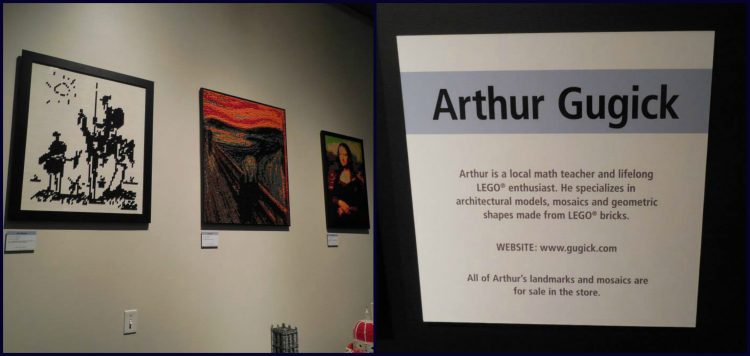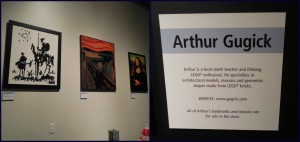 Unfortunately, the LEGO Travel Adventure exhibit was only around until September 7th, 2014. However, the Science Center still loves its LEGOs. There are several LEGO-centered activities at the Center. The Build It! exhibit is an ever-changing exhibit. The activities you get to engage with depend on when you go. For example, there was a 9-day festival running from May 27th 2017 to June 4th 2017. Check out the website for more information, and to see what you might encounter at the Built It! exhibit.
Great for All Ages
The Great Lakes Science Center is definitely great for all ages! There are tons of fun interactive activities to engage minds and information to satisfy curiosities. Since it has a bit of everything for everyone, I believe that the Great Lakes Science Center would be a good option for a family day. There's even a section for toddlers at the Polymer Funhouse, "a place for young scientists to climb, slide, bounce, build, hop and play with polymers".
Interested in Visiting?
Location
601 Erieside Avenue Cleveland, OH 44114
Hours
The Great Lakes Science Center is open Monday-Saturday from 10 am – 5 pm, and Sunday noon-5pm. The Center is closed on Mondays during the winter season (September-April).
The William Mather Museum is open seasonally: May, September, October: weekends only. June, July, August: Tuesday – Saturday 11 am – 5 pm, and Sunday noon-5pm.
Admission
For non-members, general admission costs $15 for adults and $12 for children (2-12). For all three attractions (general admission, the Mather Museum, and the OMNIMAX) adults pay $23 and children cost $21. (Prices good as of June 2017.)
Money Saving Tips:
Purchase tickets online a day in advance to save $1 on general admission, or $2 on combination tickets.
Senior citizens get $2 off admission.
Students with proper ID get $1 off admission
Military (with proper ID) can purchase tickets for half-price.
Ohio teachers (with ID) can get free admission.
NASA employees can get tickets for themselves and their family for free.
Bank of America cardholders can "Get one free general admission to Great Lakes Science Center on the first full weekend of every month just by presenting your Bank of America debit or credit card at the Great Lakes Science Center box office."
You can learn more about the Great Lakes Science Center by visiting their website here.