Pirate Festival returns to Hampton, VA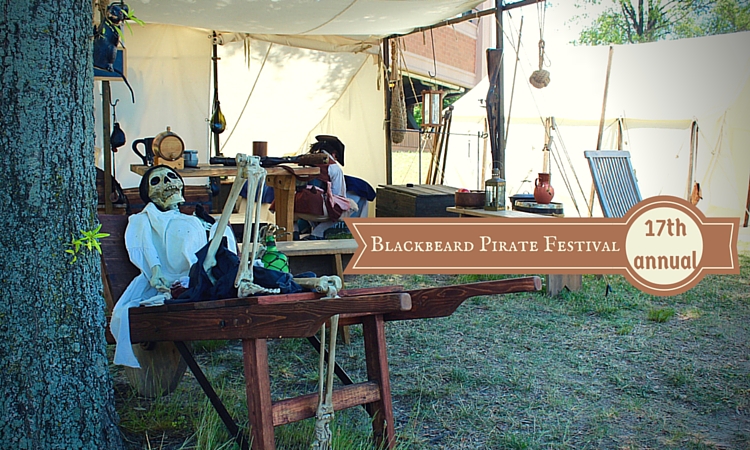 Hampton, Virginia is one of my favorite historical destinations in the United States… or maybe you knew that already? Last summer, I got to take my husband to show him Fort Monroe and for the Blackbeard Pirate Festival. Luckily, he thought it was pretty cool, too. He wants to go back and take the kids.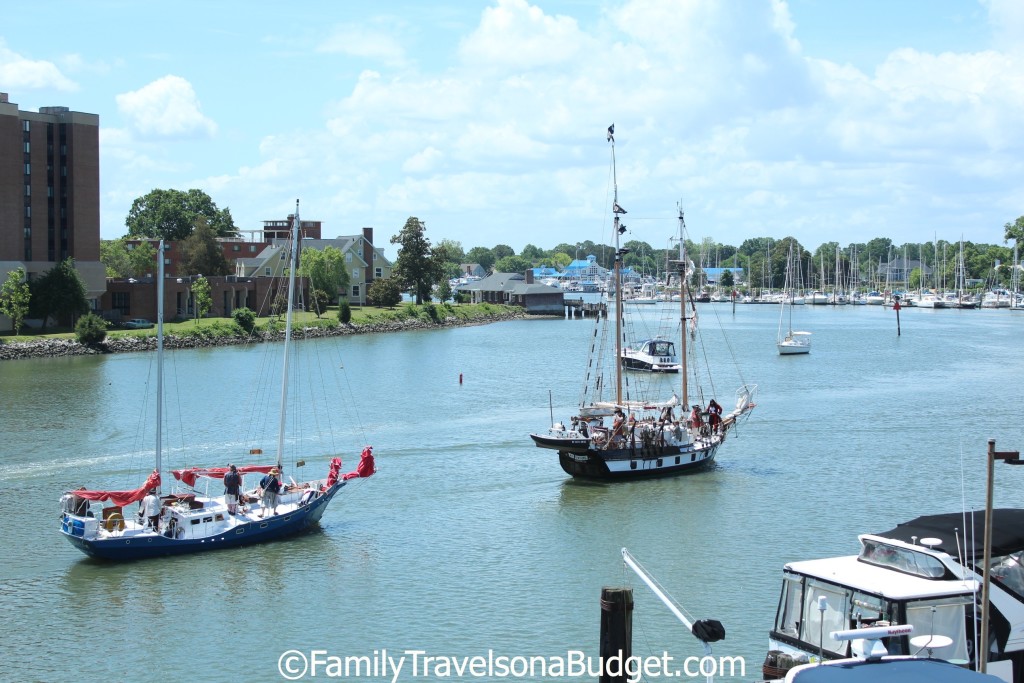 About Blackbeard
During the late 1600s and early 1700s, pirates terrorized merchant ships along the coastal waters of Virginia and North Carolina. They plundered unsuspecting cargo ships, capturing goods, sailors and ships. The notorious Captain Edward Teach, better known as Blackbeard the Pirate, was the most daunting of these menacing outlaws.
Blackbeard met his match in Lieutenant Robert Maynard, who captured and killed the villain in a violent sea battle in 1718. Blackbeard's severed head was impaled upon a pole near the mouth of Hampton Creek, aka Blackbeard's Point, to serve as a gruesome reminder that piracy would not be tolerated in Virginia.
Blackbeard Pirate Festival
What's an authentic pirate festival, you ask? Great question! How about if I start with what an authentic pirate festival is not:
1. Jack Sparrow. That's not to say he won't make an appearance. Hollywood's favorite pirate just isn't the stuff of real pirates.
2. "Goth Pirate." Until this past weekend, I had never heard the term. But, authentic pirates are not obsessed with black from head to toe or with heavy eye liner.
Blackbeard Festival
The Blackbeard Festival in Hampton, VA is the real deal. The pirates descend on the town, arriving with tents, cooking pots, bed rolls and stories to tell. They set up camp along the river, cooking over fire pits, hawking their wares and singing pirate shanties late into the evening.
The "main event" happens on Saturday afternoon, with re-enactments of Blackbeard and his crew stealing from merchant ships, the last battle when Blackbeard was killed and the trial of his pirate mates.
Crowds on the dock watch as the pirates re-enact pirate battles in the harbor.
During the battle re-enactments, a narrator tells the story
All weekend, festival guests who visit the pirate camp can learn about candle making, the pirate diet, the laundress, the blacksmith, gunpowder and more.
Families with younger kids have their own area on the waterfront, tucked between the harbor, the carousel and the Virginia Air and Space Center. With easy access (two parking garages are nearby), the area has friendly pirates who entertain kids and families and pose patiently for photos. Fair food trucks, children's activities sponsored by local museums and bounce houses let parents introduce their kids to pirate lore in a memorable, fun way.
Entertainers got the kids involved as they told stories
The highlight of the weekend, at least for me, was the pirate concert at the amphitheater along the waterfront followed by an impressive fireworks display. The waterfront filled with teens (respectful, even), older adults who have been coming to this event for years and young families with excited kids! The young boys sitting to our right exclaimed, "I want this to last forever." Their cheers as the fireworks wrapped up brought smiles to lots of nearby faces, mine included!
Of all the pirate festivals I've attended (quite a few), this is my favorite! I got a sense that the pirates really wanted people to appreciate what pirate life is all about. They have invested thousands of dollars in costumes, equipment and supplies. They spend their summers traveling up and down the east coast, sharing the real story of 17th century pirates. Yet, they appreciate that they are there to entertain. They do both quite well.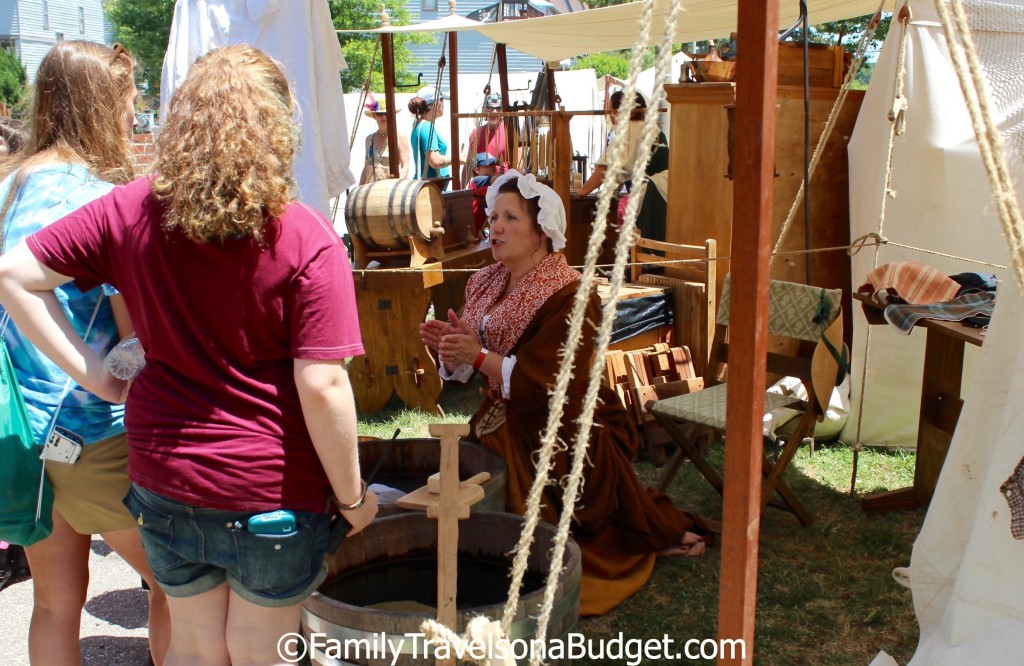 The 17th annual Hampton Pirate Festival is June 3-5, 2016. The festival celebrates Hampton's rich maritime heritage by commemorating the demise of its most infamous visitor, Blackbeard the Pirate.
Of course, Blackbeard (personified by first-person interpreter Ben Cherry) will be there, along with more than 100 other authentically costumed pirate re-enactors who run rampant on the streets of America's oldest continuous English-speaking settlement (yep, Hampton!). Festival goers can watch e-enactments of naval battles on the waterfront, try their hand at pirate-y activities, tour a pirate camp and take photos with the pirates. This family friendly festival includes a large children's area — no scary pirates, just friendly ones.
The festival has been featured on the October 21, 2015 episode of the Travel Channel's Expedition Unknown entitled Blackbeard's Hidden Gold and named one of the Top Five Pirate Festivals in North America by USA Today Travel.
Schedule of Events
Friday, June 3, 7 p.m.-11 p.m.:
The 17th Annual Grand Pirates Ball at the Crowne Plaza Hotel. Dress in costume for this grand event, then dance and eat the night away at the pirate ball. Tickets are $35 in advance or $40 at the door. Advance tickets can be purchased by phone at 7

5

7/727-6348 beginning Monday, April 18. We attended this ball last year — wearing our pirate best. Adults only.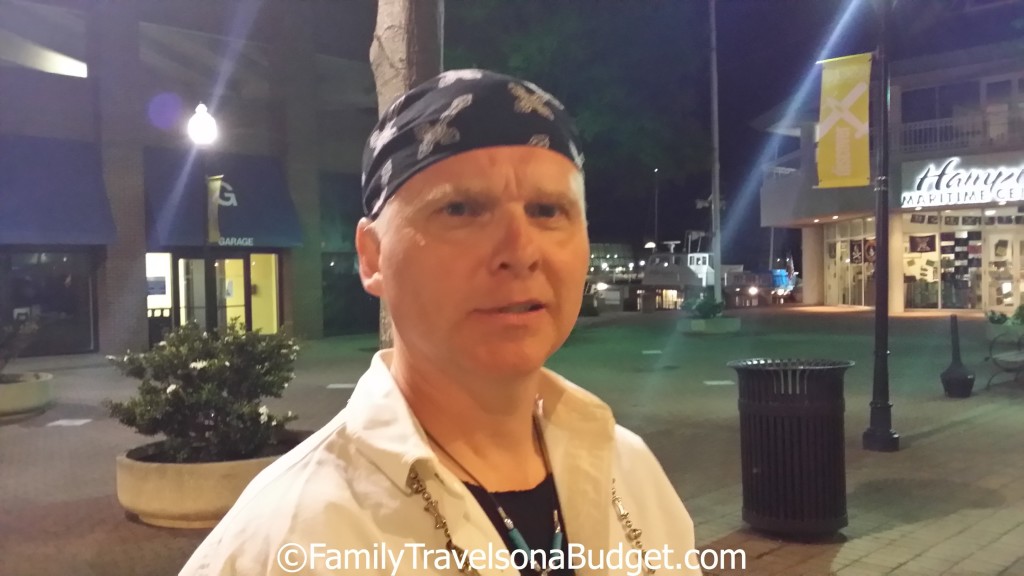 Saturday, June 4, 10 a.m. to 10 p.m. and Sunday, Noon to 6 p.m.:
Costumed interpreters (arghhh… that's pirates to you and me) take over downtown Hampton and the waterfront with street skirmishes between pirates and militia throughout the day.
Blackbeard's pirate camp, complete with living history interpreters teaching festival goers sailor skills of the 1700s, runs the whole weekend.
Re-enactments of sea battles, including the final battle between Lt. Maynard and Blackbeard, take place in Hampton Harbor.
The children's area features Mermaid Cove's Stage with several live performances and musical acts and Picaroon Camp which features colonial games, dance demonstrations, "pirate school," and more.
Grab a pint at Silkie's Hyde Tavern, a rustic tavern-style throwback to what a Hampton bar would have looked like in the 18th century. Feel free to rub elbows with some of the local swashbucklers and be served by wenches.
Saturday night will conclude with a dramatic fireworks display at 9:00 p.m. over the Hampton River!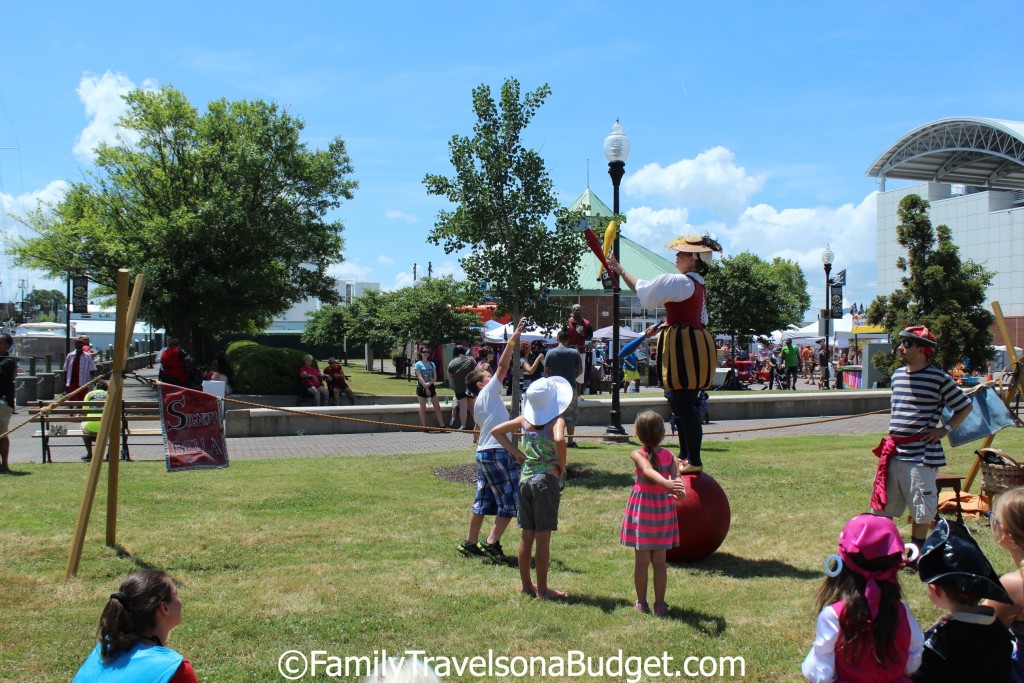 Lodging for the Blackbeard Pirate Festival
If arriving by boat — many do! — should contact the downtown area marinas, including the Hampton Public Piers (757/727-1276), Customs House Marina (757/868-9375), Bluewater Marina (757/723-6774), Sunset Boating Center (757/722-3325), and Joy's Marina (757/723-1022). Call for details and availability. Call early! The harbor was packed out last year.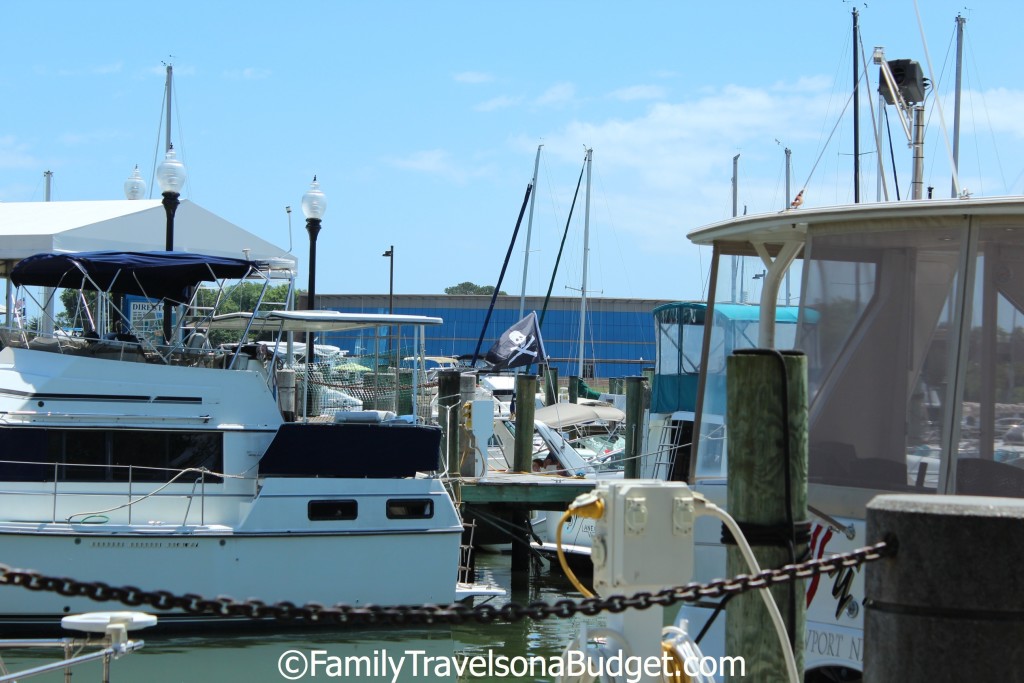 Landlubbers might prefer the Crowne Plaza Hampton Marina Hotel, located on the waterfront and convenient to all festival activities. Book early as the hotel fills quickly for this popular event.
Other hotels in the area are a good alternative, perhaps a bit more gentle on the wallet too. There's decent parking downtown for those who drive in for the day.
Tips for your visit
Friday's pirate ball is for adults only. Rob and I had fun but we didn't know anyone else. We recommend this for groups or for those who are really into the pirate thing!
The children's area is quite kid-friendly. Local museums and organizations provide lots of hands-on activities, and the pirates in this area are quite friendly. Nothing scary! There's not a lot of shade, so pack and use that sunscreen!
Must see! The pirate camp on the waterfront is quite impressive. Plan to spend a few hours here — there's lots to learn — all of it interesting!
Don't forget the local restaurants on Queen's Way. Most offer festival specials. My personal favorite is Venture Kitchen & Bar — try the tots. You can thank me later.
The best views of the sea skirmishes are from the upper decks of the parking garage.
Research has shown you might also like: