5 reasons Gulf Shores is better in the fall
This post may contain affiliate links. Click here to see what that means.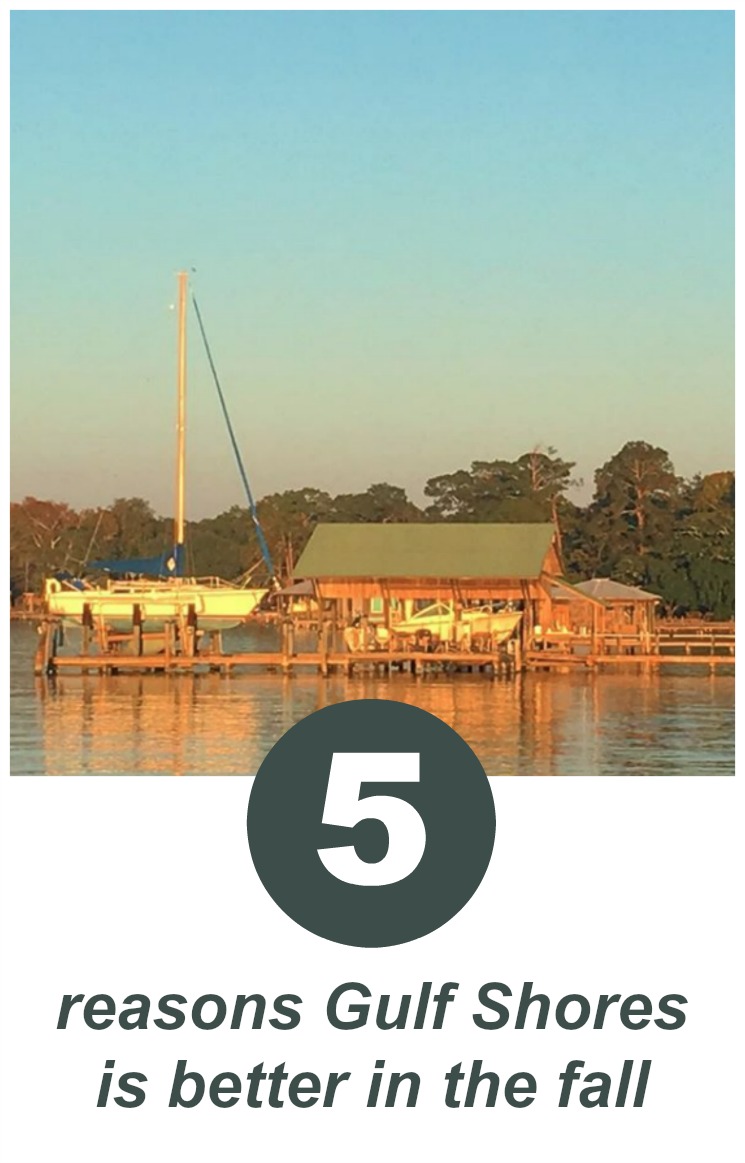 Summer beach vacations aren't bad. The hot sun and cool ocean waters complement each other nicely. But, summer beach vacations also mean hot, sticky, humidity. And crowds — have you been to a major beach in July? It's bumper to bumper traffic on the roads, and bum to bum bodies on the beach. It can be tough to escape the crowds!
So — we go in the fall — when the beach is best. Maybe you'll agree!
5 reasons Gulf Shores is better in the fall
1. Perfect weather!
Humidity — for us southern chicks, it means frizzy hair, glistening skin (we don't sweat, y'all) and oppressive heat. In the fall, that all disappears. October is the sunniest and least humid month in Gulf Shores and Orange Beach. Forget high temperatures in the 90s — it rarely gets out of the mid-80s! That perfect backdrop sets the tone for everything else at the beach.
2. Fewer crowds
Fall family travel is limited by school calendars and other activities. You can spread out and enjoy everything the beach has to offer without sitting "bum to bum" with your neighbors on the beach. Hike the Hugh S. Brandon Backcountry Trail in Orange Beach and you'll likely have it all to yourself — except for the occasional critters. Head to Tacky Jack's without waiting hours for your table. It's worth the wait, but do you really want to if you don't have to?
2. Long bike rides
Perfect weather and fewer crowds mean you can enjoy the great outdoors of this fun coastal community without needing gallons of water to beat the heat or expert Tour de France biking skills to dodge other riders! Alabama's beach communities have a number of bike trails, ranging from easy to difficult. So, hop on and enjoy a ride — maybe even at sunset!
4. Pig Candy Bacon Crusted Pecans!
I might be cheating a bit with this one, because bacon! The last time I was in Orange Beach (which is right next door to Gulf Shores), I tasted my first ever pig candy bacon crusted pecans. It's as good as you're thinking it might be. Probably better. Those pecans, covered in bits of bacon and brown sugar and toasted to a crispy, sweet, crunchy goodness. Oh — brunch perfection! When I'm there next month, I think I'll bike down to the Ruby Slipper for another wonderful brunch!
There's tons of other great food in Gulf Shores and Orange Beach, too. In the fall, though, wait times and restaurant crowds tend to lessen which just adds to the relaxing vibe you hope for on a beach vacay!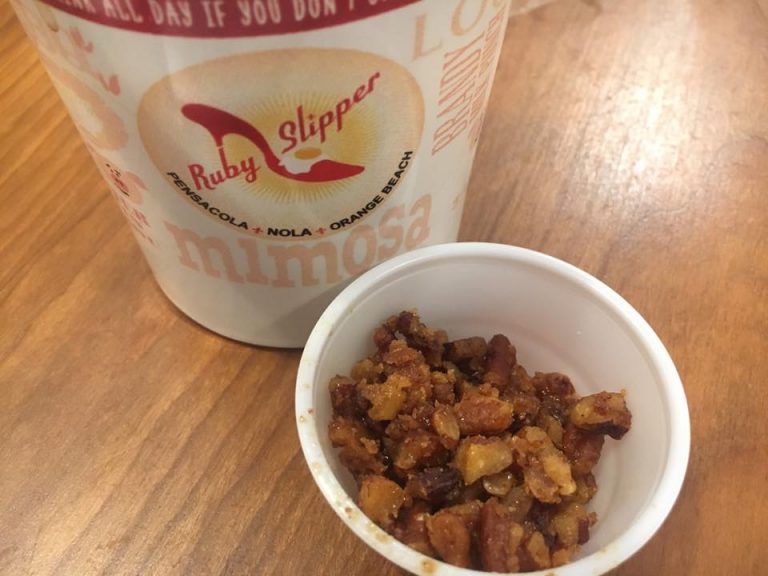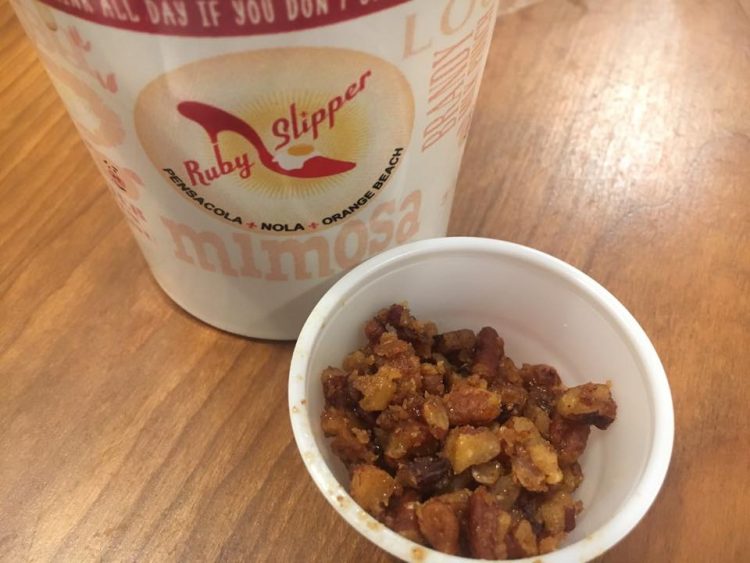 5. Plenty of places to stay
After a day of biking and hiking or hanging out on the beach, it's always nice to head "home" to relax and unwind. Gulf Shores and Orange Beach have lots of vacation rental options: beach houses, luxury condos, hotels in all price points, and even campgrounds. When I was there last year, I stayed in a condo provided by Laura's Vacation Rentals. I personally prefer condos, all the space of a home and all the amenities of a hotel. It's the best of both worlds if you ask me! And… in the fall, rates drop a lot. I found two-bed, two-bath oceanfront condos listed for only $799 for a whole week!
So there you have it. Head to Gulf Shores and Orange Beach to keep on summering right through fall. You can't lose with:
Great weather,
Low humidity,
Fewer crowds,
Biking, hiking and swimming,
Excellent food — without long waits,
and GREAT deals!
This is a paid post as part of the #KeepOnSummering campaign. All opinions are my own. I'm headed to Gulf Shores and Orange Beach for my fall getaway in just a couple of weeks!
You might also enjoy reading
These posts will help you get the most out of your beach vacation to Gulf Shores and Orange Beach!