Escape to Orlando, FL: Universal Orlando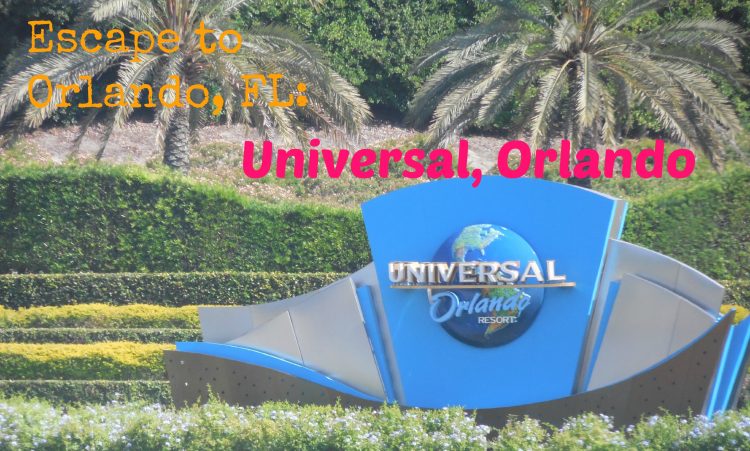 Have an Adventure at Universal Orlando, Islands of Adventure
My mom and I are huge fans of Harry Potter and we have been dying to visit the Wizarding World of Harry Potter at Universal Islands of Adventure for years. We finally got the chance to go this year during our trip to Florida and we were super excited. We had a blast at Hogsmeade and we took a ton of pictures.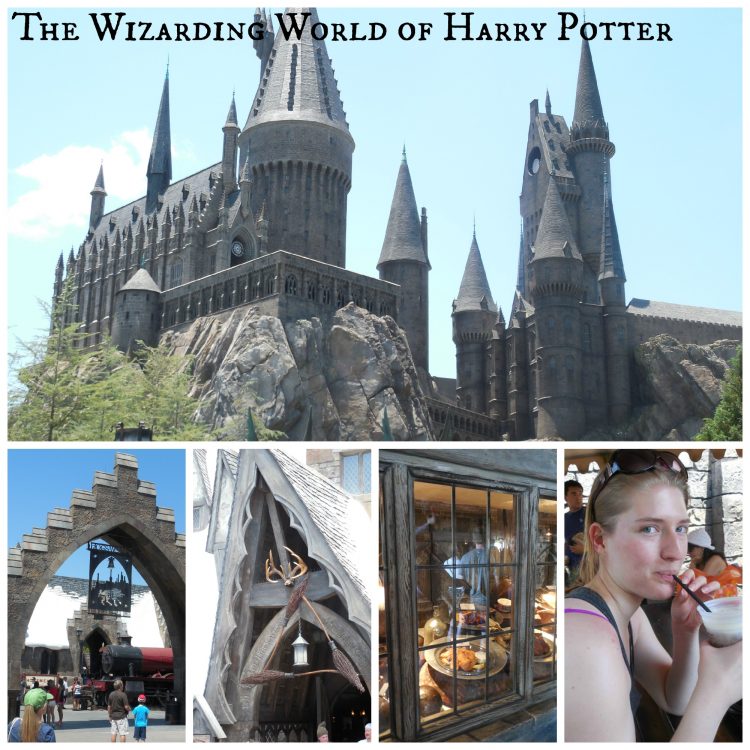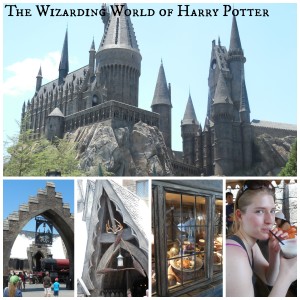 My brother couldn't understand why we insisted on standing in line for so long just to see a quick wand show at Olivander's Wand Emporium, or why we were gushing over our butterbeers, but he was never a fan of Harry Potter. For a Harry Potter fan, standing in line for forty-five minutes to walk through Hogwarts makes perfect sense.
For people like my brother, there are plenty of other things to do at Islands of Adventure. For younger audiences, there's Seuss Landing where we stopped to check out the One Fish, Two Fish, Red Fish, Blue Fish and the Cat in the Hat rides. There's also a section of the park called The Lost Continent that looked really cool. And if you're into superheroes, there's the Marvel Superhero Island where we went on The Amazing Adventures of Spiderman 4D ride.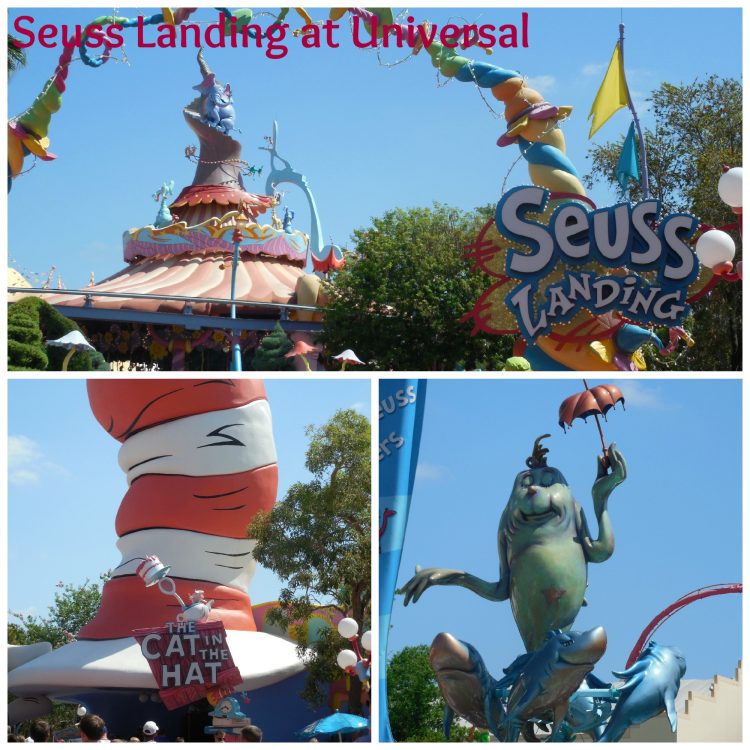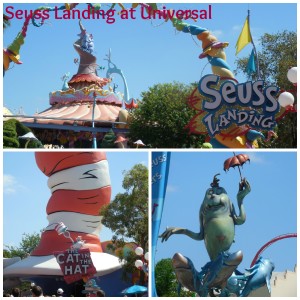 Universal Islands of Adventure has a ton of rides, ranging from 4D rides to fast-paced loop-de-loop coasters. After the Dragon Challenge ride at the Wizarding World, my family was pretty much done with the big rides for the day, but for the more daring crowds, there are plenty of wild rides! The last ride we went on was the Jurrasic Park River Adventure. It was just the right amount of thrill for us, and the big splash at the end was really helpful in cooling us down after our long day in the sun!


Universal Studios Florida
My mom and I also spent a day at Universal Studios Florida. Since we'd mostly gone to Universal Orlando to visit the Wizarding World, we didn't do much else. You know, Diagon Alley had it all. We had a lot of fun walking around and sightseeing (and getting ice cream at the end of the long day!). Most of the rides there are 4D, so if you're into that kind of thing, I'd recommend making the visit! If you're more into the big rides, you should stick with Islands of Adventure.


Dining Plans and Express Passes
Both Universal parks, like Disney and SeaWorld, offer dining deals and passes to get you through the long lines. The Universal Dining Plan costs $52 for adults and $18 for children (ages 3-9), plus tax, and is good for:
one table service meal (one entrée, one non-alcoholic beverage, one Dining Plan dessert)
one quick service meal (one entrée platter, one non-alcoholic beverage)
one snack
one non-alcoholic beverage.
You can purchase your dining plan at any of the locations listed on the Universal Orlando website.
According to the website, the Dining Plan is only available with a purchase of a Universal Orlando Resort Vacation Package, but you might want to check up on that; when we visited, the plan was unavailable (I believe that it is a seasonal deal). What was available to us during our trip was the Universal Dining Plan – Quick Service. With the Quick Service Plan, we were able to get:
one quick service meal
one snack
one non-alcoholic beverage.
The Quick Service Plan is $20 for adults and $13 for children (ages 3-9), plus tax. You can either pre-purchase the Quick Service Plan online or purchase it at a number of quick service restaurants.
As for the Express Pass, the magical ticket that gets you to the front of the lines, it's only valid at a few attractions and not for the Harry Potter attractions. My family didn't think it was worth it to spend $35 (plus tax) for a pass that would help us out on only a couple attractions we were planning on visiting. I would strongly suggest doing some research before you decide to purchase the Express Pass; if you and your family are interested in the attractions that accept the pass, go for it! But I'd hate for you to spend so much money on a pass that only helps you out on a couple rides.
Overall Opinion Of Our Trip
Mom and I really enjoyed our time spent at Universal Orlando. However, when compared to our trips to Disney and SeaWorld, we felt that our visit to Universal was the least satisfactory. I believe that this is due to our own personal biases (we're huge Disney fans and we loved SeaWorld when it was in Ohio) and I know that plenty of people will find Universal enjoyable! We still had a lot of fun there and made lots of memories.
Want To Visit?
Universal Orlando is open all year round, usually opening around 9am (closing times vary). There is a parking garage for both parks, and the cost is $17 for general; preferred parking costs an additional $5, but is totally worth it if you don't want to be walking for much longer after you've spent all day at the park. You can find out more information about Universal Orlando by visiting their website here.