Escape to Orlando, FL: Buena Vista Palace Hotel and Spa
Hello, wonderful readers of Family Travels on a Budget! My name is Molly and I'm Karen's new intern! I don't want to spend a whole lot of time talking about myself, but I thought I would at least introduce myself. I am 19 years old and I'm going to be a sophomore at Stark State College this fall. I'm majoring in English Composition because I
love
to write. I am thrilled to have this opportunity to intern for Family Travels on a Budget. I haven't done a whole lot of traveling in my short lifetime, but I am here to let all you wonderful people know about the trips I have made and give you tips on how to save some moolah!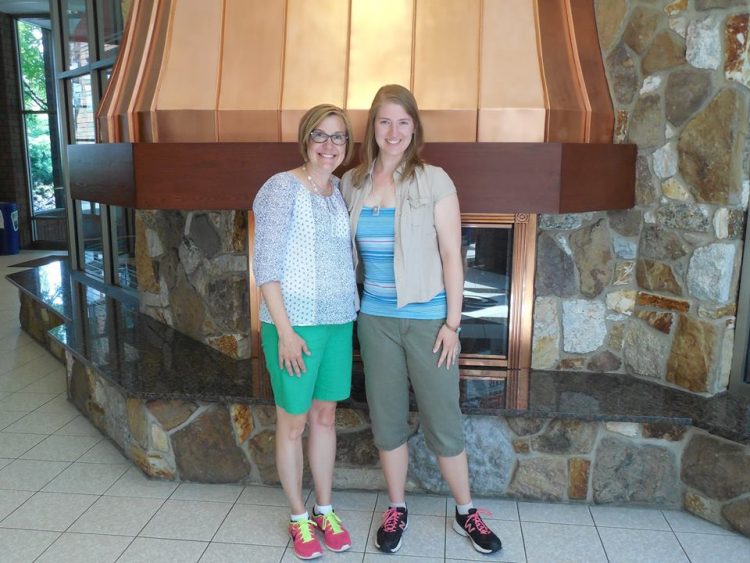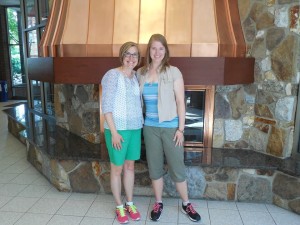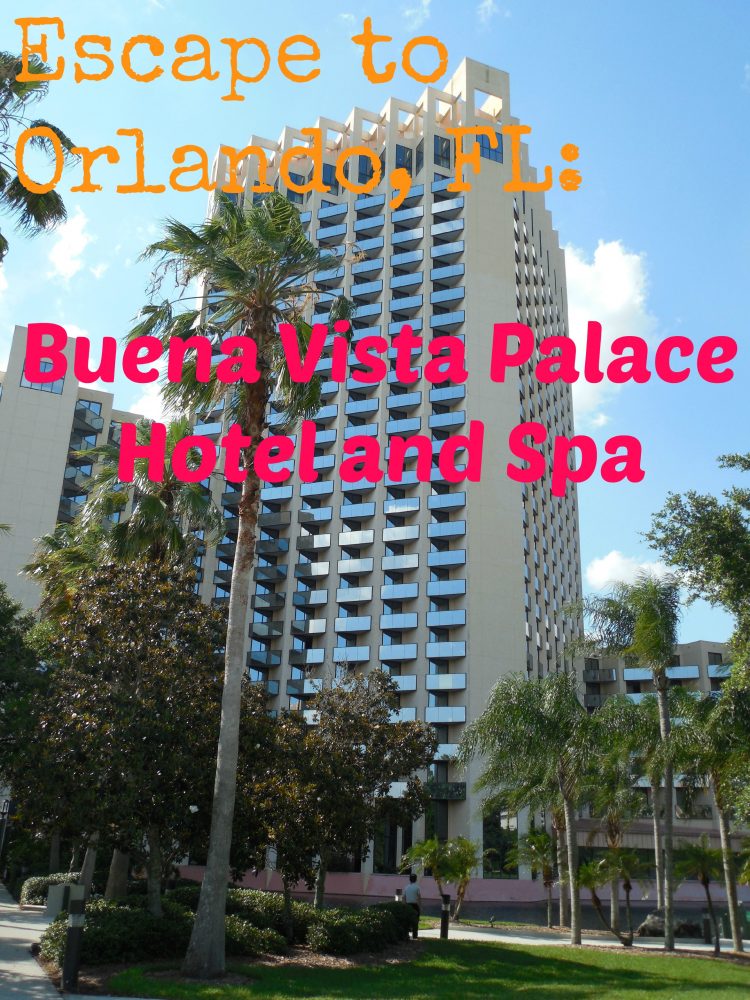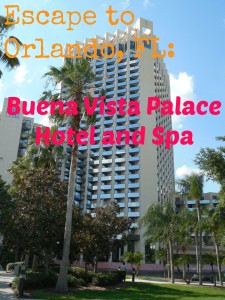 Last month my family and I took a trip down to Florida for the first time since 2004. Since we aren't exactly what you would call "light packers," we decided to drive instead of fly. It wasn't always pleasant in the car, and by the time we hit the Florida border we couldn't wait to get out. By the time we reached our Orlando hotel, the Buena Vista Palace Hotel & Spa, we were all hot, sweaty, tired, and cranky, and all we wanted was to unpack and relax.
Thankfully our vacation started as soon as we pulled up to the hotel: the valet took care of our car and packed up our stuff onto a cart, and the guy who assisted us at the front desk was so helpful and friendly. We didn't even have to stress about maneuvering the luggage rack; the hotel crew took care of that for us! The only thing we had to worry about was unpacking once we reached our suite. Everyone was so helpful. We hadn't even been in the room for fifteen minutes when room service came to the door with complimentary snacks!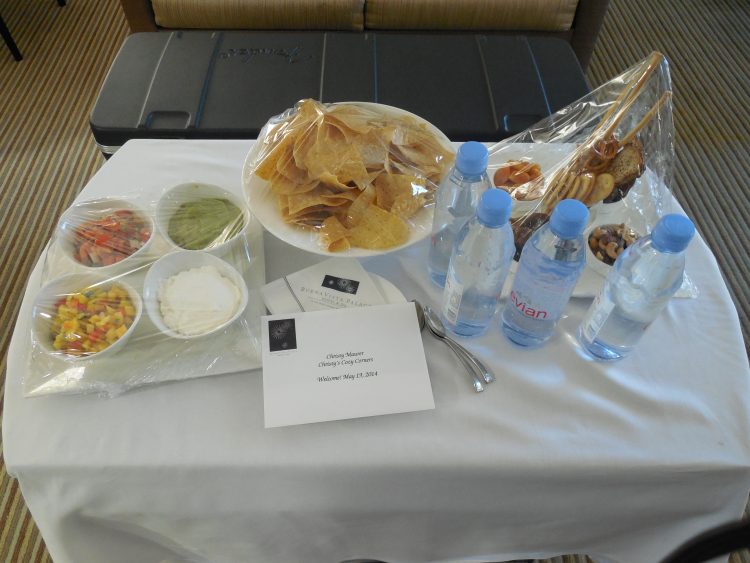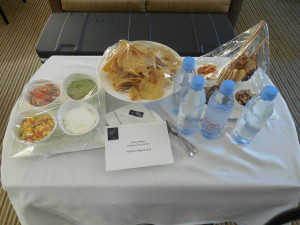 If you're just going to be staying somewhere for a day or two, a single room should be fine, but we were staying for about five days and, as you can see from the pictures, we like to spread out. So we got a suite. It was so nice not to have to worry about stepping on people's toes after a long day out in the sun. Our suite had a living room section with a mini fridge, microwave, and sink; a bedroom section with two queen sized beds; and 1.5 bathrooms. We also had two balconies where we could see Downtown Disney lit up at night.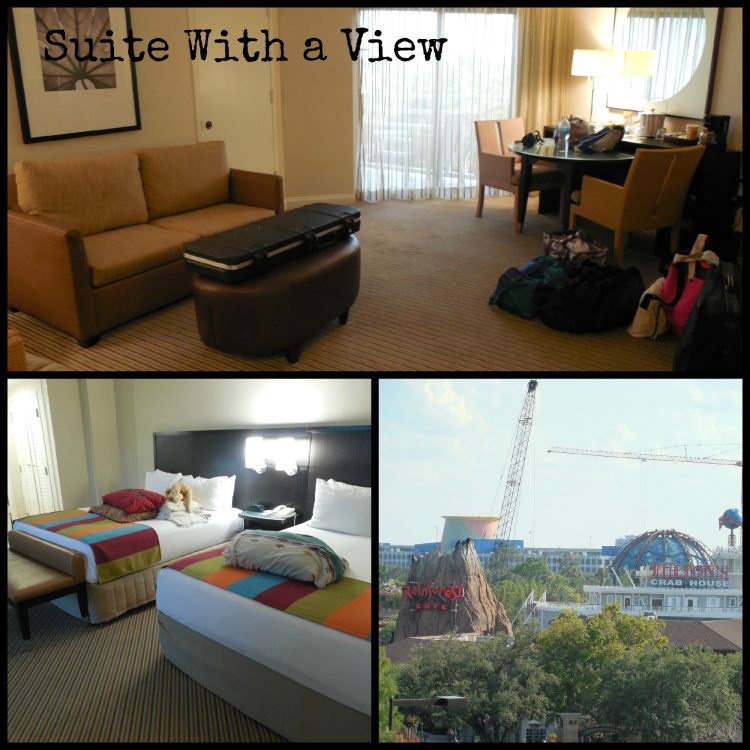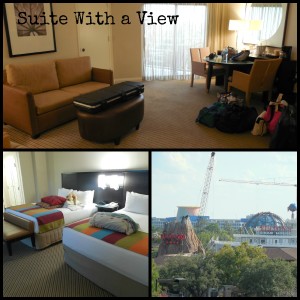 One of our favorite things to do after getting back from the parks was to hang out in the resort's pools. Recreation Island was right outside of our suite, which gave us access to two large pools and a hot tub; the Castaway Grille; a snack bar; basketball, tennis, and volleyball courts; and a children's playground. Other recreational opportunities offered by the Buena Vista Palace Hotel & Spa include a gym, spa and salon, and arcade. My family didn't have time to take advantage of all of these options, but they all looked fun to try! We did get visit the Watercress Café for breakfast one time and their Watercress Market another time. They have a lot of great food choices! We did not, however, get the chance to visit their one80 Sportsgrill and Bar, but I've heard great things about it!




The location of the Buena Vista Palace Hotel & Spa is perfect. It's on Disney property, which means that you have access to transportation to the Disney parks. It's also pretty close to SeaWorld and Universal Studios, which we also visited during our stay. Not only is it a convenient location for the parks, but it's also right across the street from Downtown Disney; it took us maybe ten minutes to walk there from our room. The shops are a ton of fun to browse through, and there are so many great places to eat! We've been home now for several weeks, but I still find myself wishing I could walk over to Downtown Disney and explore.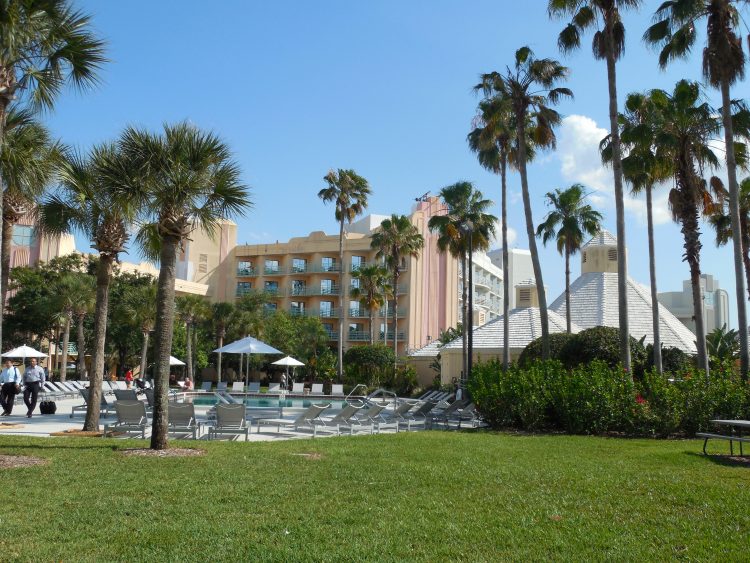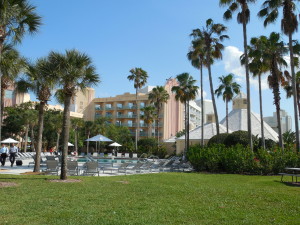 Unfortunately, even the best things in life have drawbacks. There seemed to be an issue with the timing of the shuttles: the shuttles are supposed to come every half hour, but we were waiting one time for like forty minutes before setting out on our own (we caught a shuttle to the Polynesian Hotel at the Downtown Disney bus stop and took the tram from there; it was quite an adventure!) The shuttles were crowded, and it's pretty disappointing when you're exhausted from spending an entire day at Disney and find that there's no available seating on the shuttle. Also, although we loved our suite and the view of Downtown Disney, the location of our room was across from the bus stop. Apparently the buses run all night long to Downtown Disney, and they all make very loud noises. It was like having an alarm clock go off sporadically throughout the night.
The Buena Vista Palace Hotel & Spa offers many different room types, and their rates start at just $89 a night. They offer specials and packages, including dining packages, which can also help you get a great deal. Considering all of the amenities offered by the Buena Vista Palace Hotel & Spa, the great location, and their great service, the price is totally worth it.