Weekend Getaway: New York City on a Budget
This post may contain affiliate links. Click here to see what that means.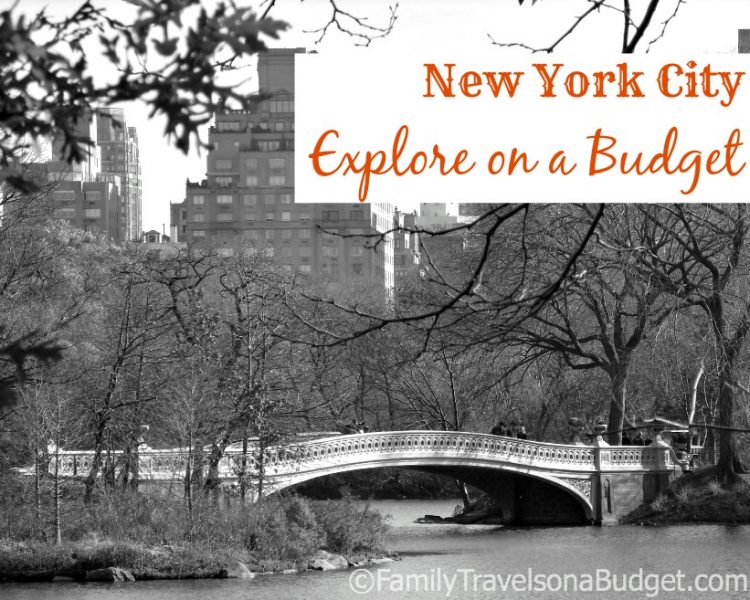 I love New York. Simply love it! The food. The entertainment. The storefronts. The noise. The people. Yes, I said it. I love New Yorkers. They're funny! Intentional. Nice, in their own NYC way.
My son and I went to NYC for the Thanksgiving week festivities a few years ago. We had an ulterior motive — his older brother marched in the 2008 Macy's Thanksgiving Day Parade. WOW! New York sure knows how to throw a party. I'd always dreamed of going and some day, I hope to go back again. Maybe next time, I'll take my husband.
If you've never been to NYC, planning can be overwhelming. This New York City travel guide should help you get started. Once you have the basics, planning gets fun.
New York City travel guide (for beginners)
Step One: Know the layout
The first, important step, in this New York City travel guide is to understand the layout of Manhattan. Once you know the layout, navigating Manhattan is quite easy.
Manhattan is divided into several neighborhoods in regions: upper, midtown and lower. Central Park is just north of central NYC, surrounded by posh apartment buildings, museums, restaurants and upscale shopping. Sitting "on top" of Central Park at the northern end of the island is Harlem, a culturally rich — and now safe — area. Times Square, with all its neon lights and trendy stores, sits in the middle of the island surrounded by "Broadway" and "off Broadway" theaters. At the far southern end is the financial district (Wall Street), government buildings, and several other neighborhoods rich in ethnic history.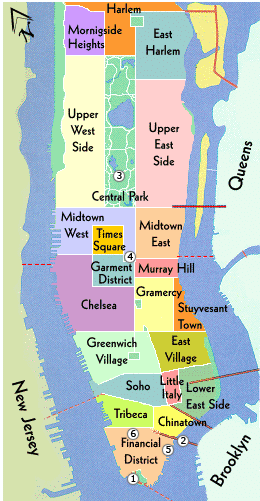 Step Two: Decide where to stay
We stayed outside the city for our trip, in New Jersey, but there are many money saving options to stay in Manhattan as well. To choose the right place for you, know your budget. Then, look at neighborhoods to decide which offers the "living" experience you most want (high energy Times Square, close to parks and museums, or an ethnic vibe).
Family friendly hotels. NYC's large inventory of hotels means there's one for every budget and need somewhere in the city. 
Bed and Breakfasts. Some offer full breakfast, while others offer kitchen space to prepare your own meals. Be sure you understand what you're getting. The advantage of a B&B, though, is personalized service from the owners or managers who can assist with plans and itineraries throughout the city. Many have close relationships with restaurateurs and can assist with reservations as well.
New York City travel guide tip: Select lodging close to a MAJOR subway station. The more trains that come through, the quicker you'll get where you want to go.
Bonus NYC planning tips
Save money on attractions
NYC offers so much history and excitement. There's truly something for everyone in this vibrant city! Like other major cities, I highly encourage you to investigate savings coupons before travel. For instance, the New York City Pass offers savings on major attractions throughout the city, including the most popular: Circle Line Cruises, Empire State Building, Top of the Rock, MoMA and Statue of Liberty (and dozens more!).
NYC Bus Tours. I rarely recommend a city bus tour, but NYC is so diverse and rich in history that first time visitors can gain a greater appreciation for where they are. Plus, a bus tour provides a great overview to help you plan the rest of your stay if undecided about what to do. But, congested streets make bus schedules hard to keep. (See updated review here: Big Bus Tours)
Enjoy a park. Besides the world famous Central Park (which can take days to explore fully), the city offers neighborhood parks as well. These little gems provide a place to relax, fun things to do and vendor food. Don't miss them as you rush from place to place — they really are integral to the "feel" of the city!
Stroll through a neighborhood. Each neighborhood in Manhattan offers its own history and charm. Read through these neighborhood descriptions and pick one or more to explore during your stay.
9/11 Memorial. New York and 9/11 are forever intertwined in our nation's history. Add a 9/11 Memorial visit to your trip to appreciate our heroes and remember those who lost their lives. Allow 3-4 hours for your visit.
Broadway shows. Of course, a trip to NYC without seeing a Broadway show is almost unthinkable! Plan ahead and purchase discount tickets. OR search for hotel packages that include theater tickets to save some money. OR, if you aren't too picky about show or seats, consider buying same day discount tickets.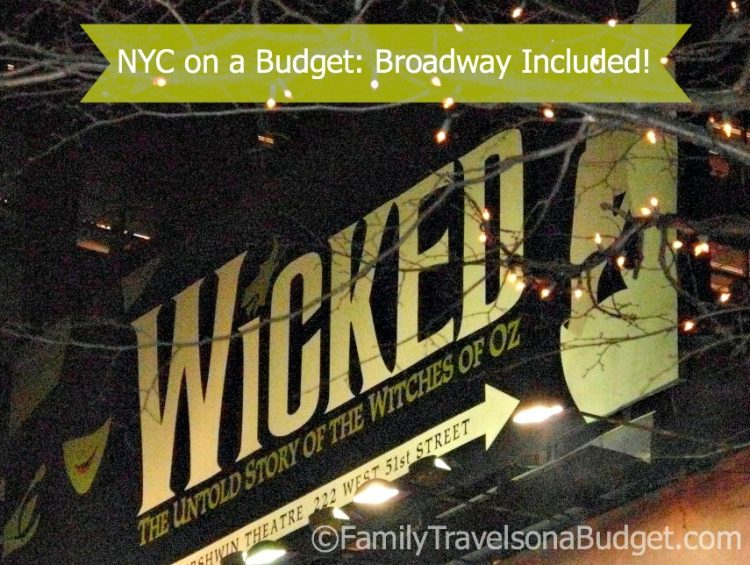 Explore the many dining options
New York and food. Food and New York. No matter how you slice it (pun definitely intended), no visit to the city is complete without a deli trip, a slice of pizza or cheesecake.
New York City travel guide tip for fine dining: make reservations as far ahead as possible. There are lots of options, but the best restaurants are always full!
In general, these are the can't miss NYC food experiences:
Deli delights. Pick a deli, any deli, and enjoy sandwiches like only New York offers. The list here includes the "ten best" in the city, but don't limit yourself to the list. If it looks good and the place is bustling, enjoy a deli sandwich when the mood strikes!
Pizza by the slice or by the pie. New York style pizza is absolutely delicious — the picky people of this city have elevated pizza to an art form. Fold that slice in half before you bite in! Insider's tip: Get pizza from a hole in the wall pizza parlor with lines of locals out the door. They know the best slice for the best price! Trust that line.
Cheesecake! Want to freak the kids out on your trip? Make cheesecake your "lunch" and watch their eyes pop out of their heads! Seriously, a serving is so huge, it makes a meal. The only other option is to get everyone to agree on one flavor and share for dessert. Not likely!
Of course, the smartest idea is to eat where locals eat in NYC. They know where all the best everything is!
Shopping
It's New York. You WILL shop! Here's how to save money doing it!
Macy's Herald Square. Retailers compete for your travel dollars. Explore online before traveling to find discounts and save a bunch. I feature Macy's because it's a destination, not just a place to shop. From the coat check on the lower level to the wooden escalators, this place oozes charm. (Note to Thanksgiving travelers: Shop the day after Thanksgiving and save tons on parade specific items!)
Thrift and Resale Shops. Let's face it, New York fashion is a year or two ahead of the rest of the country. Why not save and shop high fashion at a thrift store? No one back home has to know!
Times Square. Candy stores three stories tall and so much more. This is THE PLACE to shop with kids!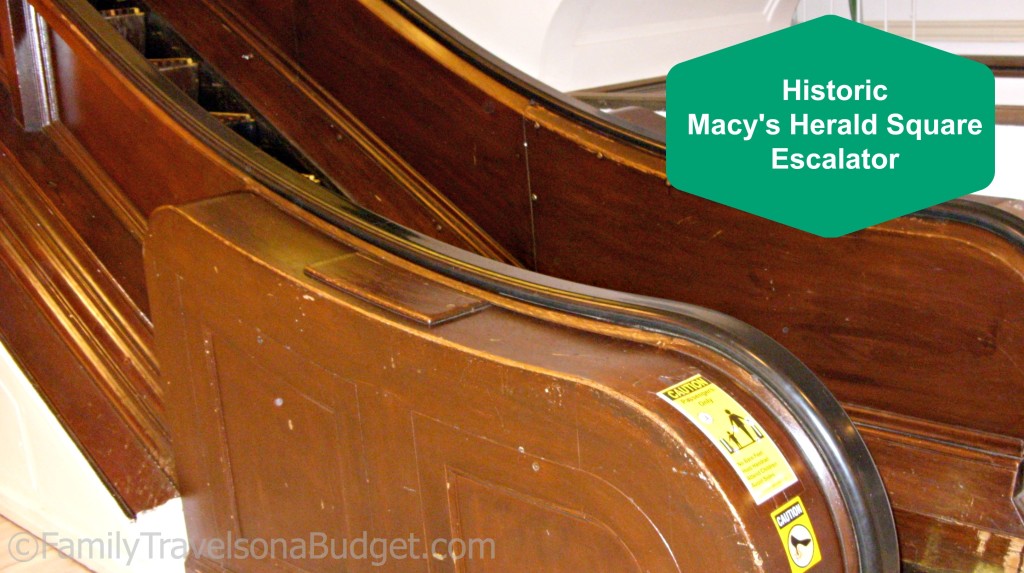 Whether traveling for a weekend or a week, New York will exceed your expectations every time. I hope this New York City travel guide helps you plan with confidence!