5 tips for flying with kids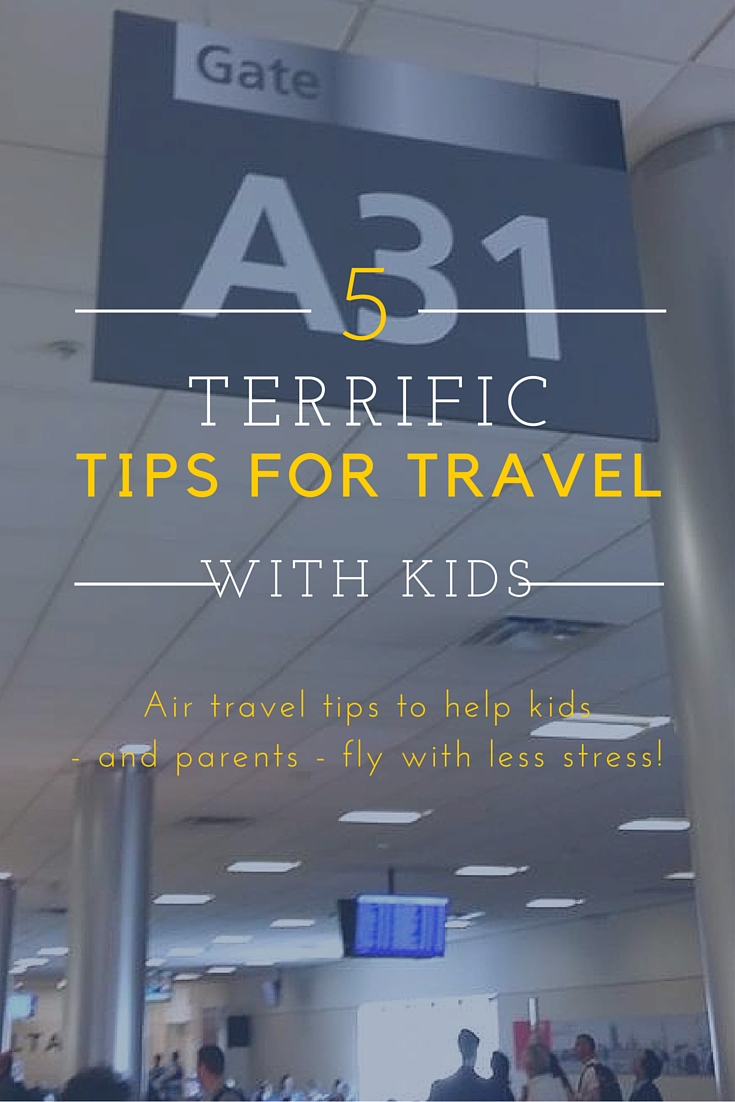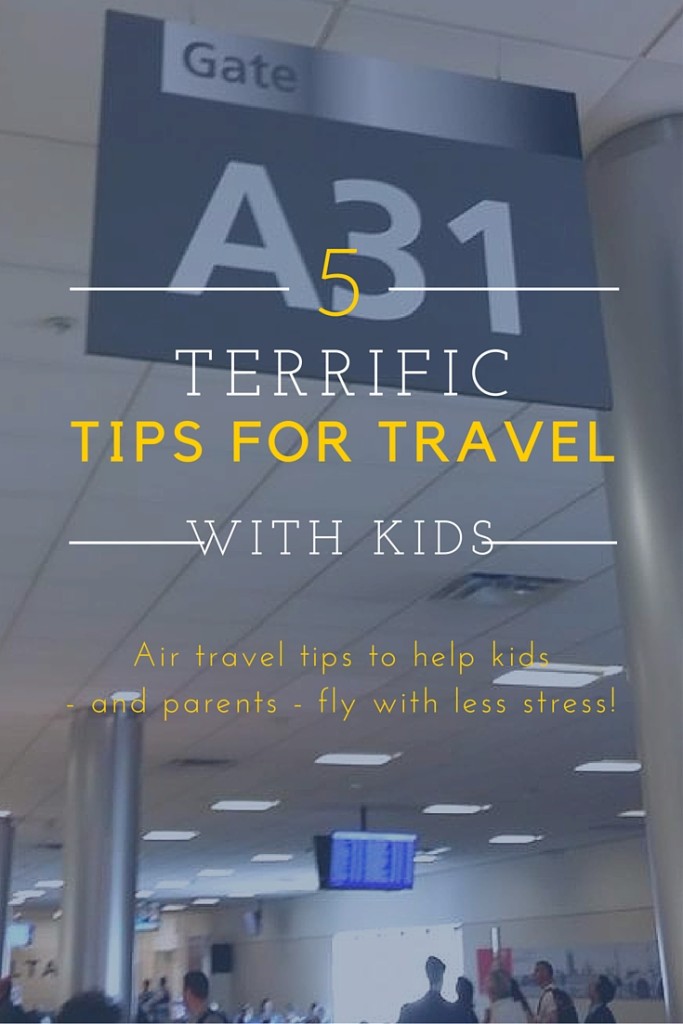 Imagine for a moment that you live in a land of giants. You follow the giants down a long, dark hallway and step through an enormous door into a crowded room filled with more giants who stare as you walk by. Then imagine sitting in a giant seat, your feet dangle over the edge and if you stretch out your toes, you can kick the blue wall right in front of you. And then there's that switch — move it and a table unfolds before you. Up. Down. Up. Down. It's magic! Before we go, think of the noise of the engines, the thunks and bumps of luggage being hurtled into the cavity below (of course, you don't know it's the engine and the luggage… it's all just noise to you).
How would you feel, flying with giants for the very first time? Yeah….
Can you imagine how little kids must feel?
Even though planes are unfamiliar, a little planning on your part can make it easier for them.
Save $60 on Universal 3-Park 3-Day Park to Park! Visit Universal's Volcano Bay Water Theme Park.
5 tips for flying with kids
 1. Show kids photos of airplanes before you go and explain what happens. Show them how the seats are like a car (and how they are different). If you won't be using your child's car seat on the airplane, explain that. Some little ones get nervous when travel changes from the rules they know. To them, car seats are part of the travel routine. They don't know that flying is different. The same goes with the noises — they're so much less scary when you can listen for them and know what they mean. If you're not sure what the noises mean, here's a handy website (with audio) to prepare you!
2. Explain "airplane etiquette." Little ones don't know that kicking the seat in front of them is annoying — especially if they're prone to kicking your seat in the car. Let them know that in airplanes, criss cross applesauce is the better way to sit. Those feet can't kick if they're otherwise engaged.
3. Plan for take-off. Airplanes are noisy. They shake. Tummies flip. Ears pop. All of that can be overwhelming. For most kids, though, a distraction is all it takes to get past take-off and into the air for smooth sailing! When our daughter was younger, we watched Little Einsteins videos. She loved the "blast off" part — and we used it to distract her whenever we flew. It's a lot cuter for little kids to go "pat, pat, pat" and squeal "blast off" then it is for them to scream for 20 minutes. I've shared the tip with many friends through the years, and they agree it really helps!
4. Pack for the plane. With air travel, less is more! There's not much space. Small parts are easily lost. Digging through your bag every ten minutes gets annoying. We found that creative toys work really well — a particular favorite is wikkisticks. Other toys that work well include magnetic puzzles and travel games. For little ones, a favorite stuffed toy or doll and books with flaps work well. Also keep wipes on hand to wipe down the tray, arm rests and buttons.
5. Take snacks! As much as adults dread the stale pretzels and peanuts on an airplane, it's even worse for kids. Pack kid size snacks — one for every 90 minutes of air travel — including airport time. Aim for high protein snacks (cheese sticks, etc) and whole grain snacks that last longer. Avoid high sugar snacks which rev kids up and frustrate them. Imagine all that energy harnessed into a big blue chair with no place to go. EEK!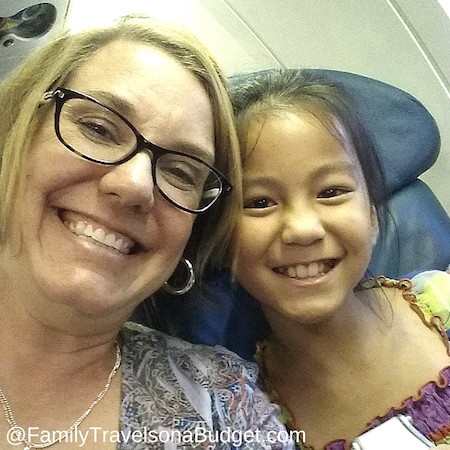 We learned that thoughtful packing made air travel something to enjoy — not fear! The kids looked forward to their air adventures and now they're pros — in fact, these 5 tips for flying with kids come from our personal experience (some things learned the hard way)!
How do you make travel with little ones easier?