Puerto Rico: No passport required!
This post may contain affiliate links. Click here to see what that means.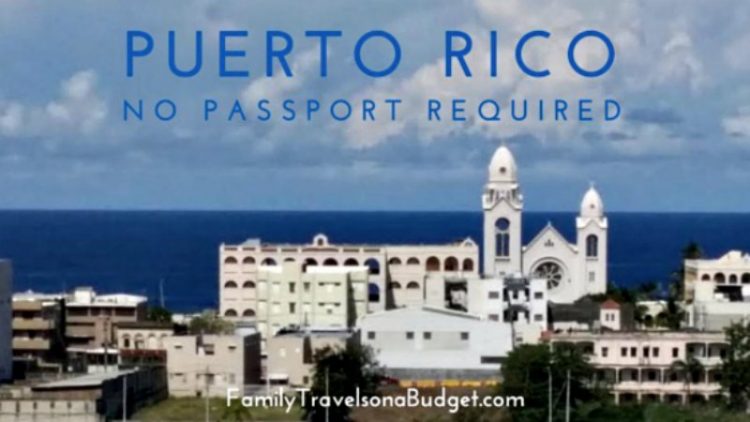 This post is sponsored by See Puerto Rico.
A couple months ago, my husband and I celebrated our 25th anniversary with a cruise that departed out of Puerto Rico. We flew into San Juan, spent the night and enjoyed a relaxed morning before heading over to the cruise terminal. We knew from almost the moment we landed on this beautiful island that our next trip to Puerto Rico would have to be longer.
Since we have kids at home and had grandma watching over them, we couldn't add on to our cruise vacation. We hope to have her volunteer to watch them again. Now that we've had a little taste of this tropical paradise, we plan to vacation there next time.
Puerto Rico: Did you know?
Puerto Rico has 270 miles of coastline, which means there is plenty of space for snorkeling, swimming, kayaking, sailing, kite surfing (on my bucket list) and more!
The Travel Channel ranks Flamenco Beach in Culebra as one of the best beaches in the world, with crystal clear blue waters for swimming and snorkeling and incredibly soft white sand for beach lounging. TripAdvisor ranks a visit to this beach in its top 5 things to do on the island (from a list of more than 400, that's really impressive!)
El Yunque National Forest is the only rainforest in the US National Forest system, featuring tree-size ferns and a variety of tropical birds, accessible by hiking or kayaking through the forest.
San Juan is a history buff's paradise with great places to visit like Casa Blanca, Castillo San Felipe del Morro and Castillo San Cristóbal, with incredible views.
The magnificent Camuy River Cave Park in Northwestern Puerto Rico, home to the third largest underground river cavern system in the world, provides a memorable experience for the adventurer.
The Puerto Rican food scene has something for everyone, from coffee plantation tours and tastings to food tours throughout San Juan and, of course, rum tours and tastings.
Puerto Rico: Planning your trip
With so much to see and do, Puerto Rico is a 5-star vacation destination! Even more, this tropical island is easy to reach — no passport required, no foreign currency exchange needed and airfare is reasonable. Rob and I flew here cheaper than we can fly to Miami!
Since we are adventurous and foodie types, our next trip to Puerto Rico will include a day exploring the Camuy Caverns and surrounding area, a day to explore El Yunque and "hunt" for bird photos, and a relaxing day on a beach (it can't be all hard work — right?) Rob has already researched a few restaurants, while I found a great coffee tour to get one day started. Certainly, we will never visit San Juan again without making time for a rum factory tour and tasting!