Boar's Head Inn: Putting the quality back in family time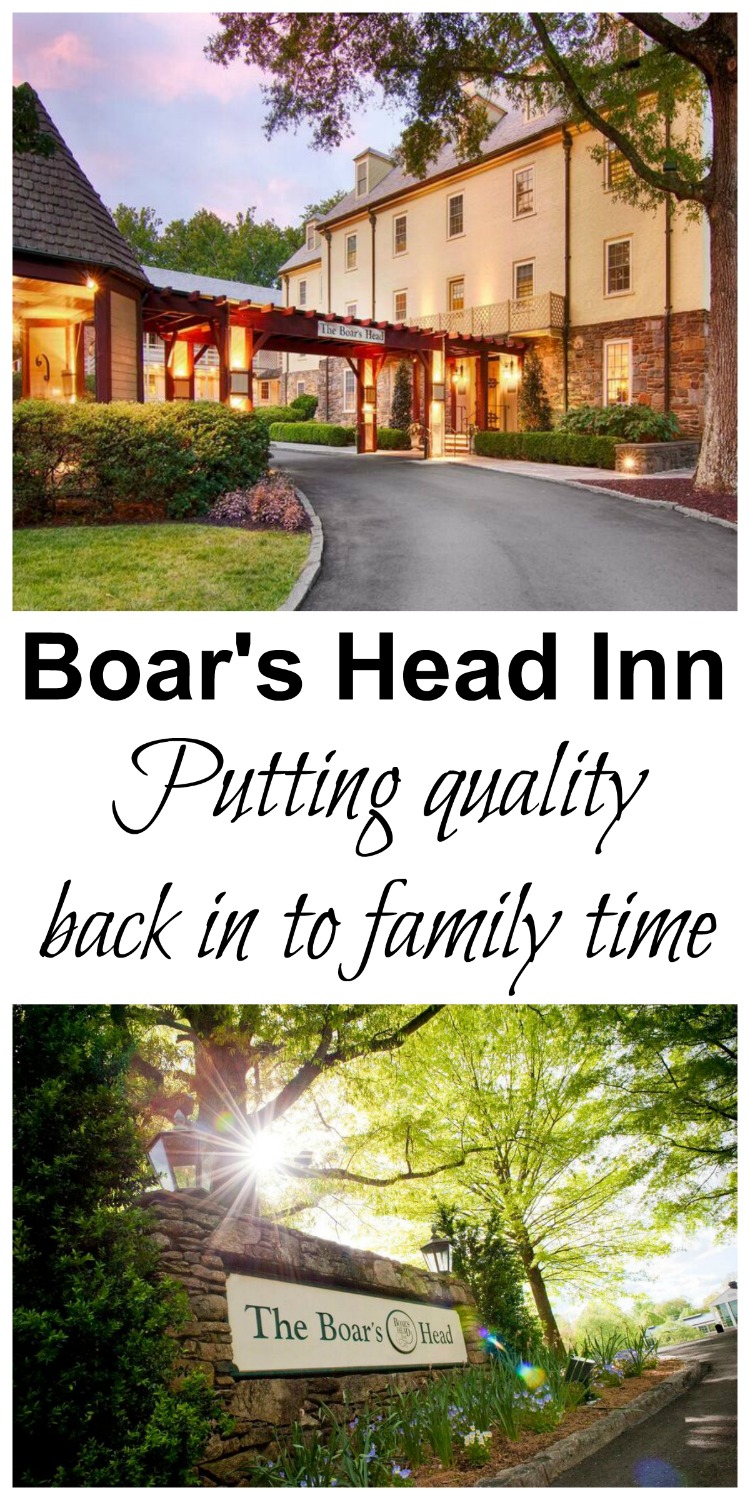 Only 38% of American families take weeklong vacations — 38%. That means that 62% of families take less than a week away together. As long as that trend persists, it's more important than ever that we make the most of vacation time!
That's where the Boar's Head Inn comes in.
This stunning resort, located in the foothills of the Blue Ridge Mountains just outside of Charlottesville, is part of the solution! No need to plan further than book the room, pack a suitcase and show up for days of fun.
I visited the Boar's Head Inn the first time I went to Charlottesville, but only for a spa treatment. I got a glimpse of the resort and could tell then that it wasn't "just" any old hotel.
So, when I went back to Charlottesville this spring, the Boar's Head Inn graciously hosted me to let me experience the property first hand. Oh my gosh — such friendly people!
The resort is so much more than I expected, too.
Boar's Head Inn has 175 rooms and suites, most with views of the lake and hills beyond. Most rooms in the main building are constructed with reclaimed lumber from the old grist mill — a detail particularly awesome in this town filled with history. Most rooms have private patios or balconies that offer expansive views of the lake and hills beyond.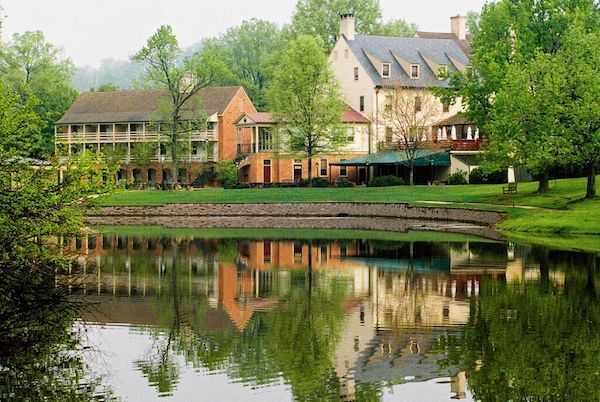 The Hunt Club building, just steps away from the main entrance, houses a small number of rooms with easy access to the spa. Balconies and porches here overlook the lake while lush landscaping provides a screen of privacy, creating a sense of retreat from the world.
The last building is the newest, Ednam Hall, which also houses the conference center. Rooms here are most convenient to the Sports Club — perfect for active families.
My room was in the Hunt Club Building. The rich history of the region (you know, Thomas Jefferson) definitely influences the decor, but everything is modern and really comfortable. I loved the little touches, like a closet light that automatically comes on when opening the closet door (and the luxury bathrobe waiting for me). The sliding barn door at the bathroom saves space and adds flair, while rocking chairs on the private porch provide a cozy place to unwind at the end of the day.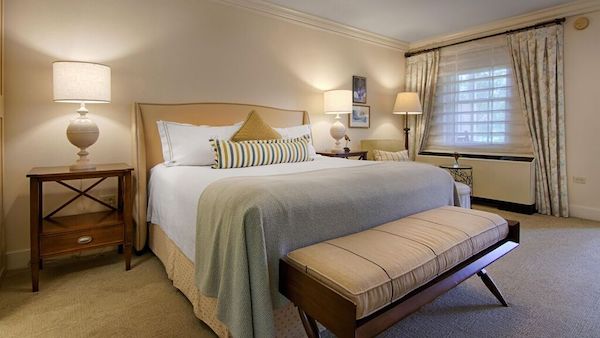 Four restaurants onsite, ranging from casual to fancy, provide a great variety of dining options for resort guests. The Old Mill Room in the main building provides a fine dining experience in a rustic setting — much of the dining room is built from reclaimed lumber and beams from the grist mill. Though, the food is the star, thanks to Chef Dale's attention to detail. The other restaurants on property offer budget-friendly sandwiches, soups, wraps and smoothies — with a kid approved kids' menu too. Room service is also available.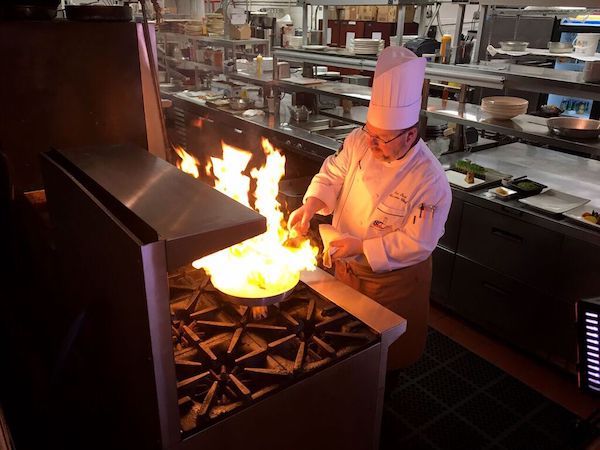 For our "no vacation nation," the real plus of Boar's Head Inn is its amenities.
UPDATE JUNE 6, 2017: Boars Head Inn now offers a summer stay and play package with daily kids' camp. Fun time for the kids and the parents! Click here for details. This offer is not available online. Call to schedule!
Of course, typical resort amenities like the spa and golf are available. But, Boar's Head Inn also has a massive sports club complex that provides even more.
Imagine, waking up each morning, enjoying a leisurely breakfast and then choosing an activity to experience as a family. Will it be that round of golf? Or maybe golf lessons? (My husband will not teach me to golf — he's wise — so maybe we need a weekend here so I can learn from the pros?)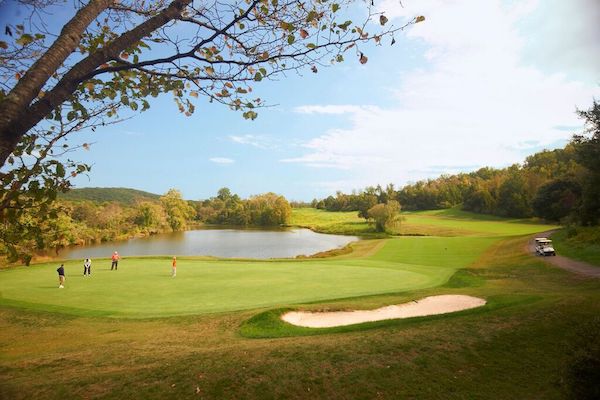 Or maybe, relax by one of the many pools, challenge each other in a tennis match, or learn to play squash.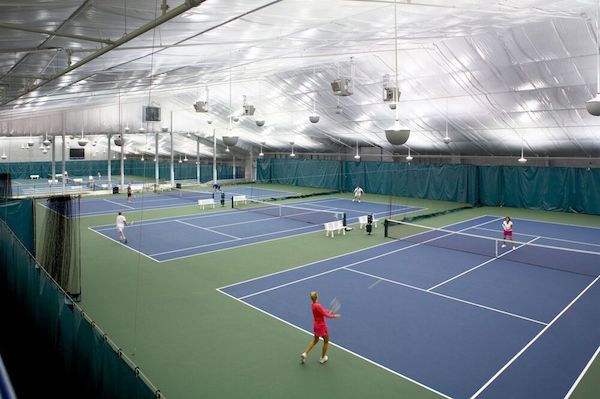 For something less competitive, take a hike on the trails that weave through the 573 acres or borrow bikes from the resort (they're free — as are helmets) and ride the trails instead.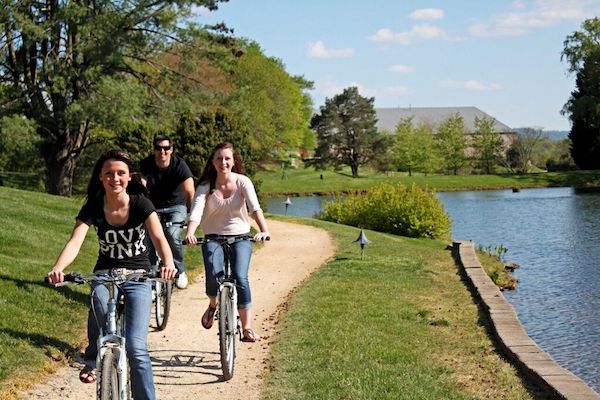 In the evening, head back to your room to get ready for dinner. Then enjoy a meal watching the sun set over the lake. Afterward, tuck the kids into bed and enjoy some quiet, adult time on your patio.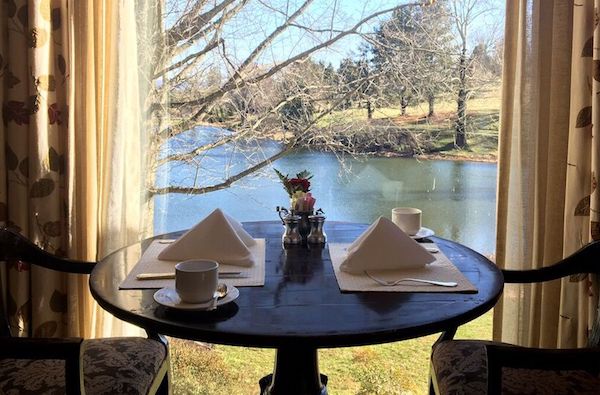 With so much to do on property, you could spend 4 or 5 days here and never drive anywhere. But, if you want to explore the area, that's easy to do. The front desk can assist with arranging presidential home tours, hot air balloon rides, and winery tours.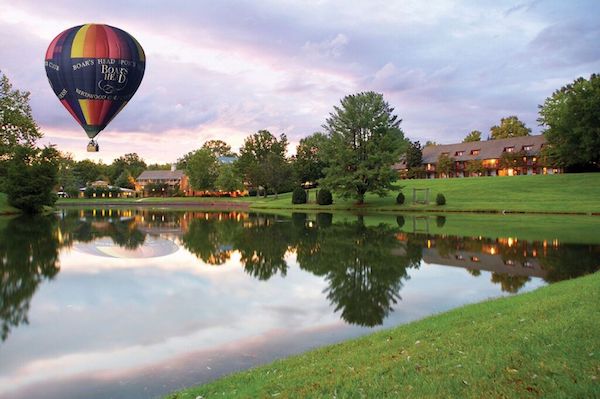 Boar's Head Inn has so much to offer that quality family time is almost guaranteed.
Americans might not be good at taking weeklong vacations, but that doesn't mean we can't enjoy quality family time.  The Boar's Head Inn makes that easy — everything's right here. Just bring your suitcase, unpack and play.
Thanks again to the Boar's Head Inn for hosting me. All opinions are my own.
You might also like