Breathtaking Chimney Rock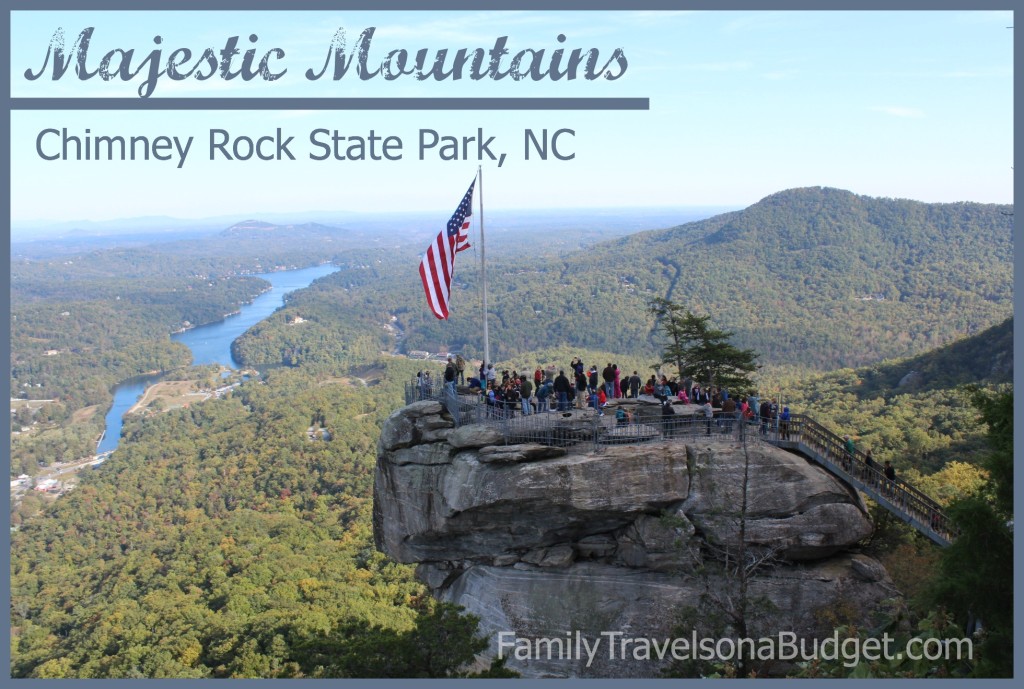 Chimney Rock State Park, located 25 miles southeast of Asheville, North Carolina is tucked in Hickory Nut Gorge near Lake Lure. The State of North Carolina obtained Chimney Rock from private owners in 2007 and has turned the area into a premier destination for hiking, with or without your leashed dog! (Daisy did not join us on our recent trip, but she will go next time!)
The 491 stair climb to the top is worth the effort. But… if 491 steps sounds too tough, there is an elevator through the mountain that gets you there in just 30 seconds! Whichever you choose, here's what you'll see! Worth it? Don't you agree?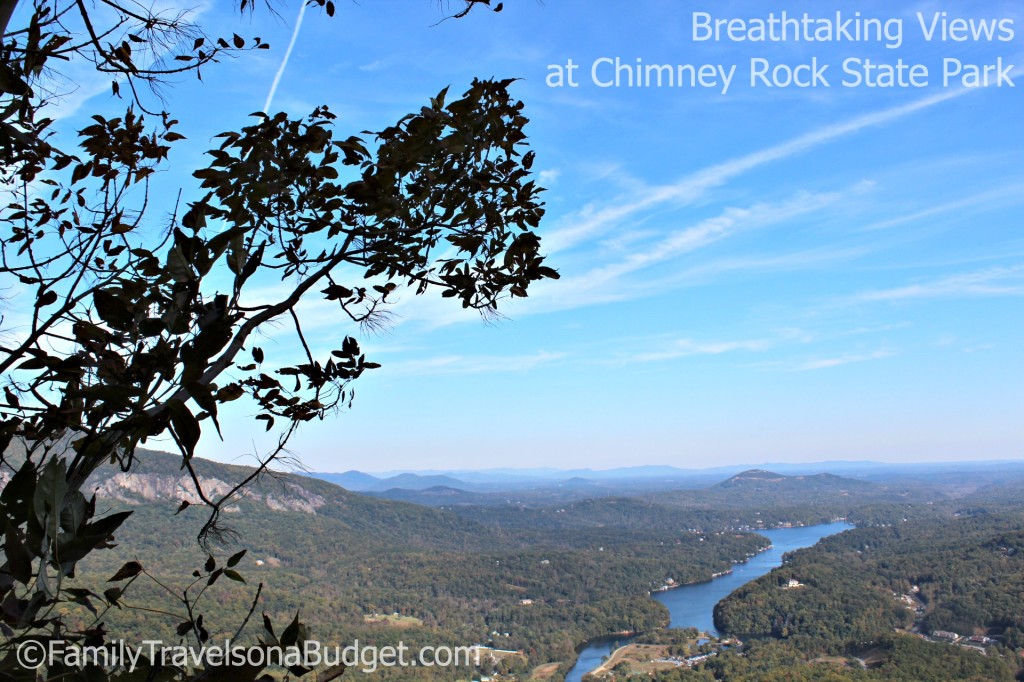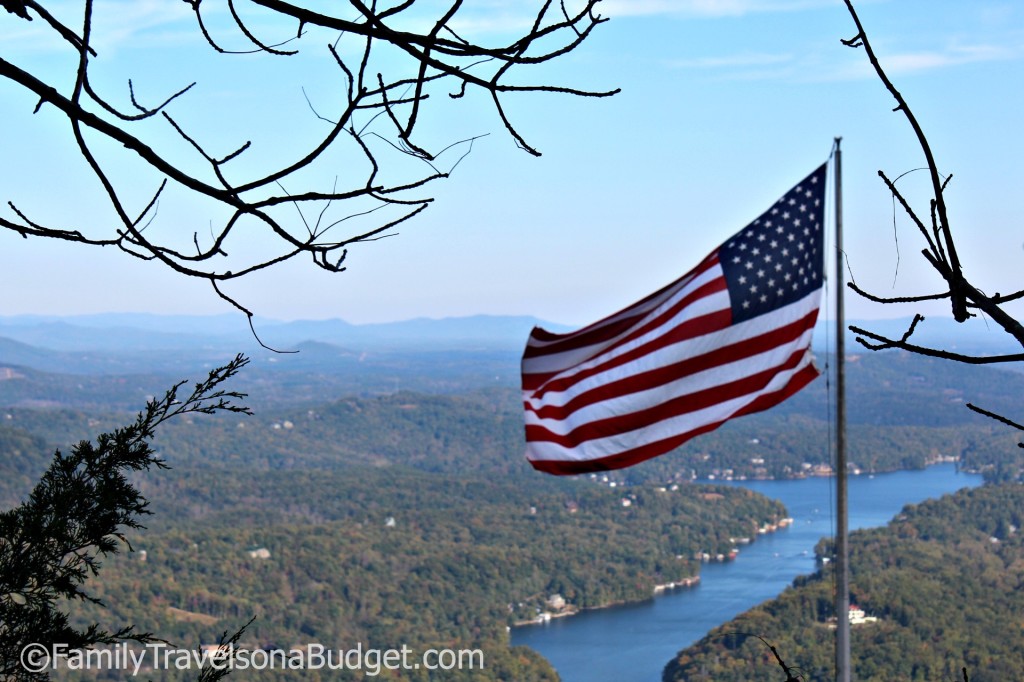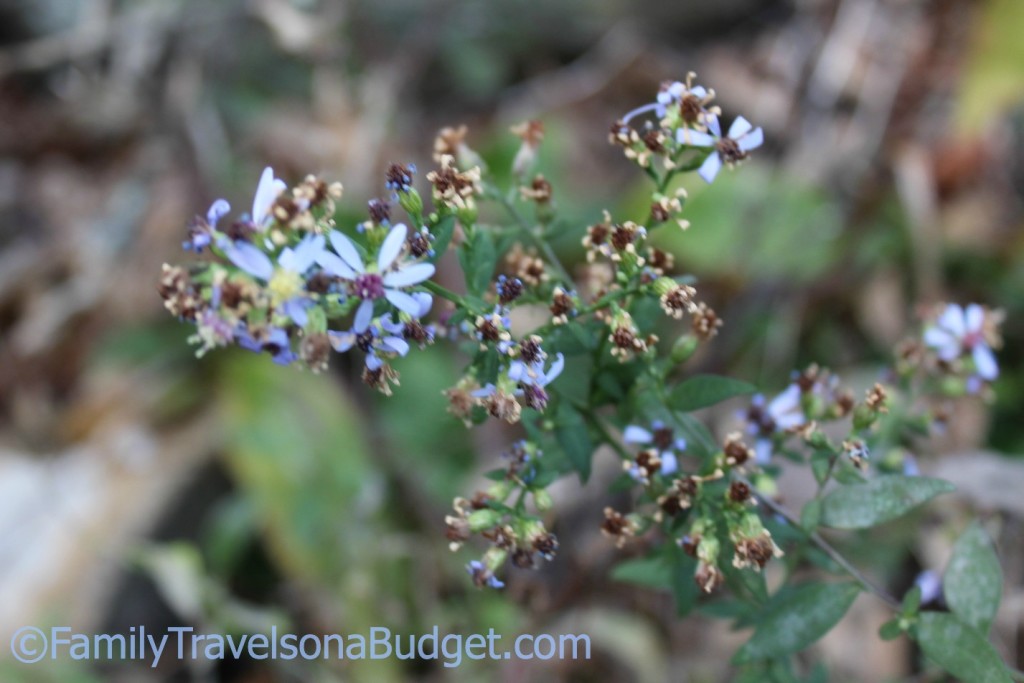 Chimney Rock Trails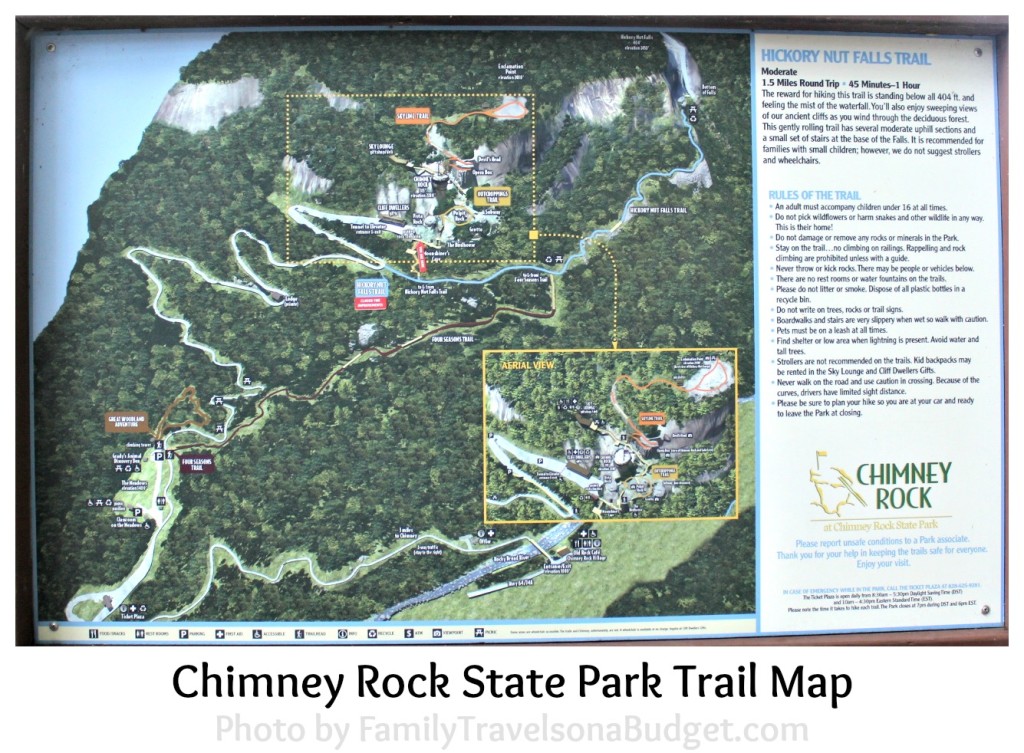 How about the other natural beauty, Hickory Nut Falls? Besides the trek up the stairs at Chimney Rock, enjoy hiking on the Hickory Nut Falls Trail (currently closed due to damage caused by a rockslide but expected to reopen in 2014). This trail leads to the bottom of a 404-foot waterfall, second highest waterfall east of the Mississippi. The ¾ mile long trail is considered an easy hike and well worth the view.
Looking for a tougher climb? Try Chimney Rock's Four Seasons Trail. Just over ½ a mile long, this moderately strenuous trail starts at the Meadows and leads to the mountaintop without need of a car. (I'll admit, we drove to the top on the switchback laden road! Interesting drive!)
What about the younger set? Chimney Rock State Park truly offers something for everyone. The Great Woodland Adventure Trail, just over ½ mile long, is home to Grady the Groundhog, the Park's "Animal Ambassador." Along this trail kids and kids at heart can learn about chipmunks, frogs, owls and butterflies. They can try to jump as far as a spider (it's not as easy as it sounds) or spot birds of prey.
Want to make a statement? Catch your breath at Chimney Rock then hike the Skyline Trail to the highest point on the mountain, Exclamation Point! My son and his friend (teen boys with incredible stamina), made the trek to the top. They said it was easy, but I think that was the bravado talking… I guess I'll have to join in the next time to find out if this leans more toward moderate or toward strenuous.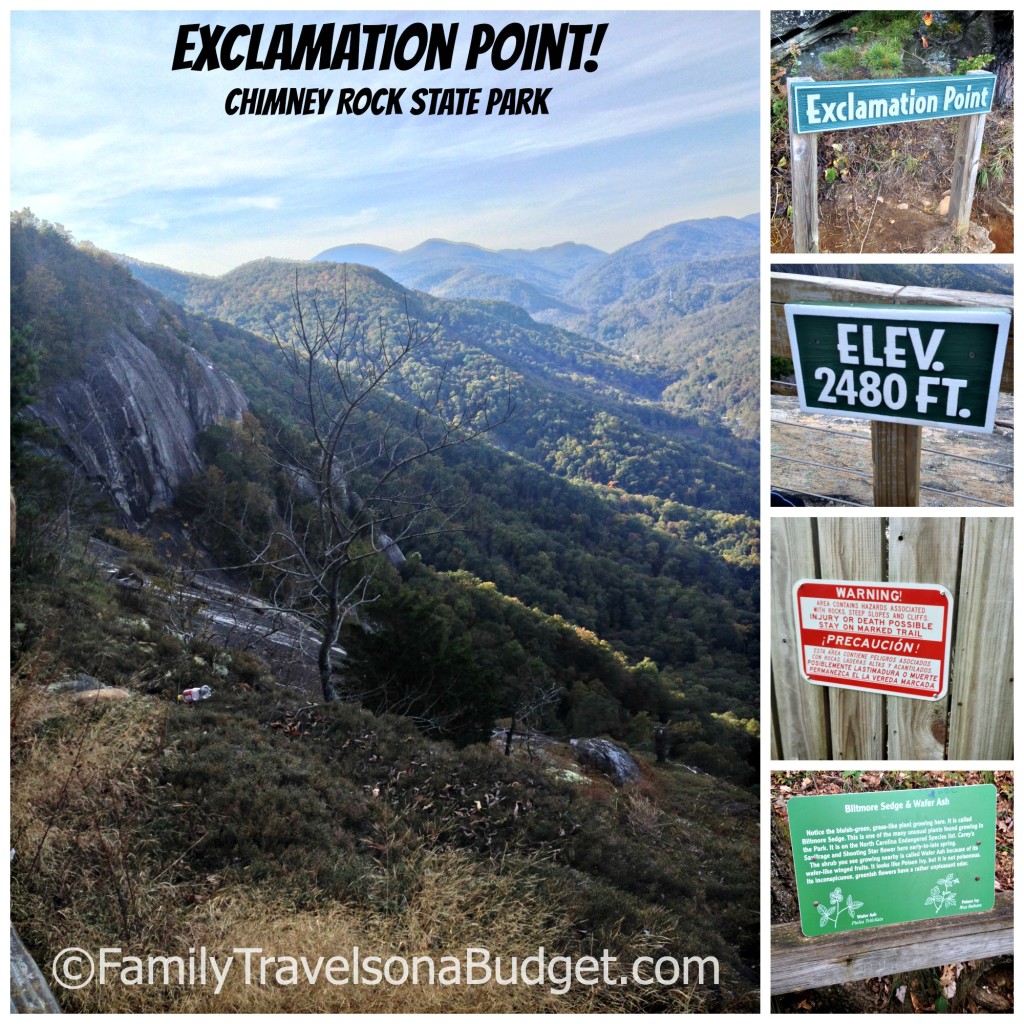 Chimney Rock Activities and Adventures
Besides hiking, consider a rock-climbing adventure, lunch, dinner and shopping at Chimney Rock State Park. There are several restaurants at the base of the park and Sky Lounge Gift Shop and Deli at the top. The restaurant offers sandwiches, ice cream and snacks…. and a FABULOUS panoramic view of the valley below! To learn more visit the Park website.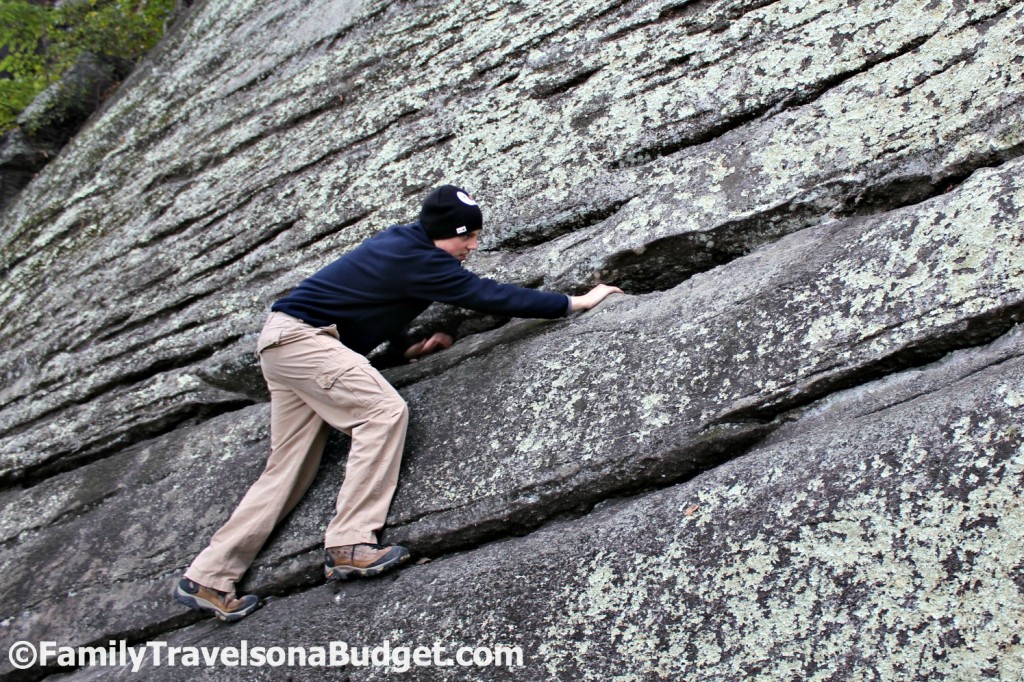 Visiting Chimney Rock
Park Hours:
Park hours change seasonally. Click here for current information.
CLOSED Thanksgiving Day and Christmas Day, 2013
OPEN New Years Day, 2014
Have you been to Chimney Rock yet? Or do you have another great mountain trail to recommend? We'd love to hear from you!