Cruising 101: Choose the right cruise
So, you want to go on a cruise but you have no idea where to begin. No worries. Our Cruising 101 series begins with this post — how to choose the right cruise for your family. This series will provide everything you need for smooth sailing through the planning process and your vacation!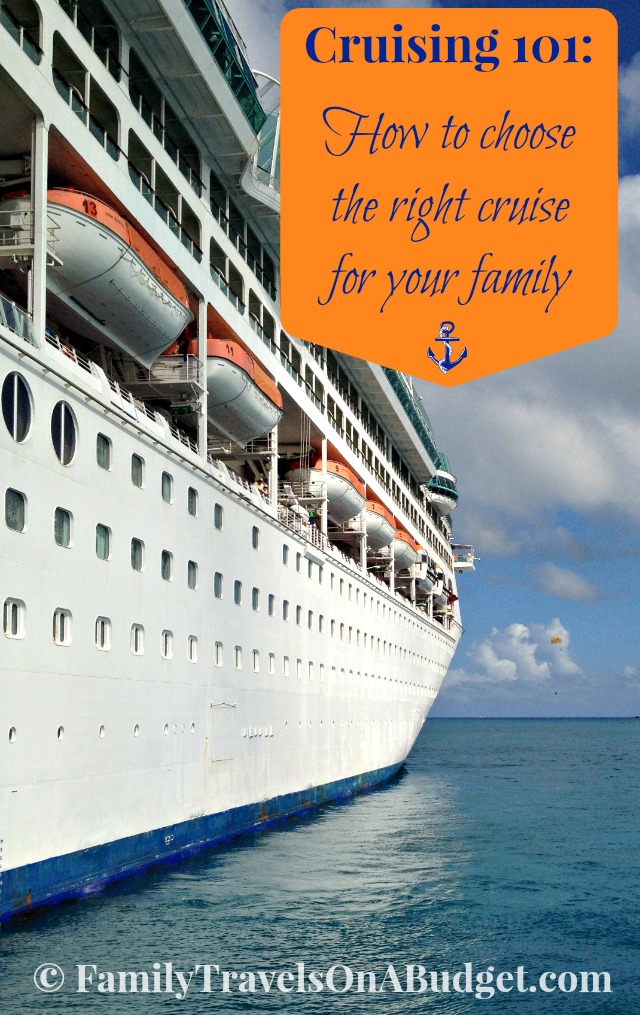 Cruising 101: How to choose the right cruise
Cruise vacations keep growing in popularity, and the cruise industry has taken notice. Today, major cruise lines offer theme cruises, cruises of varying lengths and  an unprecedented number of ports. With so many options, there's a price point to fit just about any budget. So…. not surprisingly, the first step to choose the right cruise for your family begins with your budget. Once that's set, you can select the best cruise for your family.
Save $53on a Disney World 4-Day Park Hopper! Hop through all 4 parks.
Ready?
1. When do you want to travel?
Like any vacation destination, cruise travel during peak season (June-August, Thanksgiving, Christmas, New Year, Easter break) is more expensive than travel during off-season (September-October, early November, early December, January-March). For example, a December 1st, 2014 cruise on the Disney Dream from Port Canaveral, Florida costs $1500.44. That same cabin over Christmas, sailing December 22, is $3124.44. That's more than double for the exact same cruise!
You can stretch the budget by cruising in the off-season. The only "drawbacks" of cruising in the off-season are:
• The risk of hurricanes in September and October,
• Cooler temperatures, especially at night, in winter months,
• Ship staff training, with new crews coming on board in the off-season, service might be a bit inconsistent (but still friendly),
• Fewer amenities, at least with some cruise lines. I sailed on Royal Caribbean last November, in the off season. The pool towels had seen better days, and we didn't get chocolates on our pillows at turn-down service. But, the crew was fabulously attentive and we had a lot of fun…. for about half the cost it would have been at Thanksgiving. I don't know about you, but I don't need to pay an additional $200 for those bedtime chocolates.
2. Which cruise line — and ship — is best?
Generally, Disney Cruise Lines, Royal Caribbean and Carnival cater to families, offering extensive children's programming, sports activities and entertainment on board. Norwegian Cruise Lines, especially the newer ships, focus on families as well. Other cruise lines, like Holland and Celebrity, are geared more for adult travelers.
When comparing cruises, be sure you understand exactly which amenities are available on a particular ship. I sailed on the Carnival Fantasy, the oldest ship in the fleet, recently. The ship has been upgraded to include a water slide and splash park, children's clubs and a nice spa area, but it doesn't have all the features shown on the flashy Carnival commercials. It's too old and too small for much of that! Two kids I met on that cruise were really disappointed that the ship had only one water slide, not a huge water park.
Questions to ask yourself before booking:
• Which cruise fits your budget? Disney is consistently the most expensive cruise line geared toward families. All the cruise lines offer cruises of varying lengths and price points providing a variety of options to guests. In general, a shorter cruise (4 nights) sailing to the Bahamas will offer the most affordable vacation no matter which cruise line you choose.
• Which cruise line offers the experience you want? If you want a rock wall or ice rink, book a cruise on a newer ship designed for such entertainment. Be sure to check the specific ship and confirm that it has the amenities you want!
• Which ports do you want to visit? The cruise lines generally visit the same ports throughout the Bahamas and the Caribbean. When booking a cruise, make sure you check the itinerary for your specific ship and know where you'll be stopping.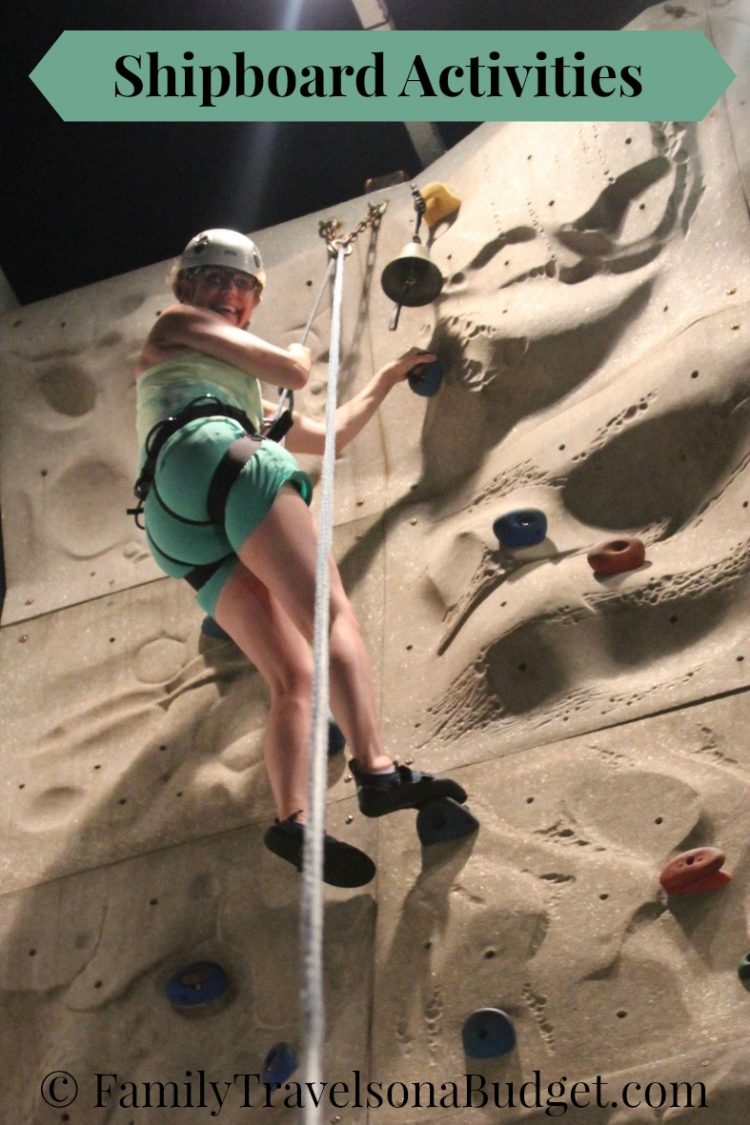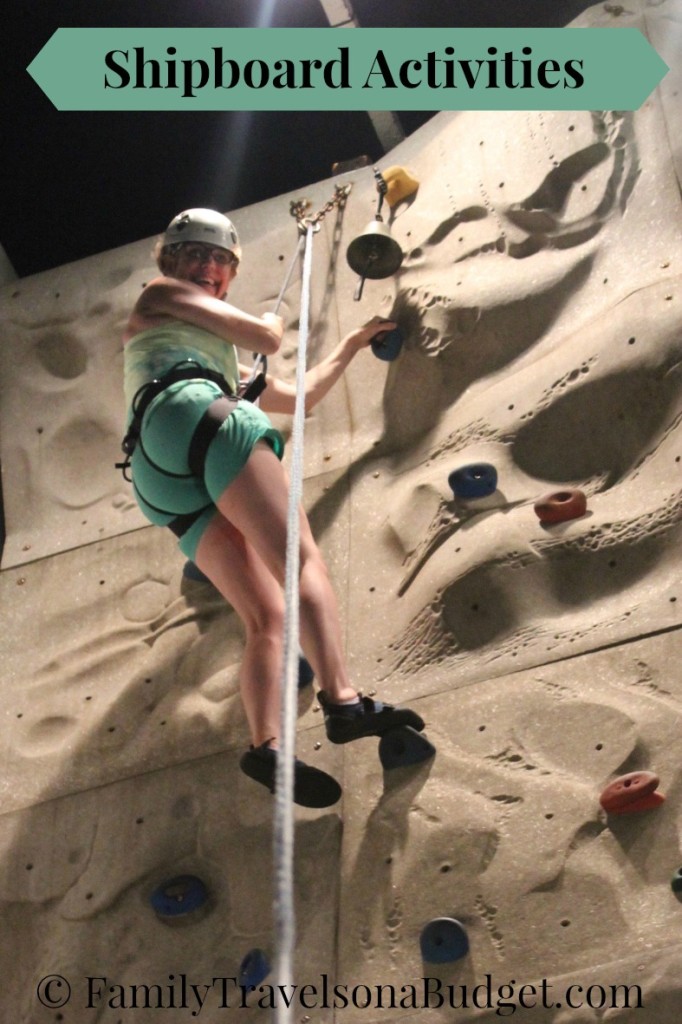 3. Which embarkation port do you prefer and how will you get there?
To choose the right cruise, consider your embarkation port. Not all cruise lines sail from every port. Travel Weekly put together a searchable guide to make that easy to figure out.
To decide where to sail from, consider the following:
• Will you drive or fly to the embarkation port? (The average cost to fly to a port destination was about $374/person in 2012. The more people going, the costlier it is to fly.)
• If driving, know port parking fees (usually around $15/day). Also, factor in whether you need a hotel stay the night before the cruise (anywhere from $80-$200/night).
• Which cruise line do you want (not all cruise lines sail from all ports)? For example, the only cruise line sailing out of Charleston, SC is Carnival. Carnival, Norwegian and Royal Caribbean sail out of Tampa, but Disney does not. You get the idea!
4. Which cabin should you choose?
Generally, inside cabins are the cheapest. Some people insist that interior cabins are the only way to go. Because they're cheap, they leave more money for fun stuff. Personally, though, I don't like them. They're dark!!! They are not claustrophobic like I expected though. For me, even after several cruises, there's just something exciting about opening the curtains first thing in the morning for my first glimpse of a new port.
Most ships offer balcony cabins, which are more expensive. They're tempting, I know! Just picture yourself sipping morning coffee on your private balcony as the sun's rays warm you. We've booked balcony cabins on two cruises, once when our boys were quite young and we anticipated extensive cabin time for naps and once when the kids were teens and we anticipated wanting late night space for a quiet escape.
The first time around, despite it being December, the balcony was fabulous. Unseasonably warm weather provided us with hours of relaxing escape. The second time around, the first three days of our cruise were blistering hot, more than 100 degrees — way too hot to enjoy the balcony. And then, a freak, early-season hurricane blew in, plunging temperatures to the 50s. No matter what we did, we couldn't get warm enough! Heavy winds and driving rains forced us indoors and the balcony went unused.
So there you have it — a cautionary tale to help you choose the right cruise experience for your family.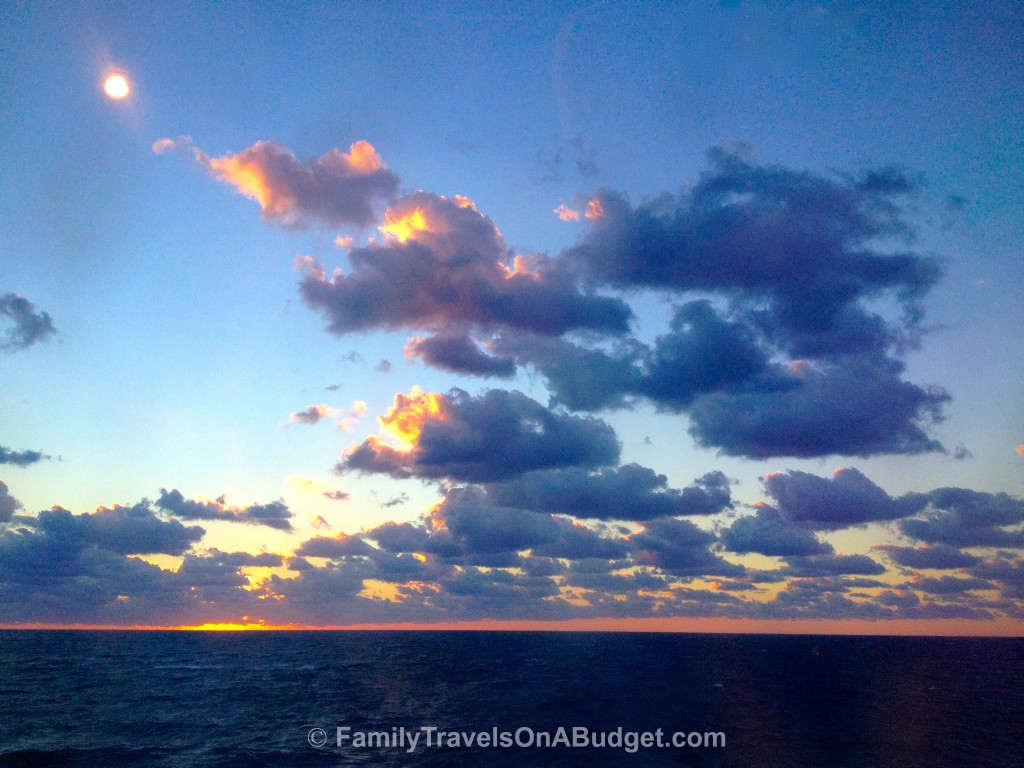 5. Do the ports of call offer adventures and activities you'll enjoy?
You don't actually need to do this before you book, but if your budget is tight, at least take a peek. If you'd need to book a shore excursion to enjoy a particular port of call, it will impact your overall vacation budget.
No matter which port you choose, you'll enjoy duty free shopping, adventure, white sandy beaches and sun. But that's where the similarities end. Some islands, particularly those of developing countries like Jamaica, are not as safe as others. Some ports, like Freeport in the Bahamas, offer little close to the ship — so to enjoy the island, you need to plan an excursion of some sort.
If you book a shore excursion through the cruise line and you are delayed in returning to the ship, you don't have to worry. The ship will wait for you! If you plan your own excursions (I do this all the time), be sure to build in a buffer — return to the ship an hour before you need to so you don't get left behind. YES, it happens! On my last cruise, in fact… but not to me. 😉
Once you find the cruise you want, look at the ports to find adventure you'll enjoy. Read this great resource put together by Cruise Critic to learn about each port of call.
The bottom line!
Don't be overwhelmed. To choose the right cruise for your family, simply take it step by step. Determine your vacation budget, and factor in the cost of travel to the embarkation port. Select the cruise line and ship that matches your desires. Plan adventures in the ports of call that fit your budget. Pick your cabin! That's it. Step by step, as easy as 1, 2, 3, 4, 5!
Did that help? Is there anything else you wondered about?  Experienced cruisers, weigh in! What do you wish you had known before booking your first cruise? What's your best tip for first-time cruisers?
The next post is all about what to pack for a cruise — and what not to pack!